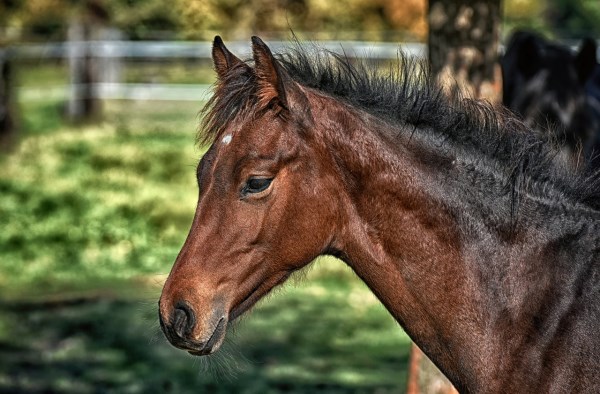 Wagner Figueiredo de Lima and his horse, Sereno, were best friends, until the Brazilian man's sudden death in a traffic accident in 2017. Knowing that the horse meant a world to him, Lima's brother Wando decided to take Sereno to his owner's funeral. "It was as if the horse knew what was happening and wanted to say goodbye," Wando explained.
"[Sereno] began to walk around the coffin, smelling it. Then he neighed," said funeral attendee Kyioshi Abreu. The horse then stopped and placed his head against the coffin, bidding his owner a final farewell.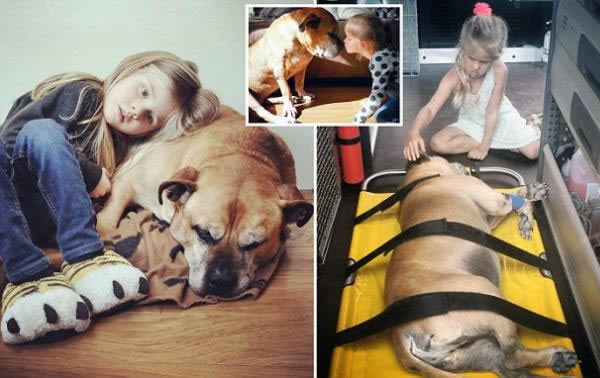 These are the heartbreaking pictures of a little girl spending the last moments with her pet dog, Jaden, who has been by her side since she was born. With tears in her eyes, and her head touching his, the youngster can be seen saying goodbye to her bulldog before gently stroking his head, moments before he passed away.
Lynn Bakker, from Den Helder, Holland, had spent her life with Jaden and their friendship was so special, it had been shared worldwide. At 13, Jaden was deaf, almost blind and unable to walk, and Lynn's father, Jeffrey, was left with no choice but to have the pet put down in 2016.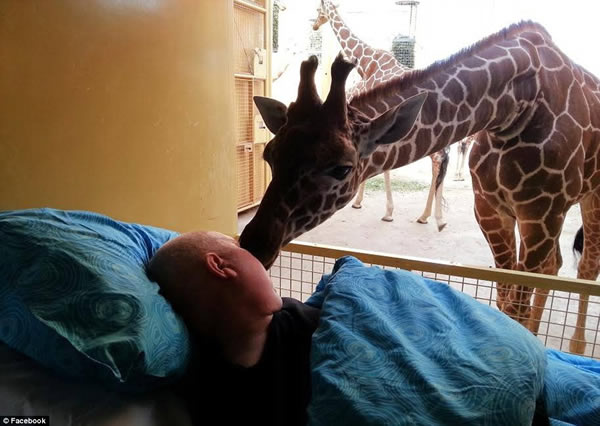 This is the touching moment a giraffe bid a sad farewell to a dying worker who had spent his entire adult life cleaning the animal's enclosure at a Dutch zoo. The 54-year-old maintenance worker, who has terminal cancer, asked to be wheeled into the giraffe enclosure at Rotterdam's Diergaarde Blijdorp Zoo. One of the giraffes then approached the man, known only as Mario, and gave him a tender kiss goodbye.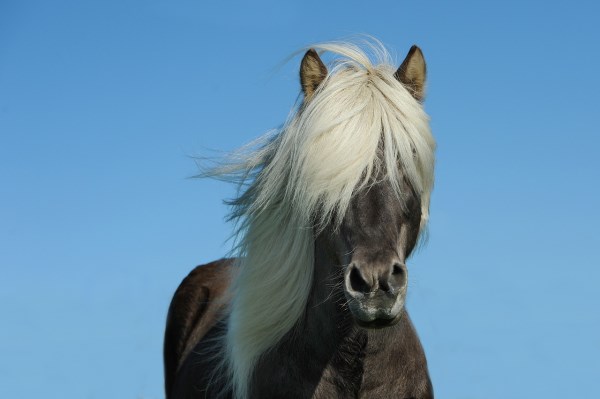 The Ambulance Wish Foundation is a charity whose volunteers specialize in fulfilling non-mobile terminally ill patients dying wishes. The organization was founded in 2007 by Veldboer, who also drives the company's fleet of ambulances to take patients wherever they wish to go. The ambulances are specifically designed with long windows so patients could watch the world go by while being transported. In 2013, the charity took a terminally-ill 86-year-old man back to his farm in Oss, Holland, to say goodbye to his ponies.
Saying goodbye to a family pet is one of the hardest things in life, and goldfish are no different. A little boy decided to say farewell to his fish named "Top" with a standard bathroom funeral. It didn't go so well—luckily his mom was prepared with a big hug when the tears started flowing.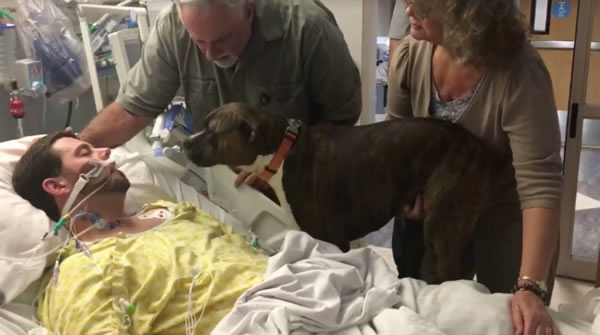 This is the heartbreaking moment that a dog was allowed to say a final goodbye to her dying owner in the hospital. Ryan Jessen, from California, was hospitalized with a ventricular brain hemorrhage in 2016 and did not recover. His sister Michelle Jessen has revealed the moment hospital staff allowed Ryan's pet boxer, Mollie, to join the rest of the family in saying goodbye.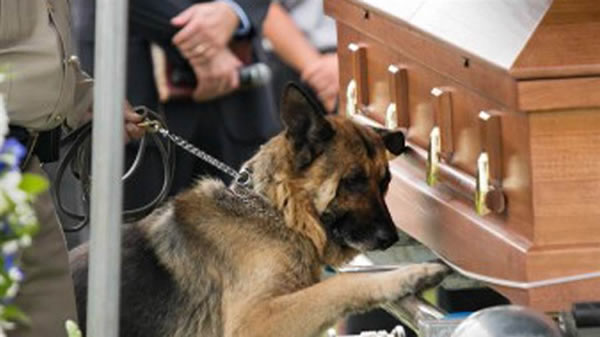 In 2013, a photo demonstrating the bond between a man and his dog broke hearts across the Internet. The picture showed Figo, a K-9 officer, paying his last respects at the funeral of his fallen human partner, Kentucky police officer Jason Ellis. In the photo, Figo lays a paw on Ellis's casket. The 33-year-old Ellis was killed in a suspected ambush.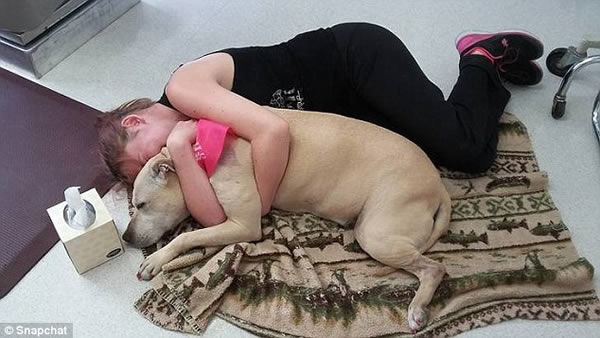 A heartbreaking series of pictures capture the moment a pet owner treated her dog to a fun-packed final day before taking the beloved animal to the veterinarian and saying a final goodbye. The Imgur user shared 26 images of the dog, which appears to be an American pit bull terrier, enjoying some of her favorite things alongside her owner. But the last photo is truly heartbreaking. The owner can be seen tightly hugging the dog as its life slips away.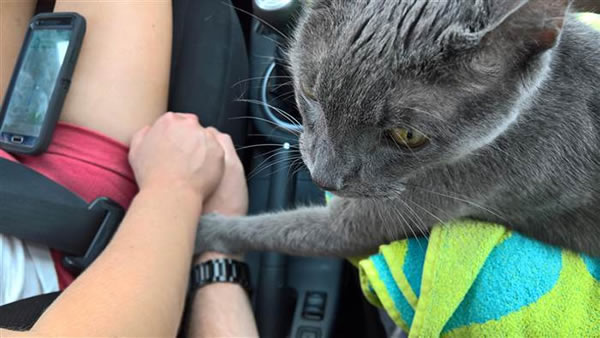 A precious cat named Little Andrew captured hundreds of feline-loving hearts across the Internet in 2016, when a touching photo of the kitty, who appears to be a Russian Blue, showed him "holding" his owners' hand. His guardian, Reddit user abherna3, captioned the photo on the popular online message board: "He held our hands on his last trip to the vet. Little Andrew was much stronger than his mom and me." The user responded to the outpouring of sympathy from other Reddit feline aficionados after the post went viral.