1

The faith healing-couple who let their children die without medical intervention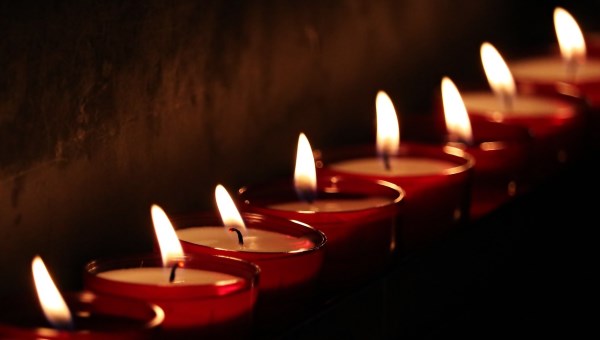 Herbert and Catherine Schaible are members of a small Pentecostal community in Pennsylvania that believe in faith healing—the concept that if God wants someone to live, he will save them. They also believe using medicine is a way of ignoring God's will.
In 2009, the Schaible's lost their two-year-old to pneumonia, after insisting on praying for him, rather than taking him to a doctor. They were charged with involuntary manslaughter and sentenced to ten years probation, with the caveat that they must seek medical care if another child fell ill.
That didn't work. In 2014, they were brought before the yet court again with third-degree murder charges for refusing to take their eight-month-old to the doctor. The couple pleaded no contest and were sentenced to seven years in prison. Their seven surviving children were put in the care of relatives and foster parents.
2

The parents that starved their child despite having plenty of food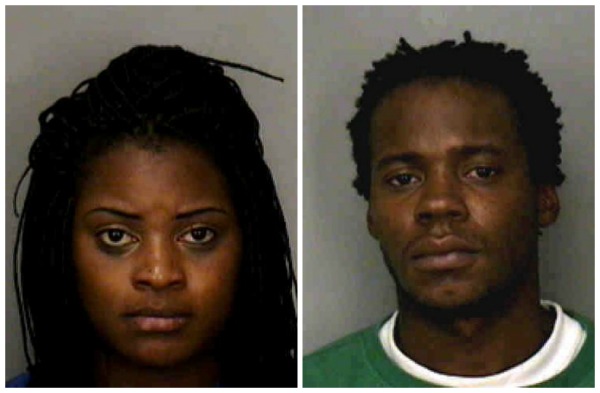 Tivasha E. Logan and Chauncey Gardner had plenty of food in their home when their five-month-old daughter died of starvation. They also received food stamps, a $674 Social Security check each month specifically for the infant and were part of the county's Women, Infants & Children program, which provides formula for free to families. Despite this, they only had 2 ounces of formula in their home, and what they fed the baby, they watered down to a 3:1 ratio rather than the 1:1 ratio as specified in the directions.
When their baby was born, she was a healthy girl, weighing 7 pounds, eight ounces. In her short life, she was never taken to the doctor for a single check up. When she died, she weighed only six pounds—a pound and a half less than she weighed at birth, and less than half of what the average 5-month-old weighs. Tivasha told detectives that she didn't want to take her baby to the hospital because she was fearful of losing custody.
The couple had three children together and were also caring for two of Tivasha's children from a previous relationship. They had been investigated four times before, but authorities never found enough evidence to support removing the children from the couple's custody.
After the infant's death, the five children were put in the care of a relative. Tivasha and Chauncey were arrested and charged with first-degree murder and aggravated child abuse. Tivasha was sentenced to life without parole, while Chauncey, who claimed he no longer lived in the home full time and didn't know that his daughter was in such bad shape, was given a thirty-year sentence.
3

The vegan couple who fed their infant soy milk and apple juice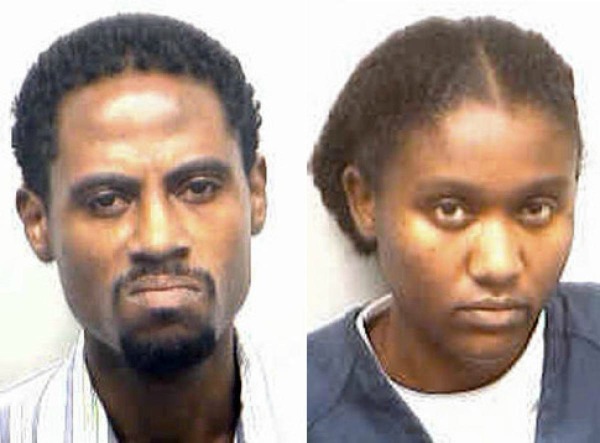 Mammals all drink milk; it's what makes them mammals. But one vegan couple in Atlanta believed their child didn't need to survive on breast milk or formula. Instead, they fed their son 6-week-old son soy milk and apple juice. The child starved to death. His parents eventually took him to the hospital when he stopped breathing, but doctors couldn't resuscitate him. He weighed only 3.5 pounds when he died, which is what babies usually weigh while seven months into a pregnancy.
ParentsJade Sanders and Lamont Thomas were each sentenced to life for their son's murder. During the trial, they argued that they were innocent and were just being persecuted for their lifestyle.
4

The vegans who fed their starving baby tomato juice and water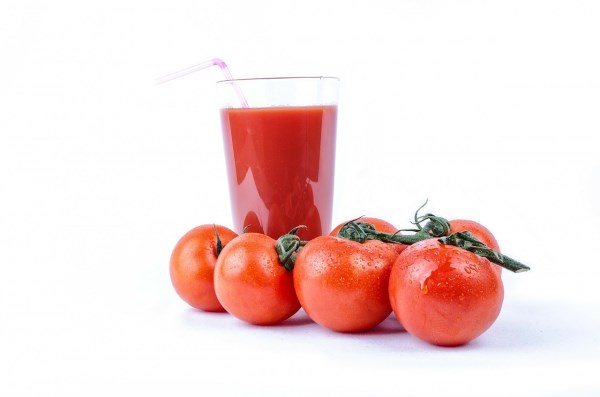 In 2001, Hasmik and Garabet Manuelyan were charged with gross neglect for letting their nine-month-old die from bronchopneumonia brought on by malnutrition. The couple fed their baby tomato juice and water and ignored a doctor warnings the child was dangerously sick the day before she died. He recommended the child receive immediate intravenous feeding, but the Manuelyan's left the clinic and said they would think about it. When the little girl passed away, she weighed only 11 pounds.
Despite having their other two children taken away by child protective services, and receiving multiple warnings by doctors and dieticians about the way they fed their newest daughter, the Manuelyans ignored insisted that they were following "the laws of nature."
Surprisingly, the Manuelyans were sentenced to only three years community service, because the judge felt the death of their youngest child, the lost custody of the older two kids, and the dissolution of the couple's marriage was punishment enough. "Your real punishment is that you will have to spend the rest of your lives in the knowledge that your stubbornness caused [your daughter's] death. For loving parents like you that is a crushing burden to bear," he said.
5

The couple who let their child die of meningitis even after being told he should be hospitalized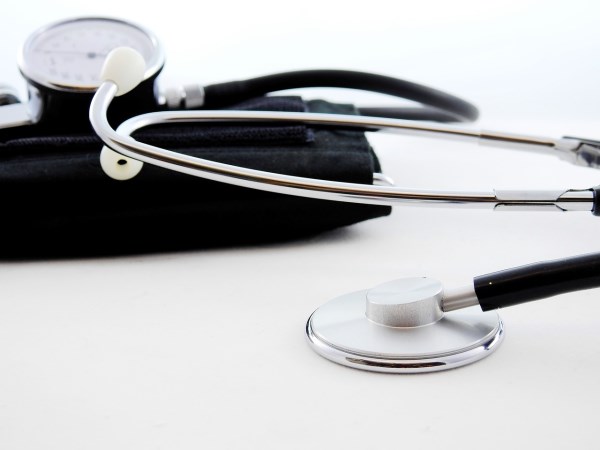 Canadians David and Collet Stephan knew their 19 month-old was sick, but they mistakenly believed he just had a simple cold, so they treated him with home remedies like hot peppers, maple syrup, apple cider vinegar, garlic, onions, and horseradish. They kept up with these natural treatments even after the boy suffered for over two weeks, and even after a friend told them she thought the boy had meningitis and needed to be brought to a doctor ASAP.
When the family took the boy to a naturopathic clinic in Lethbridge to pick up an echinacea mixture, he was too stiff to ride in a car seat and had to lay down on a mattress. Despite this obvious emergency, the Stephans never brought him to a doctor until he stopped breathing. After spending five days on life support, he died.
The Stephans were charged with and found guilty of failing to provide the necessities of life to their child. Collet was sentenced to three months of house arrest, and David received four months in jail, as he demonstrated a lack of remorse and refused to acknowledge that his actions played a role in the boy's death.
6

The gamers who let their real baby starve as they cared for their virtual children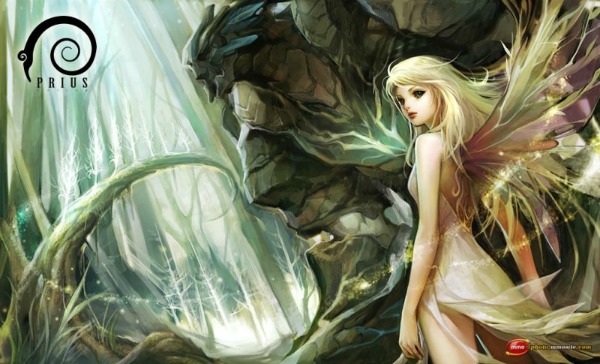 Korean parents Kim Jae-beom and Kim Yun-jeong were so addicted to an MMO game called Prius that they killed their child. Ironically, the game revolves around users adopting and raising virtual children known as "Anima."
Each day, the couple would leave their three-month-old home alone with a single bottle of milk while they went to an internet cafe to play the game and care for their Anima. When they came home to find the child dead, they called police and claimed they found her dead when they woke, but an autopsy soon revealed the baby died of starvation. She weighed 5.5 pounds when she died, almost a pound less than she weighed at birth.
The couple was charged with involuntary manslaughter. Defense attorneys argued that they suffered from an extreme and crippling video game addiction. Amazingly it worked—they spent less than one year behind bars between the two of them.
7

The mother who used dandelion tea and oregano oil to treat her son's strep infection
Tamara Lovett "did not believe in conventional medicine"—her son didn't have a birth certificate and never once saw a doctor in his life. When he fell ill with a strep infection, she refused to take him to a physician, and instead treated the illnesses with dandelion tea and oil of oregano. He died from sepsis and massive organ failure. The day before he died, she finally considered bringing him to a hospital, but her change of heart took place too late.
Tamara was charged with failing to provide the necessaries of life and criminal negligence causing death. Her defense was weakened when evidence was presented showing that while she didn't trust modern medicine overall, she did use antibiotics to treat an infected spider bite—the same type of medication that would have saved her son's life. Her trial is ongoing as of this writing, so it has yet to be seen if she will be found guilty and, if so, what her sentence will be.
8

The parents whose daughter would have lived if she had received antibiotics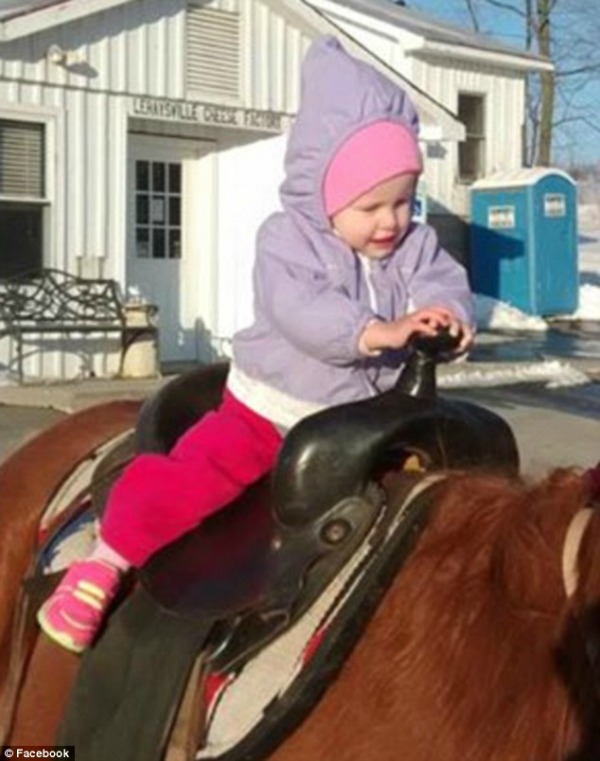 Christine Delozier never received shots or took pills when she was a child, so when she had a daughter, she, too, turned her back on modern medicine. Her husband, Ebed, was raised in a sect called the 12 Tribes of Israel and had similar views. Their online "research" helped further cement their beliefs when they read false information stating that vaccines could cause death, SIDS, autistic disorders, immune disorders, and shaken baby syndrome.
The couple's daughter had been sick with an ear infection for three weeks before her death. She had a 103-degree fever and was vomiting. Eventually, an abscess formed in her ear, ruptured and began leaking fluid for five days. Despite all this, Christine STILL refused to take her daughter to the doctor, attempting instead to boost her immune system with herbal treatments. She finally took the girl to the hospital when she stopped breathing and after unsuccessfully trying CPR. An autopsy revealed that the little girl died of streptococcus pneumoniae meningitis, which caused a cerebral abscess and terminal cerebral edema—she would have been perfectly fine had she received a simple antibiotic.
Christine and Ebed were charged with manslaughter. They both pleaded guilty to the accusations, and Ebed was sentenced to 4 to 23 months in prison while Christine received 16 months on probation.