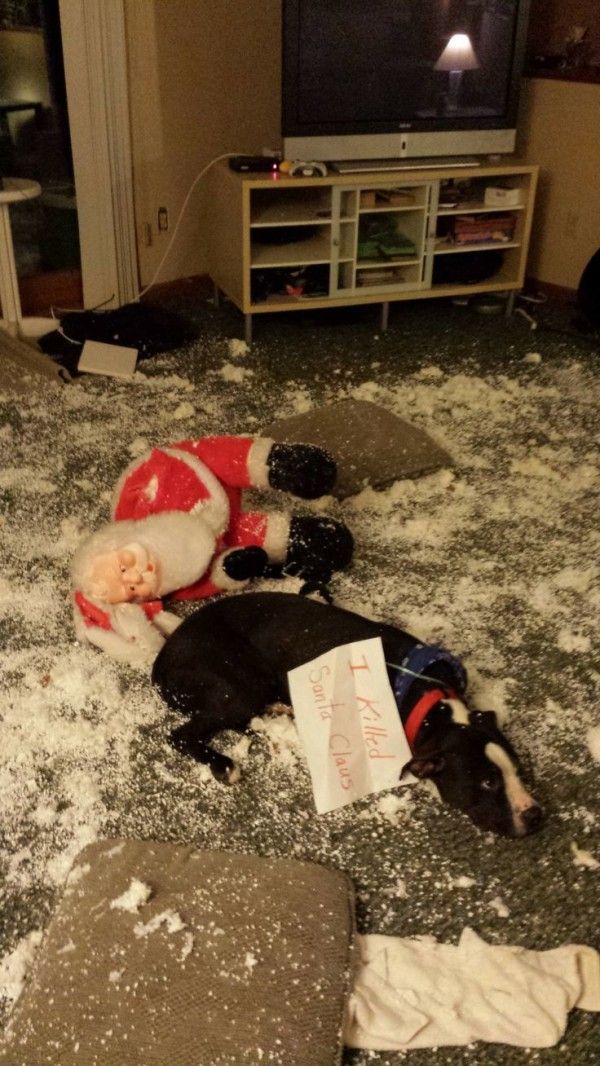 Santa Claus Lane is looking very deadly this year.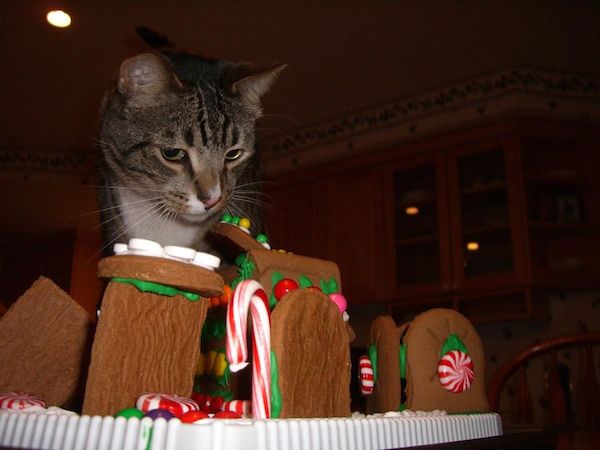 Gingerbread treats make for great kitty eats!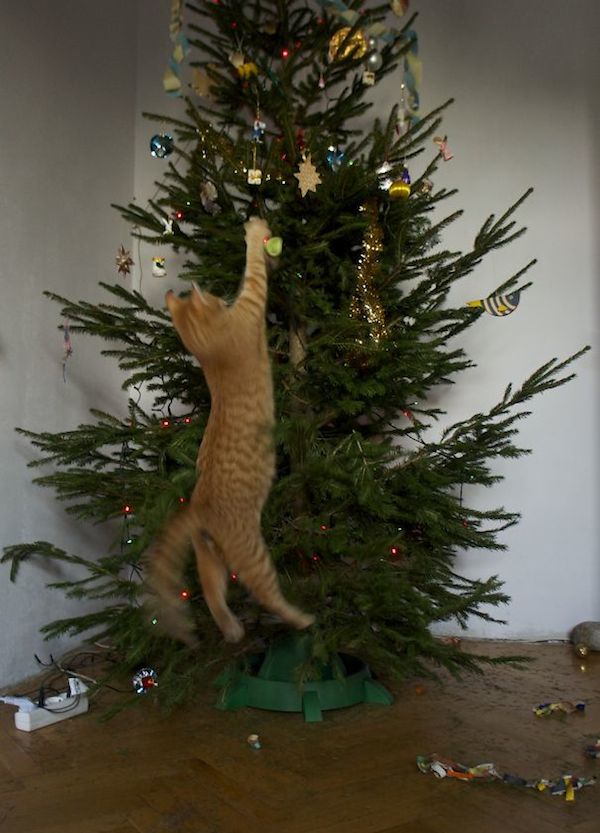 "That ornament is in the wrong place.Here, let me move that for you..."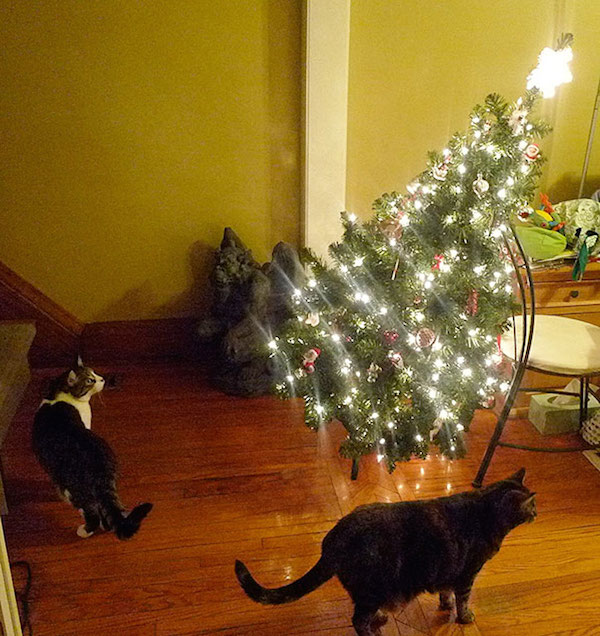 A terrible twosome topples a tree. (How's that for alliteration?)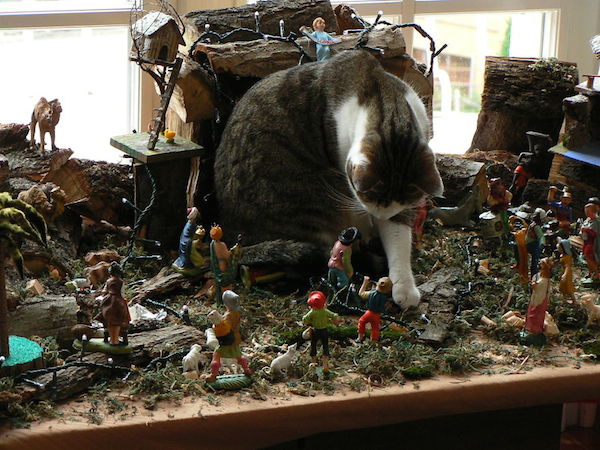 "They saw the child with his mother Mary, and they bowed down and worshiped him. Then they opened their treasures and presented him with gifts of gold and of incense and of myrrh. Then, rather unexpectedly, they were all crushed to death by a giant cat."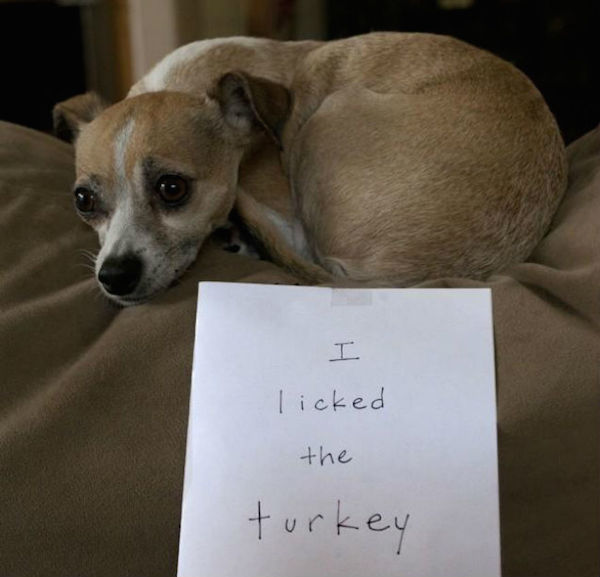 Like at the end of the holiday classic A Christmas Story, let's hope there's a Chinese restaurant nearby.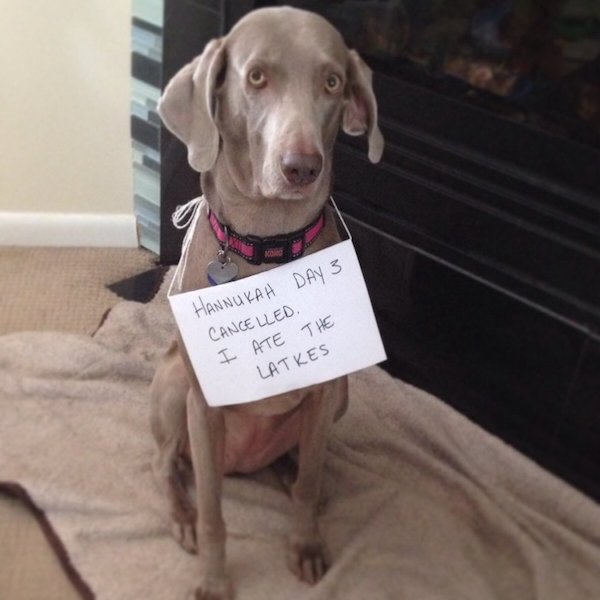 Yes, even Hanukkah is in danger of rampant canine destruction. (But we have to agree, latkes are delicious!)