1

Seth Lane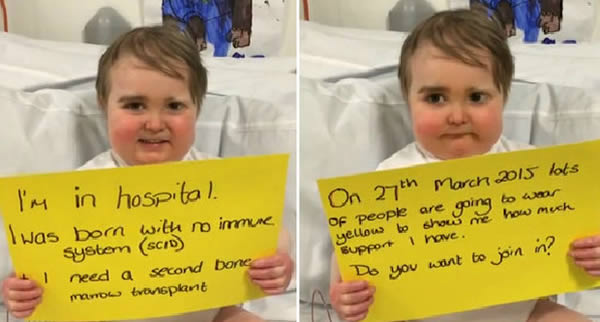 Seth Lane, 6, is a little boy with the big smile who captured the hearts of millions across the world thanks to a viral video.
The boy behind the "Wear Yellow for Seth' phenomenon was born with Severe Combined Immunodeficiency (SCID). It means he has no immune system and has to be kept in sterile, germ-free isolation from the outside world. After a bone marrow transplant that didn't take, he has been living in a bubble, unable to leave his hospital room for fear of picking up an infection or an illness and undergoing years of treatment.
Thankfully, after a second transplant was proven successful, he is now living a normal life.
2

David Vetter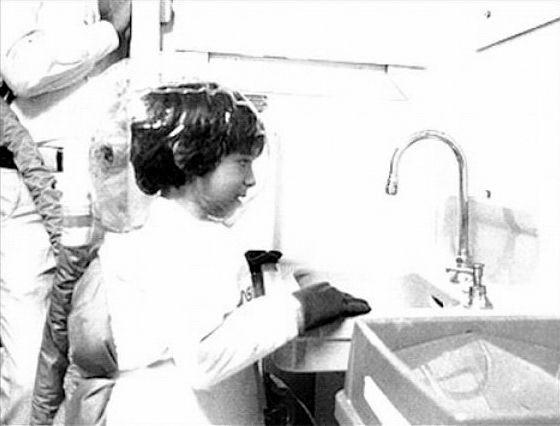 David Vetter is the "boy in the bubble" of '70s fame. He was born with Severe Combined Immune Deficiency (SCID), one of the most severe types of primary immunodeficiency disease. At the time of his birth in 1971, a bone marrow transplant from a matching donor was the only cure for SCID, but there was no match available in David's family.
For 12 years, David captured the world's attention as he lived in protected environments to maintain relatively germ-free surroundings at Texas Children's Hospital. From the moment he was placed in the bubble, he never had any direct contact with another human until shortly before his death at aged 12.
The bubble was supplied by NASA, who even manufactured a special space suit for him to use to allow David to walk outside, although he only wore it six times. Everything he used inside his bubble had to be specially sterilized, including the holy water used to baptize him.
Sadly in 1984, four months after receiving a bone marrow transfusion, David died from lymphoma—a cancer later determined to have been introduced into his system by the Epstein-Barr virus. His life was also incredibly valuable for medical science. Now, more than nine out of ten babies born with SCID can be successfully treated.
3

Ted DeVita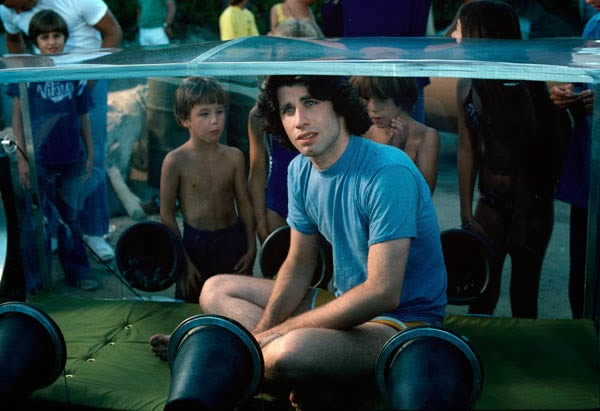 Ted DeVita, born in 1962, suffered from severe aplastic anemia requiring him to live in a sterile hospital room for a significant portion of his life — eighteen and a half years. His story, along with that of Texas patient David Vetter, was used to create the 1976 made-for-TV movie The Boy in the Plastic Bubble. In the film, John Travolta played "Tod," a teenaged boy who lived in a sterile bubble due to illness.
Severe aplastic anemia is a rare disease in which the body is suddenly unable to produce new blood cells and platelets. Its victims have no effective immune system and must be protected from infection. DeVita was admitted to the National Institute of Health Clinical Center. While scientists and physicians tried all known treatments for his condition, he was isolated in a "laminar airflow room," a living space the size of a normal bedroom. He was able to walk around and participate in many normal activities but could be touched only with gloved hands. He lived surrounded by plastic sheeting containing a door-sized space through which sterilized objects — including food, clothing, and books — could pass in and out.
On the few occasions DeVita left his room, he was enclosed in a spacesuit and helmet, with an air pump that expelled pathogens. The suit drew so much attention that he rarely chose to leave. The only time he was not stared at was at a Star Trek convention.
Ted DeVita died in 1980 at NIH Hospital in Bethesda. His death was not primarily due to aplastic anemia but was caused by iron overload from too many transfusions. Treatment for DeVita's disease is much more successful today, with a cure rate of up to 80 percent of aplastic anemia patients. Bone marrow transplants, transfusions, iron chelating regimens, and brief periods in positive airflow rooms are used in treating these patients.
4

Gabriel Solís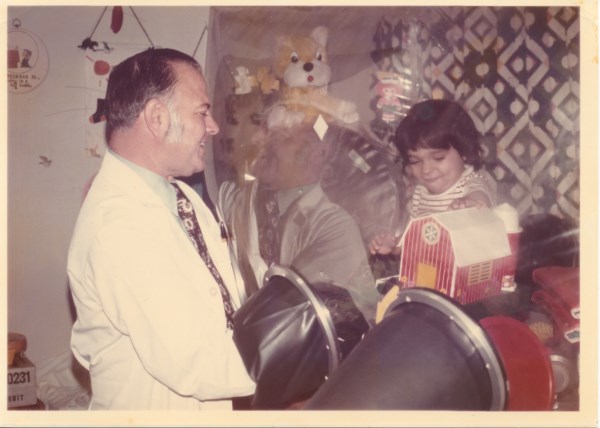 Gabriel Solis is a typical 3-year-old. He likes puzzles, swimming, and singing. He shakes off colds like other children. Gabriel, however, is not like other children—he was born without a functioning immune system. Gabriel's healthy immune system came by way of an international gene therapy trial for "bubble boy" disease.
When Gabriel was 4½ months old, he came down with a fever and pneumonia that landed him in the intensive care unit of a hospital in the family's hometown of La Serena, Chile. A few days later, tethered to a ventilator, he was flown to Santa Maria Clinic in the capital of Santiago. "I was getting very worried," says his mother, Carolina Riquelme. "The situation was getting worse and worse."
There, Gabriel's parents received the devastating diagnosis. Their only child had X-linked severe combined immunodeficiency (SCID-X1). His blood did not contain the T-cells that form the core of the immune system. For the next five months, Gabriel lived in the hospital's isolation unit. (Left untreated, children with SCID-X1 usually die of infection before their first birthday.)
The preferred treatment was a stem cell transplant from a matching sibling donor, which Gabriel did not have. A gene therapy trial at Dana-Farber/Boston Children's Cancer and Blood Disorders Center offered the family some hope. Researchers had created a mutated virus designed to correct the genetic defect that causes SCID-X1 and helps avoid leukemia that developed in one-quarter of patients in earlier gene therapy trials in Europe.
In April 2012, the family traveled to Dana-Farber/Boston Children's so Gabriel could participate in the trial. Eight of nine boys recruited to the trial, including Gabriel, are alive between 12 and 38 months after treatment.
5

Wilco Conradi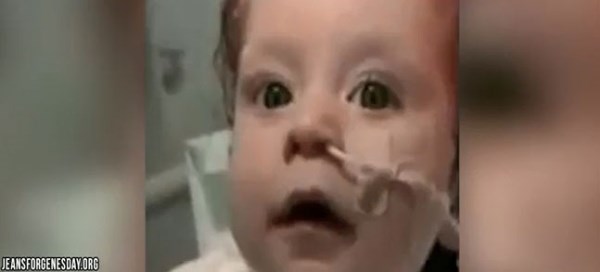 Wilco Conradi, 2, was born with the so-called "bubble boy" disease. An experimental gene therapy treatment has given the toddler a normal life. In 2002, Wilco was among four boys successfully treated for the inherited disease that occurs in about one of every 75,000 births. The disorder, which initially was thought to afflict only boys, has plagued Wilco's family for generations, killing an uncle and two cousins.
6

Jameson Golliday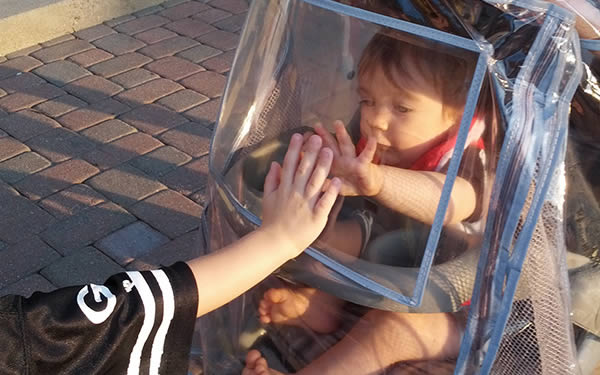 Two-year-old Jameson Golliday was born with X-SCID, or "bubble boy disease," which means he has no immune system. At birth, he had no mature T-cells, the rugged soldiers of the immune system that sense and fight infections, due to mutations in the IL-2 gene on his X-chromosome.
In April 2012, not long after Jamie's diagnosis, his mom Jennifer took him to Cincinnati Children's Hospital where he could participate in a trial for gene therapy. Now he's free of the bubble.
7

Nina Warnell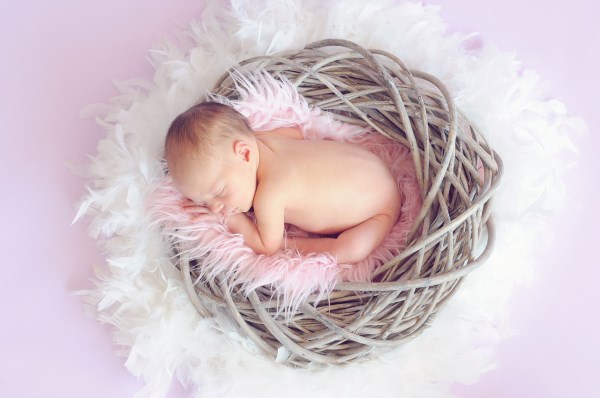 Seventeen-month-old Nina Warnell suffers from SCID, and has the appearance of a healthy child, but is unable to fight even the mildest germs — a cough or sneeze could kill her.
Her family, who were living in Poland when Nina fell ill and was given four months to live, have turned their suburban house in Maidenhead, Berkshire, into a quarantine zone and must screen everyone and everything that enters the house. A radical new treatment, devised by doctors at Great Ormond Street Hospital, has its risks but doting parents Graeme and Aga Warnell have been left with few choices. A team led by Professor Bobby Gaspar, a consultant in pediatric immunology, are in the process of trialing a new form of gene therapy on the youngster. Doctors have harvested Nina's bone marrow and re-engineered it using a new type of "reprogrammed virus" to splice the essential gene she is missing into her DNA profile. Re-engineered bone marrow has been inserted into her body, and doctors hope a fully functioning immune system will develop. She has been given a 60-90% chance of having a healthy life, but the outcome won't be known till Christmas.