1

A Rugby Team'a Naked Calendar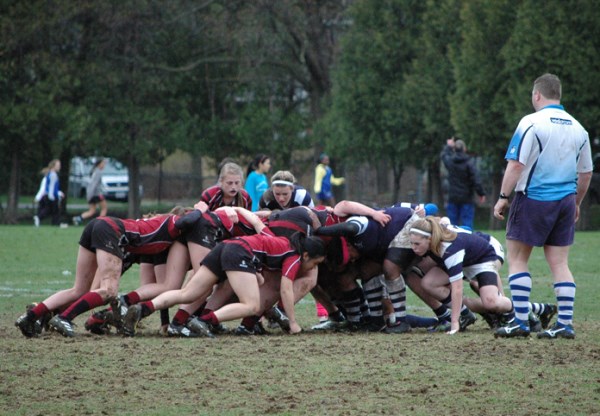 The Ladies Rugby Club proved they are game for a laugh by leaving very little to the imagination in their 2017 calendar. They pose for a number of rugby-themed shots in a calendar available from the club's website for just £10. Beware, the players claim there was no photoshopping involved and all images include curves and cellulite.
2

The First All Redhead Naked Calendar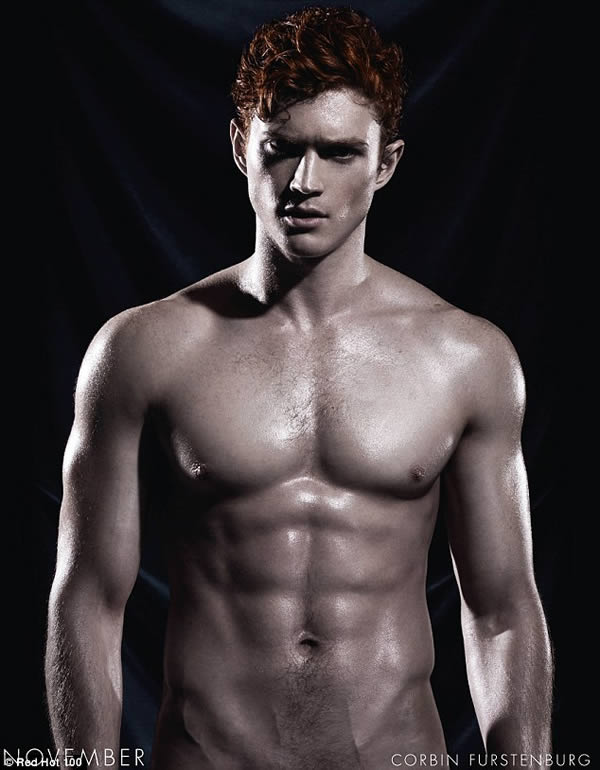 Toned, handsome, and nude, meet a group of muscular men from the world's first naked calendar solely devoted to red-haired models.
The makers of 2017 Red Hot Exposed, which features models selected from around the world, claim each of the 12 participants were chosen not only because of their remarkable good looks, but because of their flame-red locks. The models are pictured doing athletic poses in front of a dark backdrop, which helps to highlight their bright red hair.
3

World's Most Flexible Woman Calendar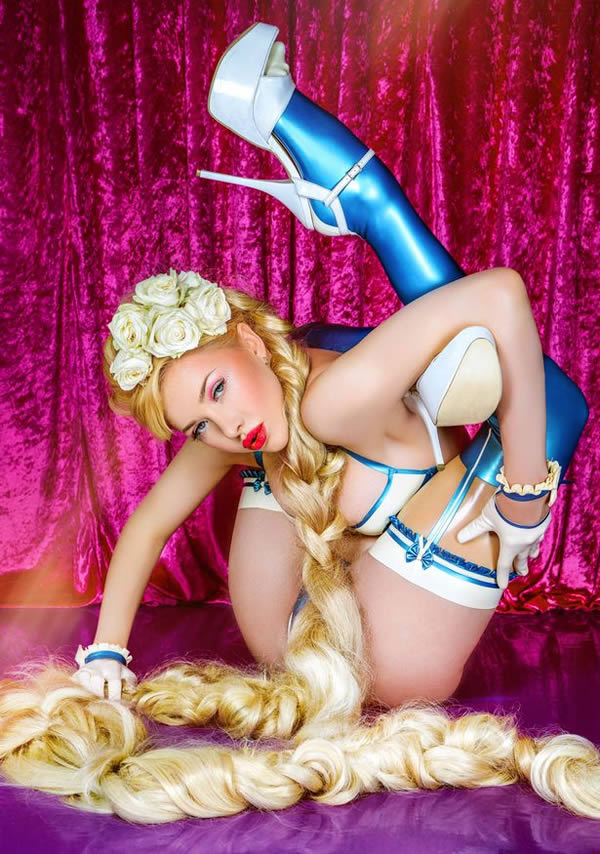 This calendar is not an all naked calendar, but it's racy enough to get into our list. The world's most flexible woman revealed a new series of risqué, eye-popping poses for her 2016 calendar.
Russian-born former gymnast Zlata wore leather, lingerie, and even posed nude as she contorted her body into a mind-bending array of shapes. She was quite literally prepared to bend over backwards to make the shoot a success, which she demonstrated by leaning so far back that she was able to peer through her own legs.
4

Undressing Advent Calendar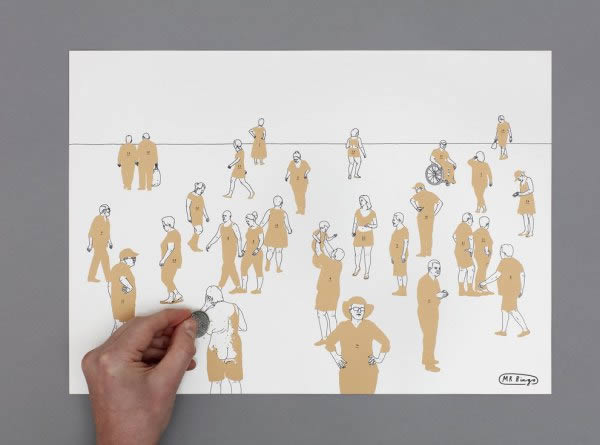 Any lapsed Catholics out there will remember the crushing disappointment at receiving an advent calendar as a kid. While all your mates were chowing down on chocolate Santas and reindeers, you woke up to a different bible passage every morning. But now you're all grown up, and you can buy your own. How about a naked Advent calendar?
Day after day, you can undress a different person. By Christmas Eve, you'll be left with a wall of dicks, bums and boobs. Each entry is numbered 1-24 and their clothes are printed with an opaque gold ink rub which can be removed using a coin or, if you're in a rush, your nails.
5

75 Student Naked Charity Calendar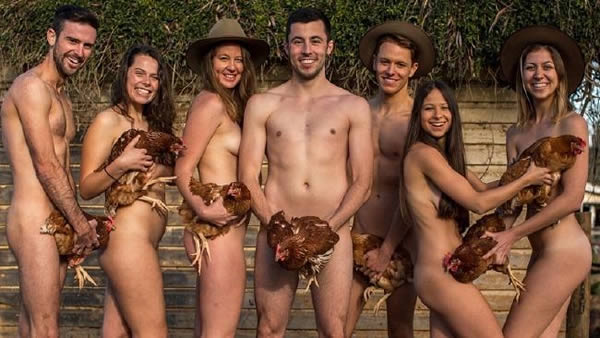 Every year students studying veterinary science at the University of Sydney shoot a nude calendar. It's a tradition shrouded in a long and mysterious history. (Seriously — no one knows when it began!) But it is all for a good cause.
The fourth year students put together the calendar, featuring animals belonging to the faculty, to help raise funds for charity. Last year they threw their support behind drought affected farmers. This year a record 75 veterinary students took their got involved to do their bit for charity.
The charity of choice was the Friends of the Hound greyhound adoption group.
6

A Female Rowing Team's Saucy Calendar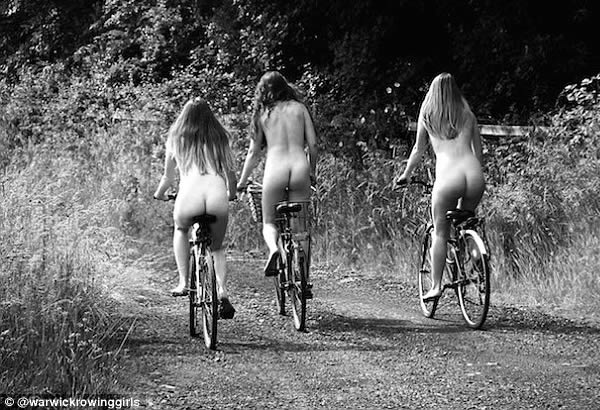 An all-girl university rowing team famous for posing nude has just unveiled its new calendar for 2017. Warwick University's rowing team appears in the buff in the tastefully shot black and white calendar, which will go on sale on November 14 to raise money for Macmillan Cancer Support. The girls, who train twice a day, says they're hoping to promote body confidence among young women as well as raise money for a good cause.
Despite its arty aesthetic, the calendar was branded pornographic' and was briefly removed from Facebook before being reinstated.
7

A Scottish Football Team's Naked Calendar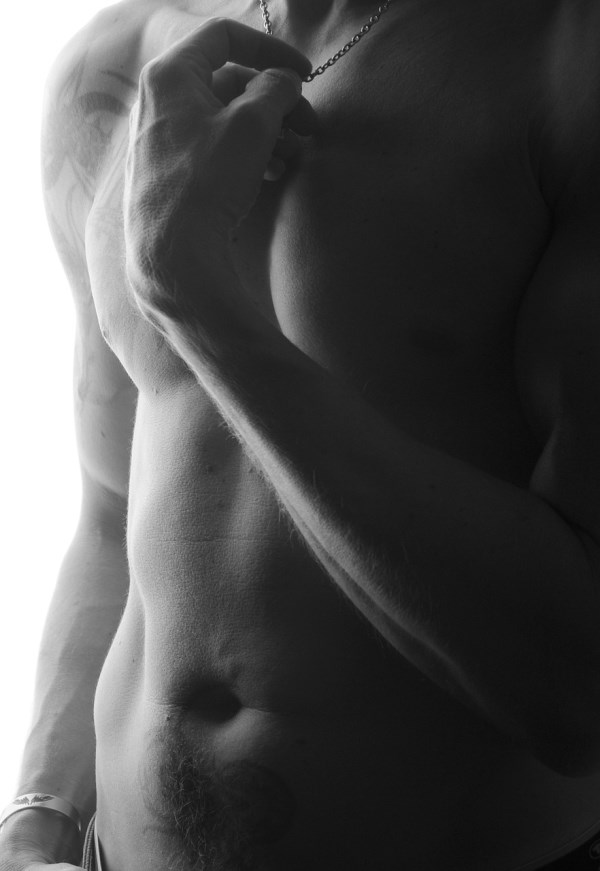 A football team from the small village of Glenelg has an extra special present to offer this Christmas. Team members are proudly wearing nothing but their birthday suits as they pose amongst some truly stunning Scottish scenery in order to raise money for the equipment they need. Despite typical Scottish temperatures, the men in question look at ease and, dare we say it, rather proud.
8

Orthodox Priest Naked Calendar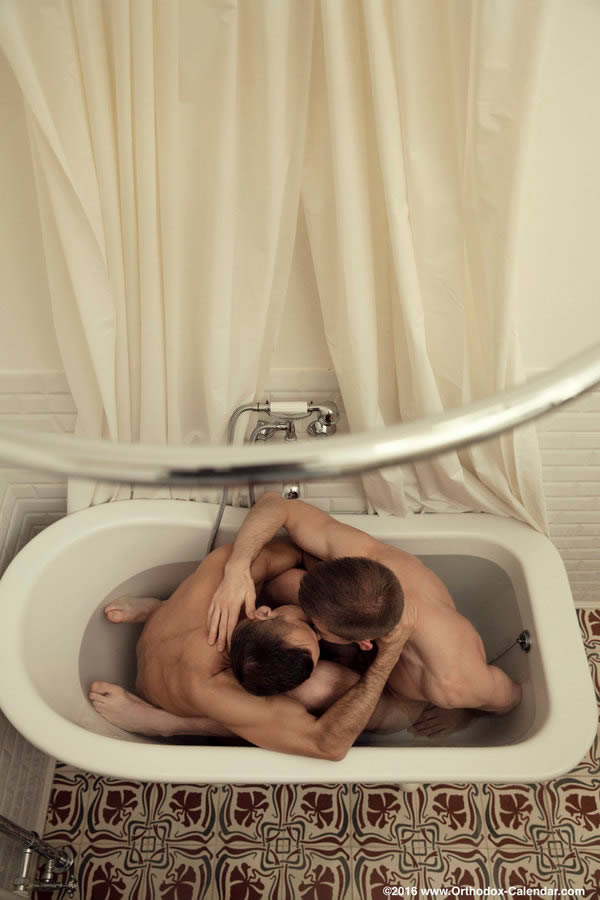 The Orthodox Calendar, an annual reminder that priests can be naked and muscular, has been unveiled yet again.
The steamy calendar, which features nude and semi-nude photographs of members of the Orthodox Church, challenges perceptions of the denomination, as well as some of the anti-LGBT viewpoints from within.
Organized by a group in Romania, this year's calendar is called P. I.L.F. for "priests I'd like to f**k" and is a statement on corruption and wasting money which could be used to help the poor.
9

"Real Woman" Naked Calendar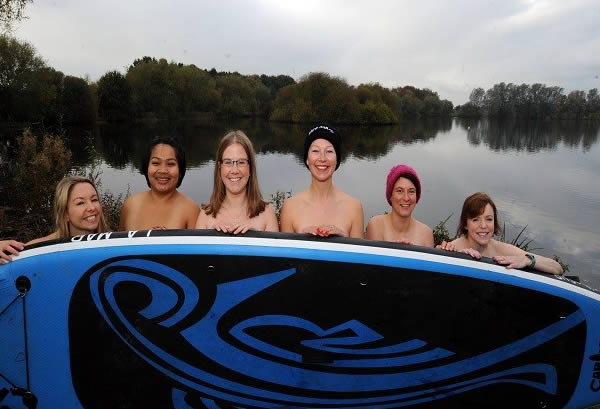 A group of "real" Nottingham women who have practiced naked paddle boarding while being photographed for a calendar are raising money for charity.
All 20 women are clients of SUP Yoga, led by fitness coach, Cassie Paxton. Team SUP is a community of people who gather regularly to paddle, exercise, practice yoga and socialize, all while appreciating nature. She explained that the group came up with the idea for a nude calendar during a yoga session on the water.
10

Harry Potter Naked Calendar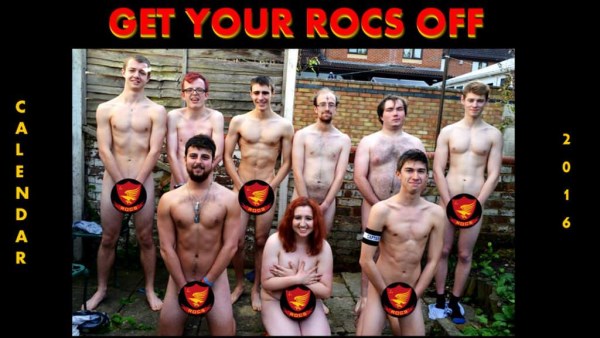 Harry Potter-obsessed members of a university's quidditch team are raising funds for new broomsticks by waving their wands in a naked calendar.
The Reading University scholars, who play the game imagined by JK Rowling, bared all for the spellbinding snaps to raise money for new equipment.
The mixed-sex team posed for a very awkward series of pictures, using their hands and stickers to cover themselves. Organiser Ari, who plays as a beater for the Reading Rocs team, said the photoshoot was a fun but very cold experience.