1

Pokémon Go has surpassed porn as the biggest thing on the Internet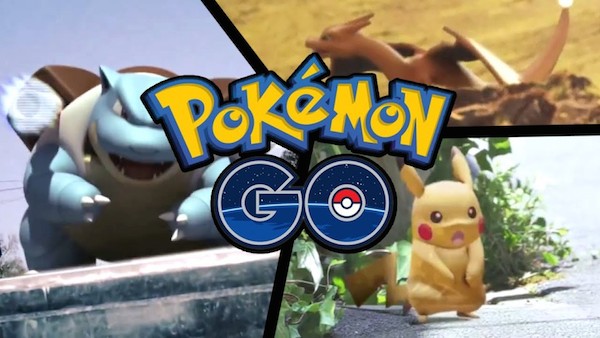 As the Beatles were once "bigger than Jesus," Pokémon Go now eclipses the one thing that internet is commonly used for—porn.
According to those in the know, Google searches for the app are numbered considerably higher than that of other popular searches including Android, iPhone, and porn. The search for porn is so popular; there have been only a handful of occasions where another search term has managed to surpass it.
Who is searching for Pokémon Go? The game hasn't been released across the world yet, and that alone may have generated the online excitement about it. While people from the U.S., Australia, and New Zealand—where the game has been officially released—have been frantically looking for information associated with the platform, the majority of the people searching for Pokémon Go are from the Netherlands, Costa Rica, Canada, and El Salvador.
2

The adult website that donates to charity when a viewer masturbates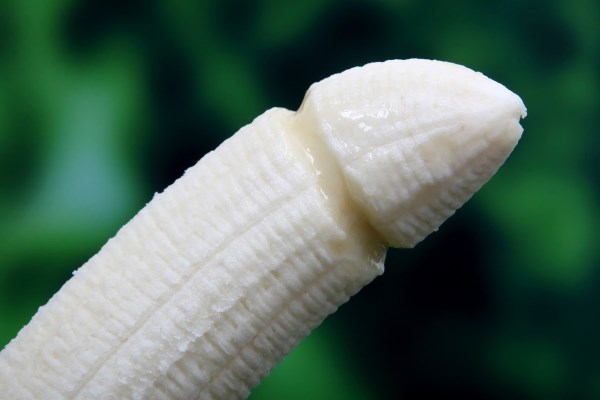 Maybe something good CAN come from porn—a new website promises to donate a penny to charity each time a viewer masturbates to its content. (Admittedly, there's no way to prove what viewers are doing—the company is just assuming that's what's happening, and they're probably right.)
IJustCame.org is run by two Stanford undergrads, Adam Lee and James Cook (not their real names, of course), who came up with the idea "after a drunk night of partying at frats." They had other ideas but decided porn was a sure thing for online success. The charity angle popped up later.
There is a caveat for donations—people are limited to just two a day, and there is a 15-minute cooling off period between each charitable orgasm. The pennies are divided up between one of three charities—the Movember Foundation, which funds research for prostate and testicular cancer, the Ovarian Cancer Research Fund, and the Joyful Heart Foundation, an organization founded by Law & Order: SVU star Mariska Hargitay, that helps sexual assault victims. None of the charities claim to have heard of the website as of yet, and a spokeswoman for the Joyful Heart Foundation said they have "turned the matter over to counsel for further review."
3

Retailers are taking a big bite out of porn—by banning it from their establishments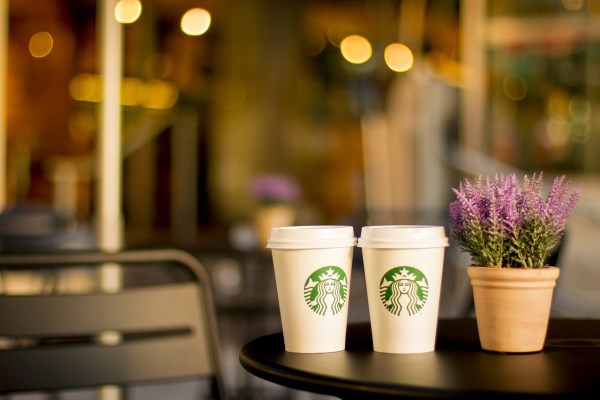 Did you know you could, if you were so inclined, watch porn in McDonald's or Starbucks? If you didn't, and you're just finding this out, you might be too late. Both fast food giants have announced they are blocking X-rated websites, and heeding the call of anti-porn activists, including the National Center on Sexual Exploitation and Enough is Enough, a non-profit organization formed in 1994 with the goal of confronting online pornography and sexual predation.
Combined, Starbucks and McDonald's have more than 21,000 locations in the U.S., with the vast majority offering customers free wireless internet access. Regardless, take it somewhere else!
4

Pornhub launches an audio-enhanced category for the blind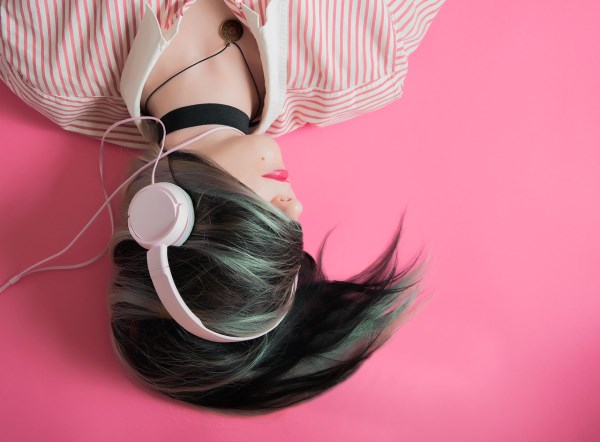 For those that are sight impaired and long for a little online titillation, Pornhub now has you covered! The video sharing site has released excerpts from its new "described video" category, which features audio descriptions of what the site says are its top performing videos, geared toward the visually impaired. The inaugural collection of 50 enhanced-audio videos stems from Pornhub's top viewed straight, female-friendly, gay, bi and trans videos, and features voiceovers done by both professional actors as well as Pornhub Aria, the site's social media personality. Many of the clips, launched by the company's philanthropic division, Pornhub Cares, have already attracted more than 20,000 views.
5

The man whose vintage porn discovery went viral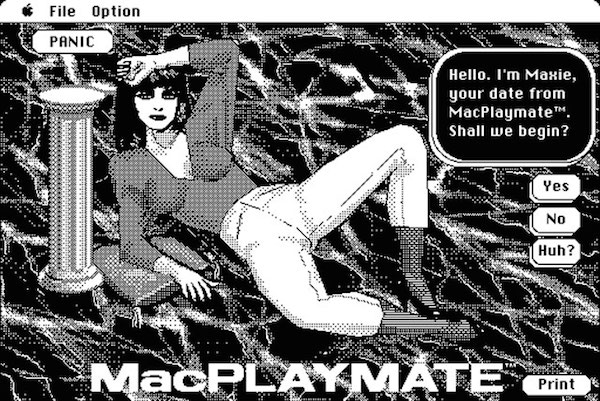 Redditor wowbobwow picked up an old, broken Macintosh SE on Craigslist. Once he got the beige box cleaned up and working again, he discovered a big NSFW surprise hidden in a fake America Online folder—an "interactive erotica" app called MacPlaymate.
MacPlaymate was created by comic book artist and software designer Mike Saenz in 1986. The premise of the game was pretty simple—players strip a digital avatar named Maxie, use various sex toys, and watch Maxie make it with other digital characters. The software even had a "panic" button that brought up a spreadsheet in case another human walked by.
The rediscovery of Mac Playmate sent Reddit, Imgur, and the internet at large into a tizzy. Wowbobwow, whose real name is Huxley Dunsany, said he hopes to refurbish and sell the computer eventually with vintage porn included, but for now, he's just enjoying his fleeting viral fame.
6

Real estate-themed porn is a hit with millennials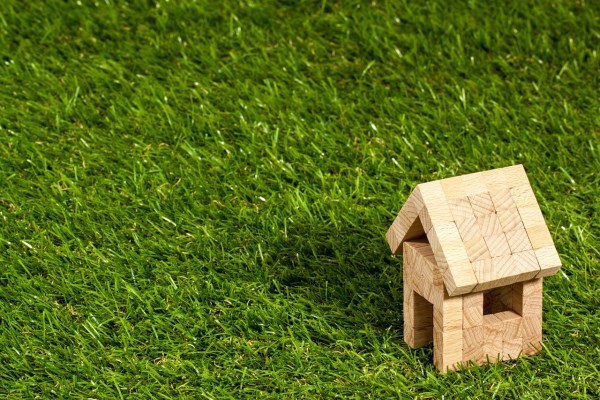 What is it about buying a house that gets millennials hot? We're not sure, but real estate-themed porn is now a "thing," according to Vice.
That's right; the Property Sex series is ranked No. 11 out of Pornhub's erotic channels. 51 videos have garnered some 385 million views and 56,000 subscribers, with Americans aged 18-34 making up the majority of web traffic.
The loosely constructed plots often focus on young tenants who don't have the money for a security deposit or are trying to avoid eviction and are willing to pay in ass what they lack in cash. The videos also have titles like "Real Estate Agent Desperate to Sell," which feature young, female real estate agents seducing potential buyers.
Rebecca Sullivan, a professor at the University of Calgary, said she thinks the popularity of real estate-related kink is simply "this generation's answer to the pizza delivery boy fantasy." The theme of the Property Sex series might be new and somewhat more elaborate, but the underlying dynamic is as old as smut itself. The more things change, the more they stay the same.
7

The terrorists who are stockpiling porn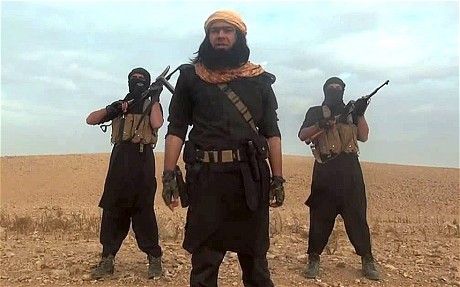 Islamic extremist group ISIS preaches a strict moral code and its caliphate operates under Sharia Law. Drinking alcohol is a crime, women are forced to stay inside their homes unless male relatives chaperone them outside, and anyone considered a heretic can be sold as a slave. However, these ultra-religious terrorists who kill in the name of religion are stashing mountains of perverted porn on their computers, intelligence officials said.
Lt. Gen. Michael Flynn, the former head of the Defense Intelligence Agency, said that about "80% of the material on the laptops we were capturing was pornography," and often involved children or animals.
ISIS fighters aren't the only terrorists with a taste for adult materials. During the 2011 raid on Osama Bin Laden's hideout, investigators found an extensive stash of porn in his bedroom.
8

The politician who's been confused with a porn star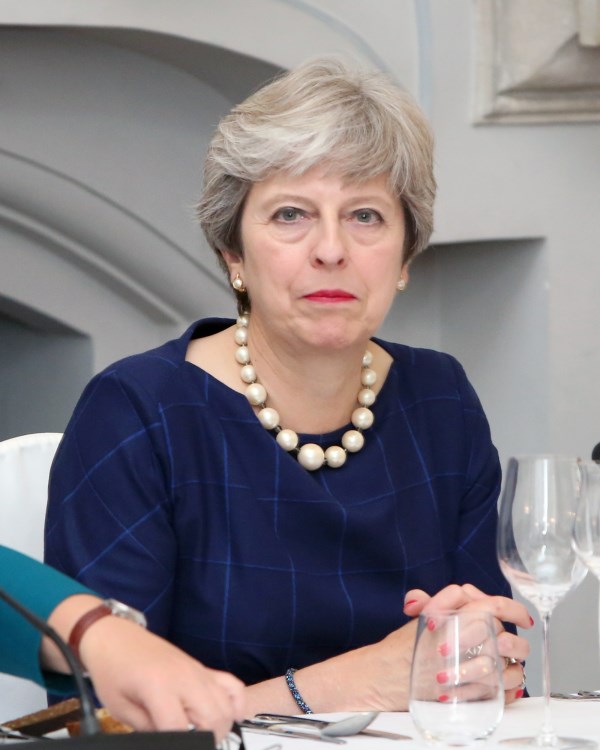 If you've searched online for more info on the incoming British prime minister and all you're getting are topless pics, you've misspelled Theresa May's name. And you're not the first.
Many have confused Britain's home secretary, who is set to take over for David Cameron as prime minister, for Teresa May, a porn actress and nude model. The adult star's Twitter bio reads, "I am a UK Glamour model, not the Prime Minister." Teresa, however, does appear to be enjoying the sudden surge of social media attention—she uses it to pitch her book and sell signed topless pics and used underwear as her number of followers skyrocket.
9

Republicans declare porn "a public health crisis"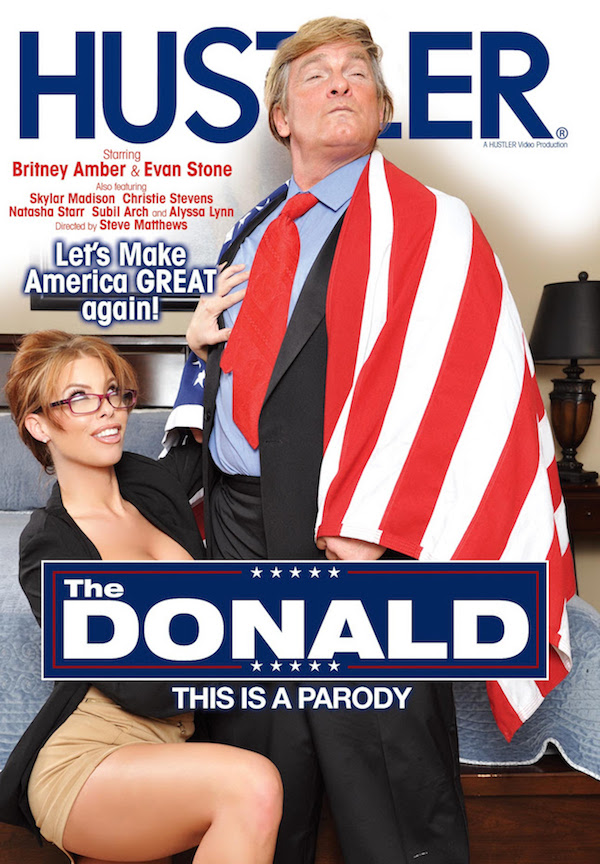 In June 2016, Republican delegates unanimously adopted an amendment to their draft platform that called pornography "a public health crisis" and a "public menace" that is destroying lives. "Pornography, with [its] harmful effects, especially on children, has become a public health crisis that is destroying the life of millions," warns the amendment. "We encourage states to continue to fight this public menace and pledge our commitment to children's safety and wellbeing." Mary Forrester, a delegate from North Carolina, offered the amendment during the Republican National Convention subcommittee meeting on healthcare, education, and crime, with the full body voting on the changes during the Republican National Convention in Cleveland, Ohio.
Meanwhile, a BDSM-themed website is offering free membership to all 2,472 delegates to the Republican National Convention in Cleveland next week. The offer, from San Francisco-based Kink.com, comes in response to the anti-pornography provision.