1

The company that promises a rain free wedding for $100,000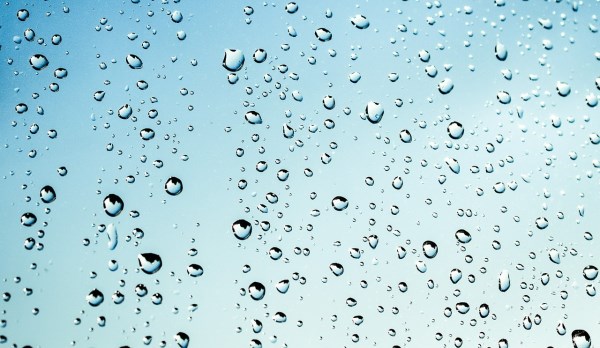 No matter how carefully a couple plans every detail of their wedding day, the weather is one thing that you could never predict—until now.
A luxury travel company, Oliver's Travels, is offering a "perfect wedding day" package to high-end customers in which they promise to control the weather—for the tidy sum of about $100,000: www.oliverstravels.com.
The company employs a team of expert meteorologists and pilots to fly aircraft above the clouds and "seed" them with silver iodide, which causes rain clouds to burst and disappear.
Cloud seeding was developed in the late 1940s and was used during the 2008 Summer Olympics in Beijing to prevent rain during the opening and closing ceremonies. It was also used for the wedding of the Duke and Duchess of Cambridge in 2012.
2

Uber offers helicopter rides to escape the Sao Paulo gridlock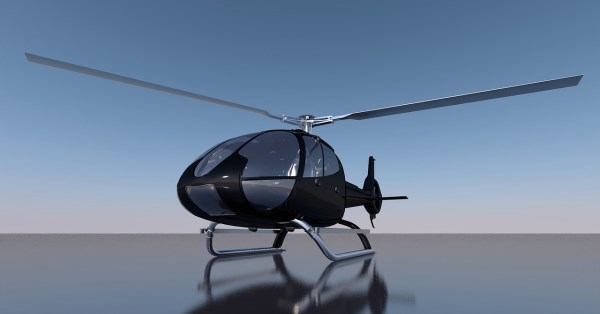 For commuters who imagine soaring above Sao Paulo's notorious traffic jams, Uber is now offering to make that dream a reality for around $20.
In June 2016, Brazil's biggest city became the first in the world in which Uber offers on-demand chopper rides between airports, hotels, and convention centers. Commuting by air remains an option mostly for millionaires, but the ride-sharing company aims to change that with a month-long pilot program. Promotional prices start at 66 reais ($19) per seat for a lift from Helicentro Morumbi, in one of Sao Paulo's richest neighborhoods, to the Blue Tree hotel across the river. The distance is nearly four miles (6 km), as the chopper flies. This item is extremely cheap compared to the others on our list, but being able to arrive at a party in a helicopter taxi is still very cool.
3

The counselor who offers therapy to the wealthy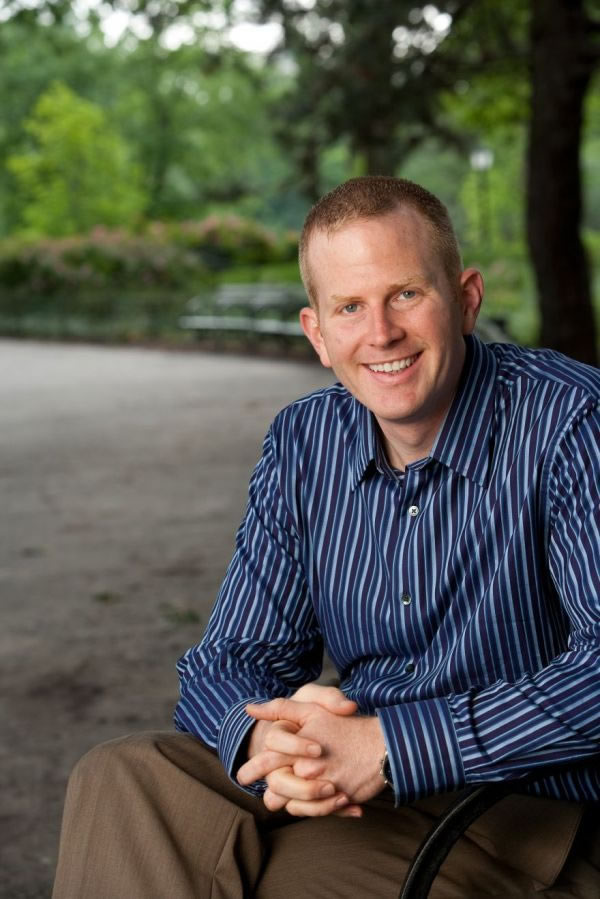 Meet Clay Cockrell. He used to work on Wall Street, but now he's a therapist in Manhattan. His specialty? Why the needs of the needs of the very wealthy, of course! He tells the Guardian, "We are trained to have empathy, no judgment and so many of the uber—the 1% of the 1%– feel that their problems are really not problems. But they are. A lot of therapists do not give enough weight to their issues."
For the most part, American popular culture teaches the masses that it's okay to hate people—so as long as they're rich. Also, wealthy people are often very isolated and have trouble forming close relationships. They go through the same problems as regular people—such as grief over the loss of a loved one or a failed relationship, but non-wealthy people are often dismissive of those struggles if the person going through them is loaded.
4

The man who charges from $2,500-$80,000 to pimp out your Christmas tree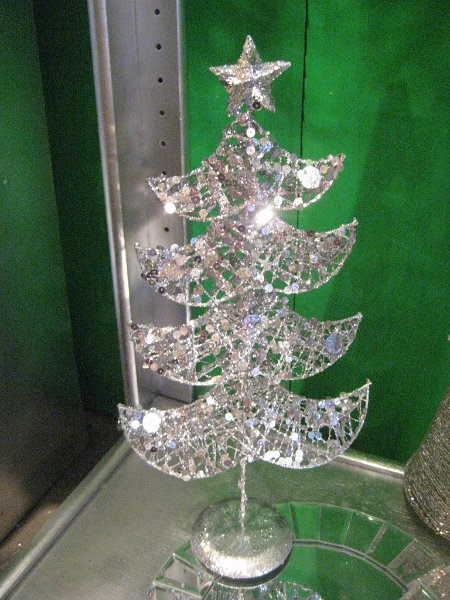 Bob Pranga is a Christmas tree stylist. Actually, He's THE Christmas tree stylist.
While working at Macy's during the holiday season about 30 years ago, Pranga said an A-list actress came in wishing she "had people to decorate my tree for me," he recalled. "So I did."
Pranga and partner Debi Staron launched Dr. Christmas in 1984.
Kathy Hilton was an early client, and he credits her for helping introduce him to the LA elite. He has since decorated the homes of some of Tinseltown's biggest stars, including Kristie Alley, Kate Hudson, Christina Aguilera, Mark Wahlberg, and Barbra Streisand.
His services cost anywhere from $2,500 to $80,000. He starts a job with a 30-minute consultation to determine style, budget, and timing. "I offer what I call the Honda, Lexus, and Rolls Royce packages."
One main selling point— the company, also comes back to take down the decorations and also work with non-celebrity clients and businesses to get their spaces holiday ready.
5

The woman who will have your kids' belongings properly packed for summer camp for $ 1,000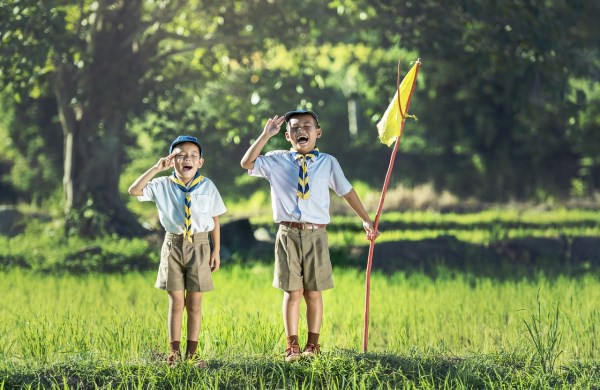 If you're a wealthy, professional parent, you may be getting your kids ready to attend an exclusive summer camp. But what do you do when camp administrators send you a packing list, and you just don't have time to put all of that stuff inside the luggage? You call professional organizer Barbara Reich.
Reich is a professional "personal organizing consultant"—people hire her to have their lives neatly arranged. In the past few years, she and other professional organizers have found that there's a market for getting rich kids' belongings properly packed for summer camp. Two years ago, she had one trunk request, last year, she had five trunks, and this year, she's packed 10 trunks (so far). Some clients have even asked that she replicate their child's bedroom so that he or she can feel completely at ease in their air-conditioned camp bunks.
Reich charges $250 per hour, but a single packing job can earn her as much as $1,000. To many clients, it's worth the expense.
6

The company that will put a sunroof in your private jet for $53 million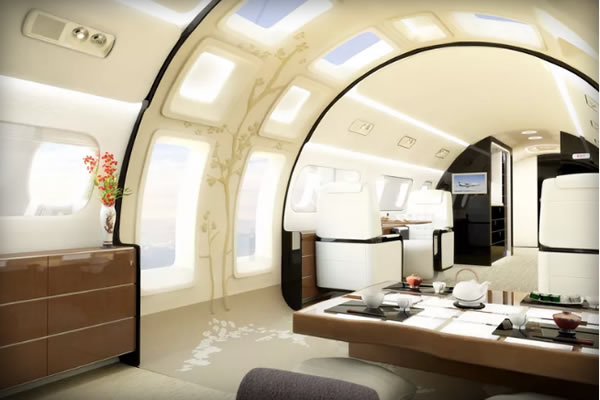 If you don't manage to get a window seat when flying, you often forget the brilliance of air travel. You may end up cramped, tired, and irritable, but you're still hurtling through the air at 600 mph in a metal tube tens of thousands of feet above the surface of the Earth. And if anything can remind you of this fact, it's putting a goddamn sunroof in your plane—that is, if you're rich enough.
This is the idea behind Brazilian airplane manufacturer Embraer's "Airship Kyoto" design, a concept that the company first unveiled in 2015 and one that it now says it's ready to take orders for. Customers who are purchasing one of Embraer's $53 million Lineage 1000E private jets can ask for wraparound glass windows in the front section of the plane, giving passengers unparalleled views as well as access to natural light.
The windows are reportedly quite easy to install, requiring only that Embraer cut some extra holes in the plane's fuselage. The windows bring extra weight and can affect fuel efficiency, but that's not a primary concern for the wealthy.
7

The matchmaking app for millionaires to connect with other millionaires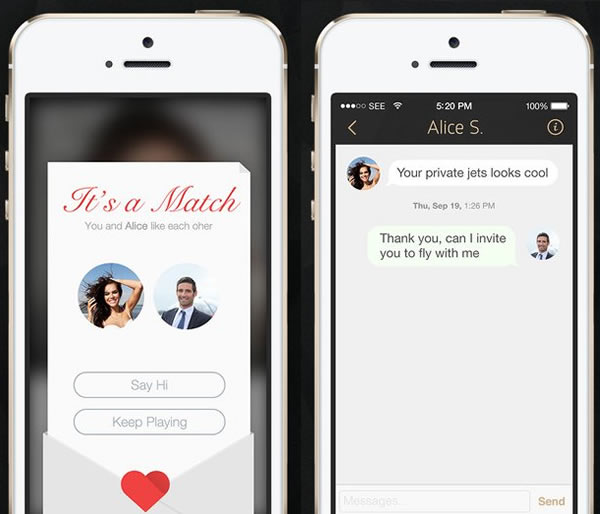 Luxy, nicknamed "Tinder for rich folks," is one of the few dating apps that caters exclusively to the elite. The app is widely used by entrepreneurs, investors, celebrities, models, and artists, among others. It enables you to swipe through profiles and chat with other users whom you might find interesting. Apart from this, Luxy also sports a "Topics and Moments" feature that allows you to talk to users you haven't been matched with yet, but who share similar interests. Each profile created on the Luxy app features a user's name, age, gender, and location as well as their favorite brands and yearly income, making sure you only hook up with the crème de la crème.
For verification purposes, Luxy requires users to upload clear copies of passports, tax records, banks statements and other documents that prove the user's assets. If all of this were not enough, you could also opt for Luxy's Black service, which comes with a ton of additional features to make your search simpler and more fruitful. (For example, Luxy Black lets you filter your search preferences according to users' income.)
Simply put, it is an app for millionaires to connect with other millionaires. It's certainly an excellent way to while away the hours, and connect with people who have similar tastes and incomes as yourself. While the app's subscription options start at $12.99 per month, only users with a proven income over of $200,000 receive a verified badge.
8

The world's most expensive dining experience costs $2 million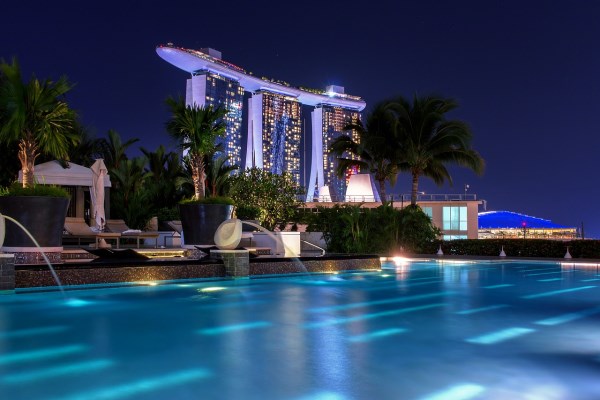 The world's most expensive dining experience has just been launched in Singapore for one lucky couple. For the price of a cool $2m (£1.54m; €1.81m), the eight-hour dining event will kick off with a 45-minute helicopter ride over Singapore. There will be a drive in chauffeured Rolls-Royce and a private luxury cruise as well.
After all the travel by air, land, and water, the two guests will be taken to the top of the Marina Bay Sands Hotel. There, the couple will have a 360-degree view of Singapore and 10,000 fresh roses to fill the air with lovely scents while a live band will entertain them as they are treated to an 18-course dinner offering a Modern Asian degustation menu that will be served at sunset. The menu includes fresh Belon oysters with champagne foam, Almas Caviar, air-flown Alaskan wild salmon and apple-wood grilled Mishima sirloin paired with world-class wines such as the 1988 Salon 'S' Champagne, the 2008 Domaine Leflaive Chevalier-Montrachet Grand Cru, and a 1972 Oremus Tokaji Aszu 5 Puttonyos.
That's not all! Personalized engraved diamond-studded chopsticks and custom-made designer armchairs will be gifted to the lucky couple. (And yes, they can take the armchairs and chopsticks home!)
9

A $1 million ticket to an Icelandic music festival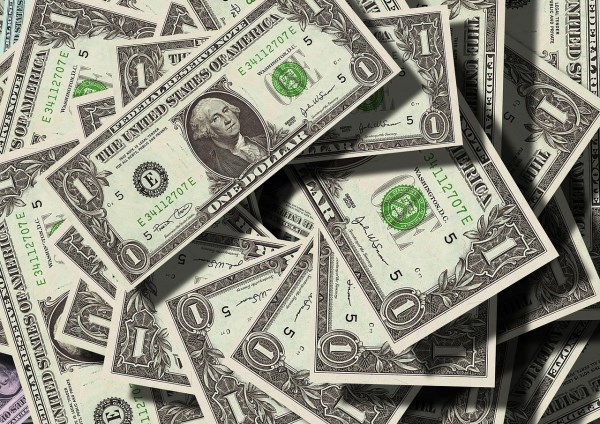 Iceland's Secret Solstice Festival made headlines in 2015 with a $200,000 festival ticket for two—at the time, the world's most expensive festival pass. This year organizers upped the ante substantially to $1 million. It is arguably something of a bargain, as you get an enormous amount for the princely sum—round-trip flights for six in a private jet from anywhere on Earth, a luxury 6-room villa for 7 nights in the center of Reykjavík, a luxury dining experience in your villa with a prominent Icelandic chef, two luxury cars with drivers at your disposal 24/7, security for the entire stay, two private concerts by famous Icelandic musicians, an aerial tour of Iceland (with a champagne lunch at a geothermal hotspot), a whale & dolphin watching tour, a Midnight Sun glacier walk, a glacier snowmobile experience, and helicopter transfers to all points in between.
Oh, we almost forgot the music! You get full access passes to the main festival, with access to off-limits VIP areas wherever possible, access to the private Artists Bar (only for main stage performers and super-VIPs), and all food and drink is on the house. You'll also have access to the world's first (and already sold out) concert inside the dormant magma chamber of a volcano, the world's only party inside a glacier, and a private session in Iceland's world-famous Blue Lagoon just for your entourage. As a souvenir, everyone in your party is gifted with a personal engraved and framed memorial ticket—made from Icelandic lava rock.
10

The women who pay over $ 50,000 for a manicure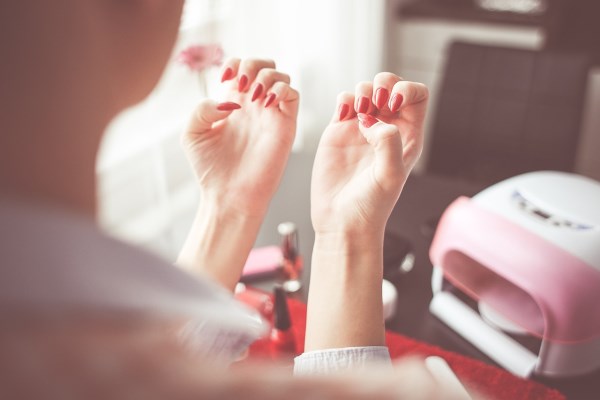 Is your regular manicurist leaving you with the blahs? Then, honey, you need an Iced Manicure! If you opt for one, nail company Cherish...ME promises to "adorn your hands in 10 karats of diamonds!" The price? A cool $51,000.
Believe it or not, this isn't the only gem-encrusted manicure available out there. Leighton Denny, head manicurist at Urban Retreat in London, will embed nine karats of gems in your nails for the comparatively low price of $32,000.