1

The father who recreated his son's selfies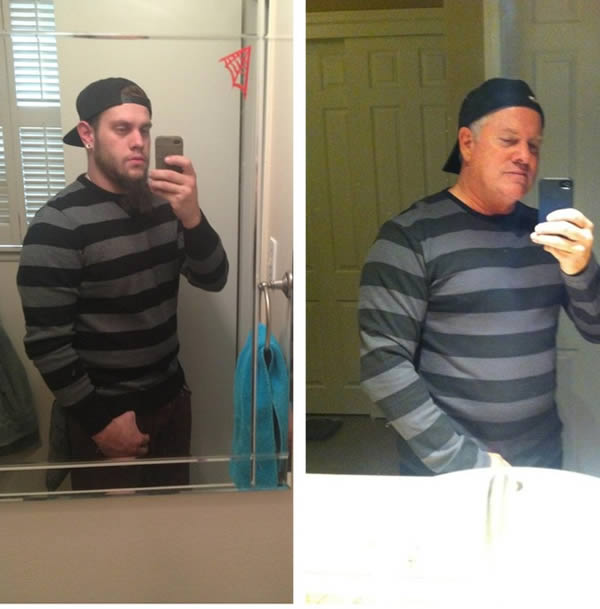 This dad is looking for laughs—he dressed up exactly like his son, complete with a striped shirt and backwards baseball cap. The photo was uploaded by the son's friend and Redditor JPLV. It amassed over 800 comments varying from "best dad burn ever" to "a dad burn goes a little deeper than a burn from a friend/stranger."
2

The father who recreated his daughter's sexy posts so that she'll tone it down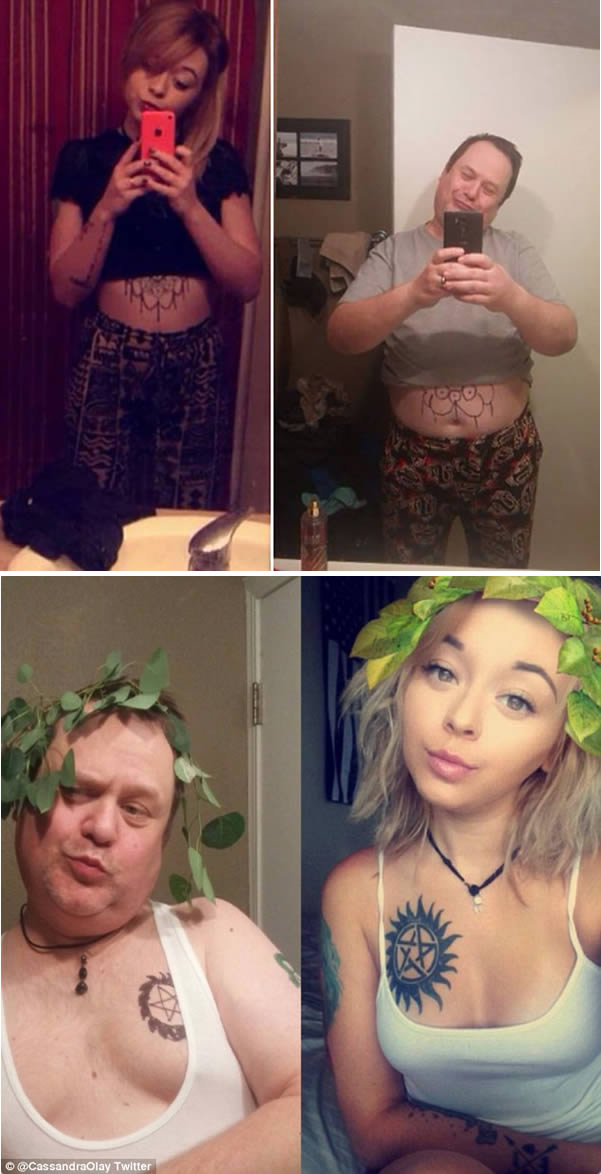 This dad doesn't get mad; he gets even on Instagram! The prankster pop has found a hilarious way to stop his teen from taking sexy selfies—by recreating them himself in full dad-bod glory.
3

The parents who trolled their daughter and her boyfriend by recreating their Facebook selfies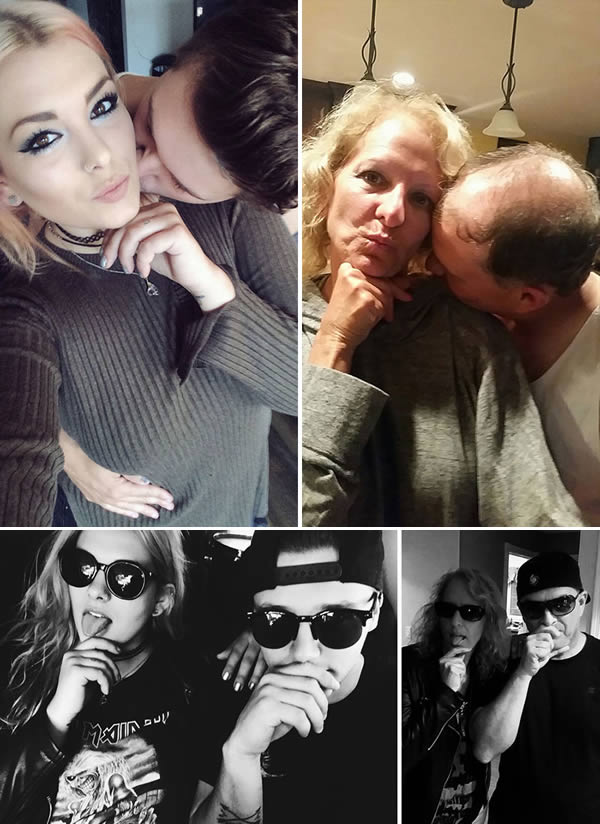 When college student Emily Musson started sharing selfies taken with her boyfriend on Facebook, she underestimated just how funny her parents can be. Now, their hilarious parodies of her selfies have gone viral, much to her chagrin. Musson's response was less than enthusiastic; "My parents r actually on drugs or something," she tweeted. "I mean I guess it's funny but not like 30k favs funny."
4

The kids who went to Disney and their grandparents who reacted accordingly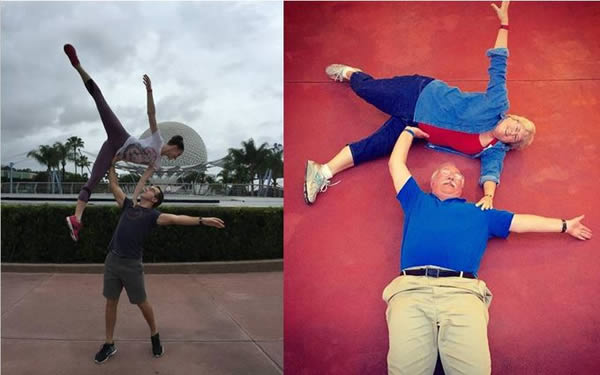 These kids went to Disney and tried their best to take the perfect picture. Their grandparents tried too, but weren't as flexible.
5

The father who filmed his daughter taking selfies in the backseat and posted the video on the Internet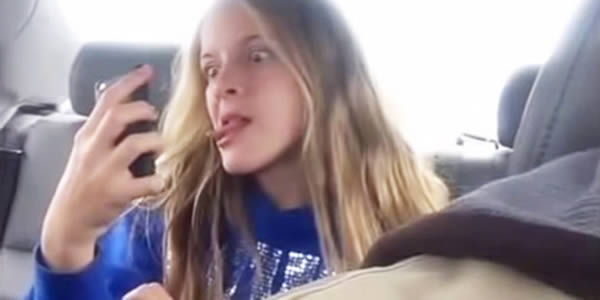 Rob Beckham realized his daughter was in the midst of an epic photo shoot of her own creation when he noticed a lot of movement in his rear view mirror. After laughing for a minute or so, he realized he needed to capture it for posterity. The video had over 4.5 million views and counting.
6

The entire family who decided to recreate one guy's selfie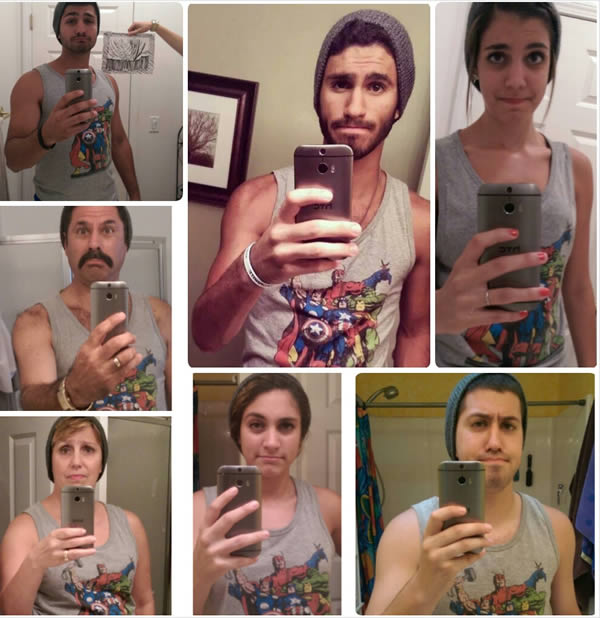 "My youngest brother got a new phone and took a selfie," explains Redditor pick_em_up_truck. "My dad and brother and I liked how it looked," continues the handsome poser's older brother. In fact, they liked it so much; they recreated it. Great, right? But what's even better is what happened next. "My youngest brother got a new phone and took a selfie," posted Redditor youdontknowmyname. "(And) us girls wanted in on the fun." So, his mother and sister also recreated his selfie. I just love this family!
7

The comedian who hilariously recreates iconic celebrity Instagram poses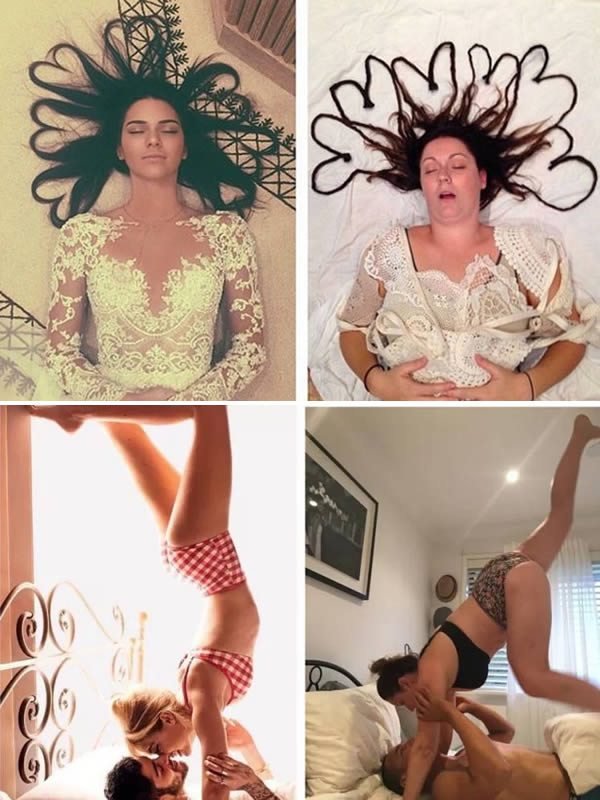 Do you ever look at celebrity Instagram accounts and marvel at the perfectly posed photos they post? Australian comedian Celeste Barber does, and has now dedicated her own Instagram account to hilarious recreations of celebrity photos. Having previously recreated photos—including Kim Kardashian's famous nude selfie—she's at it again with a new round of copycat posts.
8

The guy who recreates the photos he sees on Tinder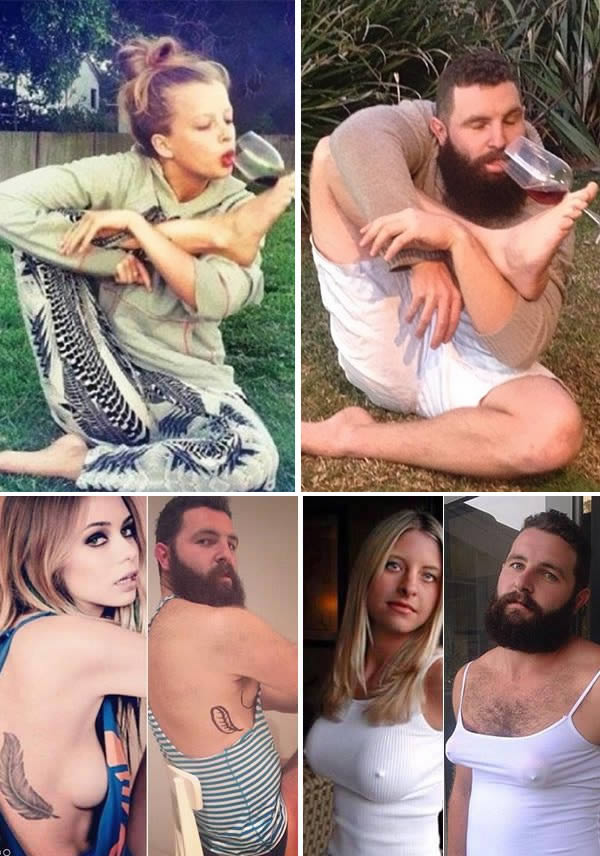 Burly and bearded Australian Instagrammer Jarrod Allen, known by his more than 18,000 Instagram followers as @Tindafella, has acquired a taste for public humiliation (both his and others). He takes women's portraits and selfies that he finds on Tinder and recreates them, often with hilarious results.
9

The mother who trolled her son after he sent her an unusual reminder that he's alive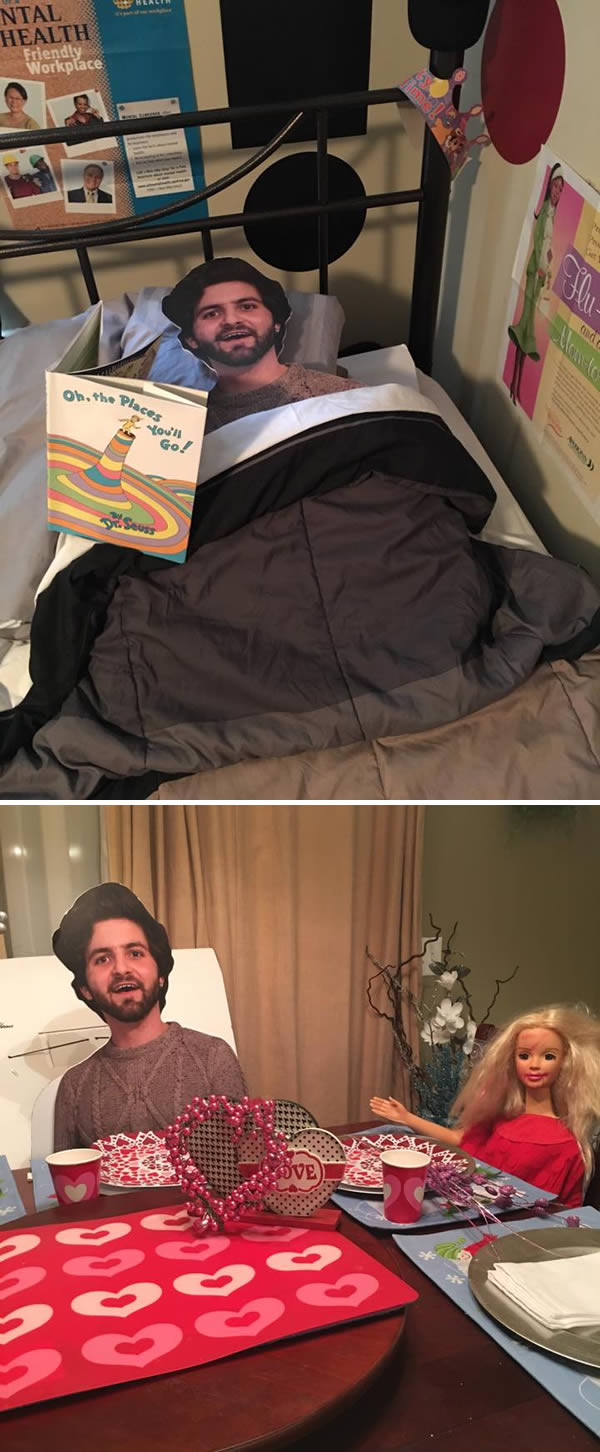 Dalton Ross, a 22-year-old student from Nashville, recently moved to London to study abroad. After getting settled in his new dorm, he realized he hadn't spoken to his mom, Susan Talley, in a while. Instead of sending her some flowers or a video message, he sent her something more memorable. He ordered a 5'2" dimensional cutout from Fathead, an online company that specializes in life-size graphic printing. But what his mom did next with the cardboard version of him is not what he expected.
Inspired by her son's sense of humor, she decided he needed to hang out with her in her everyday life. Talley took her cardboard son with her around town and snapped photos of their adventures. They even went to a basketball game together and cheered on his little brother.
His mom even set him up on a date with Barbie and tucked him into bed. She took photographs of everything and posted them for our amusement.
10

The father who expertly recreated his 20-year-old son's Facebook selfie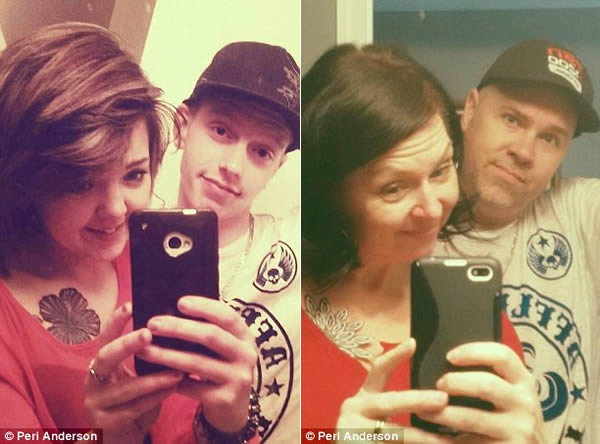 A father has taken the internet by storm by expertly recreating a selfie his son posted on Facebook. Peri Anderson, from Ottawa, Ontario, came up with the idea to reenact the photo of his son Joshua, 20, and a female friend, after reading an article about parents copying their kids' selfies.
In his imitation, which he shared on Twitter, the elder Anderson strikes a pose with his wife Deborah, Joshua's step-mom. He smirks while wearing his son's gray T-shirt and black baseball cap. In the foreground, Deborah holds the smartphone with both hands, and wears a sticker on her chest to emulate the floral tattoo sported by Joshua's friend Sammy in the original photo.