1

The twins who sleep with plush toys and sell them on Instagram for $333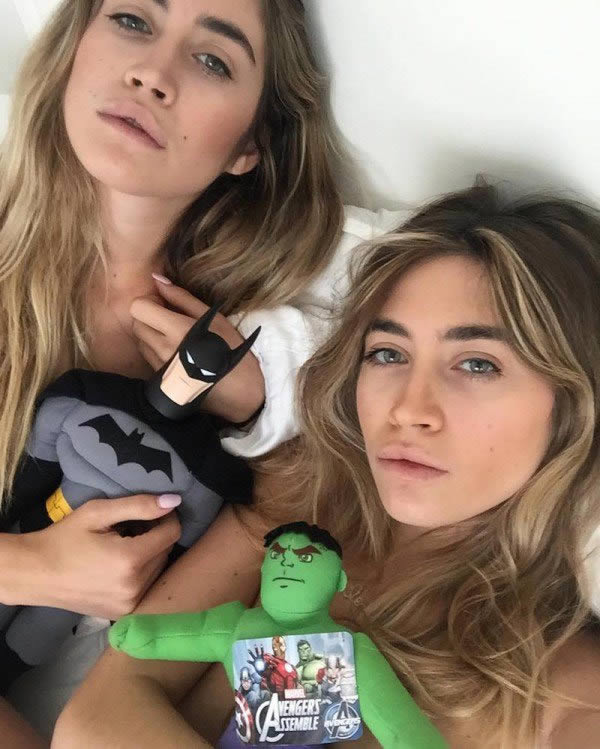 A pair of identical twins from LA have come up with a bizarre way to make money—they're "sleeping" with their action figures and selling them for a whopping $333. In a bid to boost sales, they're also posting highly suggestive photographs of the nights spent with the dolls on Instagram.
Allie and Lexie Kaplan, 22, are working with 'The Most Famous Artist" Matty Mo, who rose to fame after making $50,000 in one weekend by selling cash on Instagram. The action figures, named "The Boys Toys," features seven fictional characters—Batman, Mario, Pikachu, Yoda, Chewbacca, The Hulk, and Darth Vader. The sisters revealed that they were purchased a total of $130 and are currently sold out.
"Each 'Boy Toy' is signed on the tag and includes a Certificate of Authenticity sealed with kisses and a framed picture of us...and yes they smell like us," the twins wrote.
2

The Chinese college student who sells girls' used quilts to their male admirers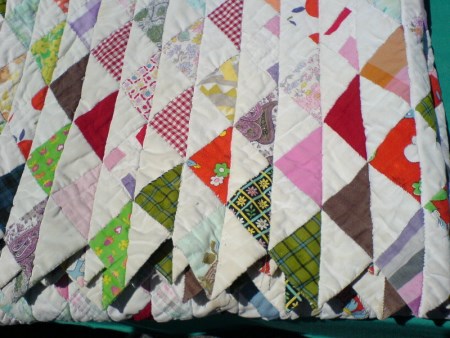 In 2015, Chinese student Long Yi made a fortune selling quilts used by female students to their male admirers on campus. He was inspired by a graduate who sold her own quilt within minutes of posting it online. He did the math and realized that the market was rife with buyers, so he spent his savings on dozens of old quilts belonging to female students who are graduating from Qinghua University, where Long is a junior.
He posted all the quilts online and sold most of them in one day and raked in 10,000 yuan ($1,600). Demand is so high that he has set up a stall on campus to complement his online sales. Believe it or not, lovestruck young men are lining up for the chance to cuddle with quilts that once belonged to the women of their dreams.
"It's such a bargain because they were used by the girl I have adored for three years," said student Xiao Lei, who spent over $100 on a quilt. "Now that she's graduating, I'll have her quilt as a souvenir."
3

The air hostesses who are selling their accessories online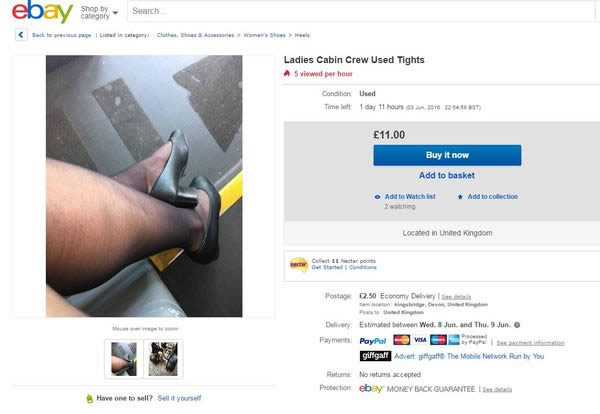 People claiming to be air hostesses are flogging their used shoes and tights to eager buyers online.
Individuals with particular fetishes like to bid on the items or purchase them outright. One flight attendant wrote: "Would you believe there is a market for used flight attendant shoes on eBay? Now, I would love to sell my smelly old shoes, but I find the idea rather creepy."
Some listings claim to be of tights and shoes that are "well worn" by the cabin crew. One pair of tights is listed as, "Ladies cabin crew tights worn internationally. Size medium and worn by a tall woman. Can be sent washed or unwashed."
A woman who was selling her shoes said she had been inundated with messages asking how they smell.
4

The college student who sells her used panties to pay her student loans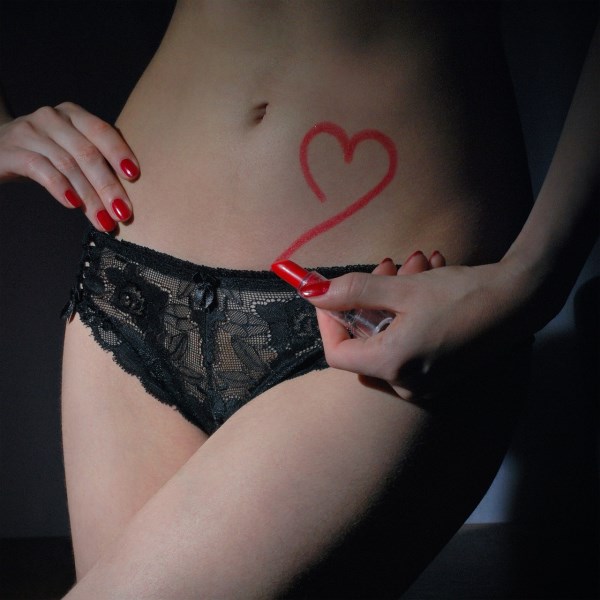 Meet Kay, a 21-year-old female college student from the bustling city-state of Singapore. She sells her used panties to help pay her college expenses.
Kay is one of the rare sellers who has risen above her competition by engaging in physical meet-ups with her customers. Her panties go for $37 (50 SGD) each, while her bras go for between $29–$44 (40-60 SGD) a pair. According to Kay, her scent is "intoxicating, sweet and musky at the same time."
She also mentions on her blog that she "accepts special requests like masturbating or peeing on [your] panties for an extra charge." Some of her weirdest requests include "pooping into a Ziploc bag or smearing my poop all over my panties. I didn't agree to those requests but have done milder versions like stuffing panties up my vagina when I'm masturbating or a little up my ass. There are fewer people into menstrual blood, but there are still requests for blood-soaked/stained panties."
It may sound weird, but she is about to graduate debt free.
5

The used socks sold on Craigslist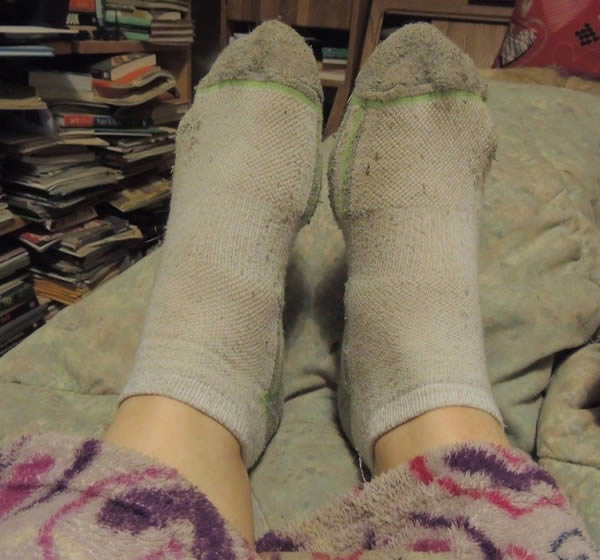 An underground sock trade—possibly a new phenomenon, or maybe not (few statistics were available on the matter)—has sprouted in South Florida, thanks to a cadre of Latin women selling their dirty socks for $25.
"We basically wear the socks for a few days and get them really sweaty," a Craigslist seller explained. "Then we sell them. It's me and a couple of friends of mine. We've been in the foot fetish trade for a while. Now we are selling socks. We meet in a public place and make the exchange."
It also worked for one 31-year-old guy on Reddit, who goes by the name of TeamYMD. He put up an ad in 2001 as a joke, saying his socks had been worn by a "hot college jock." Over the next three years, he sold hundreds of pairs of used socks and made $10,000.
6

The "humiliatrix" who makes thousands of dollars selling her underwear, hair and poop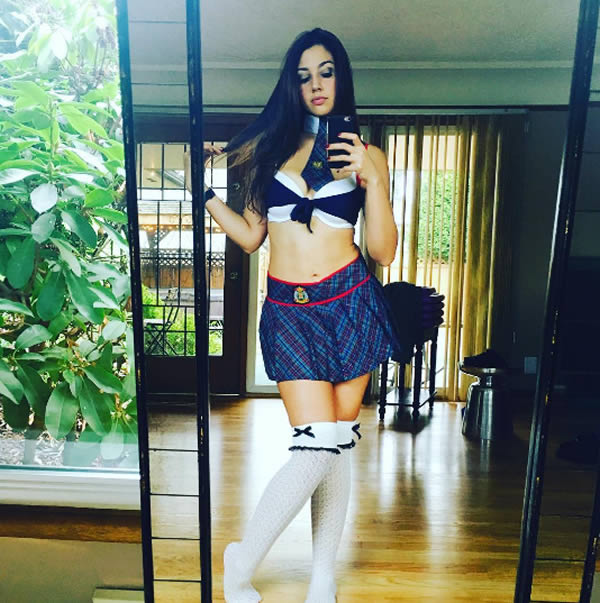 Desperate men pay Ceara Lynch piles of cash to film herself verbally humiliating them. The 29-year-old also sells locks of her silky brown hair, her used underwear and (we really don't understand this) rubbish from her bathroom bin. But the way this budding businesswoman makes the REALLY big bucks will blow your mind.
Ceara sells her poop for £2,800 ($5,000). When a man offered her £70 for a steaming pile, she obliged. But she got creeped out, so she hiked her price to £2,800—and he kept paying.
7

The illegal business of Japanese used underwear vending machines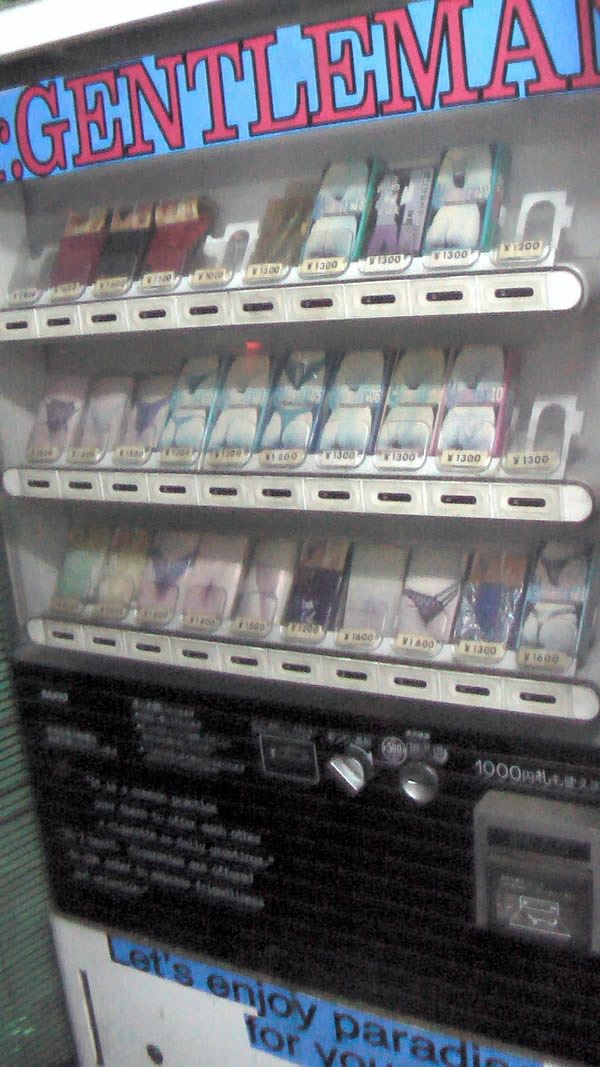 Vending machines selling used schoolgirl panties were declared illegal in 1993, yet many people still see them around. This particular machine is a converted cigarette machine that now takes 10,000 yen notes (about $80).
8

The company that sells underwear that has been hung in the Hawaiian air for two days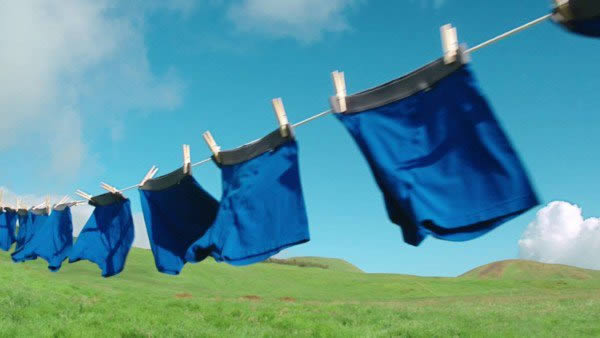 Japanese company Seiren is selling limited-edition cotton underwear called Deoest Hawaiian Breeze. According to their website, each pair of boxer briefs were hung on a clothesline in the U.S. island state for 48 hours before being packaged in a sealed glass container. These 100 pairs of underwear cost $60—twice the price of designer briefs from established brands like Calvin Klein or Ralph Lauren.