1

Samsung wants to create a VR restaurant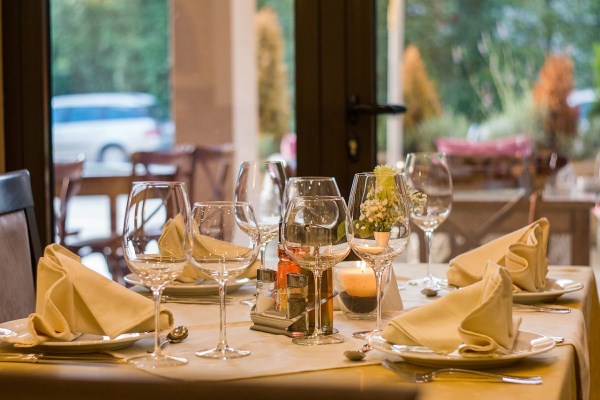 Imagine, if you will, dining in a beautiful villa in Tuscany. Then, with a flick of a switch, your table is suddenly underwater, surrounded by playful dolphins. This is Sony's vision for an exciting restaurant experience of the future. However, as cool as this sounds, critics have noted that these clumsy headsets will likely make it quite difficult to eat, let alone leave a tip. But it may create more jobs—Samsung admits that it will take a staff of 21 to serve just 12 diners.
2

First Code of Conduct written for VR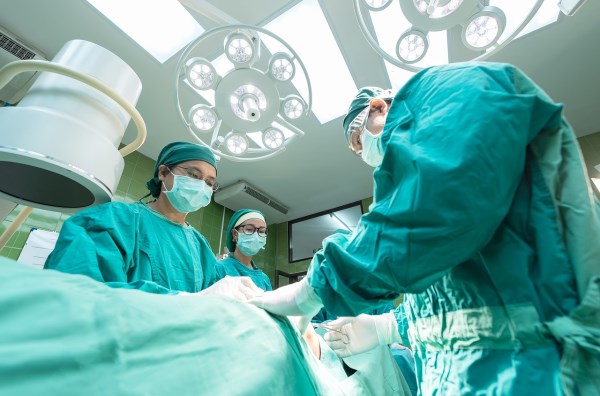 Any new territory, be it the Wild West or the Interwebs, is largely lawless. When the masses start doing a bunch of shit they shouldn't, people start making rules. Well, that's what's happening right now with VR. On March 4, 2016, researchers at Johannes Gutenberg University Mainz published the first Code of Conduct for VR to stave off any weirdness from the get-go. These include a call for long-term studies into the psychological effects of immersion, as well as warnings of possible of "hallucinations, personality changes, and the powerful unconscious influence of advertising in VR." So far, no one's really listening...
3

Anne Frank VR will take viewers to her hideaway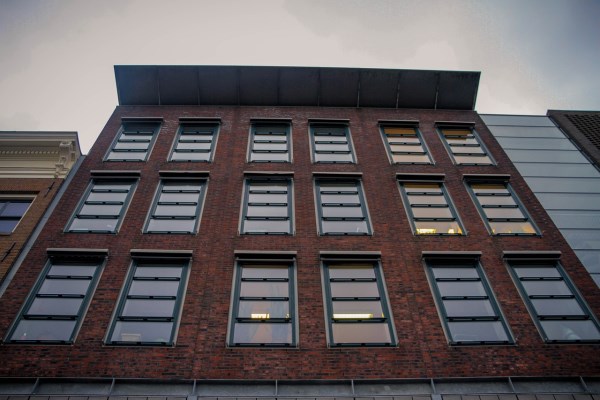 Producer Jonathan Hirsch and director Danny Abrahms are going to use VR to educate people about the Holocaust. The immersive film (currently in development) promises to allow users to experience the world of Anne Frank and her family who hid from the Nazis but were ultimately killed (she left behind a diary that has been translated into 60 languages).
The filmmakers promise viewers will be a "fly on the wall" as history is accurately represented. They say people may be surprised by some things regarding the Frank family, including how large their hideout actually was. Ultimately, they hope this new format will engage a younger generation so the terrible atrocities that occurred will never be forgotten.
4

VR being used in baseball for training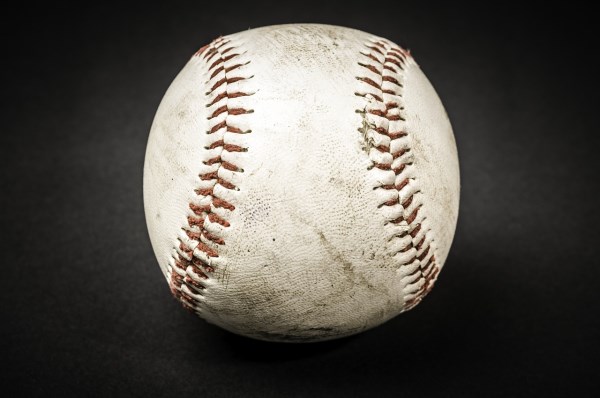 The world of baseball is putting their bets on VR technology (but don't tell Pete Rose)! The Tampa Bay Rays are one team that's been shelling out the big bucks for iCube, a device made by Eon Sports VR, that allows hitters to step into a virtual stadium and visually track other teams' pitchers with no swinging or hitting involved. Rays outfielder Steven Souza is said to have used iCube to study Dodger pitcher Alex Wood. Souza and went on to hit a homer against Wood IRL.
5

Hieronymus Bosch VR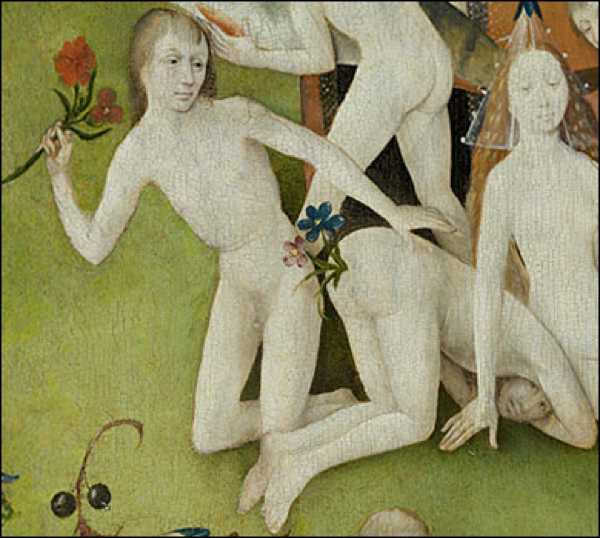 O.G. surrealist Hieronymus Bosch's paintings are the perfect playground for a VR experience. Burrell Durrant Hifle has created a world for iPhone and Android that allows you to explore all three panels of The Garden of Earthly Delights on the back of a flying fish. Check out the insane trailer below or download:
Bosch VR app trailer from BDH on Vimeo.
6

VR Sex Suit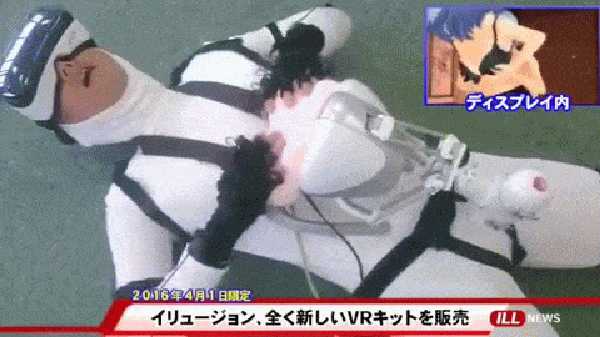 Hey, someone had to invent it. And now you can apparently have a VR sex suit, so long as you can understand Japanese.
In April 2016, Tenga released the Illusion, a full-body sex suit complete with VR headset, bodysuit with stimulating electrodes, and even a pair of fake boobies to squeeze while you virtually get it on. The cost of Illusion was listed as $400 and, of course, it sold out within hours of launch.
7

VR bedtime story reader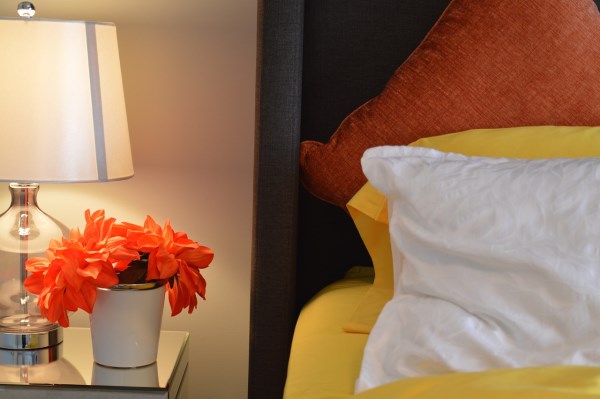 In ye olden days, when mommy or daddy couldn't be there to read you a bedtime story, you cried yourself to sleep. With VR, any parent can now virtually tuck their kiddies in no matter where they are. Samsung has a new Bedtime Story app that they are testing in the UK. The child's VR headset has a cartoon mask; parents can wear their device and be in the same magical fairyland with their kid while they're working late in the office or out of town. Makes us both sad and happy at the same time.
8

Man sets record for spending 25 hours in virtual reality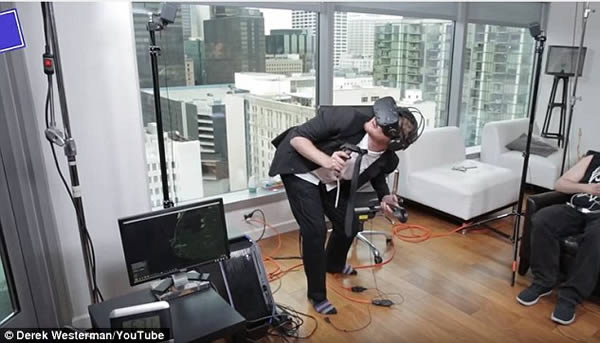 Someday, this Guinness Record will be laughable, but, for now, Derek Westerman from the web series Super Deluxe holds the title for Longest Time "in" a VR Environment.
On April 16, 2016, Mr. Westerman put on the HTC Vive headgear and became immersed in TiltBrush, an app that allows you to paint in 3D space for 25 hours straight. During the day, while in the virtual world, he was fed pizza, peed in a bucket, and was not allowed to take the helmet off or go into another app. Derek went through a variety of emotional phases, at one point even becoming nauseous and throwing up in his pee bucket. In the end, he appears to have accomplished the feat psychologically unscathed, although he admits that reality now seems "slightly superficial."
9

First VR roller coaster in North America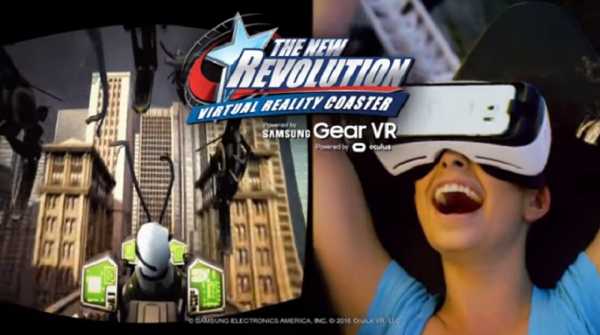 There have been a few VR roller coasters in Europe, but the first one to appear in North America is at Six Flags Over Texas. It's called the New Revolution and essentially combines VR goggles with an existing roller coaster (formerly the Shockwave). Now, when riders strap in and put on a headset, they are transported to a fighter jet cockpit, where they must protect the US against an outer space invasion during the topsy-turvy ride. Watch: