1

The police dog that graduated from the same college as the chief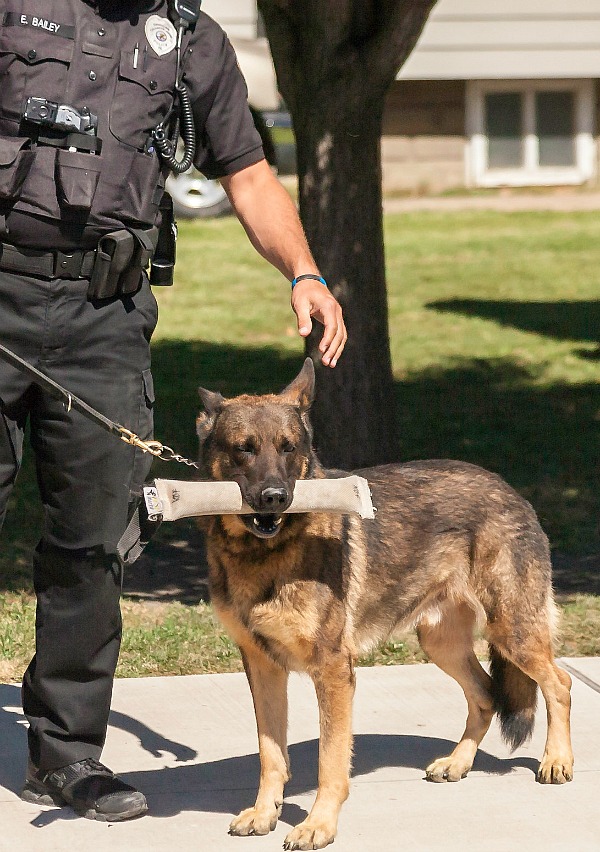 If you want to embarrass someone, proving that a dog could earn the same degree as they did is a good way to start.
Rocko, the police dog (aka, John I. Rocko) received a Bachelor of Science in Criminal Justice from Concordia College and University. The chief of the Seneca County police department also had a degree from the "school," which would issue a diploma to anyone (as proved by Rocko) for $499.
Their transcripts were nearly identical, but the dog had an A+ in "Structure and Process of the American Court System" whereas the police chief had a B- in the class. It might not matter much considering neither of them took the course, but it still had to sting when the chief was called out on his fraud.
2

The cat that helped take down a diploma mill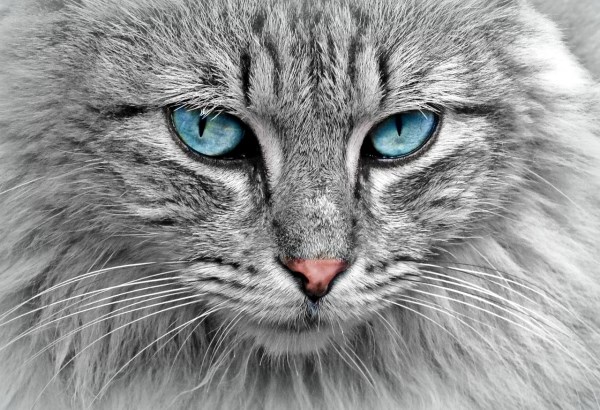 Colby Nolan wasn't surprised when his college application was deemed good enough to earn him an MBA rather than just the bachelor's degree he was applying for, but Colby didn't care about the whole ordeal in the first place—he's a cat.
It was Colby's owner, a deputy district attorney in Pennsylvania, who was more interested in his "son's" academic achievements. The DA applied for a $299 Bachelor's degree in business administration from Trinity Southern University. He claimed the feline had completed three courses in community college, worked as a manager at two retail stores, prepared food at a fast food restaurant, babysat and worked a paper route. While this may be an impressive experience for a college applicant, it certainly wasn't enough to qualify someone for an instant degree, let alone a master's degree in business.
When the supposed school award Colby the degree, along with a transcript that cost an additional $99 (the cat did earn an impressive 3.5 GPA), that was all the attorney general needed to file a lawsuit against the fraudulent school. Students weren't required to attend classes or take tests, despite statements on the school's website to the contrary ( a bachelor's degree took 115-120 hours of study, and masters and Ph.D. required an extra 36-48 hours of course credit).
The evidence (based on Colby's master's degree) was enough to ensure that the two owners of the "university" had to pay $135,000 in fees and fines, and they had to close down their scam business as well.
3

The dog that served a critical role in court thanks to her degree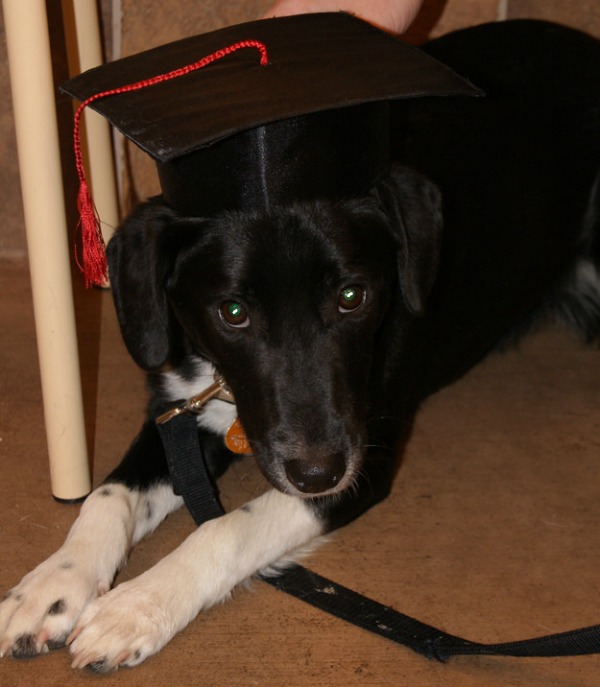 British Sky Broadcasting Group (BSkyB) was involved in a multi-million dollar lawsuit against Electronic Data Systems (EDS) after the latter drastically underrepresented the cost and time it would take to complete a project (going five times over the budget and finishing the project five years late).
One of the lead witnesses, Joe Galloway, developed the fraudulent timetable. When asked about his credentials, he told the court about his degree from Concordia College in the U.S. Virgin Islands and gave detailed evidence of his time attending school there.
A lawyer for BSkyB showed the college's website to the court. Concordia promised anyone could get a degree there if they only paid the fee. He then showed that his dog, Lulu, had obtained a degree from the school with higher grades than Galloway had. The witness lost all credibility and in turn, EDS ended up losing their case to BSkyB.
4

The dog with a calculus degree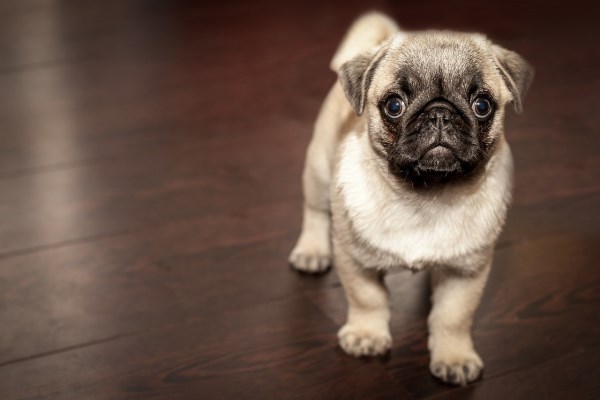 Calculus serves to find the most optimal path between two points and Professor Timothy Pennings argues that dogs actually have a innate understanding of the science. His proof? When he plays fetch with his corgi, Elvis, the dog is able to always find paths to the ball that are incredibly close to the same route calculus suggests. Even when Elvis has to combine swimming and running to get his ball, he will run as much as possible since he runs faster than he swims.
As a result of Pennings' findings, the dog has since earned an honorary doctorate degree from Hope College.
5

The cat that was almost accepted by a real community college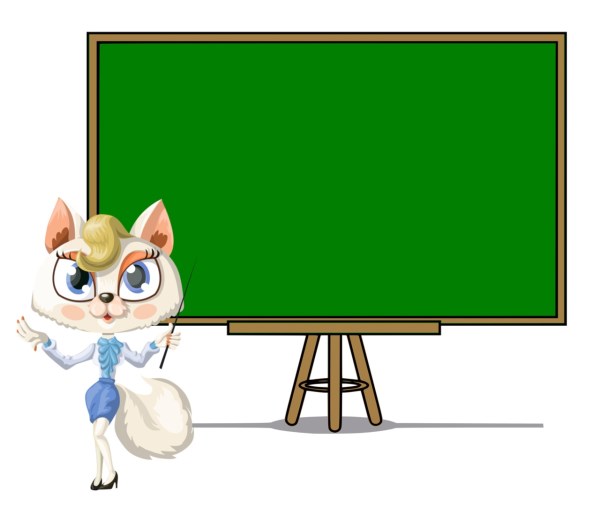 In 1973, a Florida cat named Kitty O'Malley gratuated high schoolafter her owners sent $25 to a diploma mill. She was then almost accepted to the very real Polk Community College, but the institution discovered her ruse and subsquently rejected her. It was probably for the best—Kitty (who actually went by the name Spanky) would most certainly be happier playing with a box in her living room than she would be in college, given that her name was pretty descriptive of who and what she was.
Kitty got her high school credentials after a writer from the Lakeland Ledger noticed an ad in the National Enquirer promising a "free, accredited high school diploma." Of course, the degree was neither accredited or free, but the "school" assured students potential employers and colleges would accept it, so Spanky was "enrolled."
6

The service dog that earned an honorary degree next to his master

Kirsch may not have been paying attention his studies when he attended classes at Johns Hopkins University, but he still attended enough classes to graduate. The service dog was there to help his master, Carlos Mora, who earned a master's degree in mental health counseling.
When Mora graduated, the school opted to give the dog an honorary degree since he did attend all of the required classes. Kirsch was even adorned with a graduation cap and gown during the ceremony.
7

The dog that really studied at Oklahoma University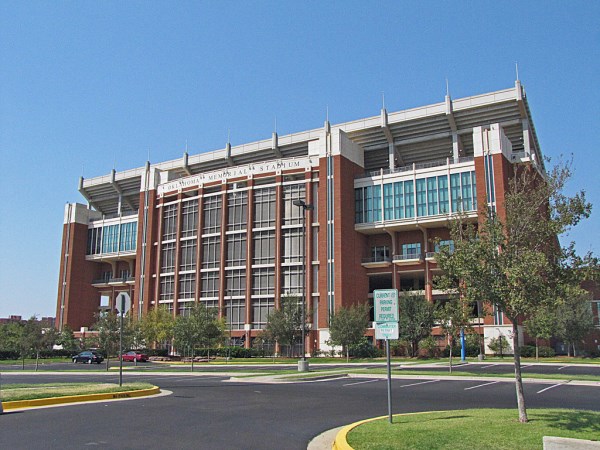 Sure, Samson the service dog may not be able to do math or read, but he still studied at Oklahoma University. In fact, that's where he prepared to become a professional service dog. After two years of working as a therapy dog, he received an honorary degree alongside 300 human graduates of the school. He even wore a cap and gown, shook hands with the administrators and accepted a paper diploma on stage.
8

The GetEducated.com mascot that proved diploma mills are scams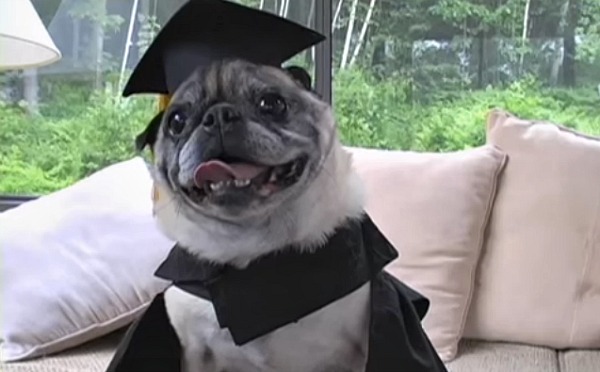 GetEducated.com mascot Chester Ludlow may look great in his cap and gown, but the pup's MBA doesn't count for much—it was issued by Rochville University, an unaccredited online diploma mill. The school claims it was accredited by the "Board of Online Universities Accreditation" and the "Universal Council for Online Education Accreditation," but neither of these agencies are certified as college accreditation facilities by the U.S. Department of Education or the Council of Higher Education Accreditation.
Chester's degree was essential in helping uncover the fraudulent online college. Using a dog to get a degree just made it that much more evident that the school was a scam, since getting an MBA and transcripts from a college in Dubai that required nothing more than $499 and a resume was enough evidence to provide it was a diploma mill. The company even put Chester on the "honor roll" for an extra $99. The fake school was shut down in 2012.
9

The cat with a G.E.D.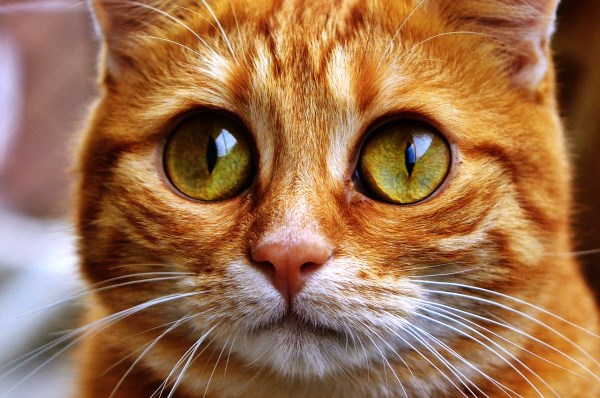 Oreo Collins is the only pet on this list who was actually asked to take a test to obtain her degree. Of course, since she doesn't speak English, her owner had to help her out. "I realized if you miss a question, it's going to come back and give you a hint that tells you exactly what the answer is," said her owner, Kevin Collins.
Oreo was also asked to write a life experience essay, which Kevin again helped with, including important details like the fact that "she always lands on her feet." In the end, Oreo got a G.E.D. with mostly A's on her transcript from Jefferson High School Online, an obvious diploma mill. "I did lie about one thing," Kevin said, "You have to be 18 to take the test and Oreo is only two, but that could be 18 in cat years. Who knows?"
Jefferson High may have tried to seem a little more legitimate than some of the other diploma mills out there, but no real school will give you answers or provide credit for life experience. It's one of the things that Kevin, who works for the Better Business Bureau, was looking for when he set out to expose the school. "Even a cat can get a high school diploma if they just go to the right places," he said, adding that anywhere a cat could get a diploma is somewhere a human should avoid.
10

The dog that tried to get hired in a hospital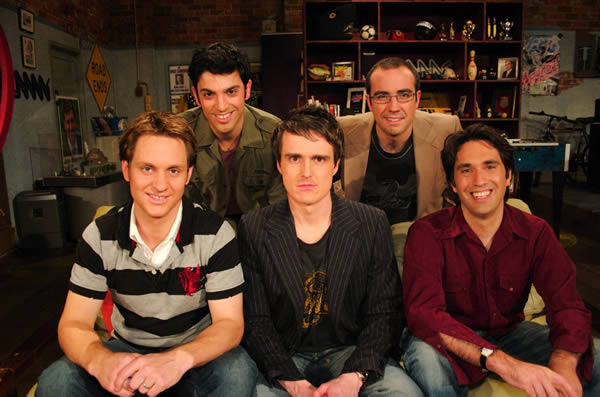 Australian comedy show The Chaser's War On Everything exposed diploma mills in the funniest possible way. The host got his dog, Sonny, a degree in medicine from the fraudulent Ashwood University using the canine's real life experience—eating out of hospital trash bins and sniffing other dog's butts. After Sonny's degree arrived, the pair then went to a real hospital and tried to help "Dr. Sonny" get a job there. Needless to say, the pup's employment prospects don't look good.