1

Eat Valentine's Day sliders at White Castle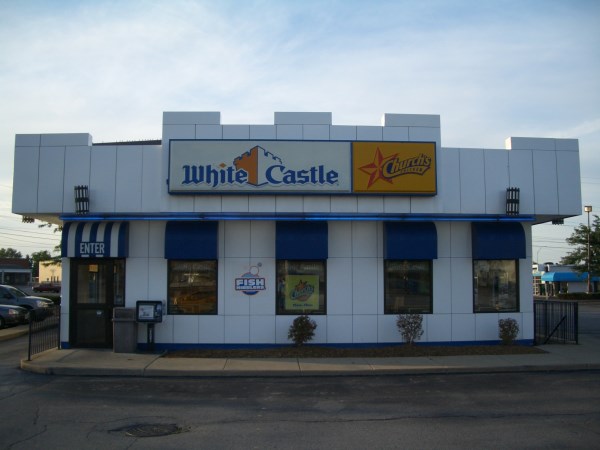 Fast food icon White Castle has been offering Valentine's Day table-service since 1991. For the celebration's 25th anniversary, the restaurant's iconic sliders will be featured — as will "Shrimp Nibblers, Strawberry and Cream Waffles and other noteworthy menu items," according to a company press release.
Guests will have a choice of four different shared Valentine's Day meals, with choices like Sriracha or classic sliders, as well as strawberry and cream waffles with heart-shaped sprinkles ($9.95 each). And yes, reservations are required!
2

The scary attraction that can make or break a romance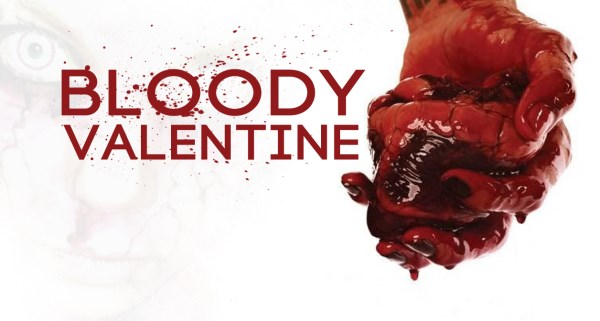 If you find yourself in Nowata, Oklahoma this Valentine's Day, The Asylum, a haunted attraction that was open only during Halloween season, has been tweaked for a limited-run "Sweetheart's Slaughter" engagement in February.
"Sweetheart's Slaughter" is billed as a terrifying test of true love for those who claim till death do us part and according to promoters, experience may lead to unplanned cuddling when scared dates cling to protectors. But don't blame The Asylum for break-ups.
Scheduled dates are Feb. 12-13, 19-20 and 26-27 from 7-11 p.m. Tickets are limited to 150 each day, and people are encouraged to purchase tickets in advance at okasylum.com. Couples' tickets are $30 in advance and $40 at the attraction.
3

Learn the ways of love between species at the Detroit Zoo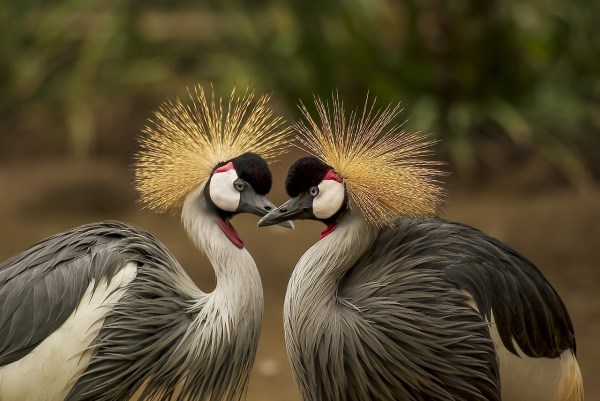 Birds do it, bees do it, even the animals at the Detroit Zoo do it. This Valentine's Day, couples and singles can partake in an adult-themed "Love Gone Wild" celebration at the zoo.
Singles and sweethearts 21 and older will learn lessons about animal love, stroll the grounds with hors d'oeuvres, drinks, and even receive a commemorative gift.
Detroit Zoological Society Chief Life Sciences Officer Scott Carter explains, "Whether it's in prolonged public bouts of coitus or brief clandestine assignations, sex among the animals happens at the zoo. We're usually involved in planning or facilitating it, and we're always watching for it, but we don't often talk about it. One night each year, we not only talk about it, we name names and show pictures."
4

Starbucks caters to your Valentine's Day sweet tooth
Solo for Valentine's Day? Starbucks has you covered — in chocolate —  with three new limited drinks through February 14 — the Molten Chocolate Latte, the Molten Chocolate Frappuccino and the Molten Hot Chocolate.
The latte features melted chocolate chips with espresso, steamed milk, and bittersweet mocha sauce topped with a mocha and espresso-infused whipped cream and espresso mocha drizzle.
The Frap consists of coffee with mocha sauce and chocolate chips blended with milk and ice. It can also be topped with espresso-infused whipped cream and espresso mocha drizzle.
Finally, the hot chocolate is described as bittersweet mocha sauce and chocolate chips that are melted into steamed milk. It also features mocha and espresso-infused whipped cream and espresso mocha drizzle.
5

"Netflix & chill" at this London hotel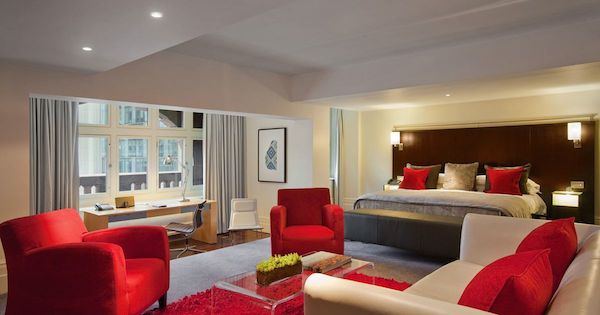 "Netflix and chill" is a euphemism for an evening of staying indoors and having sex. To tie in with Valentine's Day, the swanky Andaz London Liverpool Street hotel is offering its "Bed, Flicks and Chill" package combining movies, booze and gourmet popcorn, so that couples can enjoy binge-watching their favorites — and maybe more — in luxury. The offer also includes a chilled bottle of prosecco and a full English breakfast.
Prices for the package start at £189 and will be available all weekend from February 12 to 14.
6

Valentine's Day underwear delivered right to your door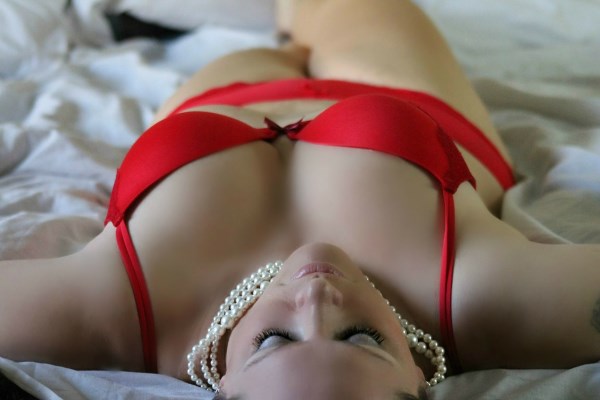 In Manhattan, from February 12 through Valentine's Day, UberRUSH will deliver lingerie straight to your door. Uber partnered with lingerie company Naja, who is offering two different bra and panty combinations in the promotion — one is in "rose" and one in black.
If you're not a Manhattan resident, Naja has you — uh, covered. They are also offering free shipping on orders over $50 from their website.
7

Celebrate "Anti-Valentine's Day" by getting married at the Denver Library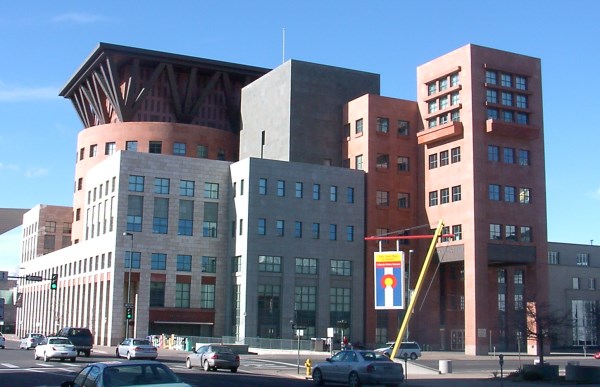 On February 13, the Denver Public Library is seeking five engaged couples to marry in a public ceremony on its grounds.
The library will supply a decorated room, cake, hors d'oeuvres, a gift for each couple and, of course, the ceremony — all for free. The event is set for 1 p.m. Saturday at the Denver Central Library at 14th & Broadway. Denver's Burlesque Queen, Vivienne Vavoom, will officiate.
"We've been throwing outrageous parties in mock disdain of Valentine's Day for years," says library spokesperson Chris Loffelmacher. "This year, we're turning it up a notch and giving a nod to those couples who are, in fact, ready to tie the knot on Valentine's Day. This is a great opportunity for a fun, cost-effective wedding in one of Denver's most iconic buildings."
8

Share a magical dinner at Hogwarts' Great Hall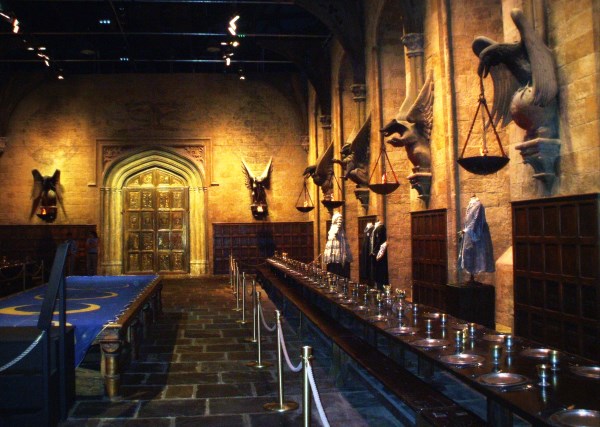 Harry Potter fans and hopeless romantics rejoice! Warner Bros. Studios Tour London is hosting "Valentine's Dinner in the Great Hall" on Saturday, February 13 and Sunday, February 14.
The"bewitching banquet" will begin with canapés and drinks (count Love Potion cocktails among them). Attendees will then head to the Great Hall set with individual tables for two for a three-course meal. Afterward, there will be after-hours access to the Studio Tour, and each attendee will even receive a wand by night's end. Price is about $715 per couple.
9

Woo your Valentine with waffles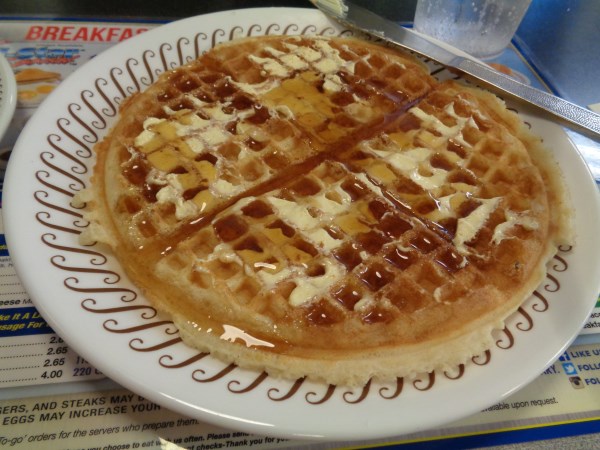 If sharing White Castle sliders is not your speed, but a steaming plate of waffles smothered in butter, chocolate chips, and syrup sounds like an ideal date, then head to the closest Waffle House.
For the ninth year in a row, Waffle House will be offering up special Valentine's Day dinners at nearly 150 select locations across the south and midwest US. In addition to the special menu item (T-bone steak), the restaurants will jazz things up with white tablecloths, candlelight, and maybe even some live entertainment at certain locations. As with White Castle, reservations are required.