1

Katie Higgins (Zumba Teacher)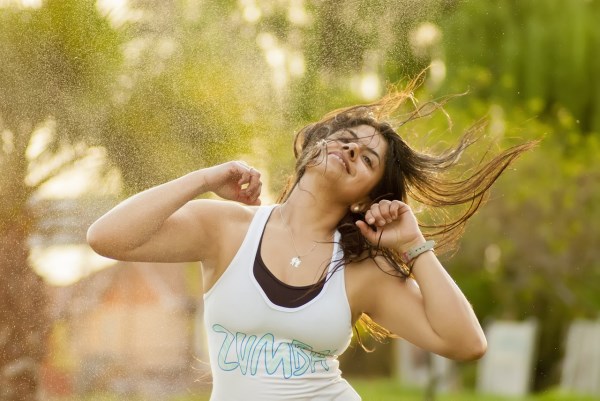 On Christmas Eve 1990, in Yorkshire, England, Mary Higgins was told her unborn baby was going to have Down syndrome. Her doctor advised a termination. She said no, and five months later a little girl, Katie, was born.
Katie Higgins is now 23. Despite her difficulties, she became a Zumba® instructor. When Katie's brother died of cancer, she and her mother started taking classes to fight depression. Their instructor, Amanda Laycock, saw something special in Katie and starting giving her special classes on her own. "I just watched with amazement," Mary remembers. "From then on, there was just no holding Katie back."
In summer 2012, Katie passed her exams. Today, she teaches classes at Halifax College and Elim church in Sowerby Bridge.
Katie is not the only Zumba teacher who happens to have down syndrome. Take a look at this amazing video from another teacher:

2

Zhou Zhou (Conductor)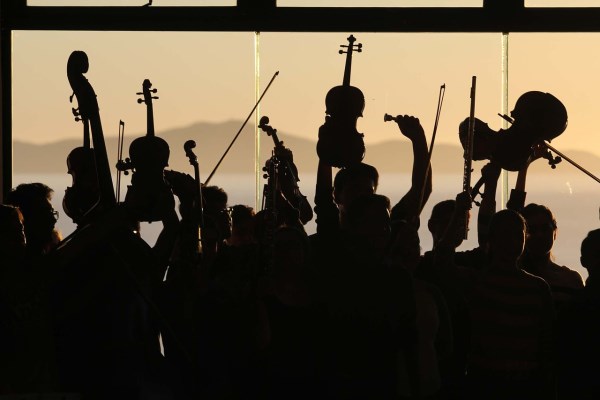 Zhou Zhou has an extraordinary talent — he is the only conductor in the world who does not read music, yet can memorize the melodies of all the sections in a piece soon after he hears it.
He was born with Down syndrome on 1979 in Wuhan, Hubei province. His IQ is just 30% that of a normal person. He does not know his age or recognize currency, yet he knows all the parts of the instruments in a symphony.
As a boy, Zhou Zhou went to rehearsals with his father, a cellist with the Wuhan Symphony Orchestra. He was always quiet in the rehearsal hall, listening to the music. When the orchestra rested, he would take the stage and practice conducting.
One day, a documentarian noticed Zhou Zhou miming the conductor's movements, as he directed a rehearsal of Bizet's overture from Carmen. His assistant jokingly asked Zhou Zhou if he would like to conduct the piece, and the boy picked up the baton. The orchestra went along with it— a stunned silence followed his performance, and the rest is history.
3

Ayelén Barreiro (Dancer)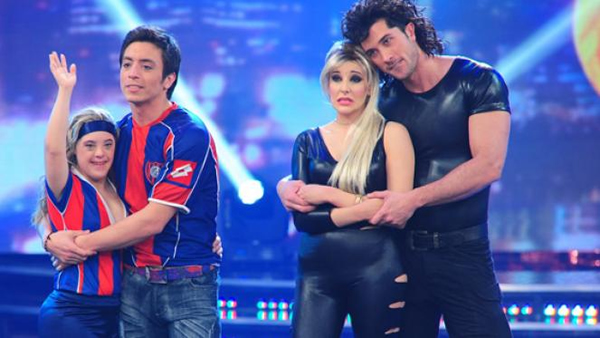 Ayelén Barreiro is a young Argentinian woman with down syndrome. She's engaged to Facu, a handsome and outgoing young man who also has down syndrome. In 2012, Ayelén was chosen to star in an Argentine reality shows, Bailando por Un Sueño (the equivalent to America's Dancing With The Stars). For the first time in the history of Latin America, a person with down syndrome competed in a televised dance contest. Ayelén didn't win, but she demonstrated her tenacity and great technique on the dance floor, and she earned legions of fans.
4

Noelia Garella (Kindergarten Teacher)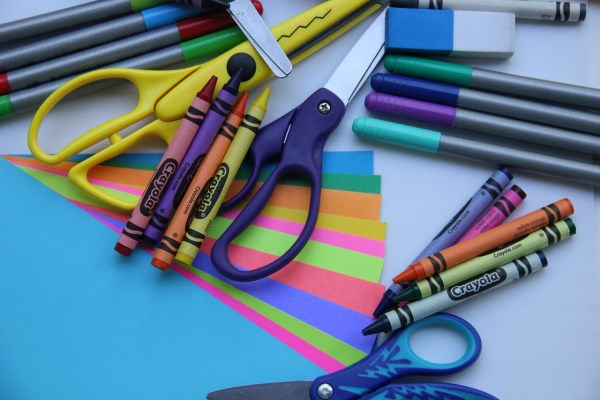 Noelia Garella is the first kindergarten teacher with Down syndrome in Argentina. She graduated from teaching preschool in 2007 and now works at a daycare center in the city of Cordoba.
Noelia is 29 years old and holds a Bachelor of Economics and Management Organizations with a concentration in tourism, hospitality, and transportation. She says that "there is no prejudice towards me. When I started working, both parents and kids were happy. We give the kids milk, lunch, and snacks; we have a great time at school."
5

Tim Harris (Restaurant Owner)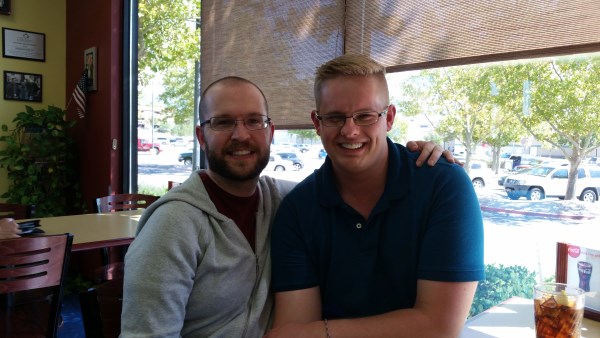 He's an inspiration to thousands. Tim Harris, 28, is the only restaurant owner in the US with Down syndrome.
Back in 2010, Tim's dream of opening up a restaurant came true and with the help of his parents, who were able to help him create Tim's Place, located in Albuquerque, New Mexico.
Harris calls his restaurant the "world's friendliest" — it is known for its breakfast, lunch and hugs. Harris has embraced some very famous people like American Idol winner, Jordin Sparks, and the iconic Stevie Wonder. He's even given President Obama a big hug at the White House.
In 2016, Harris announced he is closing his restaurant to be near girlfriend Tiffani Johnson, who also has the genetic condition.
6

Pablo Pineda (Actor)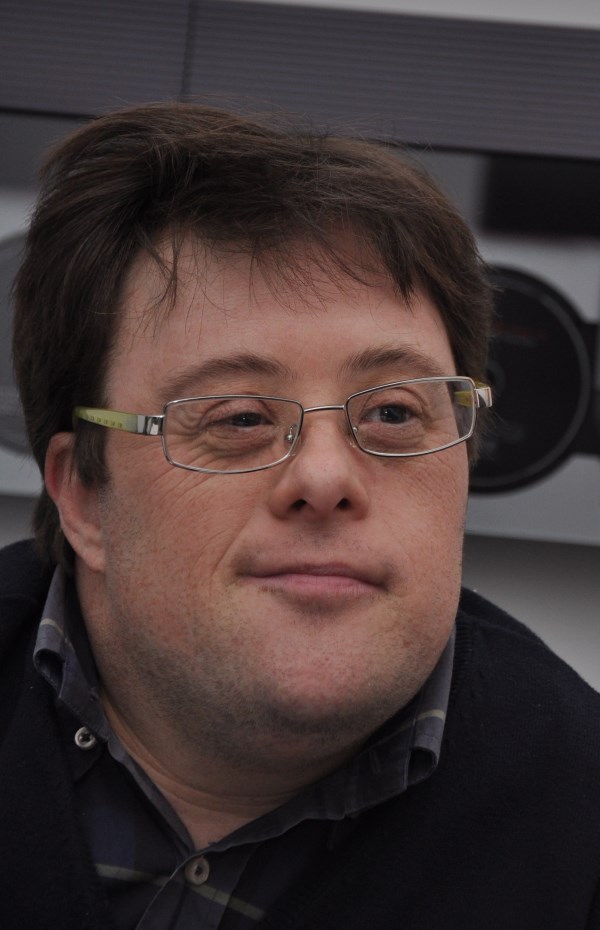 Pablo Pineda is a Spanish actor who received the Silver Shell award at the 2009 San Sebastián International Film Festival for his performance in the film Yo Tambien. In the movie, he plays the role of a university graduate with Down syndrome, which is quite similar to his real life.
Pineda lives in Málaga and holds a Diploma in Teaching and a BA in Educational Psychology. He was the first student with Down syndrome in Europe to obtain a university degree. In the future, he wants to make his career in teaching, instead of acting.
Pineda currently works with the Adecco Foundation in Spain, giving presentations at conferences on the labor integration plan that the foundation is carrying out with him.
7

Angela Bachiller (Councilwoman)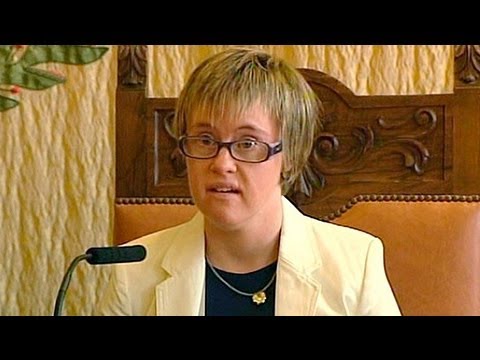 Parents of children with Down syndrome are celebrating the appointment of Angela Bachiller as the first person with Down syndrome in Spain to hold public office and pursue a political career.
Thirty-year-old Bachiller took her seat on the city council of Valladolid in 2013. Her appointment has been hailed by organizations that support people with Down syndrome as a significant step towards the "normalization" of people with this genetic condition. It's one of several, positive steps forward that people with intellectual disabilities have made in the last few years.
8

Madison Tevlin (Singer)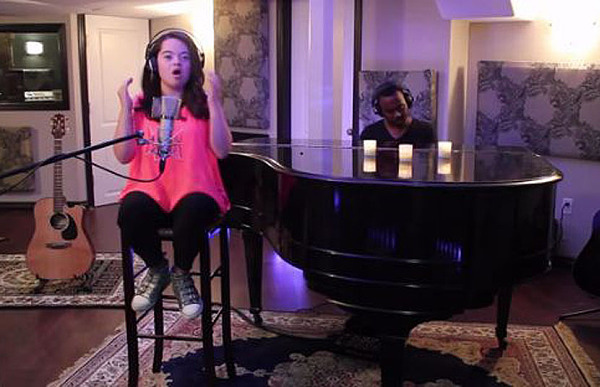 Canadian teenager Madison Tevlin, 13, is challenging perceptions about people with Down syndrome. The teen, who loves to sing, has become a YouTube sensation with more than 6 million views of her cover of John Legend's "All of Me."
The video features captions about the obstacles people with Down syndrome face, including a harder time projecting their voice.
9

Madeline Stuart (Fashion Model)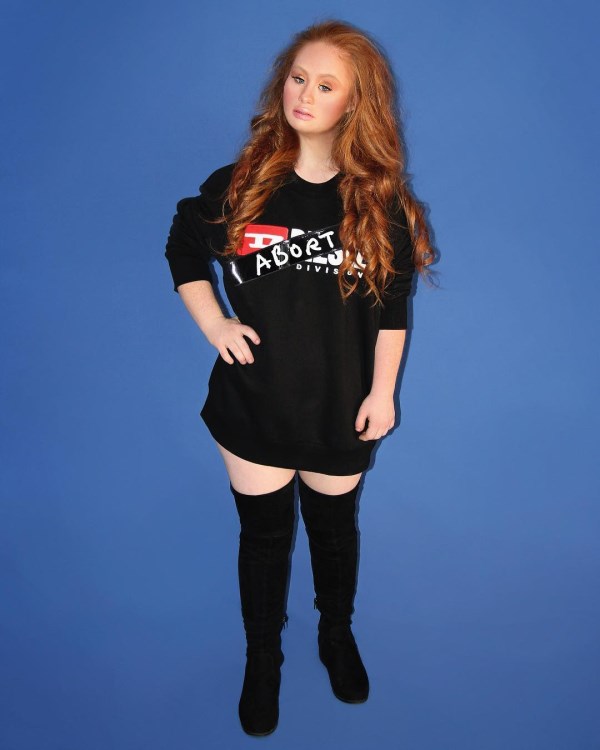 Eighteen-year-old Madeline Stuart will no doubt go down in history as a trailblazer. This sweet, energetic, young woman has brought the conversation of inclusion and looking beyond people's disabilities to an entirely new level.
After losing 44 pounds, she embarked on a lifelong dream—modeling.
Stuart became the second model with Down syndrome to walk the runway at New York Fashion Week in September 2015. Afterward, she traveled to Rochester, NY to appear in the EverMaya Fashion Show at the Midtown Athletic Club. Stuart is the face of EverMaya, a socially conscious fashion company whose products are handmade in Guatemala.