1

The model with Down syndrome
Eighteen-year-old Madeline Stuart will no doubt go down in history as a trailblazer. This sweet, energetic young woman has brought the conversation of inclusion and looking beyond people's disabilities to an entirely new level. After recently losing 44 pounds, she embarked on a lifelong dream—modeling.
Stuart became the second model with Down syndrome to walk the runway at New York Fashion Week in September 2015. Afterward, she traveled to Rochester, NY to appear in the EverMaya Fashion Show at the Midtown Athletic Club. Stuart is the face of EverMaya, a socially conscious fashion and home collection company whose products are handmade in Guatemala.
2

The model with no hair or teeth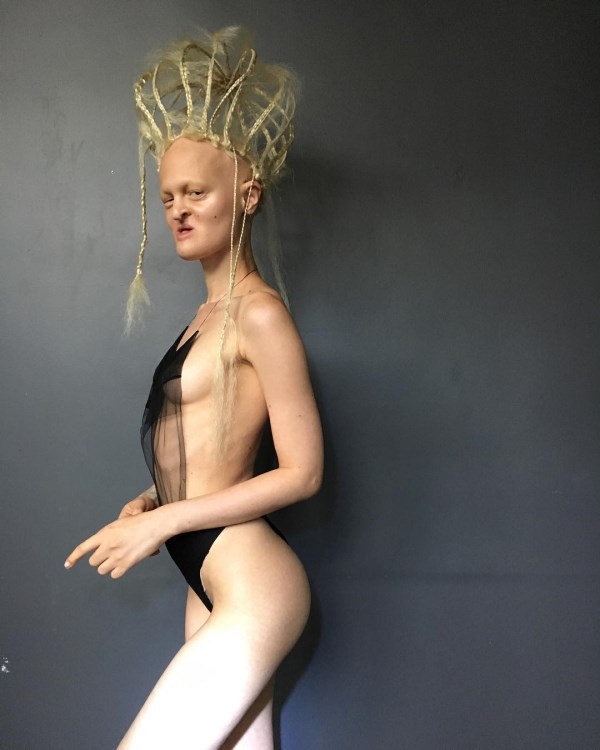 Melanie Gaydos suffers from a rare genetic condition that causes growth abnormalities, but this hasn't stopped her successful modeling career.
Gaydos was born with ectodermal dysplasia, a disorder that affects the growth of teeth, pores, cartilage, nails and even small bones. She is bald and doesn't have any adult teeth. Melanie also has a bilateral cleft palette and alopecia, which inhibits her natural hair growth. Her modeling career began shortly after she moved to New York City and responded to a Craigslist ad looking for "unique people" for fashion photographers to shoot.
A boyfriend persuaded her to start modeling "just for fun." She did it, despite hating having her picture taken. Melanie was then chosen to appear in a video for the German metal band Rammstein.
Initial responses to her pictures ranged from surprise and shock. "It was both positive and negative. Mostly people were speechless," she said.
Her success in the modeling world heralds a change within the industry, but Gaydos warned that while the field is becoming more inclusive, it is still a slow process. "There are simply not enough 'different' people fighting to be in whatever spot or position." However, her career has had an overwhelmingly positive impact on her self-confidence.
3

The model with vitiligo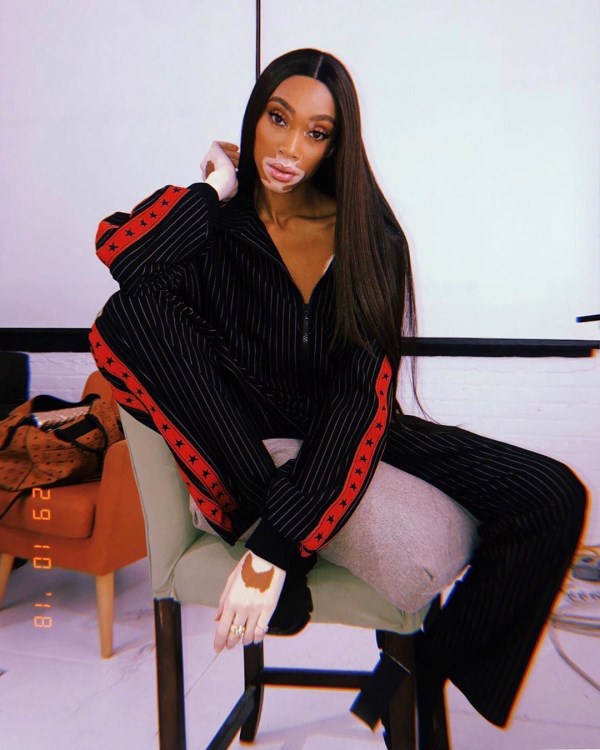 19-year-old Canadian model Winnie Harlow (real name Chantelle Young-Brown) is the star of two major spring/summer fashion campaigns.
A sufferer of vitiligo, a skin pigment disorder, Winnie is changing the fashion industry one campaign at a time. In 2015, she was unveiled as the face of Spanish brand Desigual's spring/summer campaign entitled "Say Something Nice" and has been confirmed as their official brand ambassador. She also stars in Diesel's SS15 ads, which aim to promote "tolerance, equality, and unconditional love."
Diagnosed with vitiligo around the age of four, she was bullied and called "zebra" and "cow" because of the white patches on her face and body. She's since become a spokesperson for vitiligo—the same condition that is believed to have affected Michael Jackson—and has over 430,000 followers on Instagram.
4

The first male albino model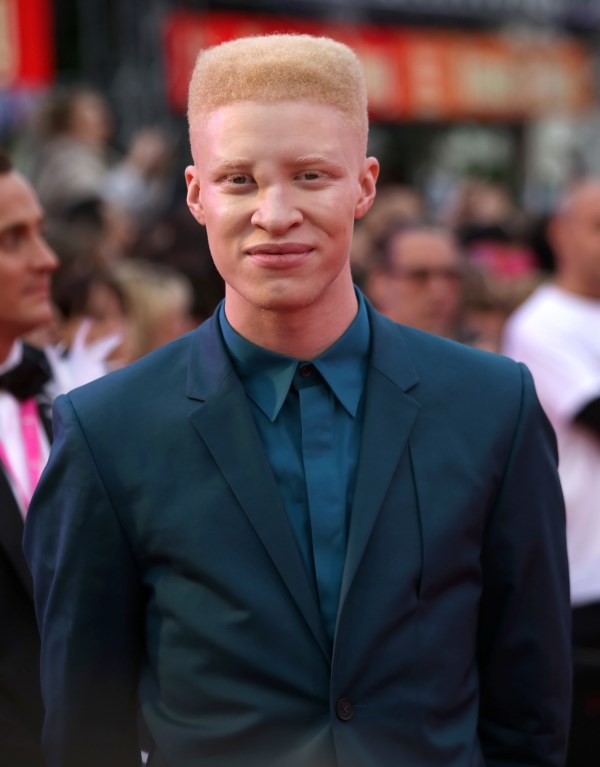 Shaun Ross, born and raised in the Bronx, is a professional fashion model, actor and dancer best known for being the first male albino model. After training at the Alvin Ailey School for five years, Ross was discovered on YouTube and crossed over to the fashion industry in 2008 at just 16 years old.
He has been featured in photo-editorial campaigns in fashion publications including British GQ, Italian Vogue, i-D Magazine, Paper Magazine and Another Man. He has modeled for Alexander McQueen and Givenchy, and recently became the face of Ford Vehicles. The company's slogan? "Be Unique."
5

The 59-year-old grandmother and model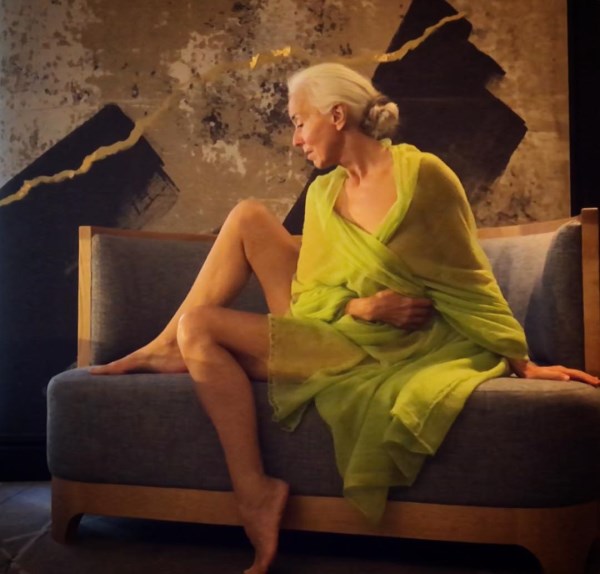 Most women aren't considering starting a career in modeling by their late 20s, let alone at 59. Grandmother Yasmina Rossi is not only a fashion model, but she's successful too. She's worked with numerous international brands like Marks & Spencer, Hermes and Macy's.
Rossi was born in France in 1955 and raised on the island of Corsica. Everyone wants to know how she's maintained her relatively youthful looks and good health. She claims her only secret is eating organic, which she says she started doing "long before it became trendy."
In addition to her successful modeling career, Rossi is also a photographer and an advanced ceramist.
6

The first plus sized model signed to a mainstream agency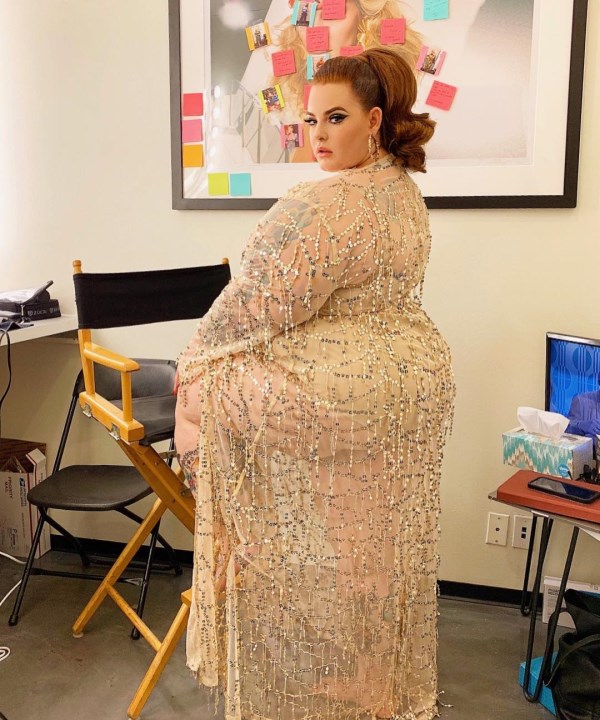 Tess Holliday—formerly Tess Munster—was always told she was too overweight and short to be a model. Now, she's a jet-setting star who's been featured in Vogue Italia, modeled for dozens of fashion designers, and in 2015 became the largest plus-size model signed to a mainstream agency.
Both MiLK Model Management and Holliday announced their deal via Instagram. Holliday was added to the agency's plus-size division, Curves. In a blog post following the announcement, Plus Model Magazine declared Tess to be the first model of her size and her height to be signed to the agency.
7

The 79-year-old male model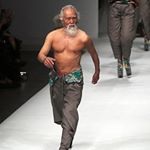 Wang Deshun isn't like other runway models. Aside from the gray hair and beard, he doesn't look 79 at all. During 2015's China Fashion Week, he strode down the runway in Beijing, impressing the crowds with his youthful physique. He wore selections from designer Sheguang Hu's autumn and winter line.
8

The model who is a competitive eater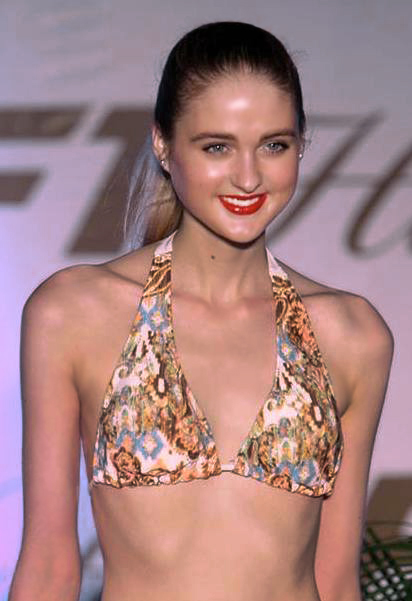 You know how they say that models starve themselves to stay thin? That's not the case for a former Miss Earth New Zealand, Nela Zisser.
This 23-year-old beauty has a YouTube channel where she specializes in competitive food challenges, such as eating a five-foot-long sub in just over nine minutes and a one-kilo burrito in under two minutes.
Her latest video has left the internet baffled. She wolfed down 20 McDonald's cheeseburgers in just 16 minutes and put Man vs. Food star Adam Richman to shame.
Nela now travels the country entering competitive eating contests.
9

The model with a missing forearm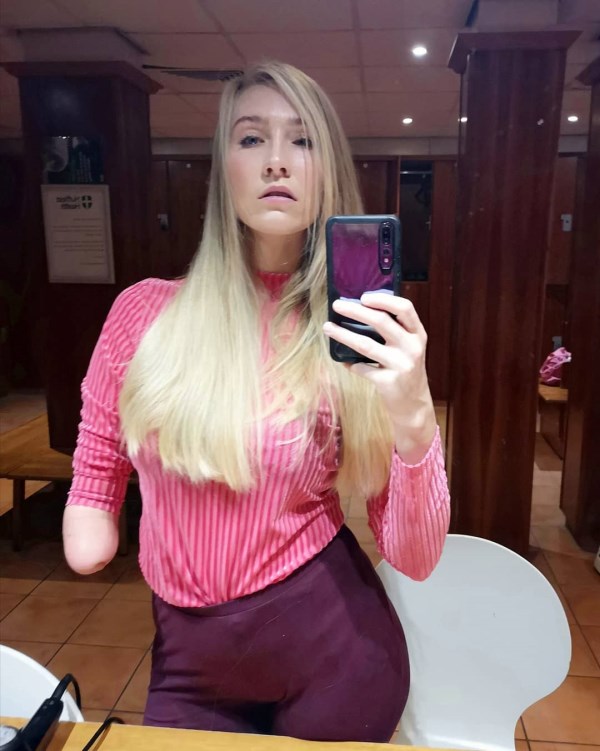 Kelly Knox is the UK's leading disabled model. She challenges the beauty ideal and is an advocate for diversity in the fashion industry.
Kelly was born without a left forearm and since the age of seven has refused to wear a prosthetic. In 2008, Knox won Britain's Missing Top Model. She was one of eight physically challenged women contestants. She has since modeled in shows for London Fashion Week and walked in the "Trends for 2013 Fashion Show'" for Procter & Gamble Beauty "Vision House" in Beijing. She's also been featured in advertising campaigns all over the world. In 2014, Knox was listed in the Power 100 as one of Britain's most inspiring and influential disabled people.