1

The daredevil duo who snowboarded through New York City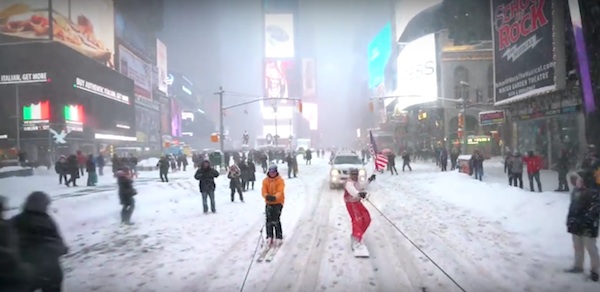 In January 2016, two thrillseekers defied New York City's travel ban as a record-setting snowstorm blanketed the Big Apple. Vlogger and filmmaker Casey Neistat uploaded a video showing him and a pal being pulled by a Jeep through Times Square and other parts of the city during the first major snowstorm of the season. The duo garnered attention from residents and police alike, who initially pulled them over but let them go after saying, "We're just going to act like we're talking to you."
Really, how cool is it to be able to board through Times Square?

2

The baby boom resulting from Winter Storm Jonas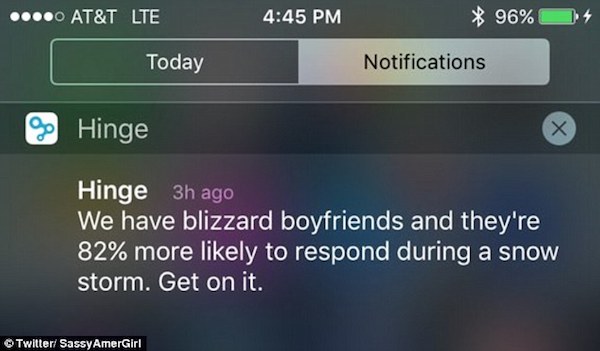 Will Jonas result in a baby boom in 9 months? Only time will tell. However, if the past is anything to go by, there will be a lot of bleary-eyed parents come September 2016.
A 2008 study found that in areas that experienced "low-level, low-severity storm advisories," there was a spike in births nine months later, and after Superstorm Sandy trapped hundreds in their homes for days in 2012, hospital officials anticipated a 10 to 30 percent increase in midsummer births compared to the year before.
Last year, the dating app Hinge reported a 47% hike in activity amid the worst of Storm Juno. Users logged in an average of five times a day, up from three, and the app saw a 96% increase in two-way conversations and a 56% increase in phone number exchanges.
During Jonas, some changed their online profiles in hopes of finding like-minded individuals who wanted help staying warm. "Not looking for a Jonas cuddle buddy,"read one user's profile. "But not not looking for a Jonas cuddle buddy."
3

The couple who used Jonas as their wedding photo backdrop
Felicia Sam and her fiancée, David Nartey, were aware that Jonas was expected to bear down on Baltimore and Washington D.C. They threw caution to the wind and drove to Greenbelt, Maryland for their perfect blizzard engagement photo destination.
Photographer Dotun Ayodeji rose to the occasion and captured the beautiful shots of the fearless lovebirds like the one you see above.
The couple already had a bit of a daredevil mentality — David proposed to Sam in October 2015, right before Hurricane Joaquin.
4

The street sign that was changed during Jonas in tribute to David Bowie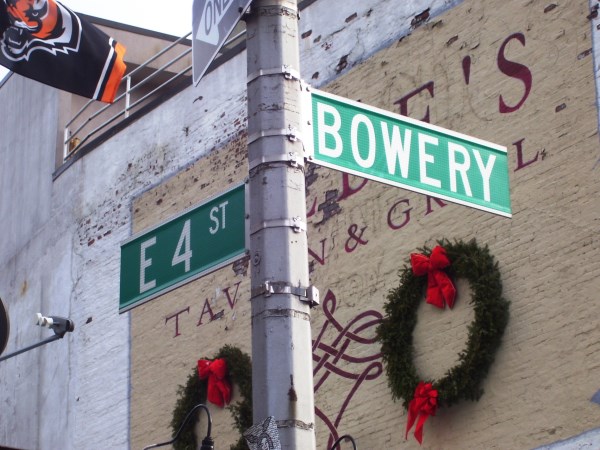 A highly-visible homage to David Bowie (this didn't make Oddee's list of tributes last week because it hadn't happened yet) near the Bowery graffiti wall was erected during Winter Storm Jonas.
An anonymous "Lower East Side guy" and some friends relied on the quiet of the crippling blizzard for installation and artist-photographer Adrian Wilson caught the aftermath. The description of the graffiti? "Under Pressure with some Young Americans and a crazy English street artist for Star Man, David Bowery."
5

The man who dressed as a dinosaur to shovel snow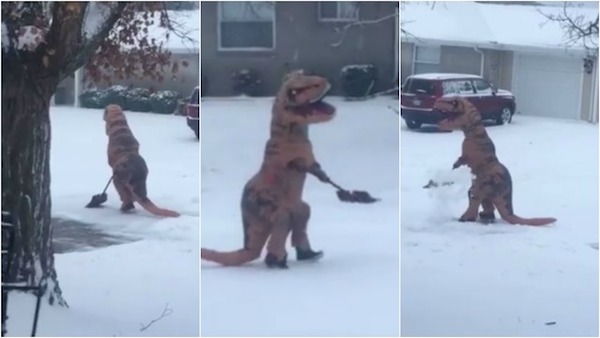 Ever seen a T-Rex shovel snow before? Well, you're about to. Laurens, South Carolina resident Amy Saxon White shared a video of her husband, Cliff, shoveling snow while wearing a dinosaur costume during Winter Storm Jonas. The video has since gone viral with more than 3.2 million views.

6

The man in a panda costume who challenged a real panda to a snow battle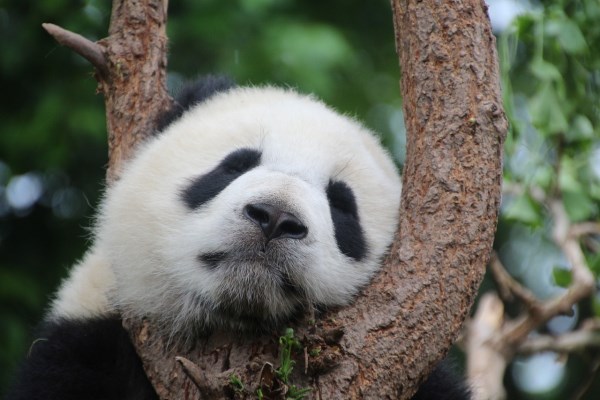 During Winter Storm Jonas, Jeffrey Perez challenged an actual giant panda bear, Tian Tian, to a "snow battle." After the Smithsonian National Zoo had posted a video of Tian Tian happily romping in the snow, the father from Millersville, Maryland decided to don the panda suit he has owned for about six years. He shot a video declaring the challenge and even rolled around in the snow mocking the real bear's moves. Watch below:


7

The New Yorker who put an igloo on Airbnb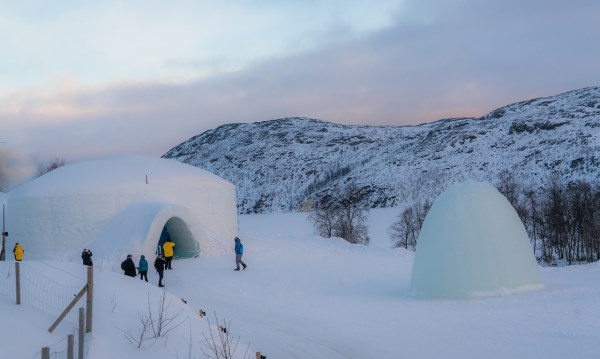 One enterprising Brooklynite took a different approach to the adverse weather — he built his own igloo and then advertised the ice hut on Airbnb for a price tag of $200 a night.
The Boutique Winter Igloo for two offered an "experience of a lifetime" in the "chic" bungalow for you and a loved one. "Dripping with ingenuity and the alt-lifestyle aura lays the Snowpocalypse of 2016?s most desirable getaway," said the ad. "Hand-crafted, and built using only natural elements — we're offering the experience of a lifetime in this chic dome-style bungalow for you and your bae."
As the structure did not meet Airbnb's requirements, it was quickly removed from the site.
8

The neighbors who helped move an ambulance carrying a pregnant woman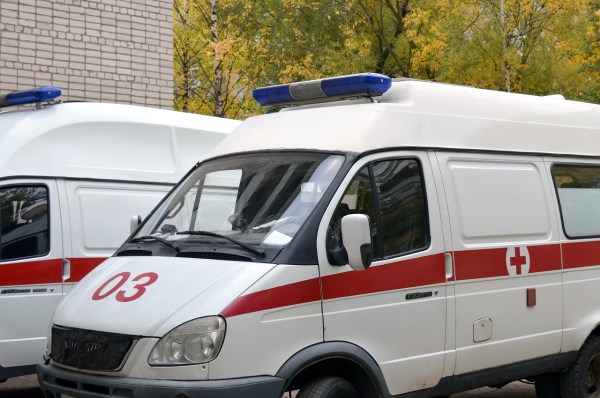 An ambulance carrying a pregnant woman got stuck on a Queens street during Jonas — one of the dozens of FDNY ambulances that sources said had trouble navigating the massive snowfall.
Albana Tushe, the soon-to-be mom inside, had to wait for a second ambulance after her water broke, as several neighbors tried pushing the vehicle out of the snow. She ultimately got to Wyckoff Heights Medical Center, where hospital officials said she delivered a baby girl.
9

The thrillseekers who went snow diving during Jonas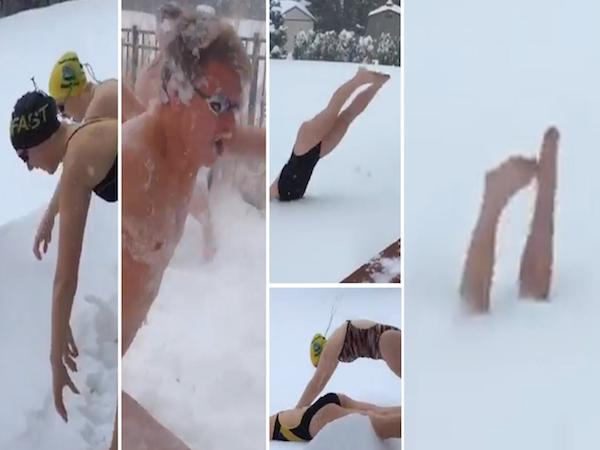 Crazy, brave or stupid? As far as we're concerned, a bit of all three. Welcome to the world of snow diving, a pursuit in which all you need is swimming gear, thick skin — and not a care in the world when it comes to getting REALLY cold.
Watch several snow divers do their bone-chilling stuff below:
10

The Star Wars-themed snowball fight that took place in Washington D.C.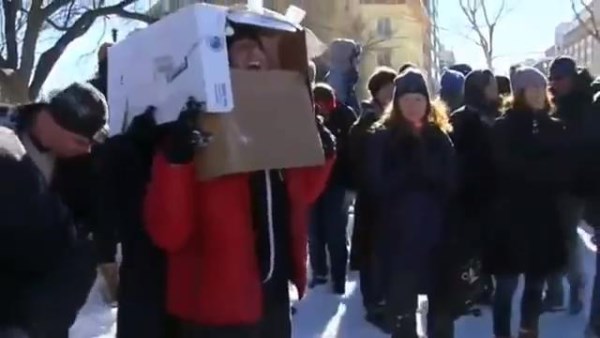 After two days of a snowstorm that pummeled the east coast, over 200 people gathered in Washington D.C.'s Dupont Circle to let off some steam in a giant snowball fight. The event was Star Wars-themed, but a few participants dressed as different comic book and movie characters.