1

The boyfriend who spent FOUR YEARS traveling to 26 countries to film an amazing lip-syncing clip to propose to his girlfriend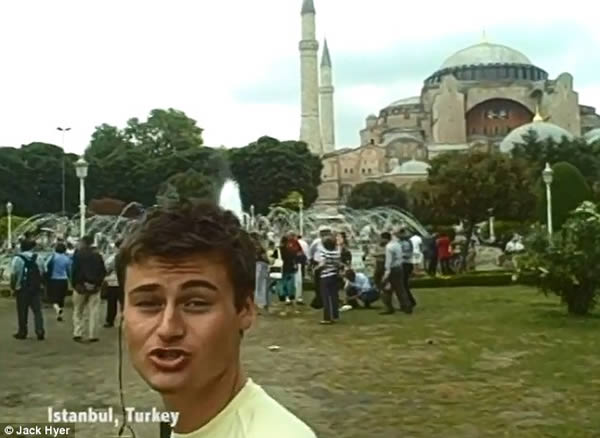 In 2014, a university graduate proposed to his girlfriend with an epic video that took four years to film and features him lip-syncing in 26 different countries.
Whitefish, Montana resident Jack Hyer went on his first date with fellow University of Montana student Rebecca Strellnauer on September 30, 2010, and vowed that one day he would marry her. Jack, 22, knew he would be embarking on a lot of traveling over the next four years as part of his studies, so he vowed to record something special in each country in preparation for the big day when he would propose to his beloved.
The love-struck student, who studied Management Information Systems and International Business, hit upon the ingenious idea of lip-syncing to "I'm Gonna Be (500 Miles)" by Scottish band The Proclaimers. The 1980s song tells a story of romantic devotion despite being separated by great distance, something Jack felt reflected his feelings for Rebecca. Over the next four years, Jack's travels took him all over the world, but while, in each country, he made sure to have a friend record him lip-syncing along to at least part of the song so he could eventually edit it all together.
After their graduation, Jack finally popped the question and Rebeca said yes. (I wonder if — at the 2-3 year mark — he changed his mind but decided to propose anyway not to lose so much work?)
2

The guy who spent 5 months proposing to his girlfriend with selfies… and she never caught on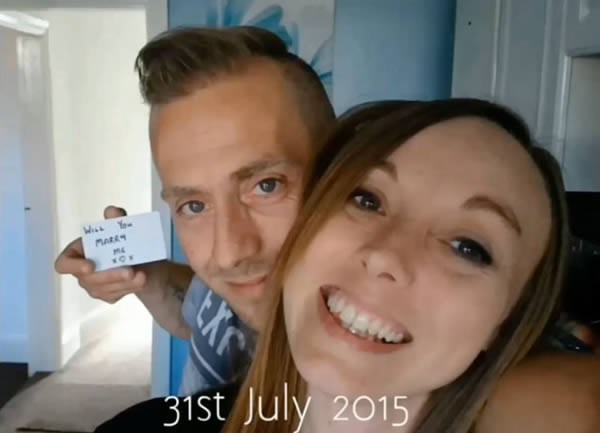 It took five months for Ray Smith to finish proposing to his girlfriend because it consisted of him taking 148 pictures in which he popped the question. Smith's fiancée Claire Bramley somehow never realized that her partner had spent months taking photos of the two of them while displaying a card that read "Will you marry me?" Finally, on Christmas Day, Smith asked Bramley to her face. This time, she figured out what was happening and said yes.
3

The marriage proposal that took more than 4,000 miles to spell out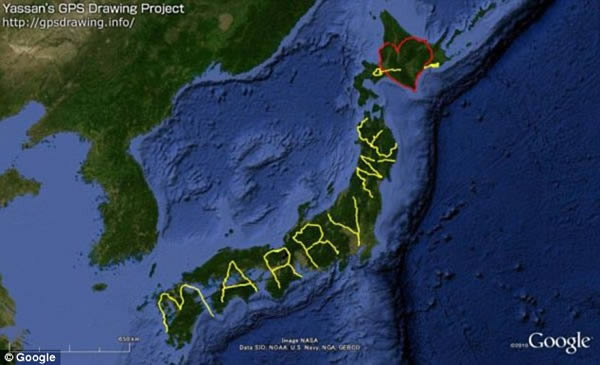 For one man, getting down on one knee just wouldn't do it. Instead, the proposal he made to his girlfriend was so that it was visible from outer space.
Japanese artist Yasushi Takahashi — a.k.a. Yassan — quit his job and spent the next six months trekking through Japan, covering more than 4,349 miles in the process, mostly on foot, but sometimes by car, ferry or bicycle. GPS technology tracked Yassan's every movement and directed his journey from Hokkaido Island to Hyodo Cliff on Kyushu Island where the trip ended.
At the end of Yassan's trek, the GPS records of his travels around Japan spelled out the phrase "Marry Me" — with an arrow through a heart sign added for good measure. Each point he crossed during his travel was carefully planned beforehand so that the GPS tracking would spell out the phrase clearly.
Yassan's work has officially been recognized as the world's largest marriage proposal, and also holds the Guinness World Record for the biggest GPS drawing, covering 4,349 miles.
4

The man who wrote a 113-page proposal and published it as a paperback book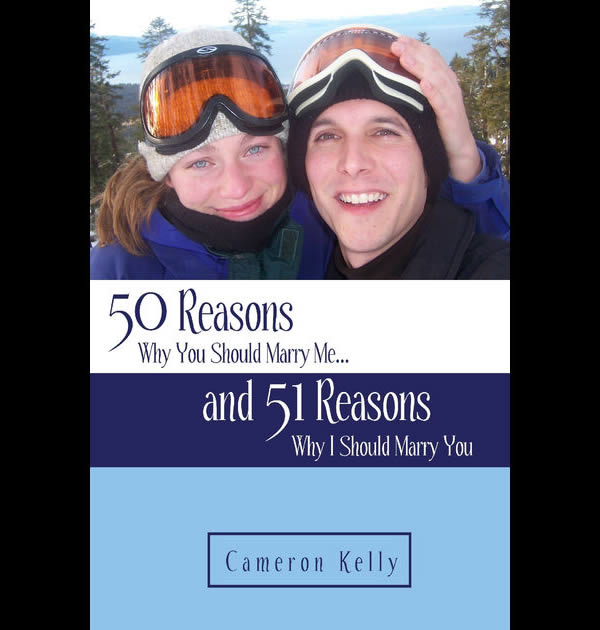 A man who asked his girlfriend to marry him by writing an 113-page proposal and publishing it as a paperback book has received a one-word answer: "Yes." Cameron Kelly delivered the unique proposal as a Valentine's gift to Angie Kreimer, along with breakfast-in-bed in 2006, at their home in Hillsborough, North Carolina.
Rather than simply kneeling, Kelly presented his beloved with a book, titled 50 Reasons Why You Should Marry Me ... And 51 Reasons Why I Should Marry You. Reasons that Kelly, 27, felt Kreimer, 28, should marry him included:
• I clean the bathroom every week.
• I'm going to look like Sean Connery when I'm 65.
• You don't even have to change your initials!
Reasons, meanwhile, that Kreimer was meant for Kelly included:
• I love the way you say "crayons."
• I'm more in love with you now than ever.
The book's cover shows a photograph of the couple on a recent ski trip. Inside are 101 pages of text and 44 color photographs. "It's a sort of prose-poem, with pictures," says Kelly.
5

The man who proposed to his girlfriend in secret for 365 days before finally popping the question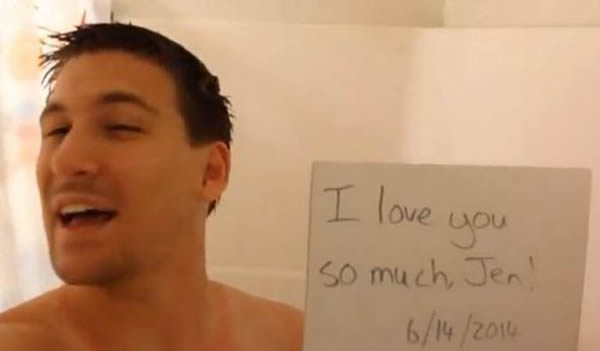 Dean Smith recorded himself every day for 12 months giving a message of love to Jennifer Kessel and secretly asking for her hand in marriage.
How? He used a whiteboard on which to write a daily heart-melting note, before surprising his loved one with the full compilation video on her birthday in March 2015.
An emotional video of Kessel being proposed to in person, while the couple were on a family holiday to Aruba, has since gone viral on YouTube. In the video, Kessel is taken to a beach where she sits on a chair with her back turned to the sea. She is presented with a tablet computer which shows her husband-to-be in different situations, including in the shower and doing the washing-up, each time with a note proposing to his partner.
After the romantic video — played to Bruno Mars' "I Think I Want To Marry You" and Pharrell Williams' "Happy" — ends, Kessel is overwhelmed. Her partner appears from behind in a suit. The beach has been littered with red roses, and a large crowd forms, waiting to find out her answer. Of course, she said yes!

6

The guy who secretly worked every night to make his girlfriend a stunning engagement ring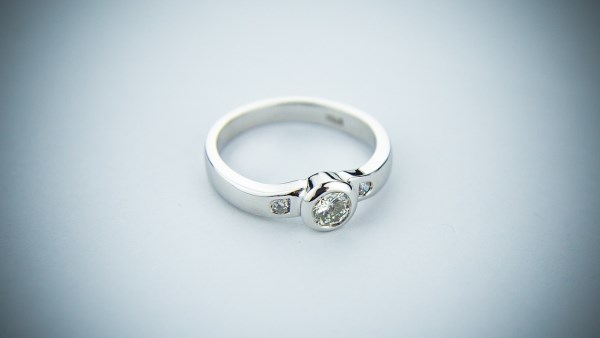 Engagement rings have become a bit generic. You fancy settling down with your girlfriend, so you head down to Tiffany' or find a cheaper option, pick the sparkliest one within your budget, and your work is complete. She posts it to Instagram; everyone likes it, and that's that.
That's why we are much more excited by engagement rings with some real thoughtfulness behind them — or, in the case of Redditor Jarvicious, a whole lot of work. Jarvicious decided to skip the usual jewelry shop route, and made his girlfriend her very own, one-of-a-kind ring. He waited until she was out for her evening classes, and then started working.
First, he made practice rings, then the first stage of the actual ring. (He bought some different setting options from a jeweler, but the ring itself is all his.) He then added a 1/2 karat Moissanite — no diamond, as the couple is on a budget. The entire ring cost around $300 (£209) and the result is pretty stunning. More importantly, she said yes.
Props to this guy for putting a (fancy home-made) ring on it.
Check the link for more pictures of the whole process.
7

The man who spent 10 months creating a cute proposal video featuring cheerleaders, trumpets and a TANK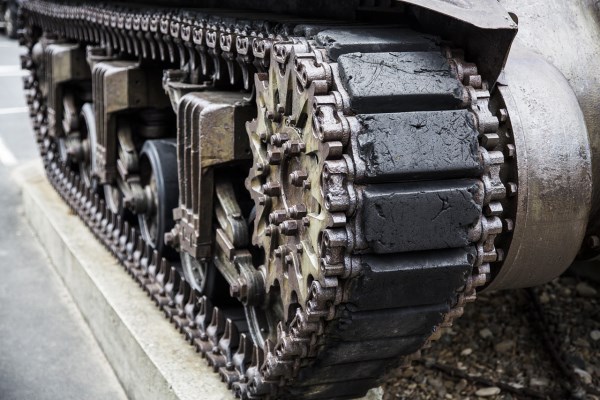 A group pals and alumni of Nottingham Trent University helped one man ask the most important question of his life. Nicholas Hugh Laughton, 29, decided to pop the question to girlfriend Cherie Leanne Amner, 27, in a less than conventional way.
Rather than a candle-lit dinner and getting down on one knee, Nick spent over ten months making a video to ask for Cherie's hand in marriage, involving all their family and friends, and featuring all the special places in their relationship.
Nick told his girlfriend of seven years that they were going back to their old student union for a friend's party, but that he would be late and join her there. As Cherie waited at the party with some of her friends, the proposal video began to play on the screen. From him and his university friends riding a tank to the Nottingham Trent University cheerleaders doing a routine, Nick filled the video with in-jokes and memories shared by the couple.
At the end of the video, friends hold up letters spelling out "You had better say yes' before the camera meets Nick walking to the Union to meet Cherie in "real time," flowers in hand, accompanied by her loved ones.
8

The man who spent 17 months planning a proposal to his long distance girlfriend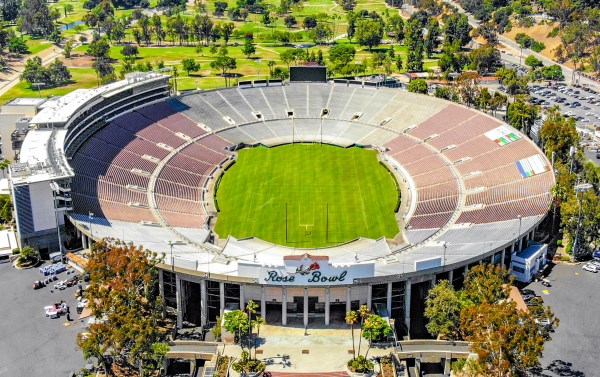 When Tiffany flew out to California to visit her long-distance boyfriend of over three years, Levy, she thought she would be attending a military event for his father. She had no idea he was planning the sweetest proposal ever.
Levy had planned a day of activities for Tiffany, surprising her by flying out her best friends to join in on the fun. At the end of the day, Levy surprised Tiffany with a proposal at the Rose Bowl stadium in Pasadena — the place they first met.
He had enlisted the help of CandeLight Films to document the entire proposal day — which took him 17 months to set up — from start to finish, and it turned out beautifully.
9

The man who spent $45,000 asking his girlfriend who doesn't like "typical proposals" to marry him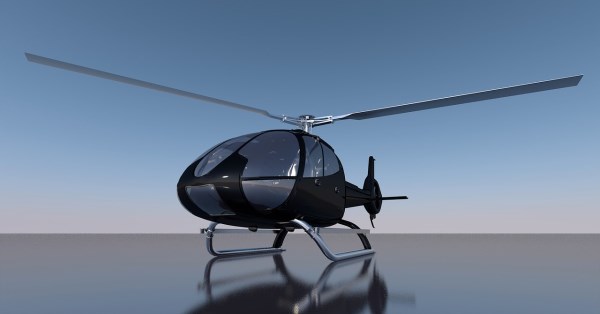 In 2015, Honk Kong resident Victor Tang asked his girlfriend of just more than a year to marry him in an elaborate wedding proposal which included a helicopter flying over Victoria Harbour with a banner saying, "I love you! Stephanie BB, will you marry me?" Tang also booked a suite at the Ritz-Carlton to carry out the task.
Thankfully for the 37-year-old, his hard work paid off. His teary fiancée Stephanie Cheung said "I do."