1

The parade for David Bowie that shut down the French Quarter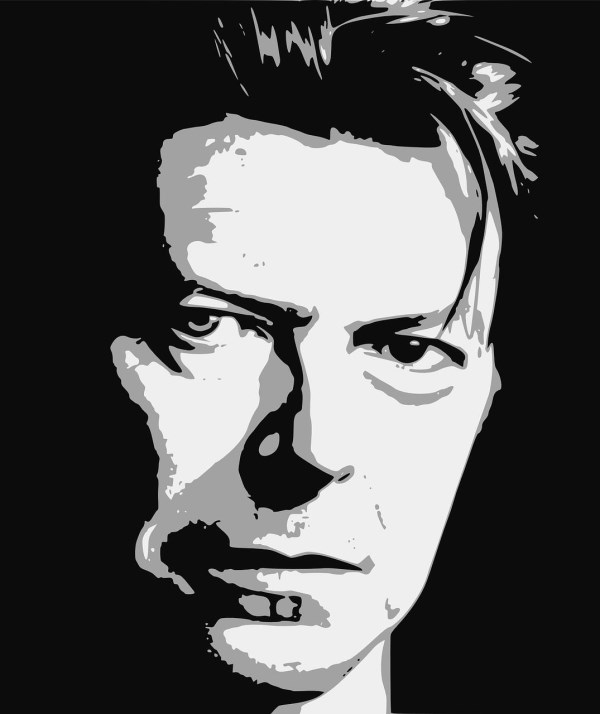 On January 16, 2016, Arcade Fire and the Preservation Hall Jazz Band honored David Bowie with a second line parade (dubbed "Pretty Things" after the tune from Bowie's 1971 album Hunky Dory) around New Orleans.
Thousands of fans, who adhered to the request for Bowie-themed outfits, marched in the city's streets with members from both bands while performing songs including "Heroes," "Suffragette City" and "Rebel Rebel."
Arcade Fire first collaborated with Bowie in 2005, when they performed a collection of their songs together during a fundraiser at New York's Radio City Music Hall. Bowie then contributed vocals on the title track of the band's 2013 album, Reflektor.
As you can see from the video below, the parade shut down the French Quarter.
2

The astronomers who named a constellation after David Bowie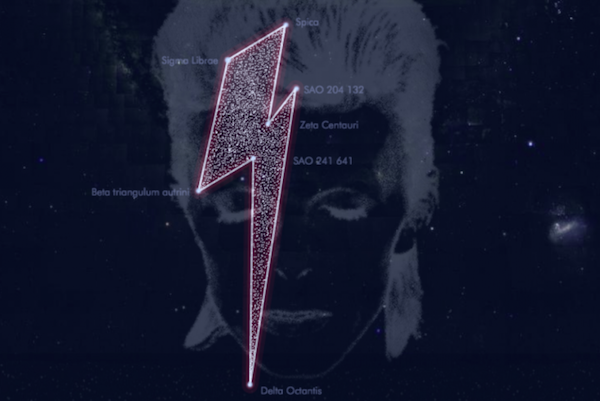 Belgian radio station Studio Brussels and MIRA Public Observatory have teamed up to register a constellation in David Bowie's honor. Comprised of seven stars, the constellation is located near Mars and is in the shape of the lightning bolt found on the cover of his Aladdin Sane album. There is also an interactive website called Stardust for Bowie where fans can add their favorite songs (with a short note) to a Google Sky mapping of the constellation.
"It was not easy to determine the appropriate stars," Philippe Mollet, a MIRA spokesperson, said. "Studio Brussels asked us to give Bowie a unique place in the galaxy. Referring to his various albums, we chose seven stars — Sigma Librae, Spica, Alpha Virginis, Zeta Centauri, SAA 204 132, and the Beta Sigma Octantis Trianguli Australis — in the vicinity of Mars. The constellation is a copy of the iconic Bowie lightning (bolt) and was recorded at the exact time of his death."
3

The organist whose rendition of "Life On Mars" went viral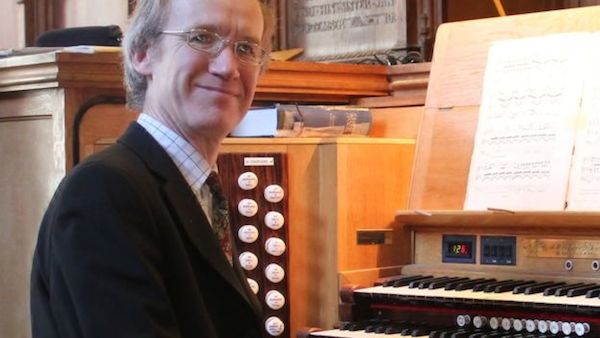 Chris Nickol, an organist at Glasgow's Kelvingrove Museum, was "overwhelmed" by the response to his musical tribute to David Bowie after his version of "Life On Mars" went viral on YouTube.
"I heard about the David Bowie story on the eight o'clock news," he told BBC Radio Scotland. "It was the lead story throughout the day — a big, big event — so I thought it would be appropriate to make a musical acknowledgment of this. I've known 'Life on Mars.' I'm quite ancient, in my 50s, so I can remember hearing it when I was a pop picker in the 1970s."
Nickol said the overall reaction to his version of the tune was simply a measure of Bowie's "songwriting genius."
4

The Dutch church that paid tribute to David Bowie with a bell tower rendition of "Space Oddity"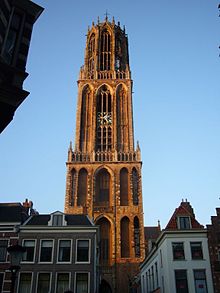 On Monday, January 11, 2016, bells rang out from the 634-year-old Dom Tower in Utrecht, Netherlands to the tune David Bowie's 1969 classic "Space Oddity." Town resident Marchal Molenaar filmed the wonderful rendition and posted it to Facebook, where it has since gone viral.
5

The Vatican newspaper that paid homage to David Bowie
A surprise tribute to David Bowie came from none other than the Vatican newspaper L'Osservatore Romano, which carried a piece on him in its Tuesday edition entitled "Bowie: Never banal."
The paper describes Bowie's career as gradually built through frequent incursions into other art forms, and goes as far as calling "Heroes" —  a rock anthem about a German couple who are so determined to be together that they meet every day under a gun turret on The Berlin Wall — a "real gem."
Italian Cardinal Gianfranco Ravasi, head of the Vatican's Council for Culture, also joined many celebrities and fans in paying his respects on Twitter by quoting lines from Bowie's 1969 hit, "Space Oddity."
6

The international airline's tribute to David Bowie at 35,000 feet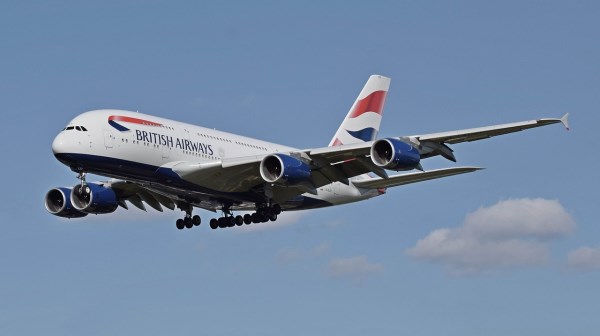 British Airways passengers will soon be able to enjoy Bowie's legacy at 35,000 feet. The airline is beginning an ongoing tribute to the icon, with free in-flight entertainment including documentaries, live concert recordings, and interviews.
Passengers on long-haul flights will immediately be able to screen David Bowie: Five Years in the Making of an Icon. In addition to the documentary, from April 2016 on, customers will be able to listen to several audio recordings marking different periods in Bowie's career.
Richard D'Cruze, British Airways' in-flight entertainment manager, said, "In recognition of the huge impact Bowie had on British popular culture, and to people around the world, we felt that it was a fitting tribute to the man and his music."
7

The Oscar winner who serenaded New York mourners with his surprise cover of "Ashes To Ashes"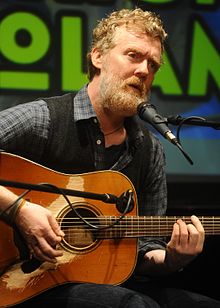 Following the announcement of Bowie's death on January 10, 2016, fans began congregating outside his New York City home to pay their respects — leaving photos, handwritten notes and bouquets of flowers. One such mourner, Irish singer/songwriter Glen Hansard, performed an emotional acoustic version of Bowie's 1980 track "Ashes to Ashes" at the site.
"I really just felt the need like everyone else who was drawn toward somewhere to grieve," Hansard said of the touching tribute. "I just wanted to sing his song there. It's very personal. I didn't look anyone in the eye; I couldn't. The honesty of the second verse of that song has always moved me deeply; I've loved the song since I was a child. Bowie was the one we chose to raise us in our rooms when we first closed the door on our parents and the world."
Hansard and musician/actress Markéta Irglová won the Academy Award for Best Original Song for "Falling Slowly" from the film Once in 2007. Watch his stirring rendition of "Ashes To Ashes" below:

8

The street party for David Bowie in his hometown of Brixton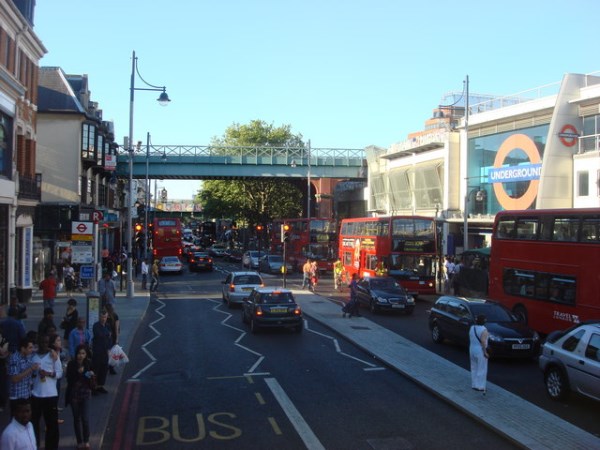 Fans flocked to David Bowie's mural in his hometown of Brixton a day after learning of his death. As night fell, the eulogy for Bowie turned into a celebration of his life and music. One fan with a guitar led a mass sing-along of "Starman," "Changes," and "Life on Mars."
Brixton's Ritzy cinema (where the mural is located) invited fans to a street party to pay tribute to Bowie and put the words "Our Brixton boy" on its marquee.

9

The weekly news magazine that included subtle references to David Bowie in its content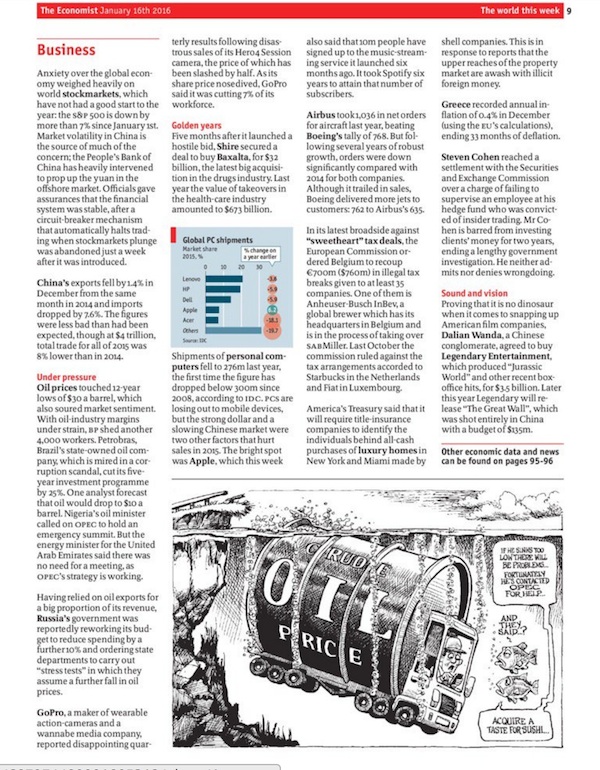 The Economist is thought of as generally pretty stuffy, but its editorial team disproved that assumption this week with their carefully planted tributes to David Bowie. In the latest edition of the weekly news magazine, the tone remained the same, but there were some ingenious workarounds.
In the section pictured above, each subheading is Bowie lyric or song title — "Changes" is used to describe political movements in Tunisia, Cameroon, Jakarta, and Cameroon. "Under Pressure" introduces a section on the 12-year low price of oil (now $30 a barrel) and "Sound And Vision" precedes a segment on the film industry.
10

The Los Angeles bookstore that featured David Bowie's favorite books in its window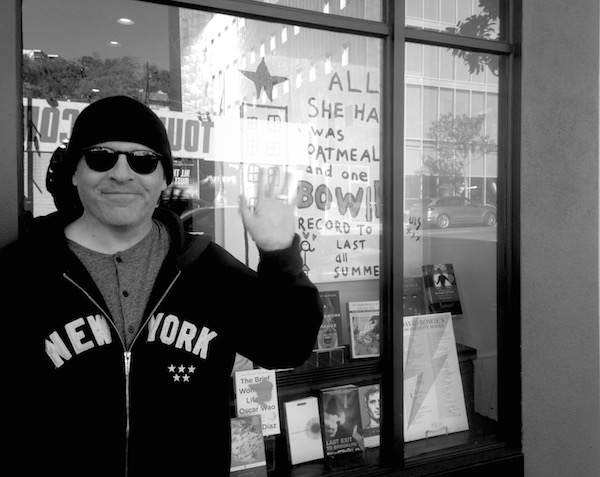 Los Angeles bookstore Book Soup featured some of David Bowie's 100 favorite books in its store window along with a painting referencing the iconic musician by local artist Louis Cannizzaro. Some of the titles include Last Exit To Brooklyn (Hubert Selby, Jr.), A Confederacy Of Dunces (John Kennedy Toole), and A Clockwork Orange (Anthony Burgess).
Of Bowie, Cannizzaro said, "I will always owe him everything."