This Santa looks a little frostbitten.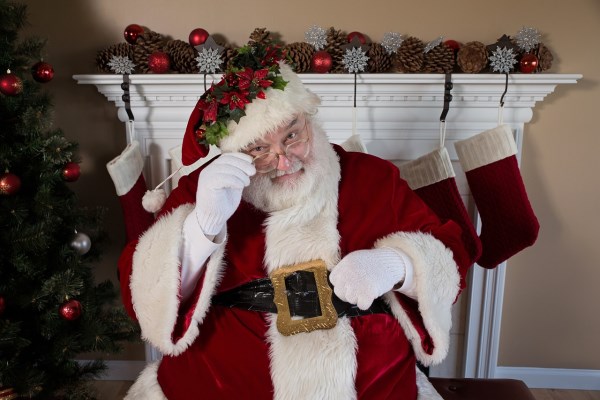 Ask for the toys and get away as fast you can.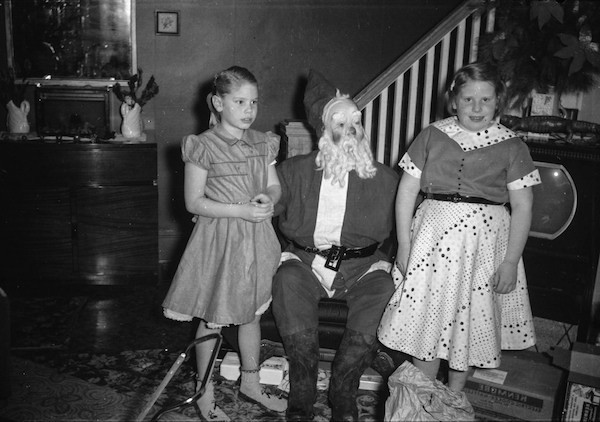 We're surprised these little girls are not afraid of this shrunken head Santa.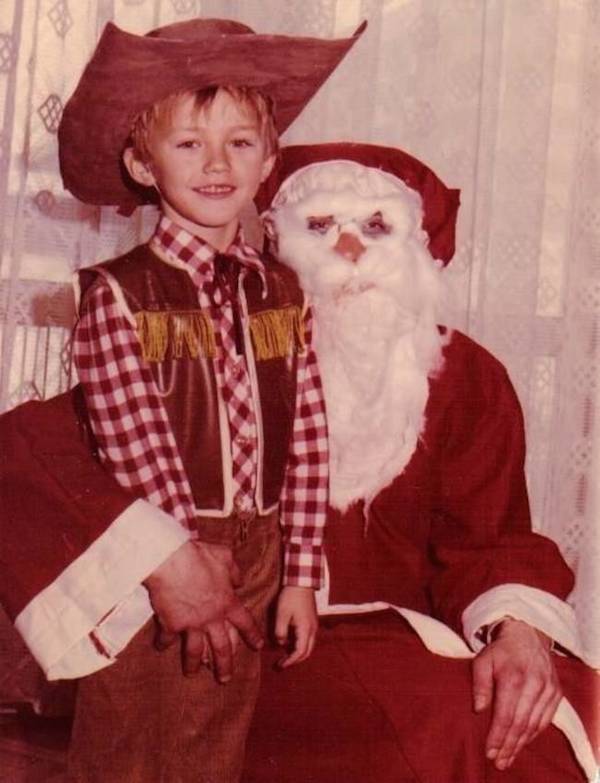 This Santa went a little overboard in creating his beard, but this cowboy doesn't seem to mind.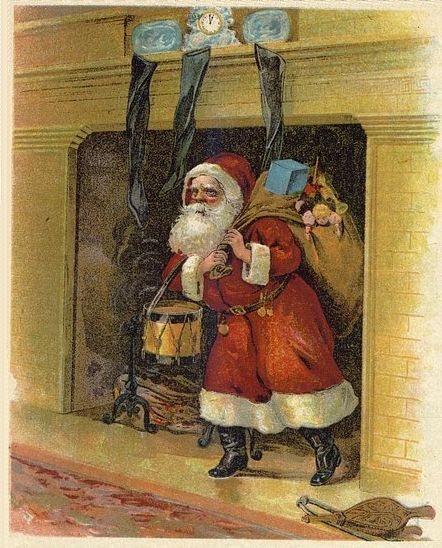 A ghostly St. Nick hangs a Christmas stocking for a sleeping girl in the Victorian era.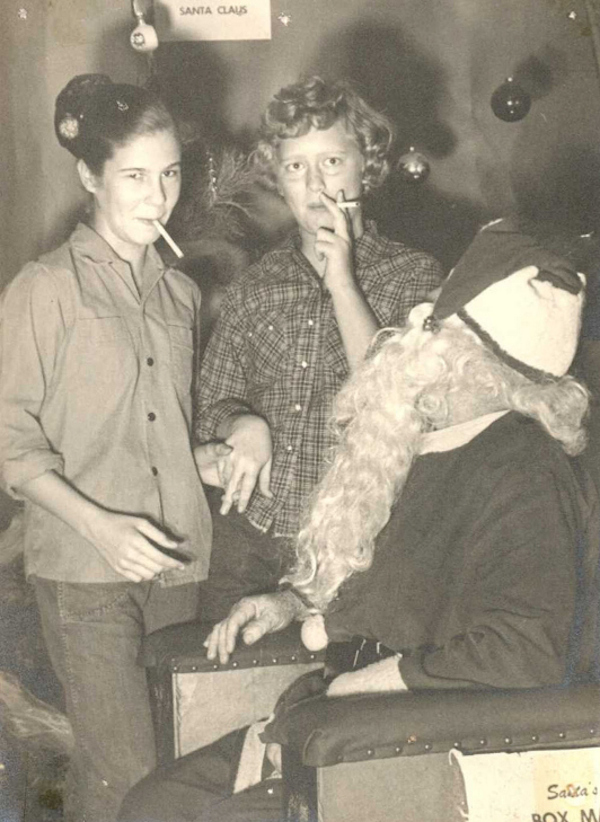 Sharing a smoke with Santa.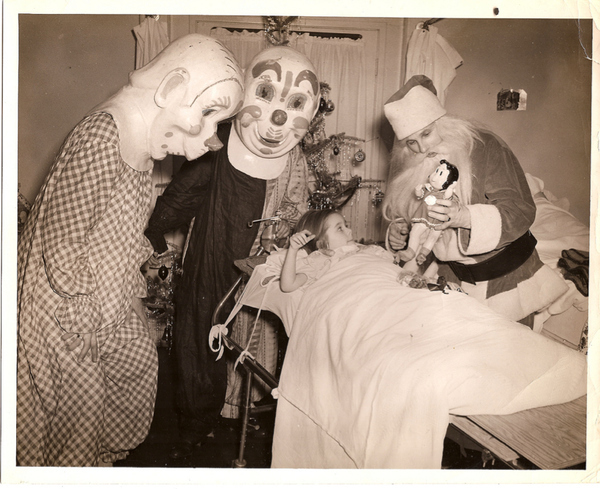 I would not want to wake up and find Santa's "elves" over me.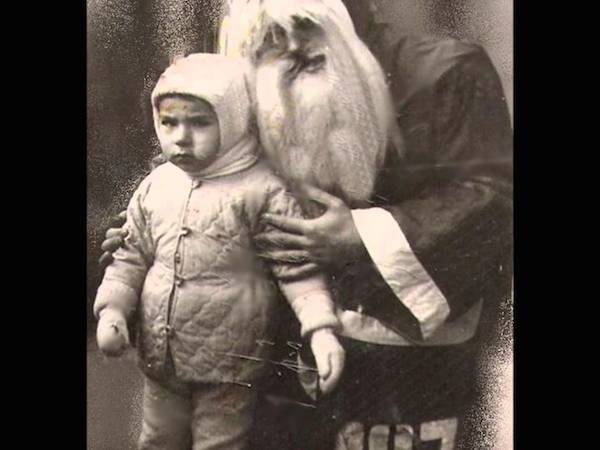 "He sees you when you're sleeping, he knows when you're awake"—that not good news, is it?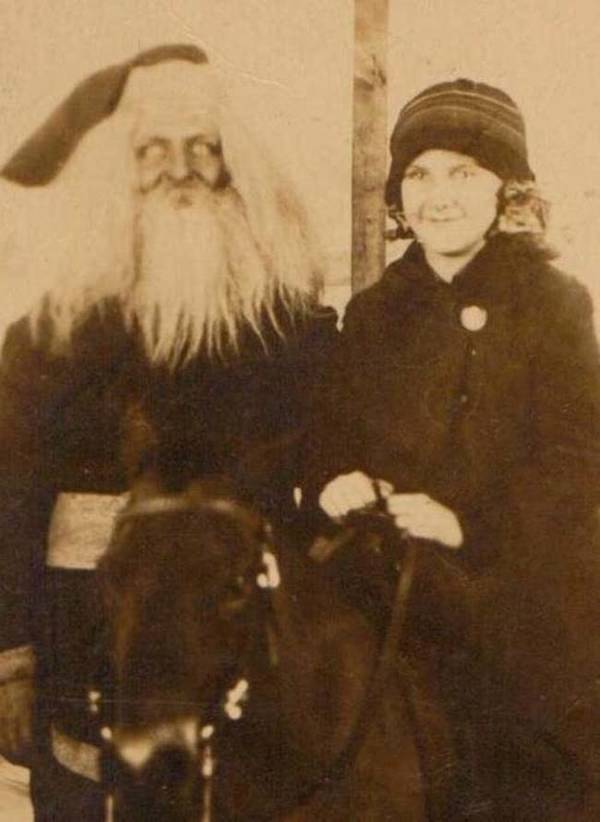 The year Rasputin decided to dress up as Santa.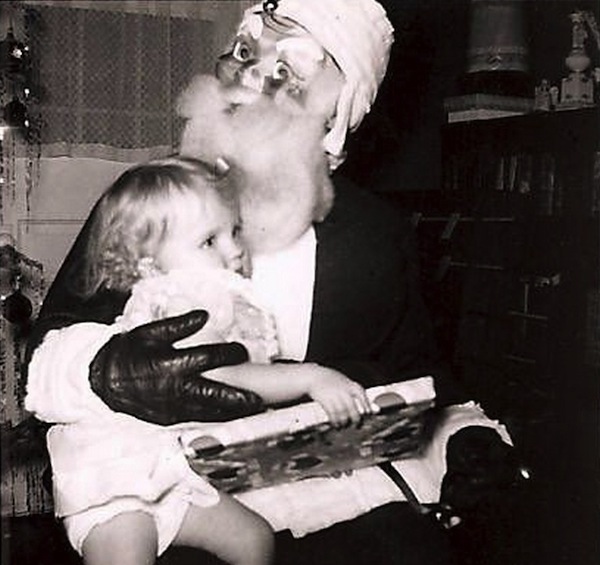 Note St. Nick's black leather gloves—all the better to bury you with and hide the evidence.