1

School bus driver prevents woman from jumping off bridge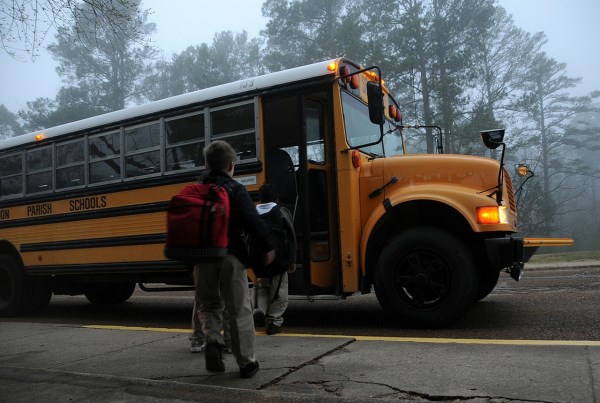 In Buffalo, NY, a school bus driver named Darnell Barton had an encounter with a suicidal woman. He noticed her standing on the other side of the railing on an expressway overpass. Immediately aware something wasn't right, he pulled the bus over and shouted, "are you OK?" When she didn't respond, he walked over and put his arm around her and coaxed her off the ledge. For his service, Donald Trump awarded Mr. Barton $10,000 which he says he may use to start a foundation.
2

"Angel of the Gap" saves over 160 people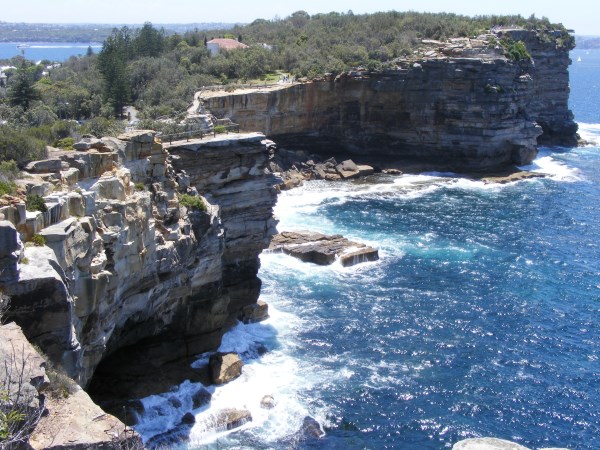 For almost 50 years, Don Ritchie lived across the way from a place in Sydney called The Gap, a beautiful cliff overlooking the Pacific Ocean—that was also a notorious spot for suicides. Whenever Don would see someone lingering too close to the edge, he would go over and strike up a conversation in a friendly manner and offer them a cup of tea. He is thought to have saved at least 160 lives—one survivor painted a picture of him as an angel. In 2012, Don passed away at 86.
3

Man patrols cliffs in Japan to stop suicides of over 500 people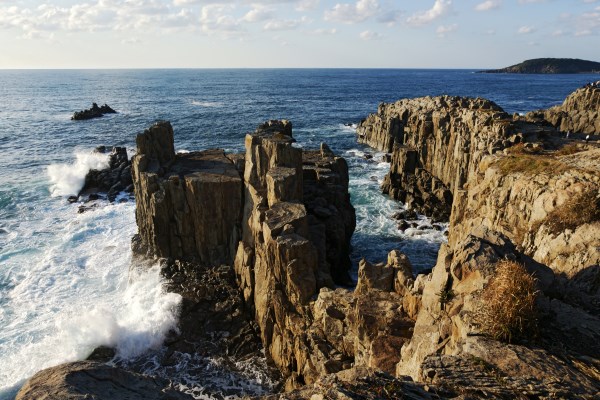 Yukio Shige is another elderly gentleman who has dedicated his life to preventing suicides in his native country of Japan. Along with three friends, the 70-year-old man patrols the Tojinbo cliffs seeking out those who have given up hope. He owns six apartments, which he offers to those in need so he can help them rebuild their lives. So far he claims to have helped over 500 people.
4

Cat prevents suicide
A San Francisco man driving a car with no plates was pulled over by the Highway Patrol; when they discovered the vehicle was stolen, he ran into a nearby building, threatening to jump out the third-floor window. During the tense 3 ½ hours, police learned he had a pet cat. They contacted the man's family, who brought the orange and white tabby. As soon as the cat arrived, they were able to talk him back inside. Officials believe this is the first time a cat has been used by police to stop a suicide.
5

Rapper T.I. talks man off ledge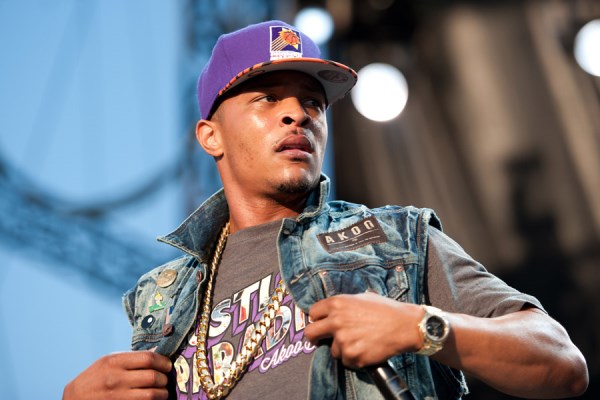 A suicidal Atlanta man was on the roof of the 22-story Colony Square Building, threatening to jump. Radio station V-103 is a tenant of the building and was covering the whole thing live. Rapper T.I., real name Clifford Harris, was listening and felt compelled to help. He called the DJ and was told to come down to the building. The police decided to make a video message and send it to the negotiators. About 20 minutes after seeing the video, the man decided to come down.
6

North Carolina police officer saves man with a hug
Raleigh, North Carolina police officer Dan Hicks was returning home from his shift when he noticed a man sitting on the bridge of a freeway overpass. Hicks spoke gently to the man and was able to get him back on the other side of the guardrail. The officer gave the man a bear hug for reassurance and to keep them both safe. When video of the incident went viral, Dan insisted he was just doing his job and it was something any concerned citizen would have done.
7

Man dies trying to prevent teen suicide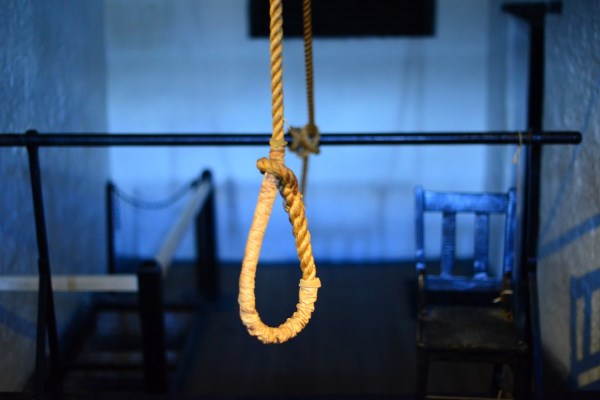 A new student at the University of Hawaii had some friends over to his dorm room, located on the 14th floor. Unfortunately, one of the guests—who was not a student—used the opportunity to attempt to jump from the balcony. A 24-year-old British man, Thomas Bennett, climbed out on the ledge to prevent the tragedy. The window pane he was holding on to snapped, and both fell. Mr. Bennett died, while the unnamed man, listed in critical condition, was expected to survive.
8

Robot delivers pizza, prevents suicide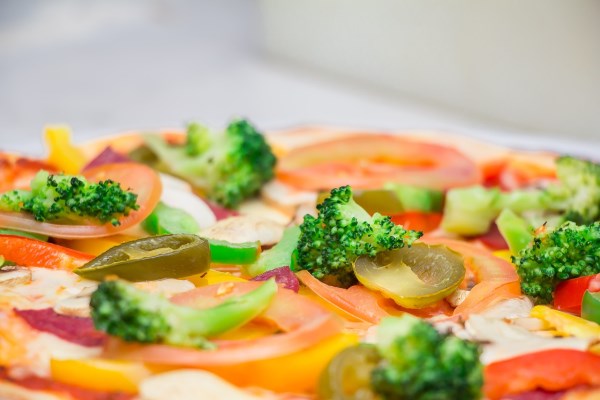 A knife-wielding man was despondent and threatening to jump off a high overpass in Northern California. Negotiators were trying to talk him via remote and got him to allow them to send a robot with a microphone. They also sent the robot with a slice of pizza to help with the negotiation. Shortly after that, it was able to confirm the man had dropped the knife. He surrendered without further incident.
9

Robot Cop stopped a suicide in 1986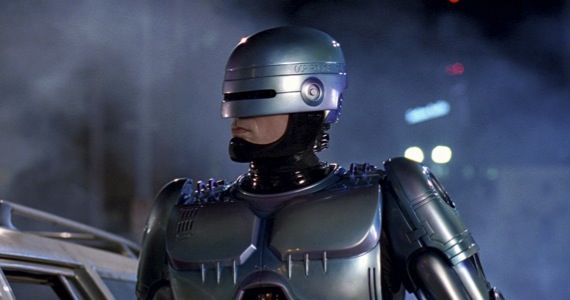 One year before Robocop hit the theaters, a robot cop named Max was on the job in Dallas, Texas. Max was initially used as a bomb-defusing robot, but they realized he had other gifts. On his first day on the job, Max was able to help them deal with a suicidal man in an apartment building. The robot, which looked like a cross between a baseball pitching machine and a lawnmower, crashed through a glass door and told the man to surrender. Not surprisingly, he quickly complied.
10

Rugby player holds woman's hand for an hour to prevent her from jumping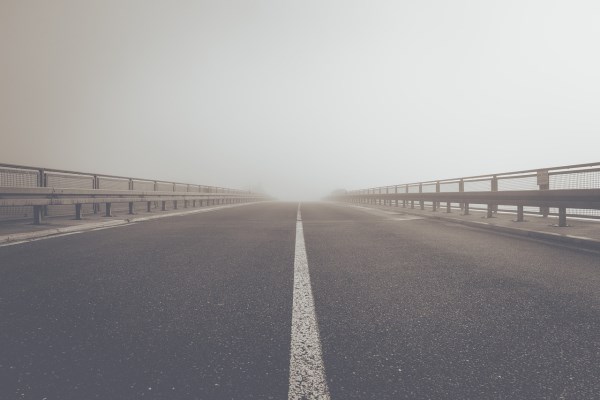 Twenty-two year old Michael Owen, a rugby player for Chinnor, is credited with saving a woman's life by holding her hand and talking to her for more than an hour. Owen's girlfriend Jemma spotted her, and he rushed to her aide, extending his hand in spite of having a broken finger. Michael was able to charm the woman with his thick Welsh accent and calmed her down by talking about rugby and anything else he could think of until police were able to get a ladder to bring her to safety.
11

"Shock Jock" Howard Stern stops man from jumping during live broadcast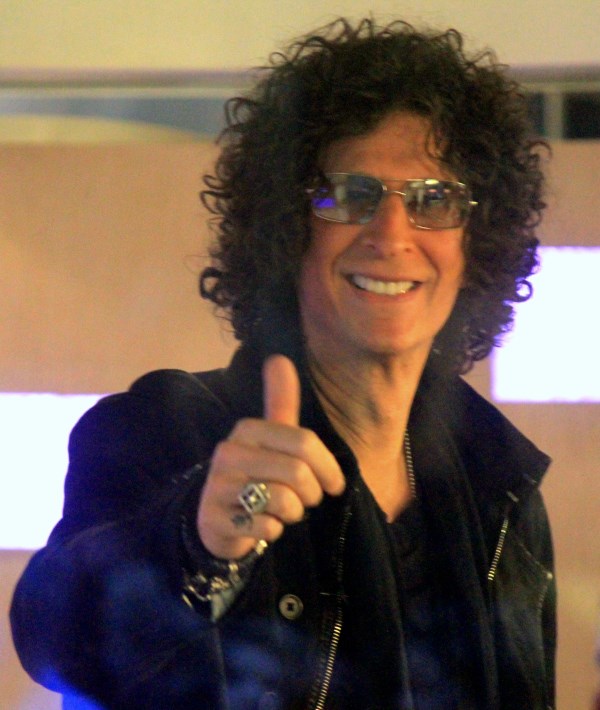 Talk radio personality Howard Stern used the power of laughter to save a man from taking his own life. In 1994, while on the air on his WXRK-FM morning show, he received a call from a despondent Bronx man named Emilio Bonilla who said he was going to jump off the George Washington Bridge. Once they confirmed the call was real, Howard said he tried to keep him laughing until the cops arrived. The situation remained tense, broken up a few times by commuters stuck on the bridge who borrowed Bonilla's phone to say hello to Stern. Finally, the police arrived and took Bonilla to safety. Afterwards, Howard cracked "I've got to say something, the guy was so annoying, at one point I was going to tell him to jump."