1

"Silent Night" and the Christmas Truce of 1914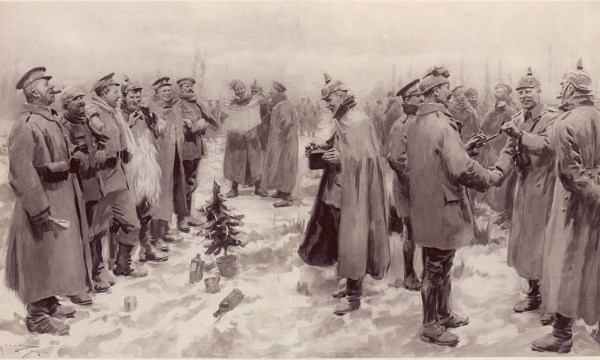 The Christmas Truce of 1914 is one of the most endearing stories of World War I. On December 24 of that year, spontaneous cease-fires occurred up and down the Western Front. Usually instigated by the Germans (who were winning at the time), the warring sides put down their weapons for a night, played football, and sang carols. A famous story cites German and English troops taking turns singing "Silent Night" in their native languages across the trenches.
2

"O Holy Night" brought about a truce in an earlier war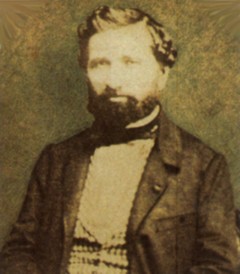 "O Holy Night" also brought about a Christmas truce during the Franco-Prussian War. Unlike "Silent Night," "O Holy Night" was controversial—it was banned in France when it was discovered it was co-written by a Jew (Adolphe Adams) and an atheist socialist (Placide Cappeau). Still, it remained popular amongst the people, and on Christmas Eve 1871, a French soldier is said to have sung the tune aloud from the battlefield and a German responded with a song from Martin Luther. Fighting stopped for 24 hours and "O Holy Night" was returned to the French canon.
3

"White Christmas" was written about Christmas in Beverly Hills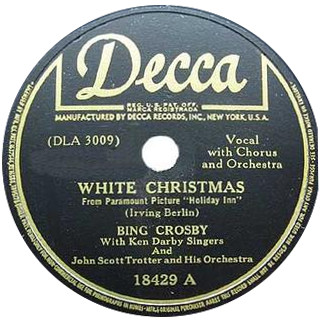 "White Christmas" is the most popular Christmas song of all time. Many attribute the song's initial success to the nostalgic melancholy in the opening lines, especially for soldiers away from home. However, what's not well known is that there is an earlier verse, which goes:
The sun is shining, the grass is green,
The orange and palm trees sway.
There's never been such a day
in Beverly Hills, L.A.
But it's December the twenty-fourth,—
And I am longing to be up North
Bing Crosby ditched it in his version, which is still considered the best selling single of all time—it sold more than 50 million copies.
4

"Jingle Bells" was written for Thanksgiving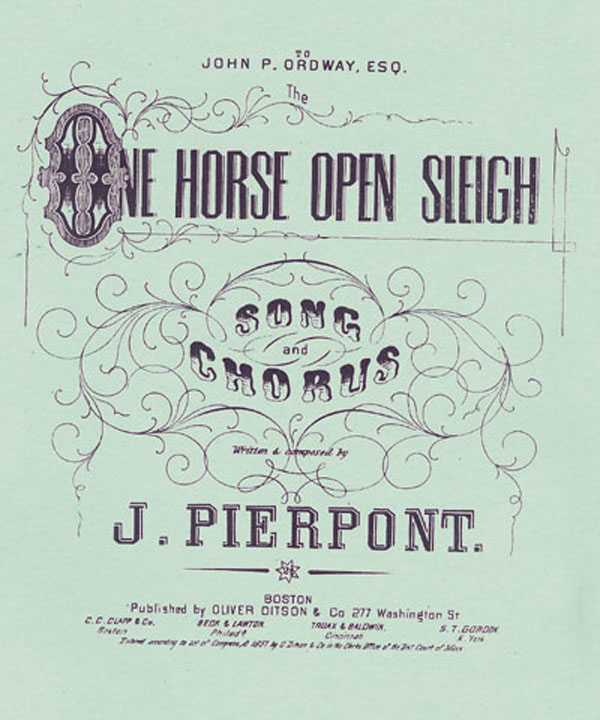 One of the most popular Christmas songs of all time, "Jingle Bells" was meant for a different holiday. Originally written in 1857 and entitled "One Horse Open Sleigh," it was meant to be sung by Americans at Thanksgiving. The catchy tune became popular with the advent of radio and phonographs and eventually slid away from being sung in November to being sung in December. "Jingle Bells" was also the first song sung in space by the Apollo 11 astronauts.
5

The "Christmas Song" was written by two hot Jews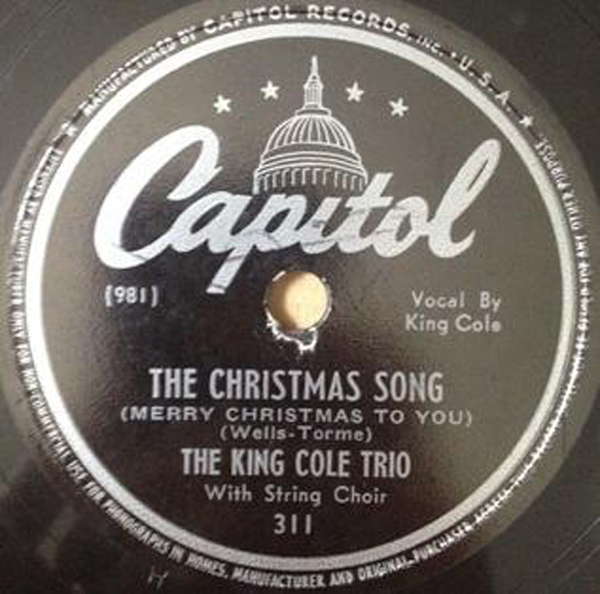 Its lyrics immediately makes you think of winter: "Chestnuts roasting on an open fire/Jack Frost nipping at your nose…" The unusual part is that it was written by a pair of Jewish writers during the heat of summer. Bob Wells and Mel Tormé were trying to "stay cool by thinking cool." Bob wrote down a few ideas, including chestnuts and folks dressed up like Eskimos. Forty minutes later "The Christmas Song" was done. (And they likely took a dip in their pool.)
6

"Have Yourself a Merry Little Christmas" lyrics were changed to make it more cheerful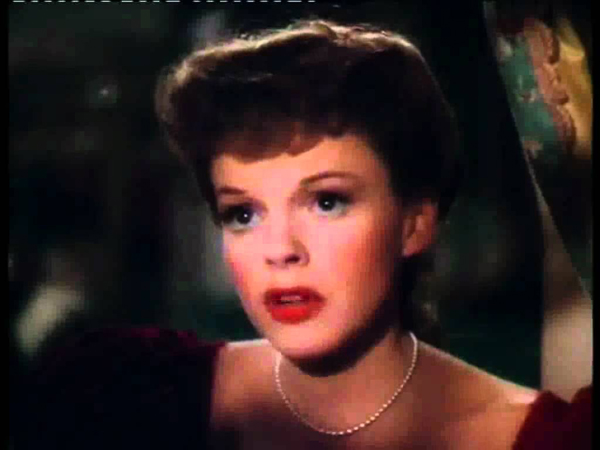 The popular Christmas song is actually from the movie musical Meet Me in St. Louis, starring Judy Garland, and originally had a much more of a cynical tone. The lyrics began "Have yourself a Merry little Christmas/It may be your last/Next year we may all be living in the past." Judy felt the song was too depressing and made the writers change it to the more familiar, upbeat version we know.
7

Bowie hated "The Little Drummer Boy"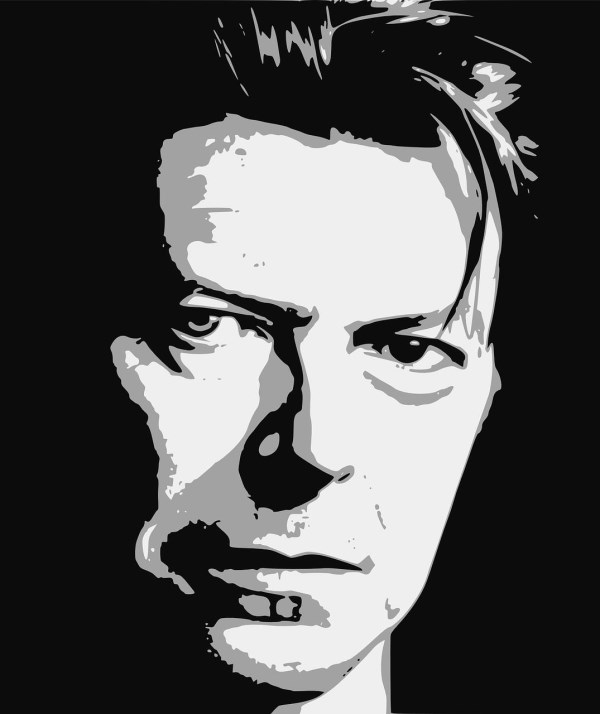 It was an unusual pairing for its time: button-downed crooner Bing Crosby with the flamboyant glam rock star David Bowie. Bing was on tour in England and recorded a Christmas special in London on September 11, 1977. Bowie was scheduled to appear and sing "The Little Drummer Boy" with Bing, but at the last minute told producers he hated the song and wanted to sing something else. Quickly, three of the show's writers went into the basement and re-tooled it to include the memorable "Peace on Earth" counter melody. The one-off pairing was at first forgotten, but over time has become a classic of its own.
8

"Santa Claus is Coming to Town" almost wasn't written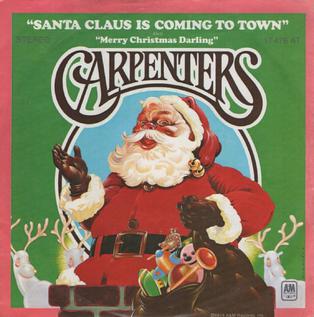 One of the happiest songs about Santa Claus ever written comes from a place of deep despair and almost didn't get written at all. In 1934, Haven Gillespie, a popular Tin Pan Alley lyric writer, had just come from the funeral of his brother Irwin, when he met with his publisher Leo Feist in Manhattan. Feist urged him to write a Christmas tune, but obviously, Haven wasn't in the mood. On the way home he mulled over his days as a youth with his brother, and the lyrics inadvertently popped into his head. Still, every time he heard the song, which quickly became a hit, he was said to become sad.
9

"12 Days of Christmas" was a memory game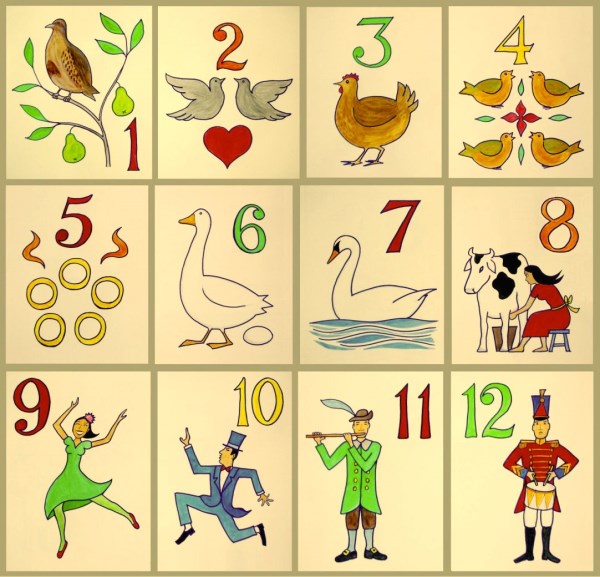 There's a perfectly good reason you never remember all the lyrics to "The 12 Days of Christmas" —it was meant to be hard! Memory games, where you had to remember increasingly complicated lines of verse, were quite popular during the late 1700s, and the most popular version of this song appeared in a children's book in 1780. In the 1990s, a Canadian hymnologist suggested that each of the items represented elements of the Catholic faith, but later admitted to making the whole thing up.
10

"Hark! The Herald Angels Sing" was the first mash-up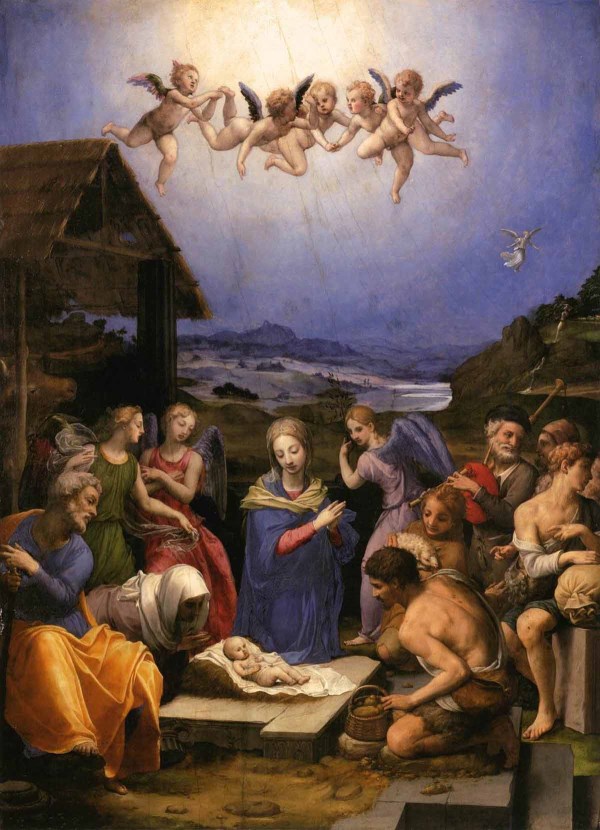 The lyrics and melody of "Hark! The Herald Angels Sing" began life as two distinctly different songs. The original was written in 1739 and lyricist Charles Wesley insisted that it be sung to a very slow melancholy dirge. One hundred and one years later, Felix Mendelssohn composed "Festgesang," a song dedicated to the invention of the printing press, that he insisted be used only for secular purposes. In 1855, Englishman William Hayman Cummings heard the tuneful second verse and "mashed it" to Wesley's lyrics. Hark! A hit was born that likely wouldn't please either of the original writers.