1

Jet-Pack Selfie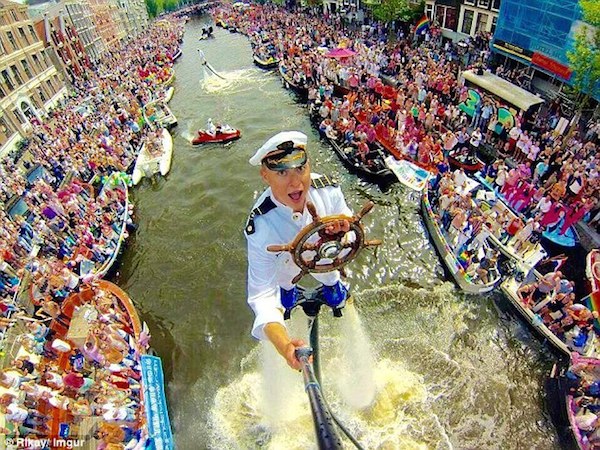 Selfie sticks are mostly useless fashion accessories unless you know how to use them properly. This guy does, and by all accounts, he has taken the selfie of the year! The photo was shot during 2015's Canal Parade at Amsterdam Gay Pride. The "captain" stood on a fly board dressed in a full Navy outfit (including a ship's wheel) and took off into the air with the help of a jet-pack.
2

Walking Dead Selfie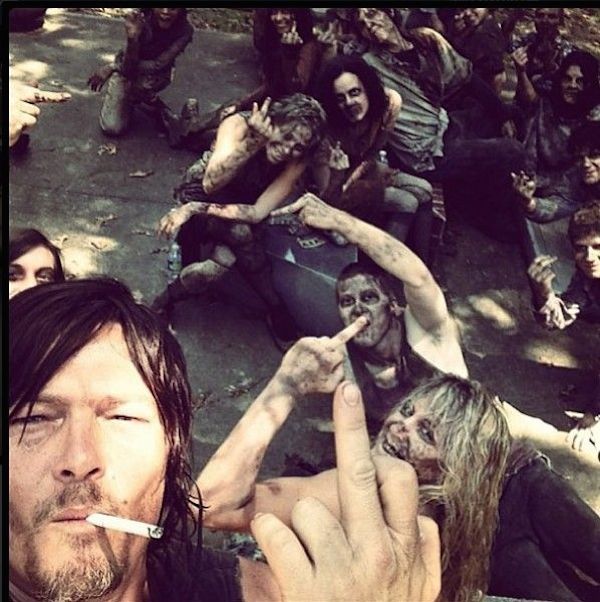 Walking Dead star and resident badass Norman Reedus is a huge fan of selfies. Google him and you'll see several, but we think this is one of his best.
3

A Royal Selfie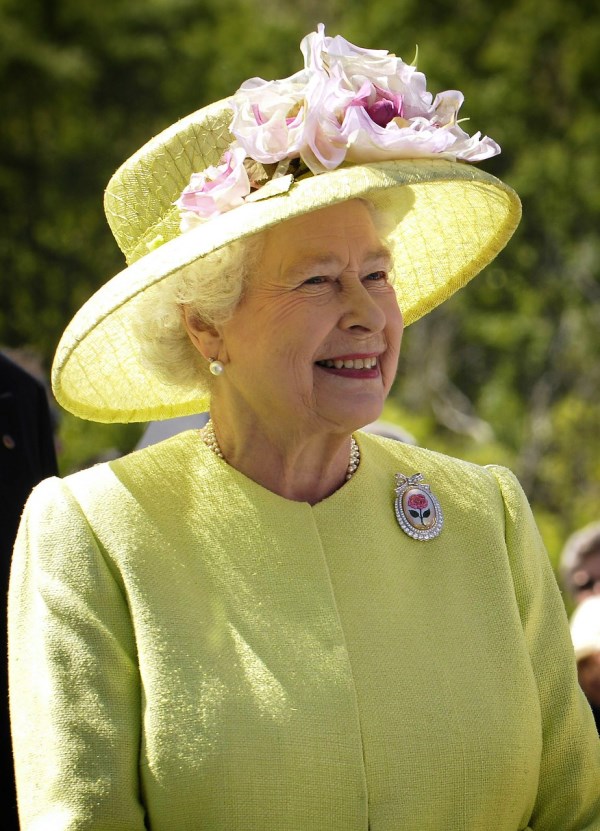 It's a little blurry, but he had to be quick—in 2014, 14-year-old Jack Surgenor managed to get a selfie with Queen Elizabeth despite the monarch's anxious security detail closing in on him. As the Queen walked through St. Georges Market in Belfast on day two of her three-day visit, the teenager held out his phone to capture a spontaneous self-portrait with her.
4

Bald Eagle Selfie
Michael Fletcher's Facebook profile photo is the real deal—a selfie with his brother Neil and a wild bald eagle staring fiercely into the camera.
How did they get that shot?
The brothers were hunting grouse in Ontario, Canada, when they noticed movement in the brush. Upon further investigation, they found a mature bald eagle, held fast by one talon in a type of trap used by fur harvesters. They decided that freeing the bird should be their priority. Once freed, they took a photo with the uninjured bird before releasing it. It promptly took off for the closest tree.
5

Star Trek Selfie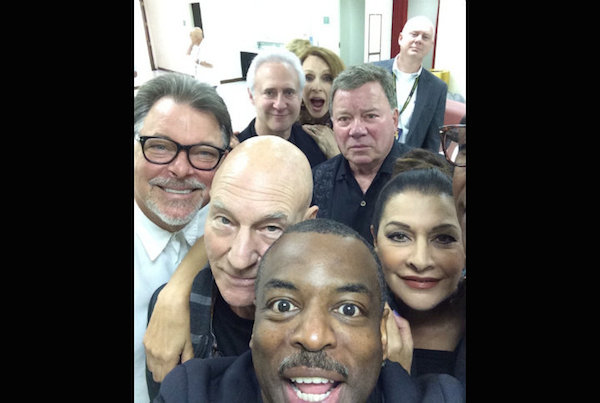 We're pretty sure this is the most stellar Star Trek selfie ever taken.
LeVar Burton—who played Lt. Commander Geordi La Forge on Star Trek: The Next Generation—and his fellow castmates beamed up to Wizard World's Chicago Comic-Con on August 24, 2014. They reunited for a special panel, moderated by the one and only William Shatner, a.k.a. Captain James T. Kirk, in honor of the cult TV show's 20th anniversary.
6

Multiple Image Selfie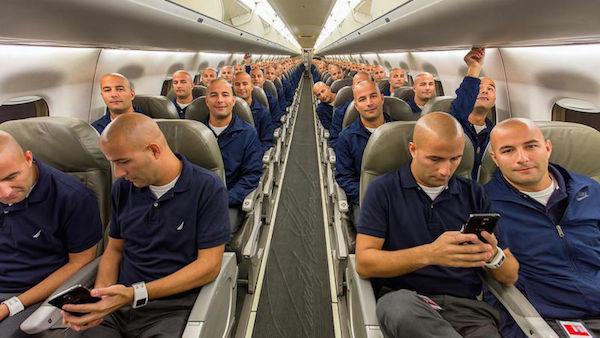 In 2014, photographer Timothy LaBranche found himself alone on a JetBlue Embraer 190, so he did what almost any aviation lover would do. He took a photo of himself sitting in the plane. Then he took 99 more—one in every seat.
7

Rocky Balboa Selfie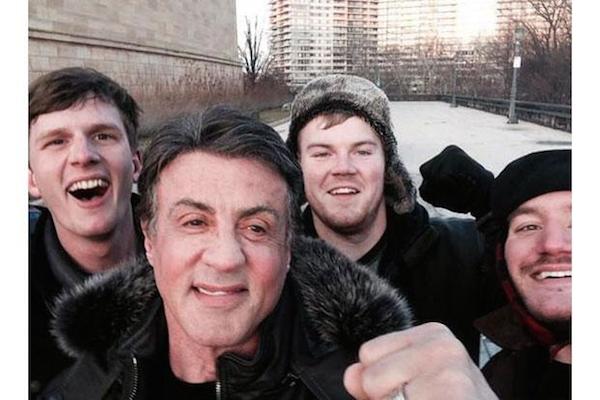 Stallone made the Philadelphia Museum of Art steps famous in his first turn as fictional boxer Rocky Balboa, who used them as part of his training regimen in 1976. Thousands of people visit the steps each year to recreate the run and take pictures with a Rocky statue, which was originally a prop in Rocky III.
In 2015, a group of tourists who ran up the famous steps got a knockout photo at the top—a selfie with Stallone.
Peter Rowe and two friends had just finished racing up the staircase when they saw the actor who was in town filming Creed, the latest installment in the Rocky series.
Rowe said, "He (Stallone) said to us, 'Man, you guys are fast. You're making me look bad!'" Stallone then posed for a selfie with the trio, putting up one fist. "Look tough, guys!"
8

Prince's First Selfie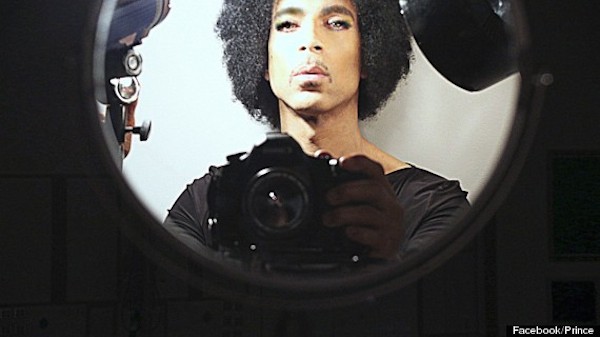 Prince, while a little late to the game, took his first selfie in 2014 with—get this—a real camera. The music icon's publicist said, "Prince used an old-school camera because he doesn't own a cellphone. He jokingly says, "We ban their usage anywhere around Us because We're allergic 2 lithium and 'Everybodyelsies.'"
9

A Selfie with a Former Beatle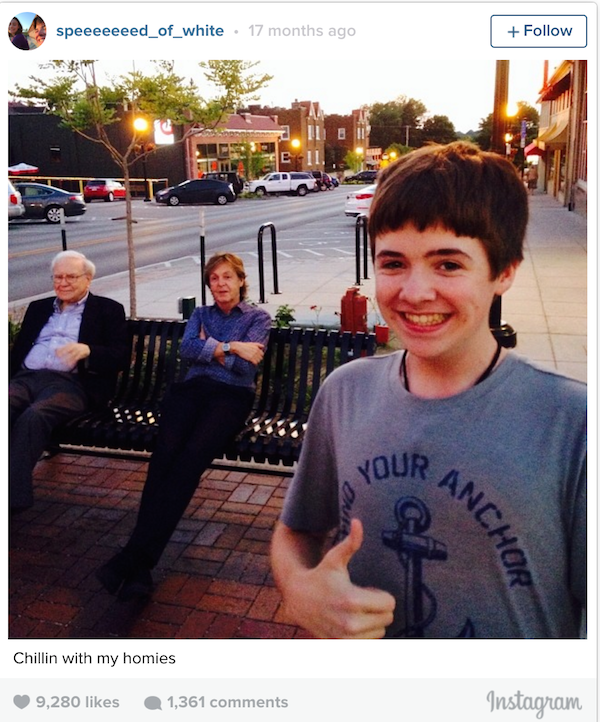 On July 13, 2014, former Beatle Paul McCartney and American business tycoon Warren Buffett lounged on a bench outside an ice cream shop in Omaha, Nebraska.
Instagram user @speeeeeeed_of_white (Tom White) happened upon the duo and got this once in a lifetime shot.
10

The First Papal Selfie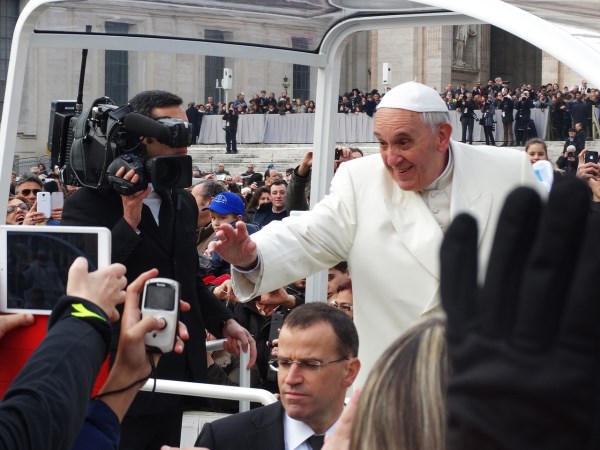 The People's Pope, Pope Francis, posed for the first papal selfie in history with teens from the Diocese of Piacenza and Bobbio, 50 miles south of Milan. They (and a few hundred of their classmates) shared a private audience with the pontiff.
The Pope told the young crowd he wanted to meet with them "for selfish reasons ... because you have in your heart a promise of hope. You are bearers of hope. You, in fact, live in the present, but are looking at the future. You are the protagonists of the future, artisans of the future."
"Make the future with beauty, with goodness and truth," he said. "Have courage. Go forward. Make noise."
11

Justin Bieber Meets Fashion Santa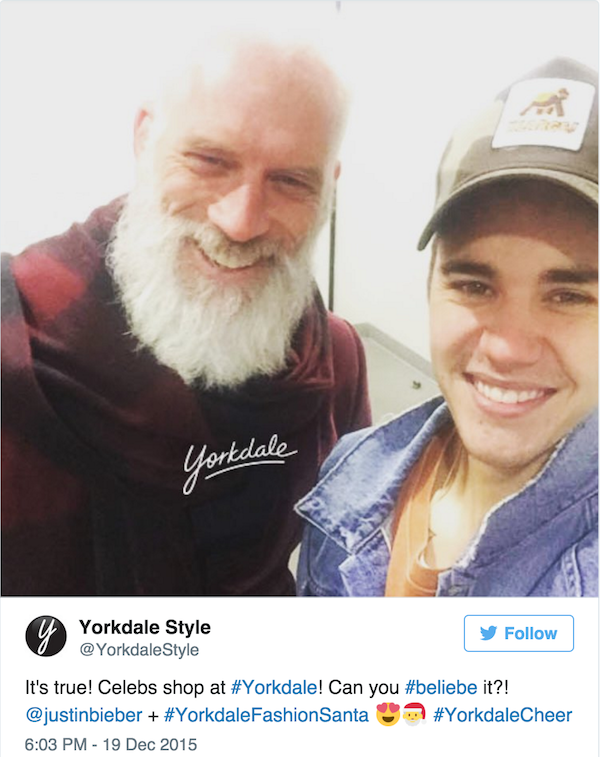 We recently featured Fashion Santa in 8 Coolest Real-Life Santas. He makes his return on this list with the one and only Justin Bieber!
12

A Selfie on a Volcano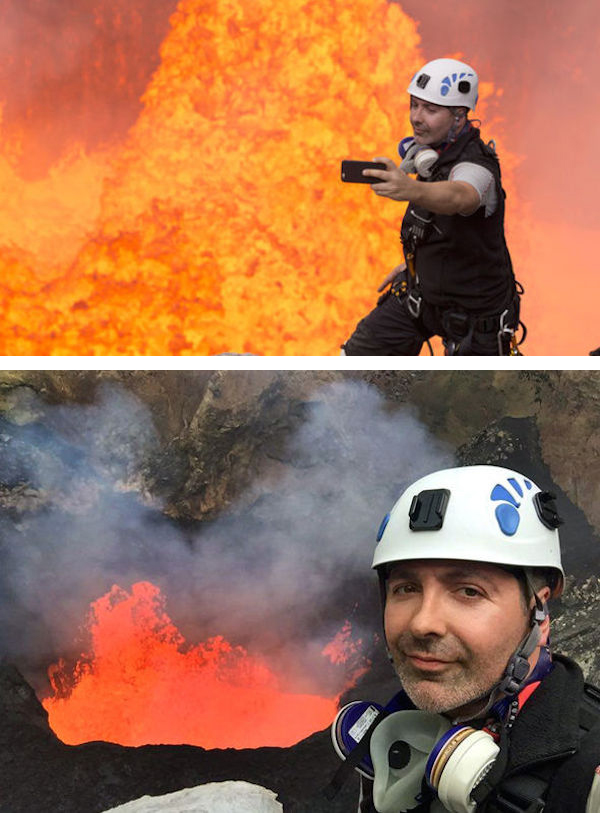 Los Angeles resident Nik Halik decided to take his quest for Instagram likes to the extreme when he took a photo by an active volcano. He was climbing the Benbow volcano on Ambrym Island, Vanuatu and decided to whip out his phone for a quick picture. Getting the shot was not without its challenges, however. His climbing partner, Bradley Ambrose, said the heat was "staggering."