1

Frank Sinatra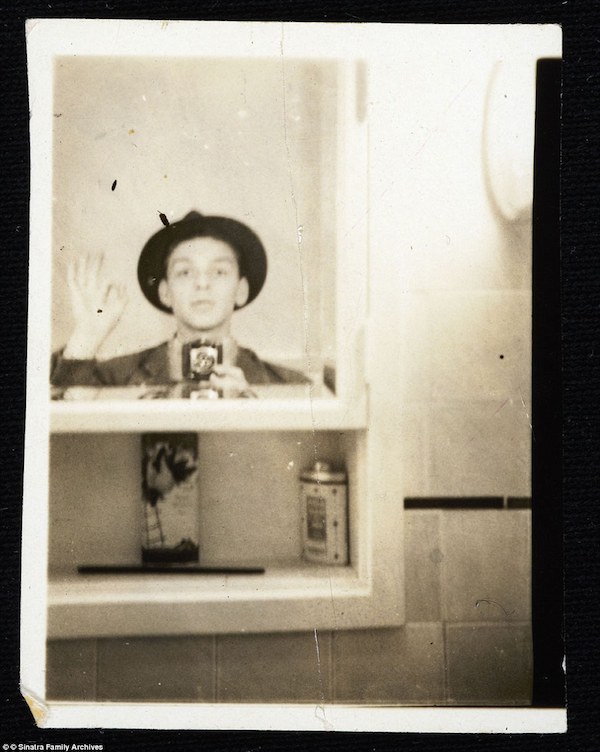 A young Sinatra took a photo of his own reflection in the medicine cabinet in the 1930s. On seeing the photograph, Sinatra's granddaughter, Amanda Erlinger, exclaimed, "he took a selfie!"
2

The Beatles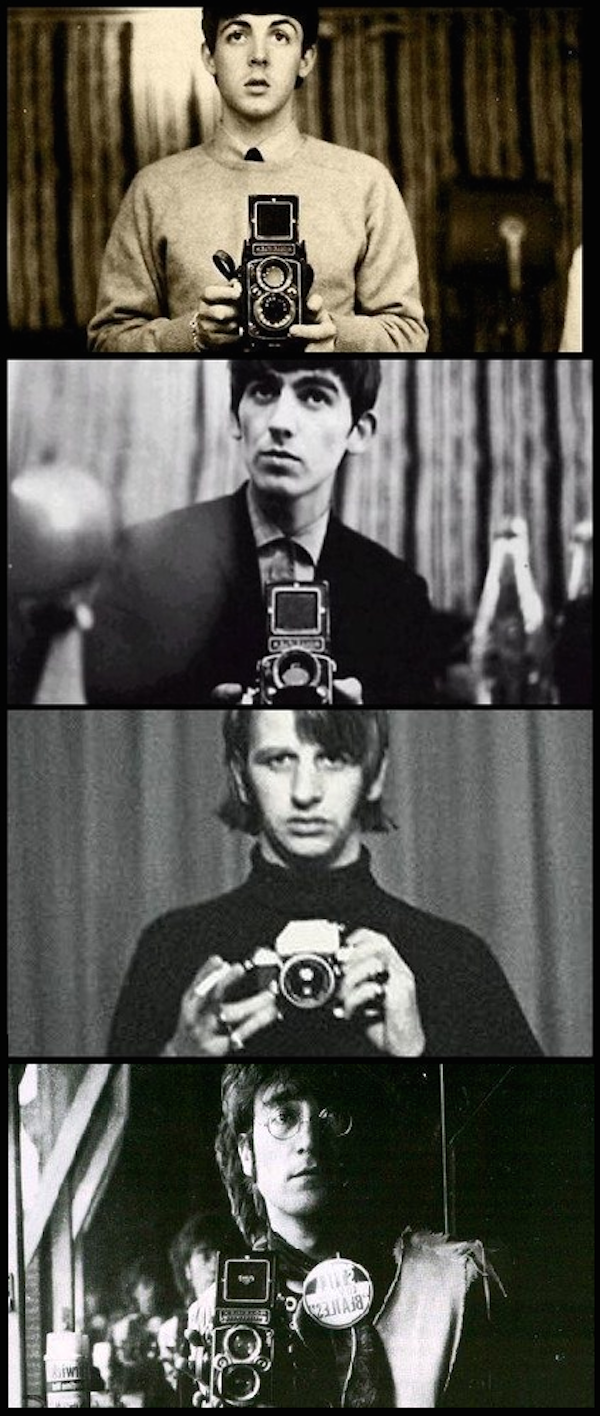 The Fab Four were not only ahead of their time musically, but are—as far as we know–the first band in which all the members took selfies.
3

Grand Duchess Anastasia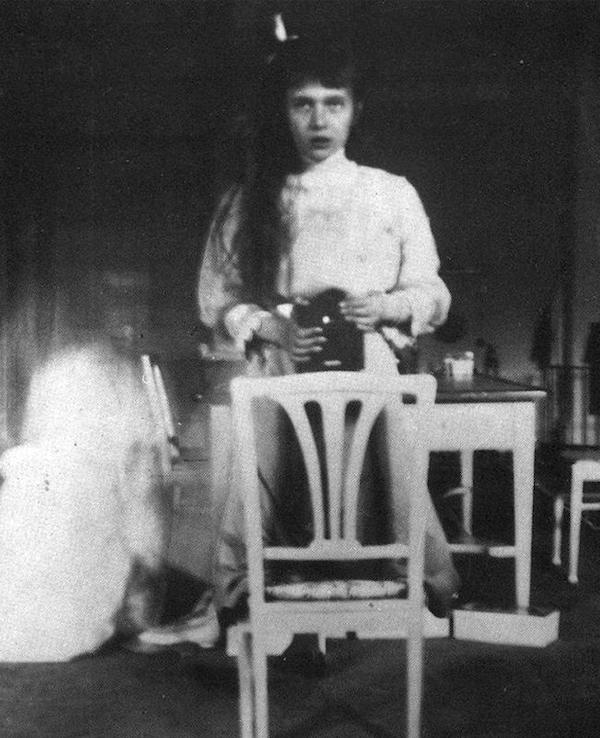 The above photo was snapped by the Grand Duchess Anastasia in 1913, when she was a teenager. The youngest daughter of Russia's last czar is using the wildly popular camera of her time—the Kodak brownie, released in 1900—and a mirror to capture her own likeness.
4

Anonymous New York Photographers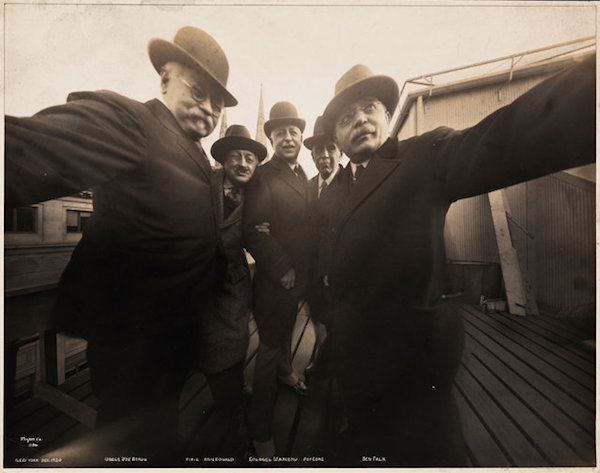 The above photo was taken in 1920 on a New York City rooftop. The caption reads: "Five photographers posing together for a photograph on the roof of Marceau's Studio, while Joseph Byron holds one side of the camera with his right hand and Ben Falk holds the other side with his left hand."
5

Stanley Kubrick
Stanley Kubrick was a photographer long before he was a director. He took this selfie on the set of The Shining with his daughter. Apparently, Jack Nicholson thought Kubrick was taking a photo of him.
6

Jacqueline Kennedy Onassis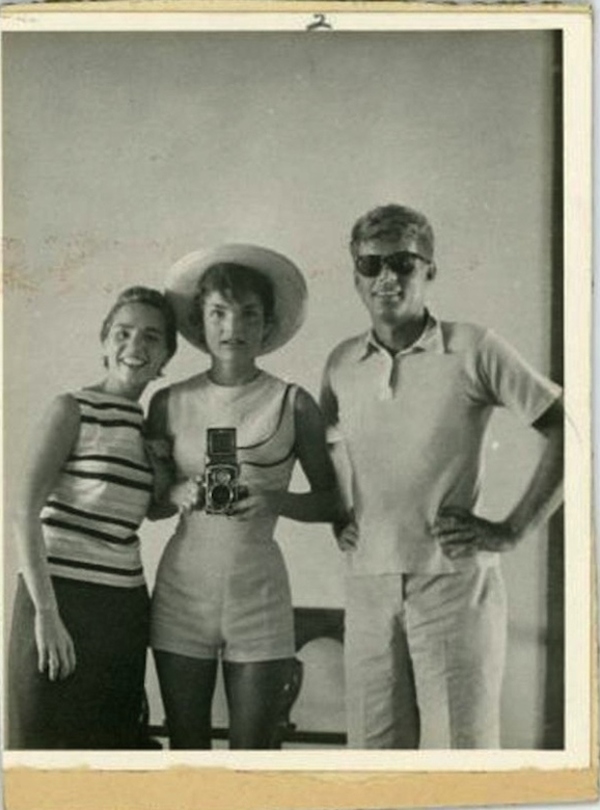 Presidential Historian Michael Beschloss discovered a 60-year-old selfie taken by Jackie Kennedy with her sister-in-law, Ethel, and husband, JFK.
7

Colin Powell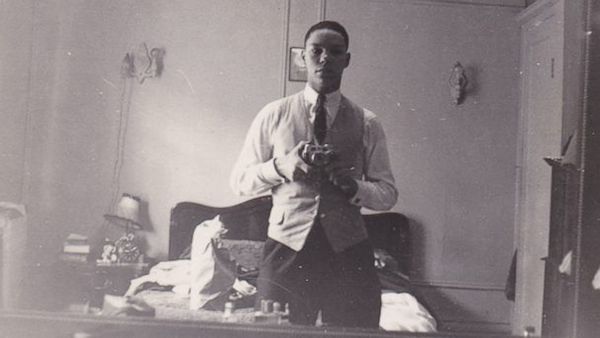 Retired Gen. Colin Powell proved that he was hip before today's selfie-taking cool kids were even born. He posted a 60-year-old self portrait to Facebook and it was everything a selfie should be.
Of the selfie, Powell, 76, wrote, "Throwback Thursday—I was doing selfies 60 years before you Facebook folks."
8

Paul and Linda McCartney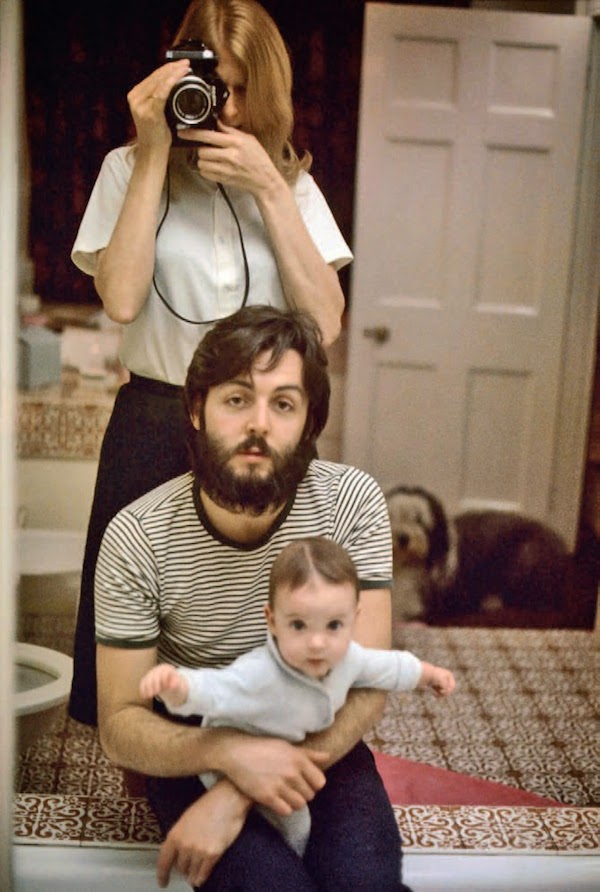 A self-portrait of Linda, Paul and Mary McCartney, 1969. Linda was a photographer in her own right prior to meeting Paul.
9

Anonymous German fraternity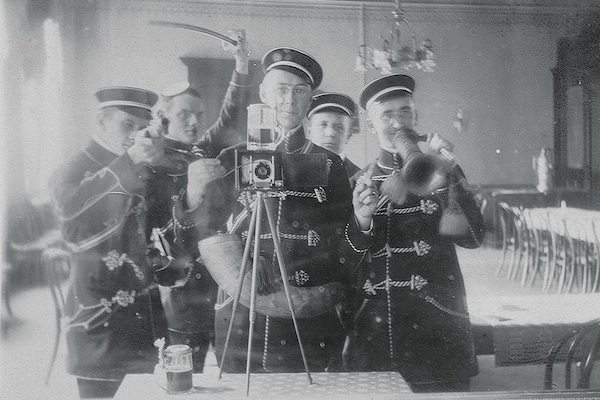 German fraternity mirror selfie, 1912.
10

Vivian Maier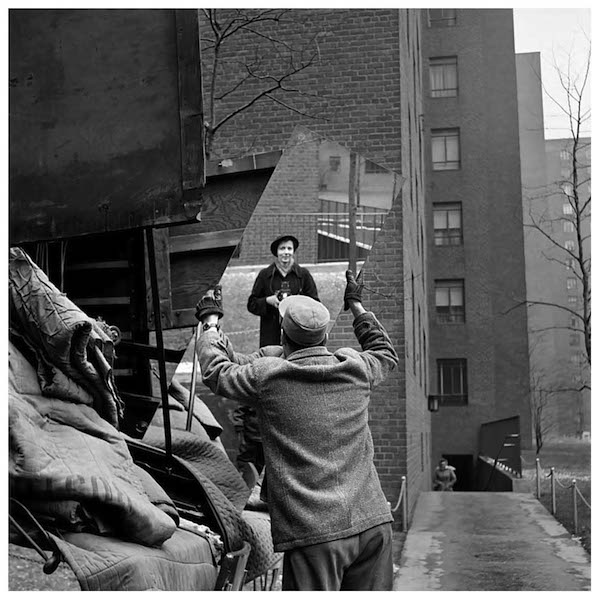 Six years after her death, and four years after the discovery of her photos, very little is known about Vivian Maier. She was born in New York in 1926, worked as a nanny in Chicago, and died in 2009. She spent her life compulsively taking pictures. Most of those who knew her never even realized she was a photographer. A book of her self-portraits, compiled by filmmaker and street photographer John Maloof, was released in 2013.
11

Sammy Davis, Jr. and Jerry Lewis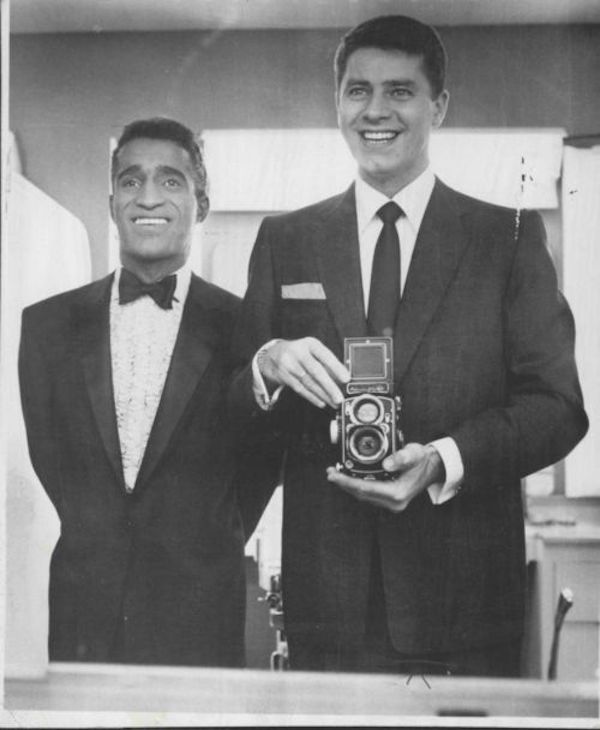 Show biz legends Jerry Lewis and Sammy Davis, Jr. in a mirror selfie from the 1960s.