1

The samurai stylist who cuts hair with fire and a sword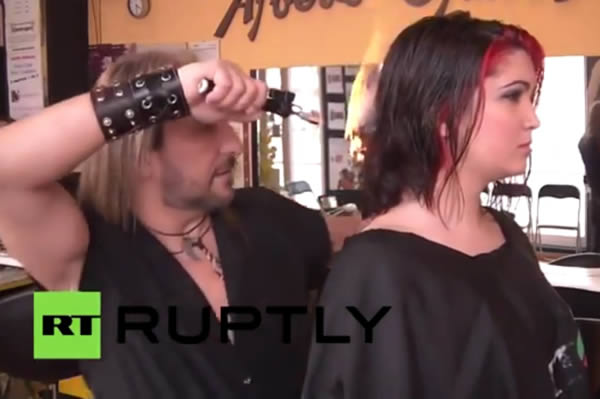 A Spanish hair stylist has taken his art to the next level by using swords, fire and "finger scissors" to cut his clients' hair. Alberto Olmedo, who has a salon in Madrid, admits his methods are "a bit medieval," but claims it is the only way to get both sides of a haircut "mathematically exact."
A video of Olmedo cutting hair shows him using a blow torch at a temperature of 1,300° C (2372° F), to shape a 'do. Another woman is subjected to his "samurai technique" as he uses not one, but two, sharp swords to chop away at her long hair.
2

The claw-wielding hairdresser who is a real-life Edward Scissorhands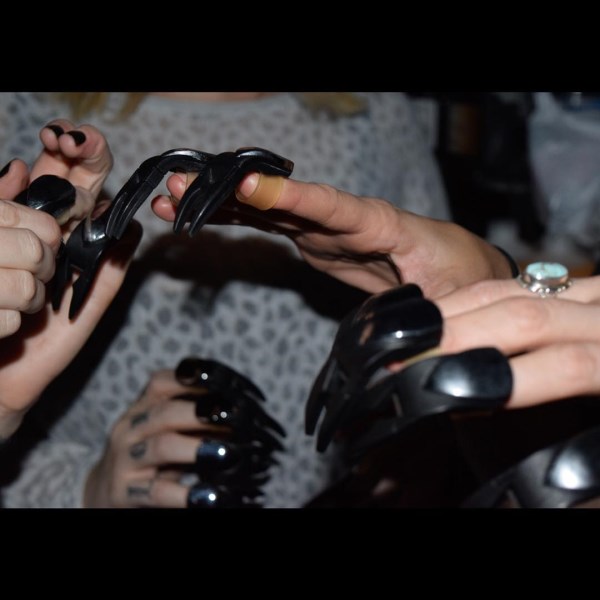 If Edward Scissorhands could have tools for hands, why can't real-life hairdressers?
There is a Fort Myers, Florida stylist has claw-hands. Of course, in his case, the claws are detachable, but impressive nonetheless. Sicilian-born Valentino LoSauro has claw-like finger extensions made from hard plastic and responsive elastic. Inside each claw, a razor-sharp stainless steel blade is inserted. All that Valentino needs to do to cut hair is run his hand through a customer's locks and voila, a zigzag look is created. This device, he claims, can be used to cut hair twice as fast as normal shears. He's already sold about 30,000 of the clever inventions he calls Clawz.
Just like beating an egg to make it fluffy, a zigzag cut gives hair a voluminous and vibrant appearance. It's just another tool in a hairdresser's kit, according to Valentino, and won't replace scissors or blades.
3

The 230 pound hairdresser who splits his time between the salon and the gym
This guy is a cut above your average hairdresser! Simon Ackroyd spends his days as a salon stylist but pumps iron in the gym at night. The 45-year-old, who consumes a whopping 6,000 calories-a-day, has been cutting hair for 30 years and bodybuilding for 18 years.
The father-of-four, who has a 58-inch chest, 21-inch biceps, and 29-inch thighs, said: "I don't see myself as everyone else sees me." Simon, from Cheadle, Cheshire, entered his first competition in 2007 and won the "Over 40" prize at the National Amateur Body Builders' Association Championships. He came 5th in the same category at the Mr. Universe competition in Southport in 2014.
About his day job, he says, "when people see me they're sometimes shocked. No one expects a guy like me to be cutting hair. People will walk past with their mouths hanging open. I have a lot of regular clients, and they're all dead proud."
4

The Kung-Fu barber who cuts hair upside down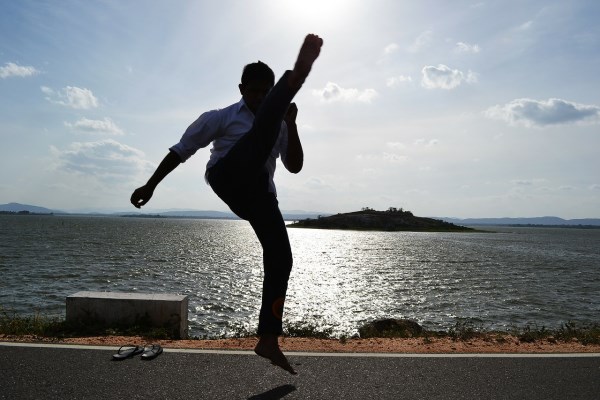 To attract more customers, a Chinese hairstylist, trained in the art of kung-fu, cuts hair while standing doing a headstand.
36-year-old Wang Xiaoyu first attracted media attention in 2009. The wacky barber has been cutting hair in the city of Changsha, Hunan Province for 16 years and is now using his 18 years of kung-fu training to boost his business.
5

The Chinese hairdresser who uses Zen meditation to cut hair with his eyes closed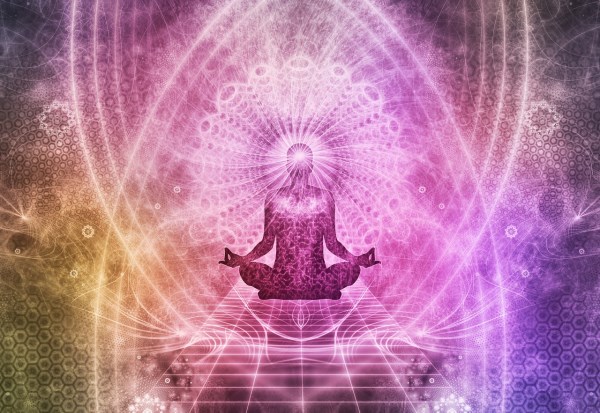 In 2015, Tian Hao, a Chinese hairstylist from Xi'an, Shanxi Province, made news headlines with his unique method of cutting hair. Tian claims to use Zen meditation to "feel" the aura of his customers' hair.
The Chinese master keeps his eyes closed while wielding two sharp scissors and unleashes his hair-cutting talents on live subjects who pay a fortune for his service. To demonstrate his unusual skill, Tian recently made a demonstration at his salon where he cut the hair of two models at the same time, without inflicting injury. In fact, the hairdresser insists he hasn't had an accident with the scissors yet.
Once he's finished trimming, he uses a vacuum cleaner instead of a blow dryer to style clients' hair. "Not only does it layer the hair perfectly, but is also sucks up all the clippings too," he says. As you can imagine, this kind of unique service doesn't come cheap. Hao charges 3,900 yuan ($610) for men and 3,600 ($570) yuan for women, and never offers discounts.
6

The Florida barbershop that promotes reading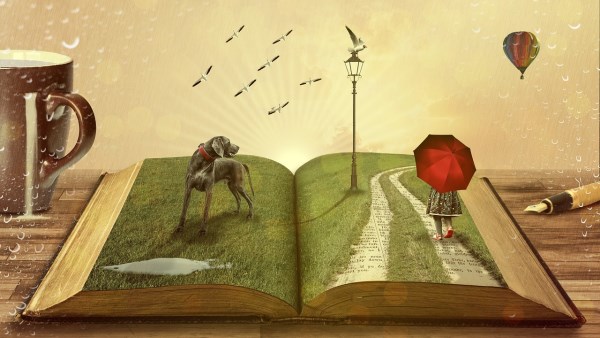 Most men go to the barber and expect to come out with a fresh cut. But one Florida barbershop is making sure each of its customers is leaving with way more than a new head of hair.
An array of books lines the wall inside Royal Touch Barbershop, a salon where education is valued as highly as great hair. Reggie Ross, the Palm Beach County shop owner, explains why he chose to transform his business into a pseudo-library. "The barbershop is based on men coming together grooming each other to become better men, and I think books and education is a part of that."
Young customers are encouraged to read books while they wait, and they sometimes read aloud to Ross while getting a haircut. His hope is to advance literacy amongst young black males in his community, where just over 60 percent of black students graduate from high school.
Thus far, Royal Touch Barbershop's operation seems to have had a positive effect on its clientele. "Every time I leave the shop, I feel like I was in school learning something," one customer said. "Plus I feel like a new person with a fresh haircut."
7

The Chinese barber who is still practicing the rare art of Dahuojia, where hair is burned off with hot tongs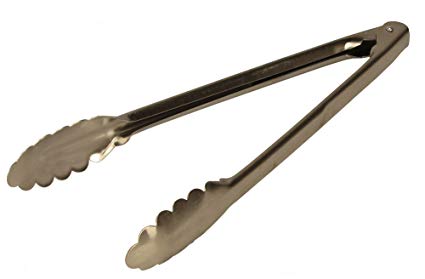 When it comes to creating stylish designs, Chinese hairdresser Wang Weibu is quite literally hot stuff.
The traditional barber is one of the last still practicing the ancient art of Dahuojia hairdressing, which involves using a pair of red hot metal clamps to burn hair off rather than cut it.
If the hair is too long, the clamps are used as a pair of scissors. It's cut to the desired length, and Weibu then slides the burning hot metal over the rest of the hair to create a perm, which he claims lasts up to three months. This traditional method of cutting hair was widespread in China until it fell out of fashion in the 1980s.
For the moment, business is doing well at Weibu's shop in Jinshi, Santai county in Sichuan province, southwest China. He said, "My customers agree with me that hair done in this way can keep the same shape for three months. It works well.'
8

The barber who creates amazing portraits of celebrities on his clients' scalps
A San Antonio-based barber and artist is combining his skills by creating portraits of celebrities on his clients' heads.
Rob Ferrel has spent the last few years studying the faces of various celebrities and working out how to define their features on a human scalp. Using standard hair clippers, he crops hair to varying lengths to create an outline of his chosen subject's features. Rob then uses black and colored eyeliners to fill in the more intricate details.
Ellen Degeneres, Kim Kardashian, and Bob Marley have all been given the Rob Ferrel scalp treatment to date. His work has become so popular that clients have traveled from across America to get their idols faces imprinted onto their heads.
9

The New York hair stylist who gives free haircuts to the homeless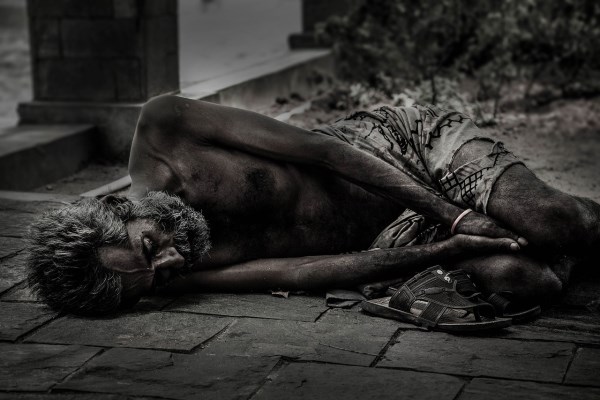 Mark Bustos, a New York stylist, spends his Sundays (the only day he has off ) walking the citys streets giving haircuts to the homeless.
Bustos got the idea after visiting family in the Phillippines in 2012. While there, he rented a barber to give haircuts to local needy children. He says that his most memorable "client" was a man named Jemar Banks. "He didn't have much to say throughout the whole process, until after I showed him what he looked like when I was done. The first thing he said to me was, 'Do you know anyone that's hiring?'"
Bustos said he intentionally cuts hair for the homeless on open, well-traveled places like street corners and sidewalks so that the public can watch—"not to see me," he notes, but so that others can find inspiration in the good deed, and be kind to those less unfortunate as well.
10

The Chinese hairstylists who use a giant comb and large pair of scissors to cut hair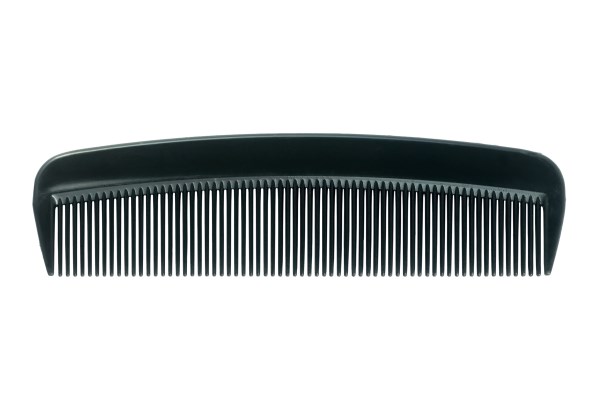 Two talented Chinese hairstylists decided to put on a show for the people of Changsha city—by cutting hair using a giant comb and a pair of large gardening scissors.
The mysterious duo attracted quite a crowd to the middle of Changsha, and even though they announced their hair styling services were free, not many onlookers hurried to take advantage. The crazy hairstylists did get the chance to show off their skills when a brave girl stepped on stage, however, and agreed to let them cut her hair. Believe it or not, she said she was quite pleased with her new look.