1

Rainbow Roots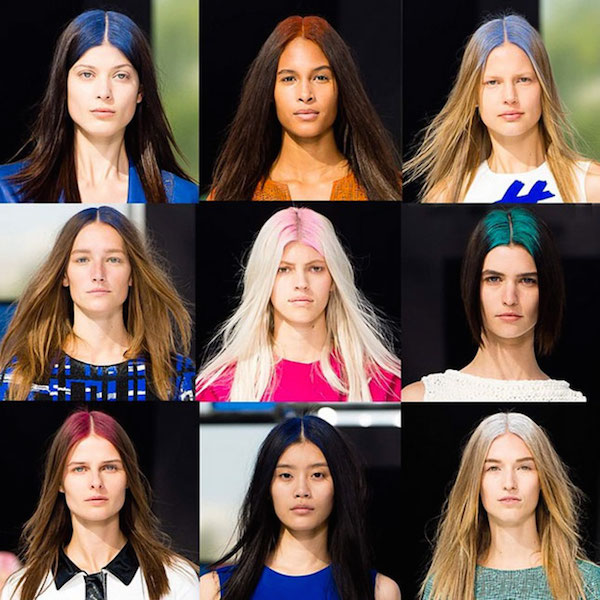 This funky look is basically the opposite of colorombre—you apply rainbow colors to the roots of your hair only, instead of the tips. It's the perfect look for anyone who wants to get a taste of the colorful hair trend, but doesn't want to commit to a full head of rainbow hair.
2

Clip-On Man Bun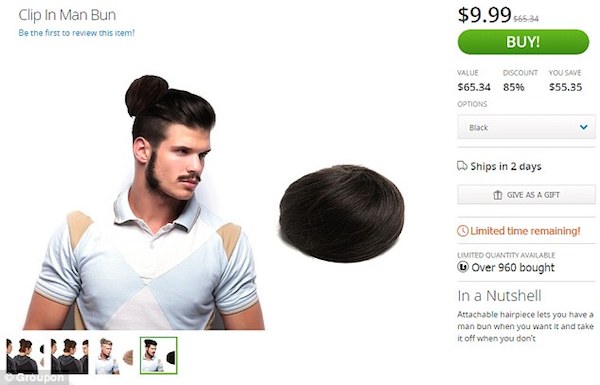 We have reached peak man bun.
Clip-on man buns are now a "thing." They're a quick and easy solution for those gentlemen who are eager to try the popular hairstyle worn by the likes of Jared Leto and Harry Styles, but who would rather not wait for the time it takes to actually grow out their own lengthy locks. You can now buy a clip-on man bun for the low price of $9.99 (the actual listed value is $65.34!) on Groupon, and they are—according to the powers that be—selling like hotcakes.
Is this the death knell for a much-derided trend? Only time will tell.
3

Galaxy Hair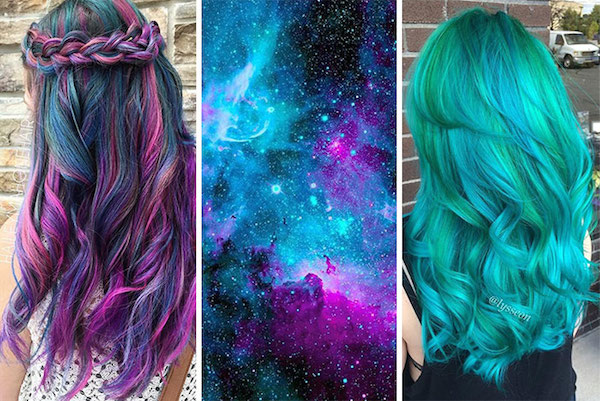 The galaxy is infinite in its beauty, so why shouldn't your hair be?
Cosmopolitan UK unearthed a hair trend that involves dyeing your hair colors inspired by the cosmos. Experimental trend chasers have been posting images on Instagram of their newly colored hair next to pictures of space, colorful stars, and planets.
Not only does the style necessitate a certain amount of confidence, but it will also require a pretty considerable time commitment. Hair stylist Kristi Coleman said that it took her around five and a half hours to give her coworker galaxy hair. "And the upkeep is very difficult," she says. "There's a lot involved with it. You have to really take care of it to make it last."
4

Glitter Roots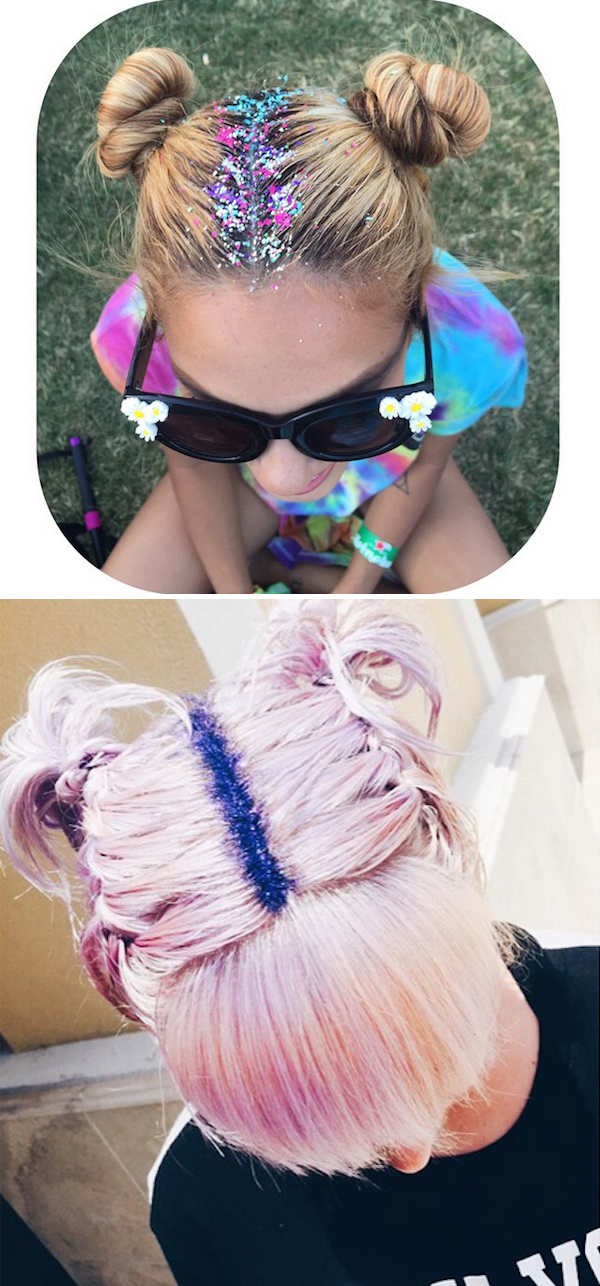 Need to stretch time between coloring appointments? Simply add glitter.
Karen Wiggins, a hair stylist based in New Jersey, gives some guidance on how to add a little sparkle to your hair. Step one: find your glitter of choice and mix it with clear styling gel (it has to be clear to look right, she suggests). "Then carefully spread the glitter and clear gel mixture no more than one inch from your part," she said. This can be done by using an old foundation brush or simply using your fingers.
Sounds easy, but now comes the hard part. Expect to find glitter in your shower and your bed sheets for at least a few days afterward—it takes several shampoos to properly remove it from your hair.
5

Sand Art Hair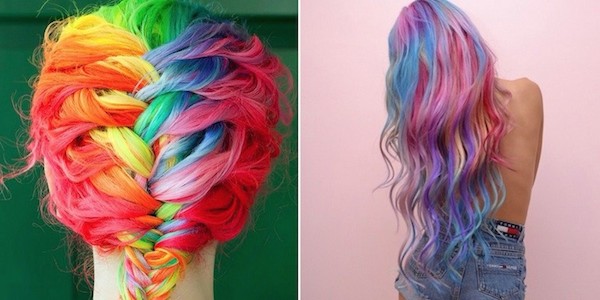 Remember the colorful sand art you saw at the local craft show? Now you can emulate those pretty multi-colored layers on your tresses!
Hair color brand Pravana just launched its new in-salon color formula called Vivids Locked-In, which gives hair stylists the capability to put different colors on the same chunks of hair without the color transferring onto the hair next to it. It gives hair that layered, sand art look that's seriously cool.
6

Pumpkin Spice Latte Hair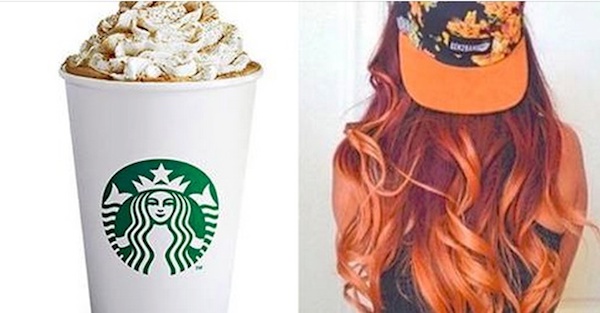 At first, Pumpkin Spice Latte was just a yummy seasonal coffee. Then the flavor was introduced in other foods like M&Ms, Twinkies, Frosted Mini-Wheats and so, so many more.
Now, it seems the world of pumpkin spice has expanded to include non-edible items. Lotion, candles, and beauty products certainly come in scents like pumpkin spice, but that would be too ordinary and predictable at this point. So, what on Earth have they thought of next? Pumpkin spice hair, of course.
Slightly more copper and golden than red, but certainly not strawberry-blonde, pumpkin spice hair is a deep orange streaked with hues of caramel. Or is it? As one Twitter user said, "#pumpkinspicehair REALLY AMERICA it's called having red hair..."
7

The "Hun"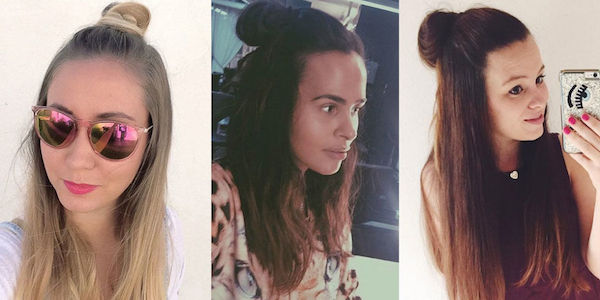 Oh, no. We thought we reached peak man bun, but apparently, the bun has also now spread to women.
The half bun (or "hun") is taking the beauty world by storm. ?It's literally the easiest way to update your 'do. Just take the top half of your hair and loop it into a messy bun. It works for any hair length and texture.
8

Fluid Hair Painting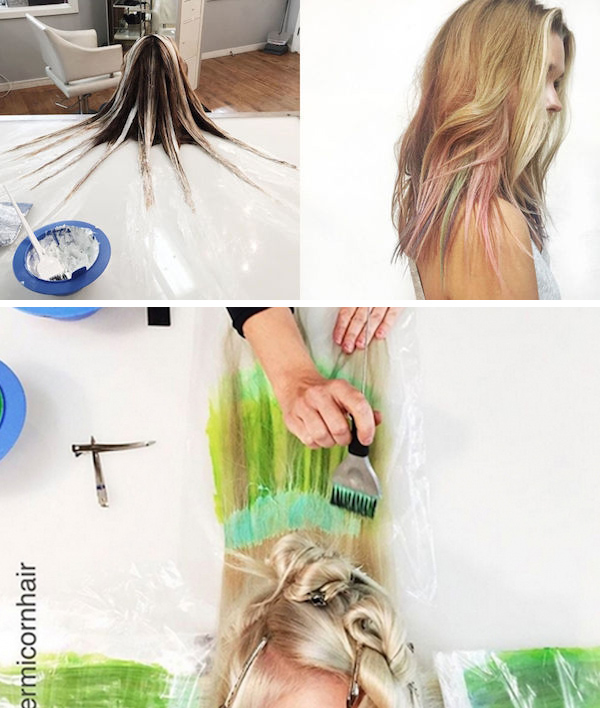 Fluid Hair Painting is the latest trend taking over salons.
Created by KL Christoffersen of Cheeky Strut Salon in Grand Rapids, Michigan, this cool technique is done by lying down with your hair fanned out on a table.
Christoffersen explained the technique, saying, "Because the hair is fanned out, it gives me the ability to thoroughly look over every strand to see how the color melts from top to bottom. Plus, no matter how the client parts their hair, you're able to give them a tailored, multidimensional color because you can visually see how everything will collapse together."
9

Hair Tattoos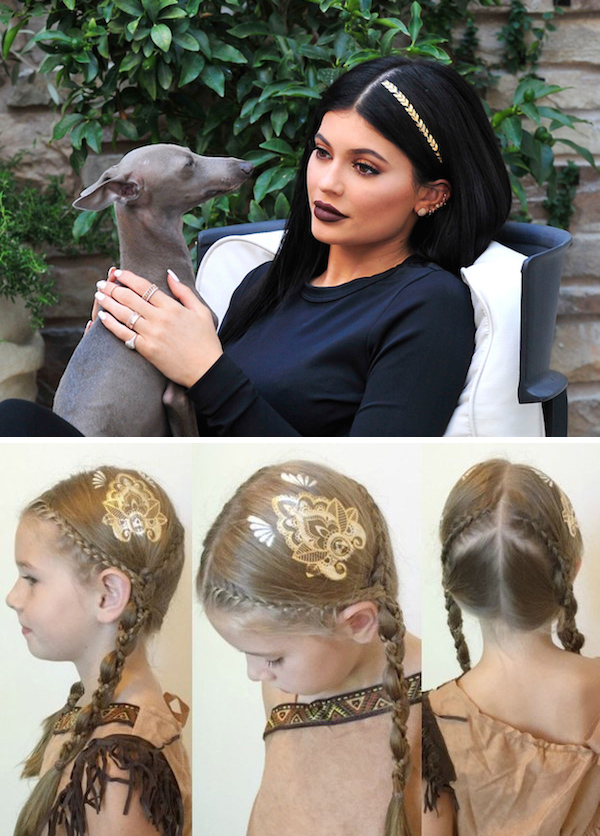 When we saw Kylie Jenner sporting a hair tattoo in October 2015, we were hooked.
Packs of temporary metallic hair and body tattoos are sold for $4.99 at stores like Walmart, Walgreens, Rite Aid, Ulta, and Target. To apply them, hold the tattoo design side down against your hair, then dab it with a wet cotton ball. Peel off the paper backing the tattoo and there you have it—a little bling to add to your crowning glory.
10

Granny Hair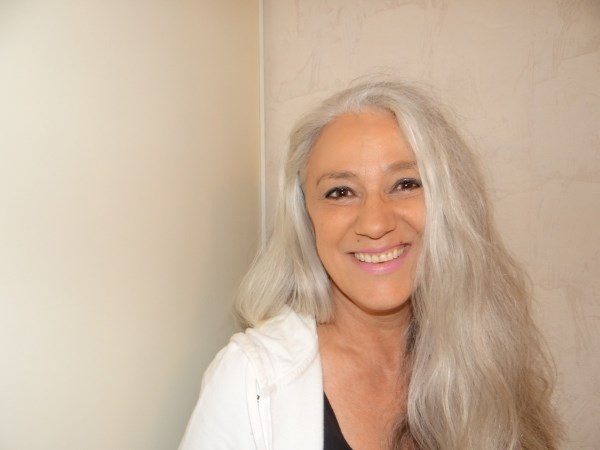 Granny hair (or gray hair) has been trending most of 2015 and shows no signs of abating.
Young women (and men) around the world have gotten fed up with how good older, silver-haired foxes look with their gray hair and have started dying their hair that way as well. Whether it's an act of jealous appropriation or a tacit nod to the older folks that know how to rock their silver locks, this gray hair trend has a way of turning heads.