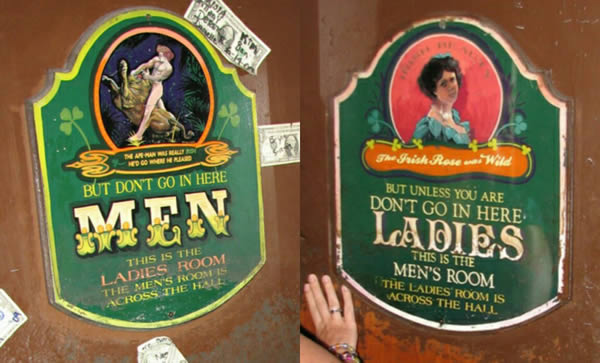 This sign belongs to McGuires Irish Pub in Pensacola. They got in big trouble for this a long time ago, so there is a curtain behind the men's room door, whichever one it is.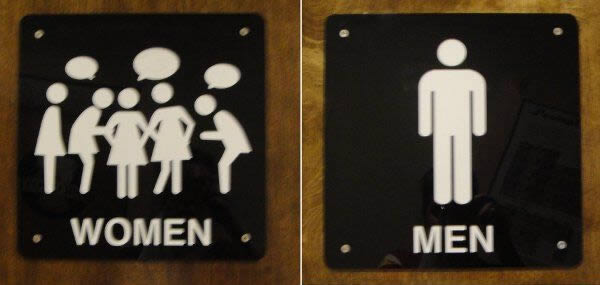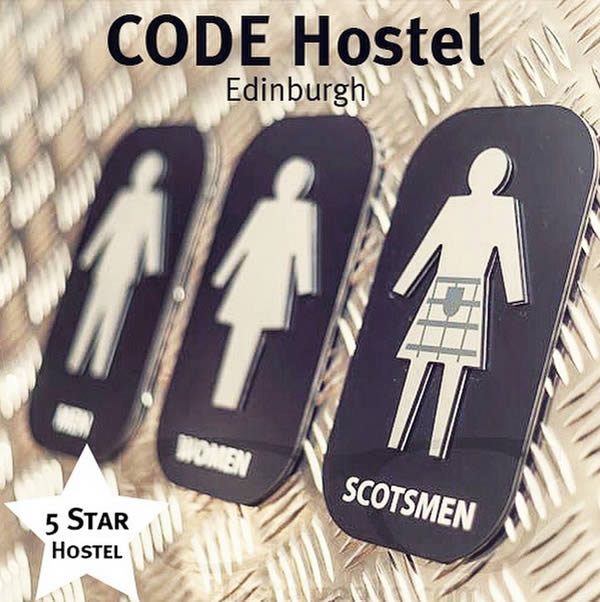 Found at @codehostel, a geek hostel in Edinburgh.

Many women may chose the wrong door.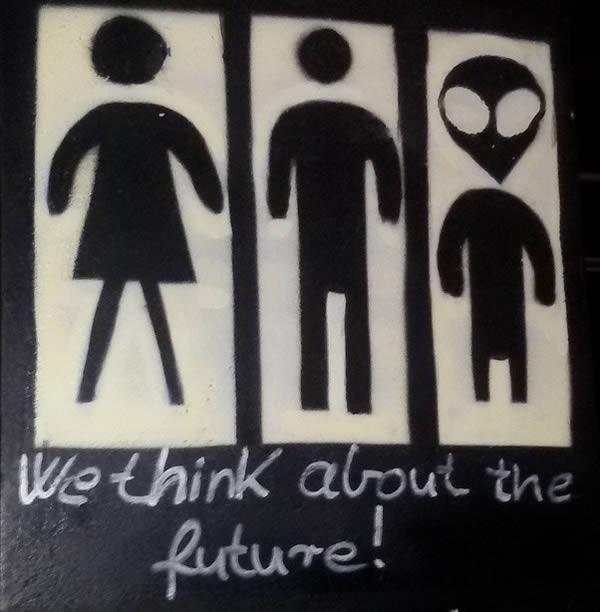 This establishment is hoping for a Close Encounter of the Third kind.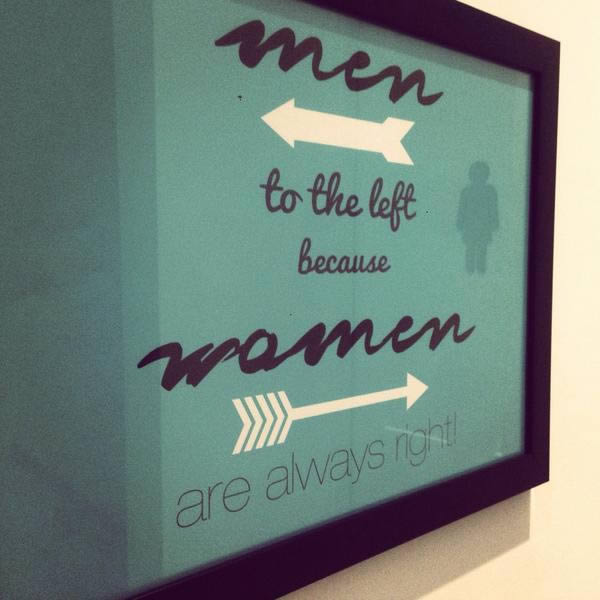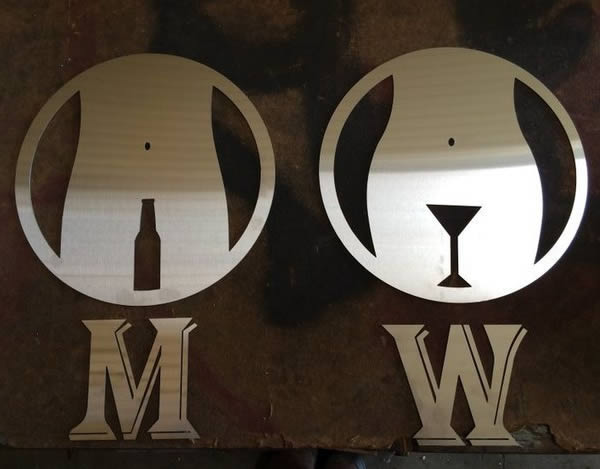 Beer Vs Martini sign by Liquid Agency.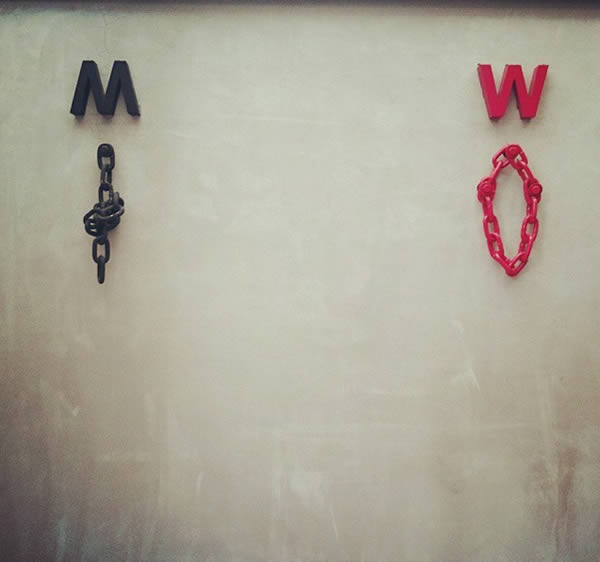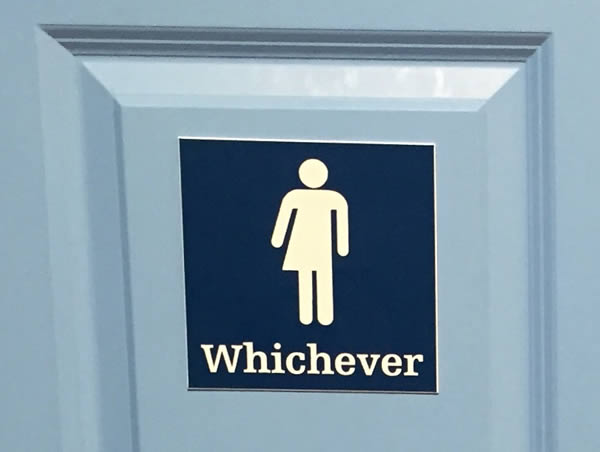 A gender neutral restroom, or as one commenter said, a "bothroom."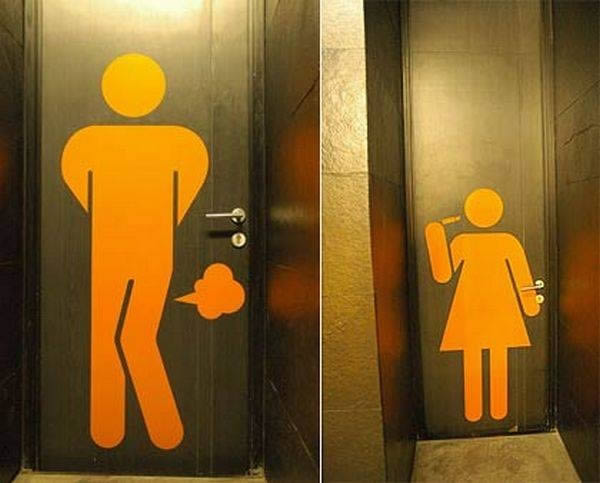 Farts and makeup... these signs pretty much sums up what men and women do inside.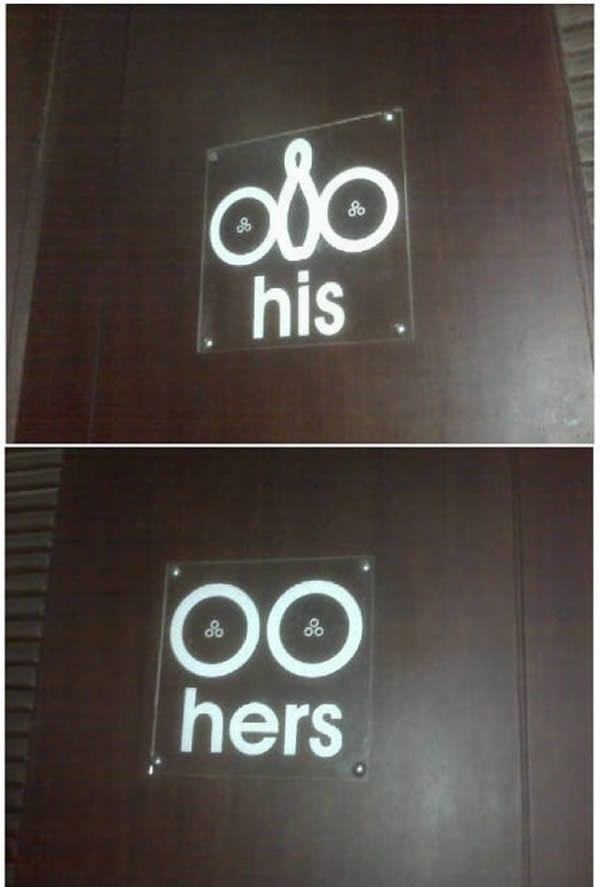 Toilet signs at a bowling alley.