1

The silent film director whose head went missing in a possible occult ritual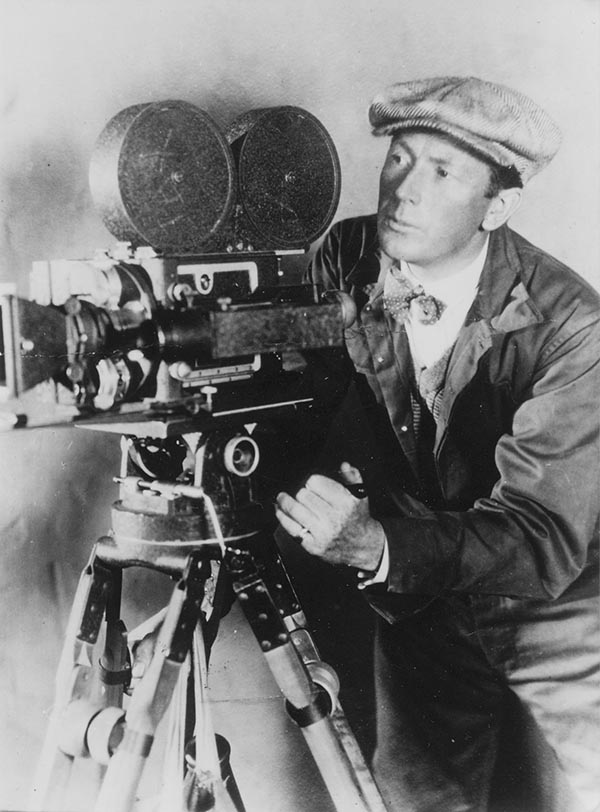 Why would anyone steal silent film director F.W. Murnau's head from a crypt in Potsdam, Germany?
Police and officials of the Murnau Foundation believe occultists are responsible and confirmed that they were investigating the theft of "skeletal parts" from a burial chamber in the Stahnsdorf cemetery southwest of Berlin where Murnau has been buried for 83 years along with his brothers.
Police wouldn't readily identify the long-dead victim, but the Friedrich Wilhelm Murnau Foundation, the government-run overseer of Murnau's works and legacy, confirmed that it was indeed Murnau's crypt.
Murnau created the 1922 classic masterpiece "Nosferatu," a retelling of the Dracula tale, starring a ratlike Max Schreck as the wizened, ancient vampire. You can watch it in its entirety below:

2

The inept gang who tried to snatch Lincoln's body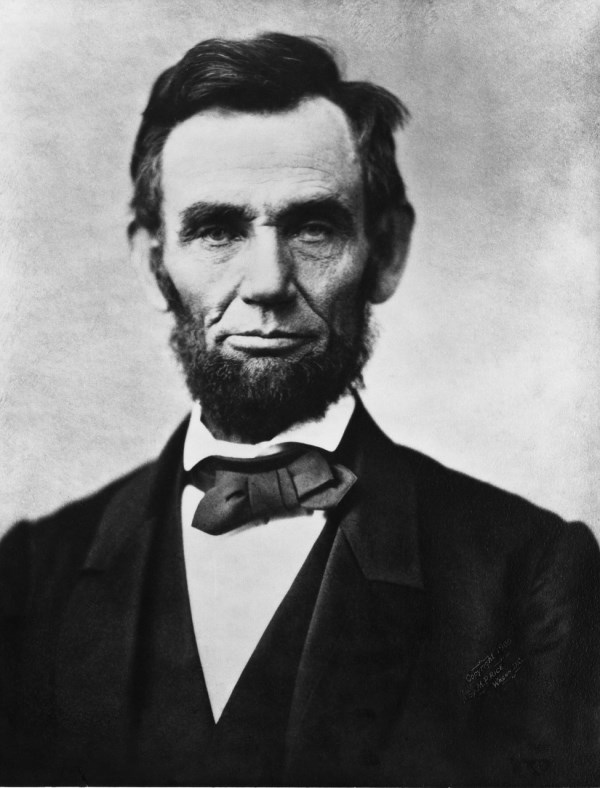 In 1876, Abraham Lincoln's body lay within an aboveground white marble sarcophagus in a handsome tomb on the grounds of Springfield, Illinois' Oak Ridge Cemetery.
The only thing standing between the body and any would-be grave robbers was a single padlock on the tomb's chamber door. His sarcophagus wasn't at all burglarproof: Its lid was sealed, not with cement, but with the less permanent plaster of Paris. There was no groundskeeper, no security. After all, who would want to steal Lincoln's body?
Enter a gang of Irish counterfeiters from Chicago led by a small-time crime boss named Big Jim Kennally. Early in 1876, Kennally's best engraver of counterfeit plates, Benjamin Boyd, had been sentenced to 10 years in the state penitentiary in Joliet. To pressure the governor to release his man, Kennally recruited two members of his gang, Terence Mullen, a saloonkeeper, and Jack Hughes, a sometimes manufacturer of counterfeit nickels, to kidnap Lincoln's body. For ransom, they would demand $200,000 in cash and a full pardon for Boyd.
With the lack of security, the gang should have had an easy time of acquiring the body, but neither Mullen or Hughes had any body-snatching experience. So, they invited a man named Lewis Swegles, who they thought was a grave robber, to help them. They couldn't have made a worse choice because Swegles was a paid informant—a "roper"—of the Secret Service.
Swegles reported every detail of the plot to his boss, Patrick D. Tyrrell, chief of the Chicago district office of the Secret Service. On the night he accompanied Mullen and Hughes to Oak Ridge Cemetery, Tyrrell and his agents were lying in wait for them at Lincoln's tomb.
Despite being career criminals, they didn't know how to pick a lock, so they cut through the padlock with a file. Once inside the chamber, they found they could not lift Lincoln's 500-pound cedar-and-lead coffin. The men were considering their options when a detective's pistol accidentally went off outside. Mullen and Hughes bolted, but it wasn't much of a getaway—they headed straight back to their saloon in Chicago where Tyrrell arrested them a couple days later.
3

The grave robber who dug up 29 girls and dressed them for birthday parties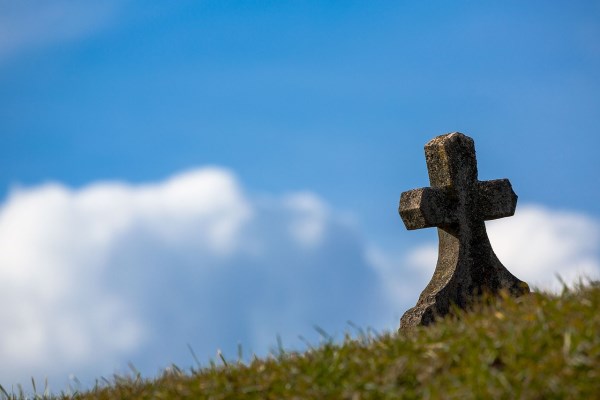 Creepy footage filmed by a self-described Russian "historian," Anatoly Moskvin, shows several bodies he exhumed after visiting more than 700 cemeteries, sitting around his house in bizarre costumes.
Moskvin is rumored to have dug up approximately 150 graves so he could dress the corpses of dozens of young girls for birthday parties. He also compiled up-to-date information about the lives of each girl he had dug up.
His macabre obsession with the dead was discovered when his parents visited him after returning from holiday.
A reputed genius who speaks 13 languages, the 46-year-old from the city of Nizhni Novgorod in central Russia was arrested in 2011, but he will not stand trial for his appalling crimes. A judge has ruled that he is not mentally fit enough to stand trial and should remain in a psychiatric clinic.
A prosecution spokesman said: "After three years of monitoring him in a psychiatric clinic it is clear that Moskvin is not mentally fit for trial. He will, therefore, be kept for psychiatric treatment at the clinic."
Moskvin claims his fascination with the dead began when he was 12 when he came across a funeral procession whose participants forced him to kiss the face of a dead 11-year-old girl.
4

The grave robbers who loot from the bodies of fallen soldiers for profit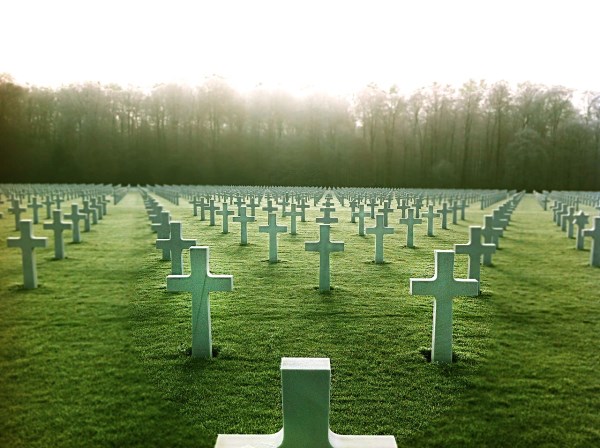 In 2012, it was discovered that grave robbers were plundering the burial sites of thousands of German soldiers to feed the demand for Nazi memorabilia.
Tens of thousands of troops from the Third Reich were killed in battlefields in Eastern Europe during the Second World War. Alongside their fallen bodies were items such as dog tags, rifles, daggers, and helmets.
Organized gangs are now digging up the graves of the soldiers to make off with the valuable items. The trade in Nazi memorabilia is worth millions of dollars in countries where it is still legal.
The trade is focused around battlefields in eastern Europe and Russia. Items being sold at recent fairs include those excavated from sites in Demyansk in Russia and Kurland in Latvia. Experts say that authorities turn a blind eye to activities of the grave robbers, because they have "little regard for Germans."
Despite the enthusiasm from collectors for the found relics, the trade has sparked anger from the German War Graves Commission. The organization locates around 40,000 dead soldiers each year and reburies them. Charity president Fritz Kirchmeier said, "Often staff discover that graves have been looted. Worst is the lack of dog tags, without which we cannot identify the soldiers."
5

The famous family who staged a phony grave robbery in order to move a body to the place of their choice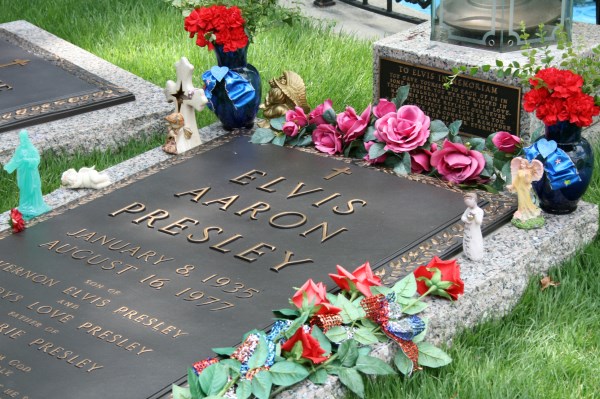 Did Elvis Presley's family stage a plot to snatch the King's body after he died in 1977? An FBI informant says yes, and was also allegedly involved in the scheme.
The goal was to persuade Memphis officials to move Elvis from the public cemetery to Graceland, which is now a $15 million-a-year tourist attraction.
The late Vernon Presley, Elvis' father and executor of his estate at the time, wanted his son buried on the mansion grounds, but it was in an area not zoned for burials. Three weeks after Elvis died of a heart attack, Vernon had lawyers for the Presley estate petition the Memphis and Shelby County Board of Adjustment for a zoning variance. They cited what they called an attempted theft of Presley's body several days earlier and the expense of round-the-clock security.
Obviously, the grave robbery was a hoax, but nonetheless, three men were arrested on August 29, 1977, near the Forest Hill Cemetery mausoleum where Elvis was entombed in a 900-pound copper coffin. One of them was Ronnie Tyler, who later became an FBI informant.
Tyler "had been in cahoots with a crooked deputy sheriff, who swooped down and 'captured' the thieves," said Ivian C. Smith, former head of the FBI's Arkansas office.
On September 28, 1977, the board OK'd Presley's request to move his son's body to Graceland. The singer was reburied there on October 2.
More than 600,000 people, at about $77 a head, visit Graceland and Elvis' gravesite each year.
6

The disgruntled employee who stole Groucho Marx's remains and left them at a different cemetery
After the lovable and iconic comedian Groucho Marx died in 1977, his remains were placed at Eden Memorial Park in Mission Hills, California. In May 1982, his ashes were stolen from a sealed crypt and were found later that day at the gates of Mount Sinai Memorial Park in Burbank, about 12 miles away. The kidnapper — or, in this case, ash-napper — has never been caught, but questions remain. Why were Marx's ashes stolen and who was the culprit? An obsessed fan looking for the ultimate souvenir? A ghoulish opportunist planning to make a ransom demand, then changing his mind? Or simply someone who thought the comedian should be buried at a more high-profile location closer to Hollywood?
Rumor has it (though we don't know for sure), an employee of the cemetery, angry that he was fired, pried the cover off Groucho's niche and stole his urn. He brought it to Burbank in part because Groucho had once said, "I would never be caught dead in Burbank."
Whatever the reason, management at the cemetery responded to the incident by moving Marx's remains to a more remote location in a room inside the mausoleum, and installing security monitoring devices throughout. They have since been reluctant to give out the exact location of any of their more famous residents.
7

The men who held Charlie Chaplin's body for $600,000 ransom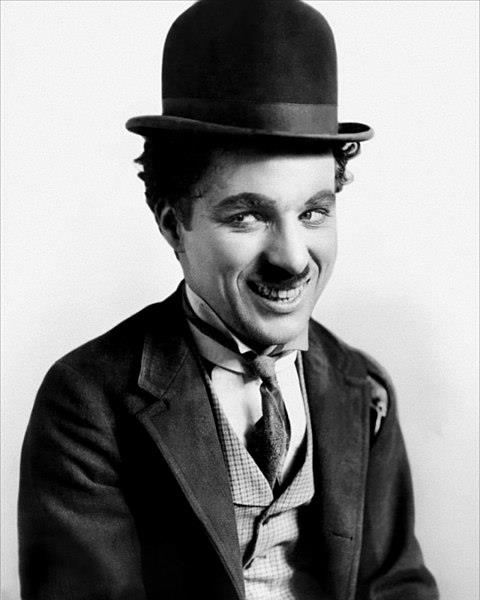 In 1978, two men stole the corpse of Charlie Chaplin from a cemetery in the Swiss village of Corsier-sur-Vevey, located in the hills above Lake Geneva, near Lausanne, Switzerland.
Immediately after the body snatching, Chaplin's widow, Oona, received a ransom demand of some $600,000, which she refused to pay, saying that her husband would have thought the demand "ridiculous." The callers then made threats against her two youngest children.
After a five-week investigation, police arrested two auto mechanics—Roman Wardas, of Poland, and Gantscho Ganev, of Bulgaria. Busted, the criminals led police to Chaplin's body, which they had buried in a cornfield about one mile from his family's home in Corsier.
In December 1978, Wardas and Ganev were convicted of grave robbing and attempted extortion. Wardas and Ganev apparently stole Chaplin's body in an attempt to solve their financial difficulties.
Wardas, identified as the mastermind of the plot, was sentenced to four-and-a-half years of hard labor. Ganev was given an 18-month suspended sentence, as he was believed to have limited responsibility for the crime.
As for Chaplin, his family reburied his body in a concrete grave, where he remains, in peace, to this day.
8

The mysterious grave robbers who stole the hands of Juan Perón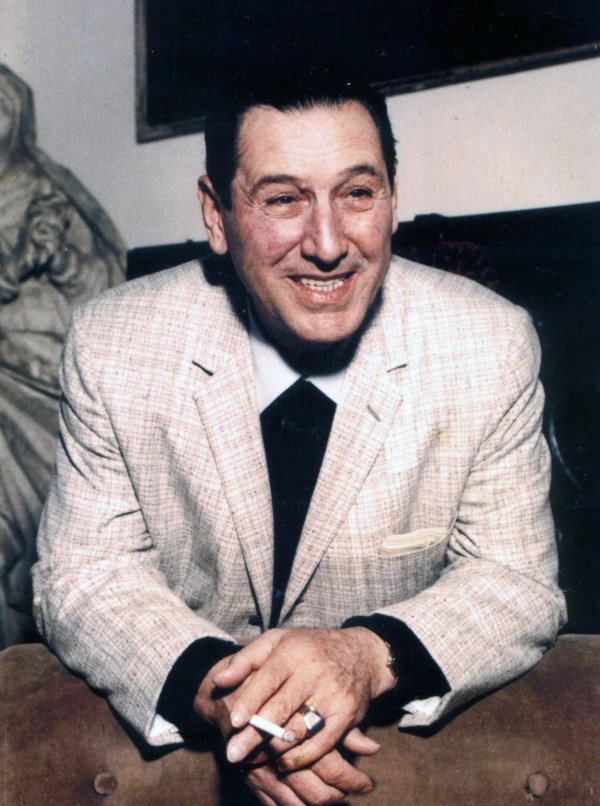 In 1976, former Argentinian president Juan Perón's coffin was placed in the Perón family tomb in Chacarita Cemetery, located in the Chacarita ward of the city of Buenos Aires. Thirteen years later, the Peronist Justicialist Party received an anonymous letter claiming Perón's hands had been removed from his tomb along with his army cap and sword. The letter demanded the party pay an $8 million (U.S.) ransom for their return.
Authorities checked Perón's tomb, to find that it had indeed been broken into, and the hands and other items had been removed, including a poem written to him by his last wife, Isabel.
Vicente Saadi, the head of the Justicialist Party, refused to pay the ransom. After a criminal investigation, six men were arrested, and five arraigned. However, no one was ever charged in relation to the incident, and the hands were never recovered.
There is evidence that the theft had some official support, as the robbers used a key to access the tomb. Many involved in the criminal investigation have since died under mysterious circumstances.