1

The French woman who is on trial for selling "magic cheese"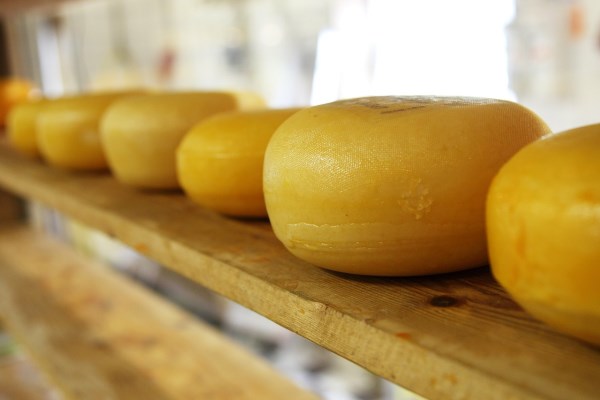 At the time of this writing, a woman is on trial for allegedly bilking people out of hundreds and in some cases thousands of dollars, with pie-in-the-sky promises they could make and sell fancy cheeses to French beauty product producers.
74-year-old Gilberte van Erpe is charged with selling Chileans overpriced cheesemaking kits, claiming they could sell the results to the French beauty business at a fat markup. Erpe had sweet-talked 5,500 people to the tune of $16.14 million total before the scheme collapsed, and she was arrested in 2008. A year later, it was reported that buyers were largely villagers without much to begin with in the first place.
Van Erpe could face up to 10 years in prison if convicted.
2

The vendor who scammed tourists with $30 dollar hot dogs
While we realize things have gotten more expensive in New York City over the years, charging $30 for a hot dog is still pretty outrageous. Yet, that's exactly what's been happening to tourists who frequent the area around Ground Zero.
A hot dog vendor named Ahmed Mohammed, stationed near the World Trade Center, certainly hoped there would be no trouble when he sold the pricey dogs to the public. That is, until he was caught pulling a fast one on camera.
NBC 4 New York recently captured Mohammed trying to charge a man named David $15 for a hot dog and a pretzel near the World Trade Center. David, who speaks with a French accent told reporters "I said, 'What are you, a crook? I'm not a tourist, so I know the price in New York."
Customer after customer then recounted how the vendor tried to charge them $20 to $30 for a hot dog to NBC 4. The price for a hot dog at Mohammed's stand is not posted, which makes it particularly difficult for anyone to know what to do. It appears Mohammed makes it up as he goes along, which goes against the Department of Consumer Affairs's standards.
Since the news expose, Mohammed was fired from his job and a new vendor has been assigned to take his place.
3

The documentarians who helped uncover a Kickstarter scam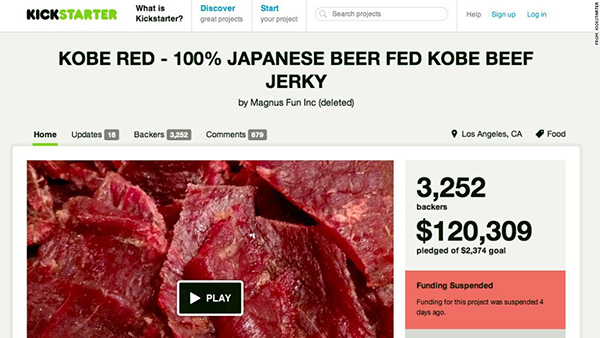 With the advent of crowdfunding comes new ways to scam the public. Take, for example, this questionable Kickstarter campaign.
Entitled "KOBE RED - 100% JAPANESE BEER FED KOBE BEEF JERKY," the campaign first appeared on Kickstarter on May 14, 2013, and it raised $120,000 from 3,300 backers in just one month. Kickstarter, however, pulled the plug just before the campaign was scheduled to end, and the money was set to go into the fraudsters' bank accounts.
The popular crowdfunding site relies on its community to self-police, and the Kobe Red shutdown came after a sharp Kickstarter user and a documentary team raised concerns.
The supposed company in charge, Los Angeles-based Magnus Fun, promised the jerky was the first kind made from tender and expensive Japanese Kobe beef. They posted a decent amount of information on the Kobe Red page, including rave reviews from people who had supposedly tried the jerky –"OMG I'm licking my fingers in public," one alleged text message screenshot reads. The con artists also included information about imported meat inspection, and they posted a story about one of its founders eating Kobe beef on his uncle's ranch.
But Magnus Fun also raised a few eyebrows with what they didn't show. There wasn't much personal information, nor did they include photos and videos identifying themselves. And when a Kickstarter user raised concerns in the campaign's comments section, Magnus Fun didn't try to defend itself.
Concerns were further heightened when the team from "Kickstarted," a documentary about Kickstarter, looked more deeply into the campaign. The "Kickstarted" team highlighted problems with the Kobe Red page, including discrepancies between the high cost of production and the low pledges they requested. The documentarians also pointed out the comments from people swearing that they'd tried and loved the jerky all came from relatively new accounts that had backed only failed projects.
In a long post on their site about their role in exposing the Kobe Red scam, the "Kickstarted" team says they reached out to Magnus Fun with an interview request for the film. The shady company waffled a bit before promising to send footage from a recent taste test in California.
"Kickstarted" said it uncovered "dozens of other smaller inconsistencies and fishy elements" that were enough for Kickstarter to shut the campaign down.
Magnus Fun deleted the page and disappeared without a trace.
4

The mother whose murder leads police to suspect her daughter's disability was part of an elaborate hoax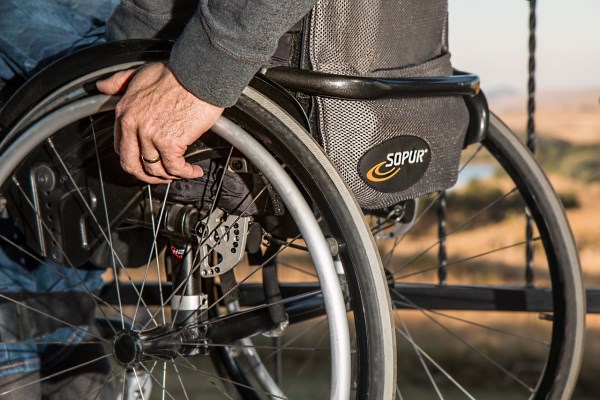 Authorities say a Missouri woman charged with killing her mother may also have fooled her community into believing she was disabled so that she could collect donations.
Greene County prosecutors charged Gypsy Blancharde, 23, and her 26-year-old boyfriend, Nicholas Godejohn, of Big Bend, Wisconsin, with first-degree murder and armed criminal action in the death of 48-year-old Clauddinnea 'Dee Dee' Blancharde.
The couple allegedly stabbed the mother in her bed in the Springfield home she shared with her daughter. In a bizarre twist, Gypsy Blancharde – who neighbors and friends believed was confined to a wheelchair – can apparently walk just fine.
Neighbors told local media outlets she suffered from leukemia and muscular dystrophy. But Sheriff Jim Arnott said that Gypsy may have feigned the need for a wheelchair as a donations ploy and that her mother was likely involved.
Police say the couple took "several thousand dollars" from a safe at Dee Dee's home. Surveillance footage from local businesses shows the young couple together and, shockingly, Gypsy is walking on her own.
Police say Dee Dee did not work, and investigators are now looking into a long history of financial fraud.
5

The woman who was scammed out of $500,000 on Christian Mingle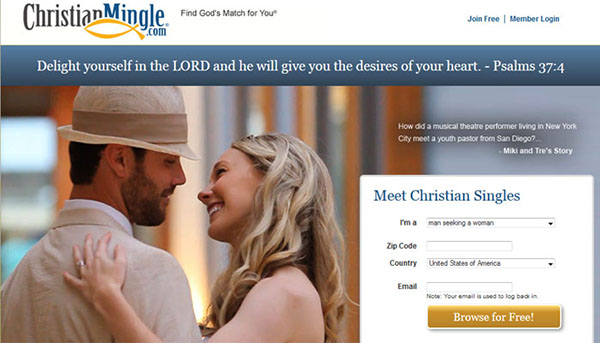 Romance scams are commonplace in any con man's arsenal, but losing half a million dollars to one is not. In 2013, a woman was bilked out of more than half a million dollars by a Nigerian scam artist that she met on ChristianMingle.com.
The scammer called himself David Holmes and posed as a British citizen working on a Scottish oil rig. He persistently pursued the 66-year-old victim, repeatedly calling her at her San Jose, California home, and sending her texts and flowers.
Eventually, he convinced her to loan him $300,000 for his oil business – funds she supplied from her retirement account. After wiring him an additional $200,000 to a bank in Turkey, the woman started (wait...started?!) to get suspicious and informed the DA's office. They in turn called the bank in Turkey and were successfully able to freeze the funds.
When the con man's associate, Wisdom Onokpite (yes, that's his real name), showed up to withdraw the money, he was arrested by the Turkish National Police on suspicion of committing fraud.
Holmes was traced to Nigeria – a "hot bed of online scams" – and remains free.
The woman was able to get her $200,000 back, but there's only a small chance she'll ever recover the other $300,000. It's now deemed "impossible to track down" and federal authorities won't investigate losses below $1 million.
6

The con artist who throws himself against two moving cars in an attempted insurance scam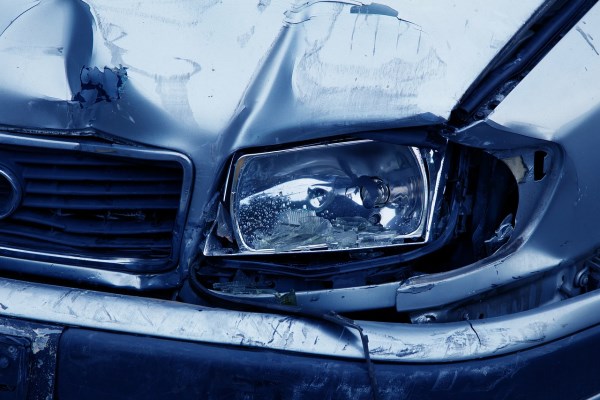 A video surfaced on Live Leak in April 2015 of a man throwing himself on a car in a very theatrical fashion. We suspect he did this to cash in on an insurance scam.
The dashcam video initially shows the man appearing from behind a parked car and jogging slowly towards an oncoming vehicle. He then throws himself over the hood of the car and onto the road. When the driver behind the camera doesn't seem to react, the man just gets back on his feet and walks away.
Not too long after that (with the dashcam still rolling) comes the man's second and most ridiculous stunt. He is seen sprinting across the road right into the side of a car as it drives in the opposite direction. He collides with it dramatically and lies still on the road. Once again, however, his plan is foiled. The driver just carries on with his journey and the con man is forced to sheepishly drag himself to his feet.
We wonder how many times a day he does this. Watch below!

7

The psychic who bilked a lovelorn man out of $700,000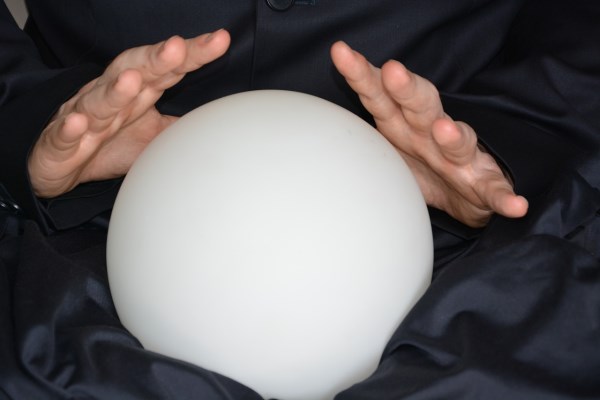 A psychic preyed upon a lovelorn Brooklyn man for nearly two years, using his girlfriend's death as an excuse to dupe him out of more than $700,000.
Pricilla Delmaro had warned her 30-year-old client that his relationship with his girlfriend was threatened by evil spirits and that it would cost him a lot of money to remove them. But when his girlfriend died unexpectedly, Delmaro told him that the death was no coincidence and continued to squeeze him for more money to keep the spirits away from anyone else in his life.
Eventually, the well-to-do marketing executive became suspicious of the fortune teller. He did some research that led him to a private investigator, Bob Nygaard, who specializes in psychic scams. Nygaard remembered Delmaro from a previous investigation.
Delmaro, 24, and her partner and husband, Bobby Evans, 25, were arrested and charged with second-degree grand larceny. They were each held on $250,000 bail.
8

The phony country that is a front for a possible money laundering scheme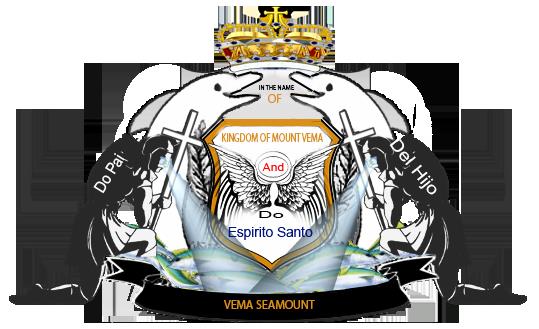 If someone tells you they were born in the Kingdom of Mount Vema, we've got some swamp land in Florida you might just be interested in.
Why, you ask?
Well, it appears this kingdom does not exist. While there is an actual geographic location on Earth called the Vema Seamount, a mountain under the Atlantic Ocean off the coast of South Africa, it doesn't break the surface of the water. If you keep Googling to find out more, you will discover what is potentially a money-laundering scheme.
According to a network of websites, Vema Seamount declared itself a sovereign territory in 2006, and the Sovereign of Mount Vema—His Majesty King Peter Goldishman of Mount Vema—declared himself the leader of the tiny kingdom.
King Peter plans to pile sand on top of the underwater mountain to make an island with the hope of holding his coronation there. He also wishes to preside over the tourists and scientists who visit or move there.
His plan, as far as we can tell, has yet to materialize. But that hasn't stopped His Royal Highness. His country claims it can ship things to you, plan dance-based networking events, and also hold the Miss Mount Vema Beauty Pageant. There is also a unit currency called golle, and King Peter is featured on the bills. Vema has a bank and credit card company (the GolleCard), and you can even view a PDF file of the non-existent kingdom's fiscal projections – hosted on a Tripod.com web hosting server.
So what's the point of all this? It is most likely the front for a scam, similar to the classic Nigerian Prince emails you occasionally receive. Ruling an underwater nation may have its benefits, like helping to launder money through the golle currency by way of instructing unsuspecting people to transfer funds from their real bank accounts, or by establishing the faux country as a tax haven.
Whatever the scam is, King Peter won't be building anything on that seamount anytime soon. Vema is a nation that exists only on the Internet as nothing but numbers, mocked-up PDF files, and words on a screen.