1

"I desire the Poles carnally" : Jimmy Carter to the Polish people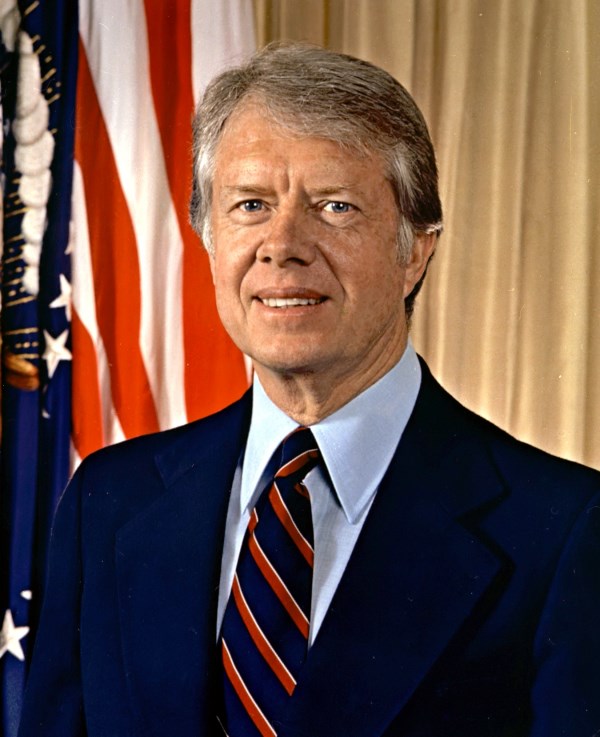 In 1977, President Jimmy Carter was in Poland for a state visit. While seeking a translator for his time there, the State department hired Steven Seymour, a freelance linguist known for his expertise in translating written Polish.
Carter's opening speech originally said: "I have come to learn your opinions and understand your desires for the future." However, Seymour translated the phrase into Polish as "I desire the Poles carnally."
That one mistake would have been bad enough, but Seymour's bad translation didn't end there. When carter stated how happy he was to be in Poland, it was translated as he was happy to grasp Poland's private parts. When he spoke about his departure from the U.S. it was translated to "when I left the United States never to return..." Lastly, when Carter went praised the Polish constitution of 1791 as one of three great documents in the struggle for human rights, Seymour told the Poles that their constitution was being ridiculed.
Reasonably enough, the Polish people were left angry and confused at the the leader of one of the most powerful countries in the world after hearing of his desire to fondle them and mock their constitution
2

"I fok horses" : The Dutch Minister of Foreign Affairs to John F. Kennedy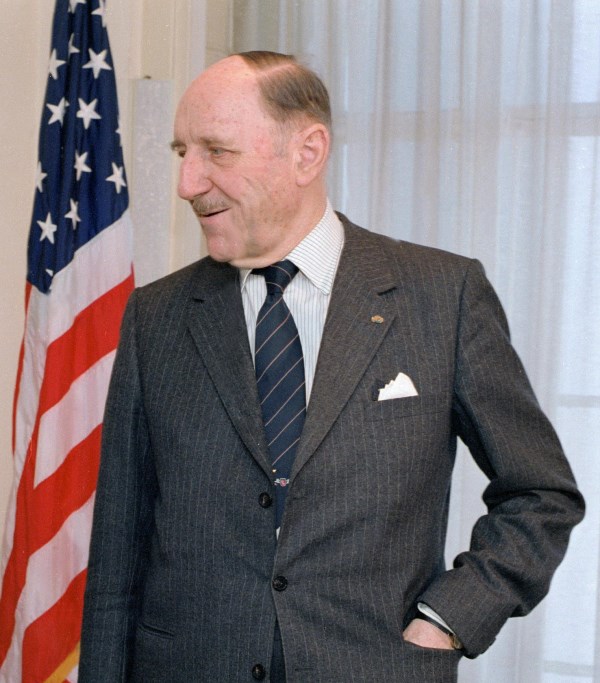 While some claim it's an urban legend, on April 10, 1961, John F. Kennedy met Joseph Luns, the former Dutch Minister of Foreign Affairs. When JFK asked Luns about his hobbies, he answered: "I fok horses." (The Dutch verb "fokken" means "to breed," which is basically what he was trying to say.
When Kennedy replied, "Pardon?" Luns responded enthusiastically, "Yes, paarden!" ("Paarden" means "horses" in Dutch.)
3

"Excuse me, I'm constipated" : A Spanish delegate to the French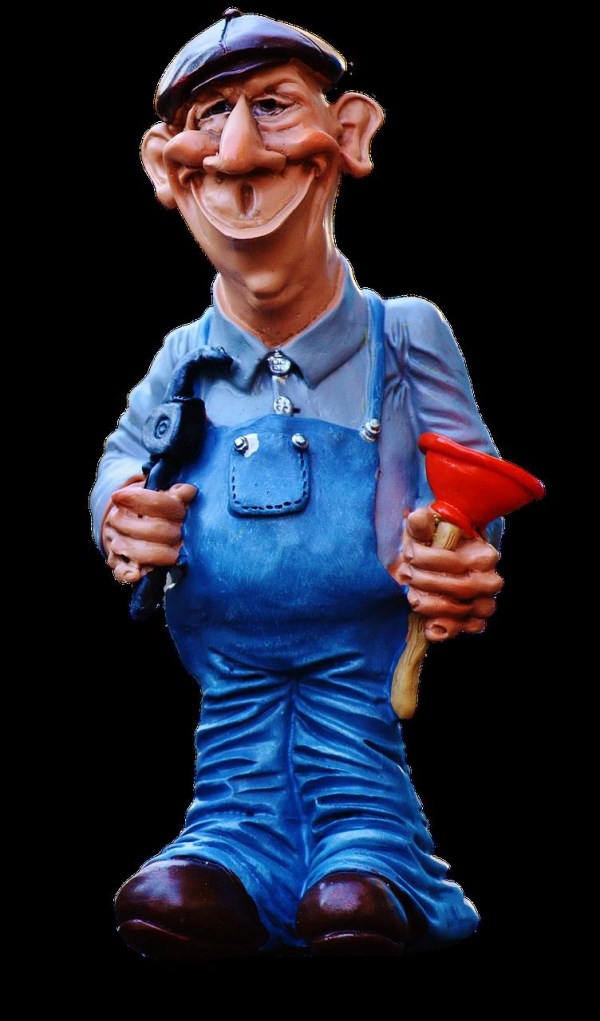 According to John Coleman-Holmes's book, "Mâcher du Coton," a Spaniah delegate turned on his microphone in a meeting with the French and said, "Estoy constipado, perdónadme," meaning, "Please excuse me, I have a cold."
The French interpreter who was not paying much attention, rendered his words as, "Excuse me, I'm constipated."
The French delegation collapsed into fits of laughter, which caused a stir in the room and aroused the curiosity of all attending. The embarrassed interpreter attempted to explain, but to no avail.
4

"To kill with silence" : Japanese Prime Minister Suzuki to the U.S. Government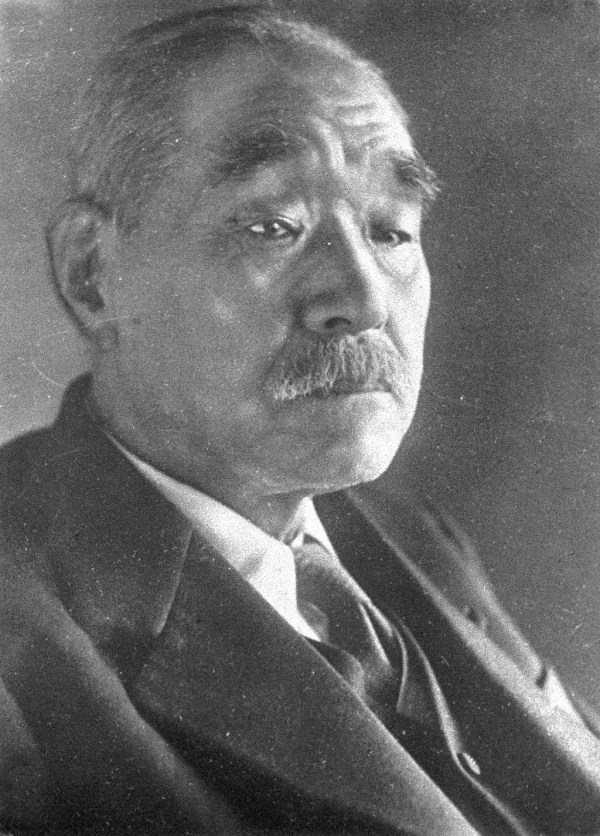 On July 27, 1945, the U.S. issued the Potsdam Declaration demanding Japan's surrender.
Prime Minister Suzuki responded by using the word "mokusatsu," which literally means "to kill with silence." Depending on the context, that can mean anything from "no comment" to "Ignore with contempt."
The U.S. government went with the latter translation influencing President Harry S. Truman's decision to order the atomic bombings of Hiroshima and Nagasaki.
5

"Compromising a woman's morality": General Kurt Waldheim to the Iranian people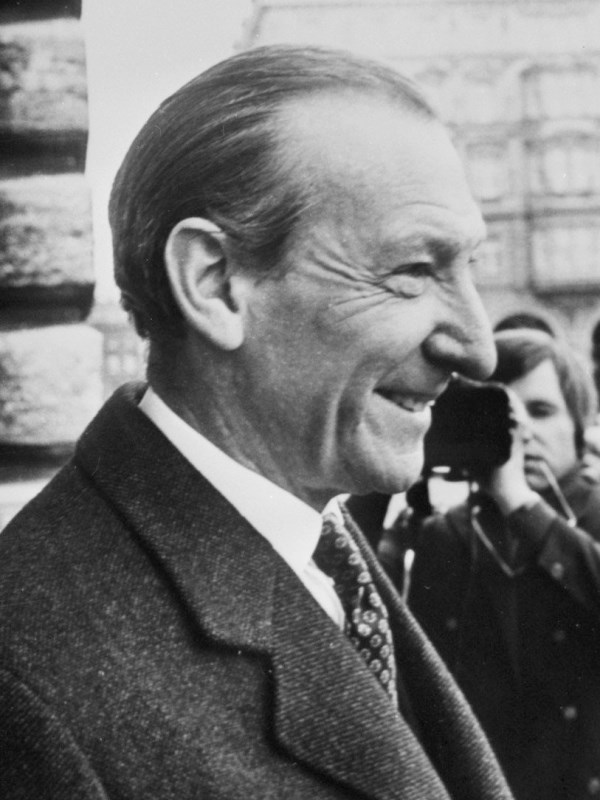 In 1980, United Nations Secretary General Kurt Waldheim visited Iran to negotiate the release of the American hostages. When Waldheim arrived in Tehran, he announced: "I have come as a mediator to work out a compromise."
It turns out, however, that the Persian word for "compromise" has a negative connotation, referring to a sellout, as in "our principles were compromised." Also, the Persian word for "mediator" implies a "meddler" rather than a helpful envoy. In other words, the meaning of the translation was "compromising a woman's morality," with an intention to humiliate Iran.
Within an hour of Waldheim's announcement, angry Iranians threw stones at his car.
6

"The new U.S. administration wanted to reset ties with Russia after years of friction." : Hillary Clinton to Foreign Minister Sergei Lavrov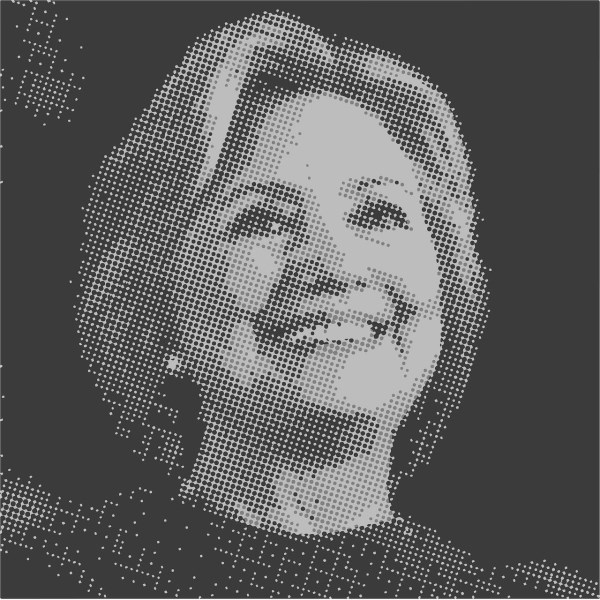 Relations between Washington and Moscow have cooled in recent years over Russia's role in the Georgian conflict, America's support for the entry of Georgia and the Ukraine into NATO, and the planned U.S. missile shield base located in central Europe.
Efforts to heal the rift got off to an awkward start in March 2009 when Hillary Clinton gave Foreign Minister Sergei Lavrov a mock "reset" button, symbolising the country's hope of mending ties with Moscow. But the word the Americans chose, "peregruzka," meant "overloaded" or "overcharged,"rather than "reset."
Despite the embarrassment, Clinton and Lavrov made light of the moment in front of the cameras and pushed the button together to signify a shared hope for better relations.
7

"We will bury you" : Soviet premier Nikita Khrushchev to Western ambassadors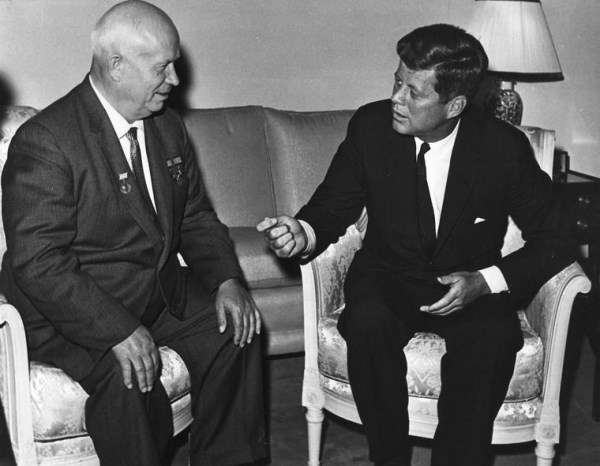 In 1956, Soviet premier Nikita Khrushchev was interpreted as saying "We will bury you!" to Western ambassadors at the Polish embassy in Moscow.
The phrase was plastered across magazine covers and newspaper headlines, further cooling relations between the Soviet Union and the West.
Yet, when in context, Khruschev's words were closer to meaning "Whether you like it or not, history is on our side. We will dig you in." Khruschev was stating that Communism would outlast capitalism, which would destroy itself from within, referring to a passage in Karl Marx' Communist Manifesto that argued "What the bourgeoisie therefore produces, above all, are its own grave-diggers."
While not the most calming phrase he could have uttered, it was not the sabre-rattling threat that inflamed anti-Communists and raised the spectre of a nuclear attack in the minds of Americans.
8

"The French government's demands" : The French government to U.S. President Andrew Jackson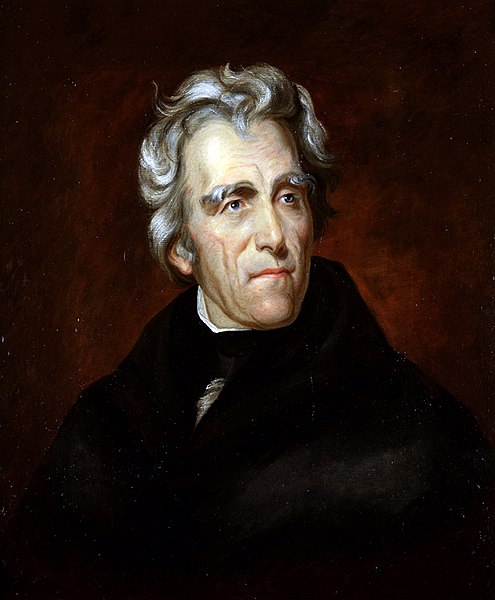 Countless are the number of political or diplomatic incidents provoked by the English translation of the French verb "demander" (to ask), given its strong resemblance to the English verb "to demand."
Around 1830, Paris and Washington entered into heated talks over an indemnity, and Jackson proposed extraordinary measures to Congress. A message sent to the White House by France began as follows: "Le gouvernement français demand" which a secretary translated as "The French Government demands." Jackson swiftly and forcefully replied that if the French government dared to "demand" anything whatsoever from the United States, it would obtain nothing.
Luckily, calm was restored once the translation had been corrected.
9

"Merely giving permission for the British to use their land" : (A British missionary to M?ori chiefs)
As immigrants settled permanently in New Zealand, they weren't always fair in their dealings with M?ori native over land, so a number of M?ori chiefs sought protection from the King of England and recognition of their special trade and missionary contacts with Britain.
The British Government negotiated a formal agreement with M?ori chiefs which recognised M?ori ownership of their land and other properties, and gave the M?ori the rights of British subjects. The Treaty of Waitangi was signed on February 6, 1840, at Waitangi in the Bay of Islands. Over 500 M?ori chiefs signed the treaty, which was drawn up in English then translated into M?ori.
In the English version, the M?ori were to "cede to Her Majesty the Queen of England absolutely and without reservation all the rights and powers of Sovereignty." In the M?ori translation, composed by a British missionary, they were merely giving permission for the British to use their land. In order words, they thought they were getting a legal system, but keeping their right to rule themselves.
It is worth mentioning that according to some it wasn't a mistranslation, but rather a deliberate deception done by the British in order to steal land.
10

"Canals on Mars" : (Percival Lowell's first book)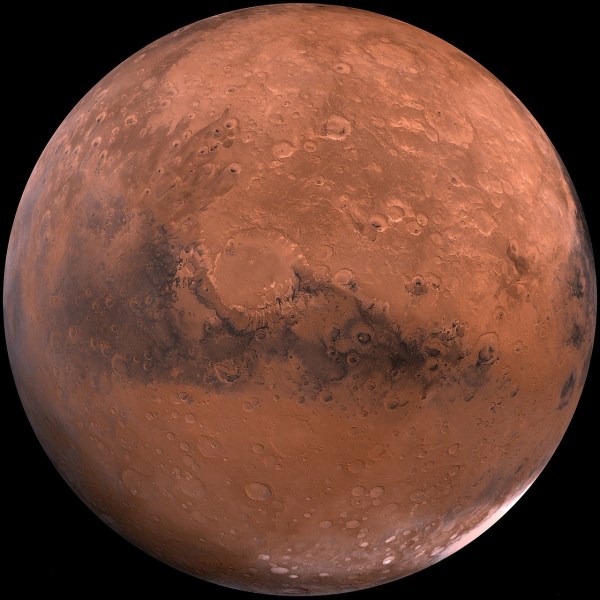 In 1877, Giovanni Virginio Schiaparelli, director of the Brera Observatory in Milan, began mapping and naming areas on Mars. He named the Martian "seas" and "continents" (dark and light areas) with names from historic and mythological sources.
He saw channels on Mars and called them "canali." "Canali" means "channels," but it was mistranslated into "canals" – implying large-scale artificial structures had been discovered on Mars.
Percival Lowell, a wealthy astronomer from Boston, made his first observations of Mars from a private observatory that he built in Flagstaff, Arizona (Lowell Observatory). He decided that the canals were real and ultimately mapped hundreds of them. He believed that the straight lines were artificial canals created by intelligent Martians and were built to carry water from the polar caps to the equatorial regions.
In 1895, he published his first book about Mars with many illustrations and, over the next two decades, published two more popular books advancing his ideas.
11

"When Moses came down from Mt. Sinai his head had horns" : St. Jerome's translation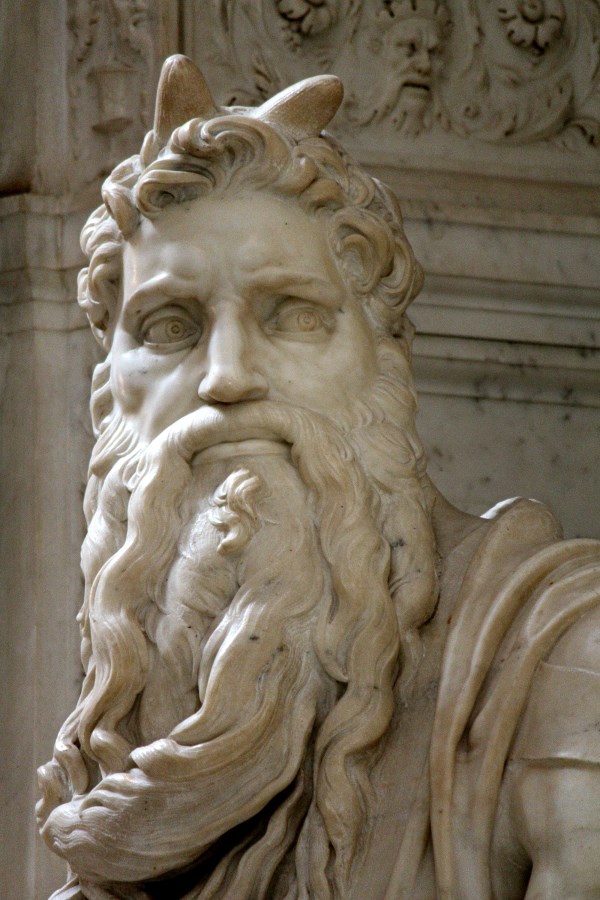 St. Jerome, the patron saint of translators, studied Hebrew so he could translate the Old Testament into Latin, instead of translating from the 3rd century Greek version that everyone else had used. The resulting Latin version, which became the basis for hundreds of subsequent translations, contained a famous mistake.
When Moses comes down from Mount Sinai, his head had "radiance" or, in Hebrew, "karan." But Hebrew is written without the vowels, and St. Jerome had read "karan" as "keren," or "horned." From this error came centuries of paintings and sculptures of Moses with horns and the odd offensive stereotype of the horned Jew.
12

"Eventual qualification of the Belgian national football team" : Belgian football association to the Scottish team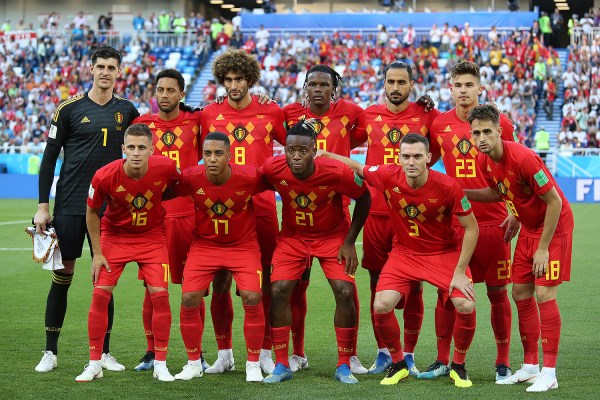 The word "eventueel" in Dutch means "potentially" and not "eventually," which is "uiteindelijk" in that language. This mistake caused a row between the Scottish and Belgian football associations when the Belgian football association invited delegates from various associations over for the "eventual qualification of the Belgian national football team" before the play-offs against Scotland started.
While the Scottish federation accused the Belgians of sheer arrogance, the Belgian association had meant to hold the drink after a "possible qualification."