While we're not quite sure of the origin of the saying, "break a leg," the ten stories on this list are people (and animals) that took the idiom, meant to wish a performer "good luck," literally.
From the rock star who broke his leg during a concert and continued performing to the smuggler with a broken leg and a cast made of cocaine, check out these ten "break a leg" tales.
1

The rock star that broke his leg during a concert and continued performing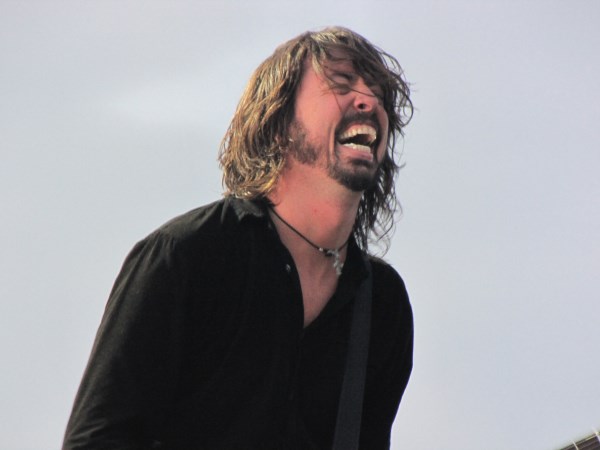 By now, most of you have heard about Dave Grohl's unbelievable display of showmanship. As a result, we have to put the Foo Fighter at the top of our list.
During a concert in Gothenburg, Sweden on June 12, 2015, Grohl he fell into the security pit during the second song of the band's set. He grabbed the mic and said, "I think I just broke my leg." After a pause, he reiterated, "I think I really broke my leg."
In true the-show-must-go-on spirit, the front man told the audience, "You have my promise right now that we're gonna come back and finish this show." He added, "But right now, I'm gonna go to the hospital, I'm gonna fix my leg. But then I'm gonna come back, and we're gonna play for you again! I'm so sorry!"
While Grohl was getting his leg tended to, the band continued by playing cover songs for an hour. Sure enough, Grohl was carried back out on stage and placed in a chair. His right leg was wrapped in a cast up to his knee, but Grohl grabbed his guitar and joined in. The band played another two and a half hours, before going to the hospital.
The band were forced to cancel the rest of their European tour while Grohl heals from surgery. Perhaps it's "Times Like These" that Grohl could "Learn To Fly" instead of "Walk."
3

The threesome that resulted in two broken legs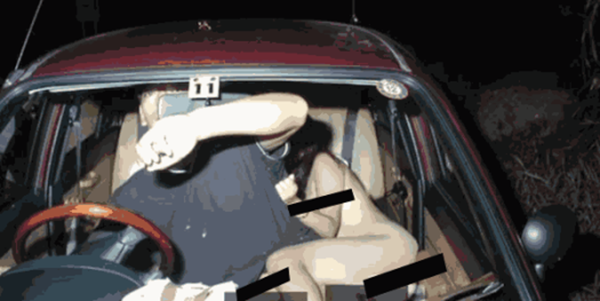 Oh, the things people do in a moment of passion! On June 2014 in Wenzhou, China, two women and one man were having a ménage a trois in a car. That's right, three people doing the deed, not in a spacious king-sized bed, but in a car!
The car was parked while the three were having sex, but one of the women accidentally knocked the hand brake loose with one of her legs and sent the car crashing into a tree.
The man was able to free himself from the car, and emergency services were called. One of the women ended up with two broken legs. Adding insult to injury, camera crews were on site to film her being pried loose from the wreckage.
The woman with two broken legs was said to have been in stable condition following the accident. The same probably can't be said for her pride.
4

The woman who overcame her fear of open spaces only to break her leg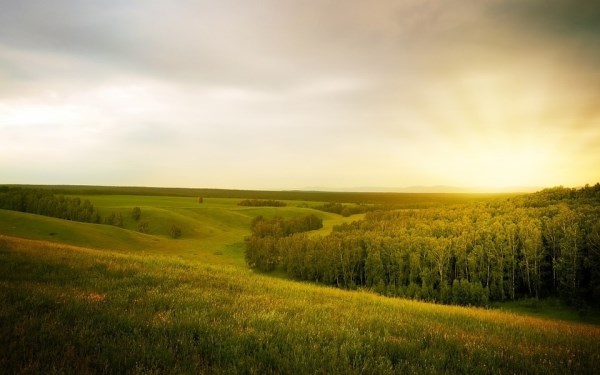 In April 2014, a woman with agoraphobia (a fear of open spaces) experienced her worst nightmare.
After leaving home for only the third time in a decade, Janet Faal, 57, was out with a friend in Crawley, West Sussex when she fell down a manhole, fracturing her leg and having her eyes blackened in the process.
The grandmother of four said, "I was with a friend helping her reverse out of a car park, and there was this wooden pallet in the way. I moved the pallet out of the way with my foot, and I was going to turn around to my friend to say, 'Is that far enough?'"
The next thing Faal remembered was excruciating pain. Apparently, she had fallen into a hole and smashed her face against the pallet along the way.
Although her physical injuries were taken care of shortly after her accident, her mental injuries will take longer to heal. Faal reckons she has been set back "years" in her battle with the debilitating condition and fears she'll never leave her home again.
5

The daredevil that broke his leg on an orange peel
Bobby Leach was a true daredevil in his time. In 1911, he was the second person in the world to go over Niagara Falls in a barrel. Leach went on to perform many other death-defying stunts over the course of his career, but he didn't die from his dangerous exploits. He died by slipping on an orange peel.
While walking down a street in New Zealand, Leach slipped on a piece of orange peel and broke his leg. His leg became infected with gangrene, and the limb had to be amputated. The Kiwi daredevil died due to complications that developed after the amputation.
The April 29, 1926 edition of the New Zealand Herald gave great detail to Leach's deteriorating limb in his obituary: "There can be little doubt that the leg injuries he received during his memorable drift in the barrel were responsible for the weakening of the limb that was broken. Complications set in and on Monday the leg was amputated, but the patient rapidly weakened and died."
6

The murderer whose legs were broken by a car backing up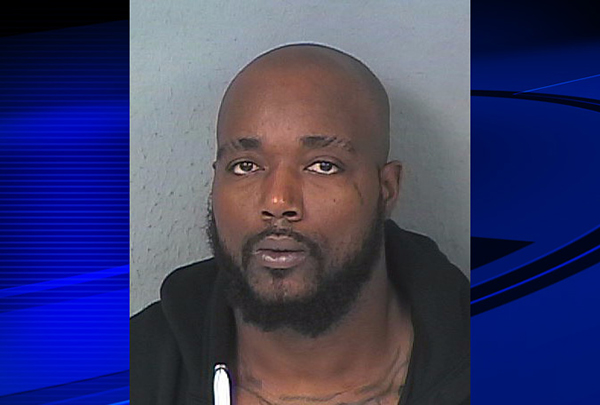 In September 2014, the community of Brooksville, Florida experienced the worst murders the area had seen in recent memory. George Mason III went on a shooting rampage that left three people dead. A strange twist of fate, however, landed the suspect behind bars.
After Mason shot and killed 81-year-old Jannie Taylor, 29-year-old Ralph Peyton, and 37-year-old Tarasha Yata, he went after his half-brother, Gabriel, gun in hand. Mason chased Gabriel down a path in front of the crime scene. He fired, but fate intervened as an unsuspecting man accidentally slammed his truck into the gunman, stopping him in his tracks.
"Luckily for us, it ended the threat," Brooksville Police Chief George Turner told the local press. "You know, (the driver) probably saved a lot of lives."
Mason was sent to the hospital with two broken legs, a broken back, and a broken neck. It was reported that he could barely speak from the pain and a motive for the shooting was unclear. The killer was later charged with three counts of murder and one attempted murder.
7

The smuggler who tried to hide cocaine in his cast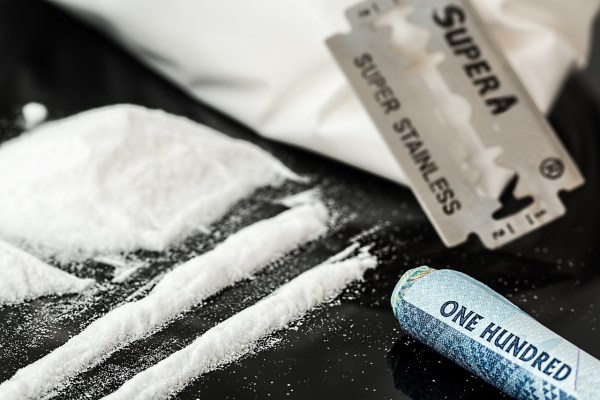 In March 2009, as police at the El Prat Airport in Barcelona were checking passengers coming in from the Chilean capital of Santiago, a man aroused suspicion from security that took an interest in his broken leg. They quickly discovered cocaine hidden in his luggage, in a six-pack of beer he was carrying and also in the aluminum legs of two stools he was transporting. They also discovered, after applying a substance to a cast on his broken leg, that it was made out of cocaine!
Police say the suspect's plan was to get past them with the cast, which was meant to elicit sympathy, but also to have a real fracture in case they decided to X-ray it.
The 66-year-old suspect was taken to the hospital to have his leg properly treated while under police watch.
8

The cat that survived a shotgun blast and two broken legs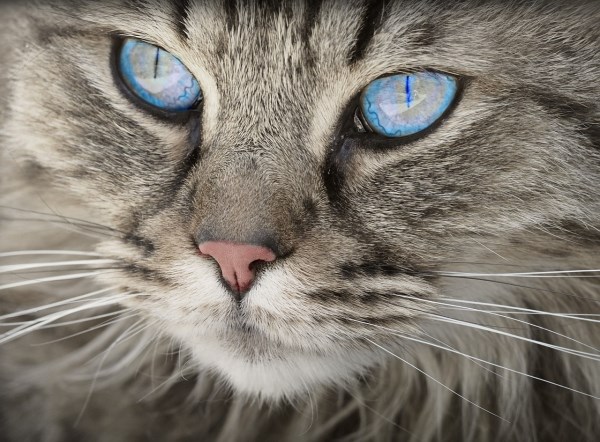 In November 2014, a black tomcat was brought to the Hayle Veterinary Surgery in Cornwall, England after being shot with a shotgun. The cat had two broken legs and was unable to walk, but "still purring and craving attention."
A surgeon described the feline's condition, "When he arrived, we could only see he had two broken back legs and what we thought were other superficial injuries under his fur. Further examination revealed the pellets." There ended up being more than forty pellets lodged in the poor animal's head and body.
Despite surgeons only being able to take nine out of the forty pellets, the cat, nicknamed "Target" by the staff of the facility, is said to be happy and healthy
That's one gangsta cat!
9

The lumberjack who survived a broken leg and a near decapitation with a chainsaw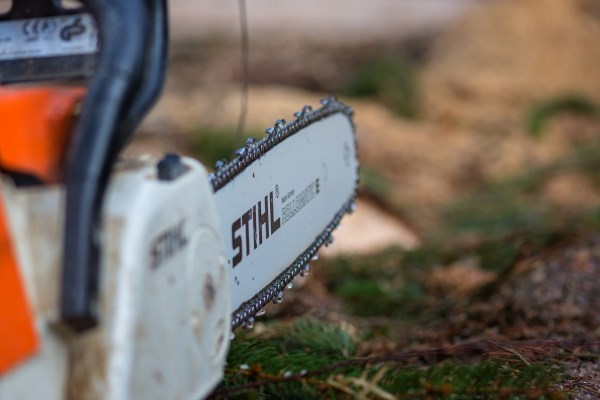 In addition to having a great name, Forthman Murff was a lifelong lumberjack who claimed he cut down 1,000 acres of timber.
In May 1984, at the age of 74, Murff was cutting down a tree by himself near his home in Gattman, Mississippi, when a branch fell from 80' up and hit him in the shoulder. The blow knocked him into a 10' ditch. A second branch fell on the lumberjack, breaking his leg and foot, and knocking him unconscious.
When Murff awoke, he could hear and feel his still-running chainsaw burrowing straight across his neck. The saw had torn through his windpipe, esophagus, and jugular veins, meaning his head was held on only by his spine, carotid arteries and the skin on the back of his neck.
While standing on one broken leg, Murff kept his cool and used his brains to bend periodically down and let the blood drain from the gash in his neck to keep himself from drowning. Stopping occasionally to drain his lungs, he hobbled to his truck 150' away and then drove a half-mile to a neighbor's house.
A friend took the injured man to a small-town hospital 17 miles away, but doctors quickly realized they couldn't handle such severe trauma. They stabilized Murff as best they could before transferring him by ambulance to a larger hospital 30 miles away.
The lumberjack survived. He lived to the age of 92 before dying in 2003, no doubt concentrating on three things that he told the press that mattered to him most – music, Jesus Christ, and chainsaws.
10

The woman who broke her leg on vacation at the same time her cat broke its legs at home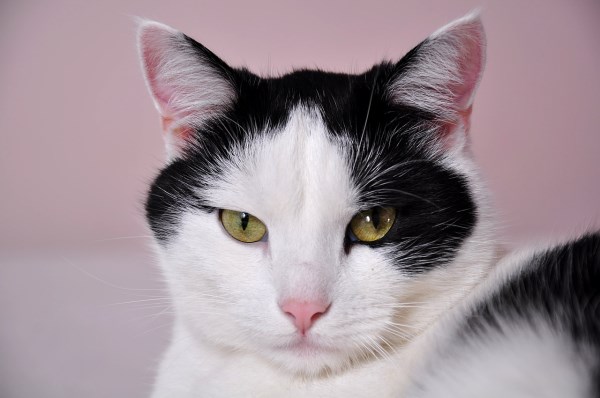 Sharon Moulding was away from home on vacation when she had an accident resulting in a broken leg. "I broke my leg in three places in an accident in Hayle in Cornwall, England in a buggy while having a look around the caravan park," the part-time receptionist said. Unbeknownst to her at the time, her beloved cat, Reggie, a two-year-old male moggy, was hit by a car at around the same time.
As Moulding spent two weeks in the hospital and underwent four operations, her partner, Shaun Sullivan, kept the news of Reggie's accident from her for as long as possible to avoid further upset.
Reggie had fractured his left hind femur and had wounds in the skin. He was suffering from shock, but his lungs and pulse were fine. Metalwork fitted to his leg during the operation had to stay in place for six to eight weeks. Reggie is well, although not using his leg properly yet because of all the pins.
Both owner and pet had a chance to heal together at home which pleased Moulding to no end: "When I found out, I did have a bit of a cry and then thought, 'Oh, bless!' We've been convalescing together. Reggie's treatment cost £1,200, but he's worth it!"