1

Mugs (Germany)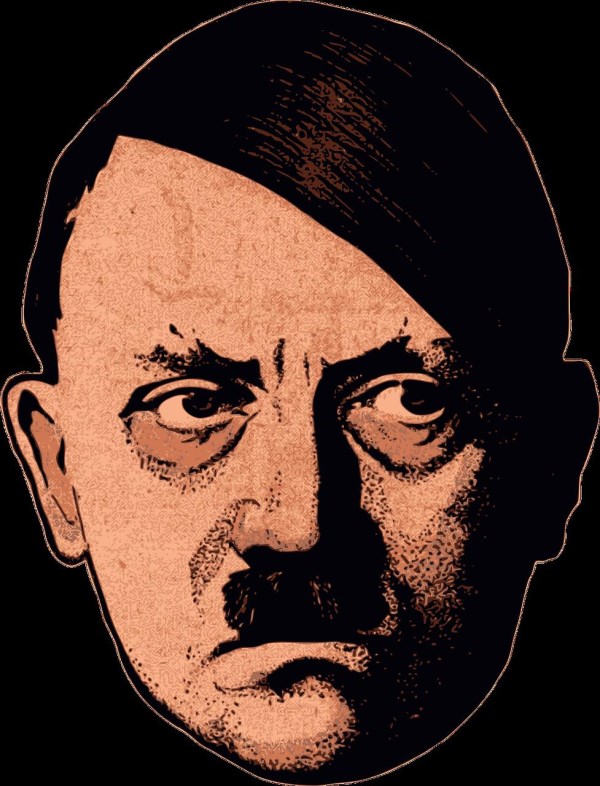 In 2014, a German furniture chain, Zurbrueggen, apologized for selling mugs with Adolf Hitler's face on them.
The ceramic cups feature a faint image of a Nazi-era postage stamp with Hitler's profile on it, postmarked with a swastika stamp. The mug also features a rose and English handwriting.
The store blamed the mishap on "a stupid chain of unfortunate circumstances." The cups' Chinese designer had mistakenly chosen the image of the former dictator. The chain then ordered 5000 of them and "no one noticed the problem during unpacking," the company's owner told the Neue Westfaelische Zeitung daily newspaper.
175 mugs were sold before anyone noticed. The company promised to compensate customers with a €20 (£16.5; $28) gift voucher – a significant markup on the original €1.99 price. The remaining mugs have since been destroyed.
2

Wine (Italy)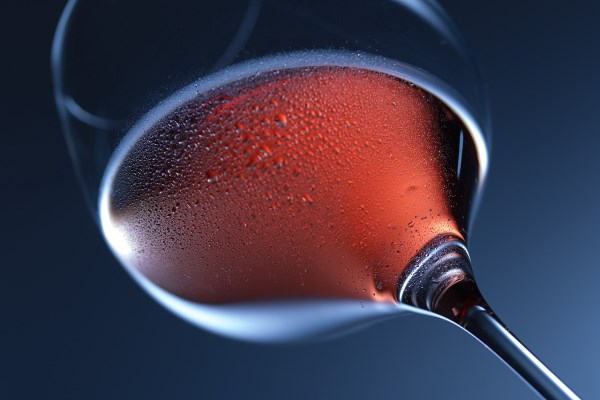 How these Hitler-branded wines ended up on store shelves in Italy in 2013 is still a mystery, but the winemaker responsible, Andrea Lundardelli, claims it was done all in historical context.
Lundardelli said the series, which also features fascist Italian dictator Benito Mussolini and Soviet chief Joseph Stalin, has nothing to do with politics or the eulogizing of Hitler.
"We have started with this historical line for a joke under a request from one of our customers, and now sell many bottles," Lunardelli wrote in an email, adding that most buyers are German.
Unbelievably, as of this writing, the wines are still available Lunardelli's site.
3

Children's Shirt (Worldwide)
Clothier Zara's Wild West-inspired T-shirt for children looked like an eerie reminder of the prison clothing victims of the Holocaust wore.
The shirt was designed for toddlers up to three years old and featured raking buttons on the left shoulder – with a six-pointed gold badge.
While the badge does say "sheriff," social media users who spotted the shirt online said it looked like the kind of yellow stars Jews in Nazi-occupied territory were forced to wear. Combined with the stripes –reminiscent of concentration camp garb – and the Holocaust link was clear.
Zara immediately apologized saying, "The item in question has now been removed from sale. The garment was inspired by the classic Western films, but we now recognise that the design could be seen as insensitive and apologize sincerely for any offence caused to our customers."
4

Ice Cream (India)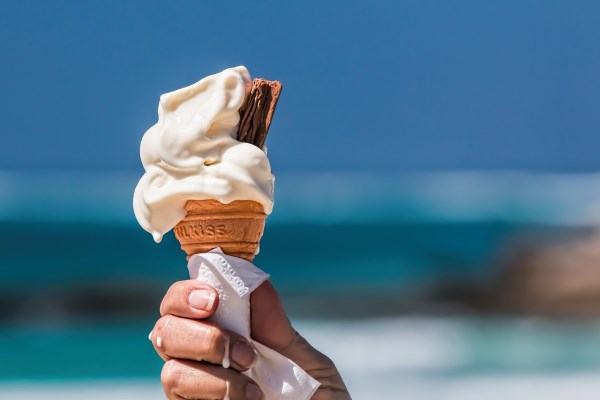 Ice cream cones labeled with Adolf Hitler's name are for sale in India.
The ice cream, featuring the Nazi leader's portrait on its packaging, has caused an outcry in Germany, where it's thought the company behind the cones is using the offensive image as a publicity stunt.
Germany is calling on the Indian government to ban the sale of the ice cream cones. However, people buying the ice cream are not too concerned with the picture of the dictator on its packaging. A lack of Holocaust education in India means that people know little about the Nazi leader, and consequently, Hitler-themed items are not viewed with outrage.
5

Apparel (Thailand)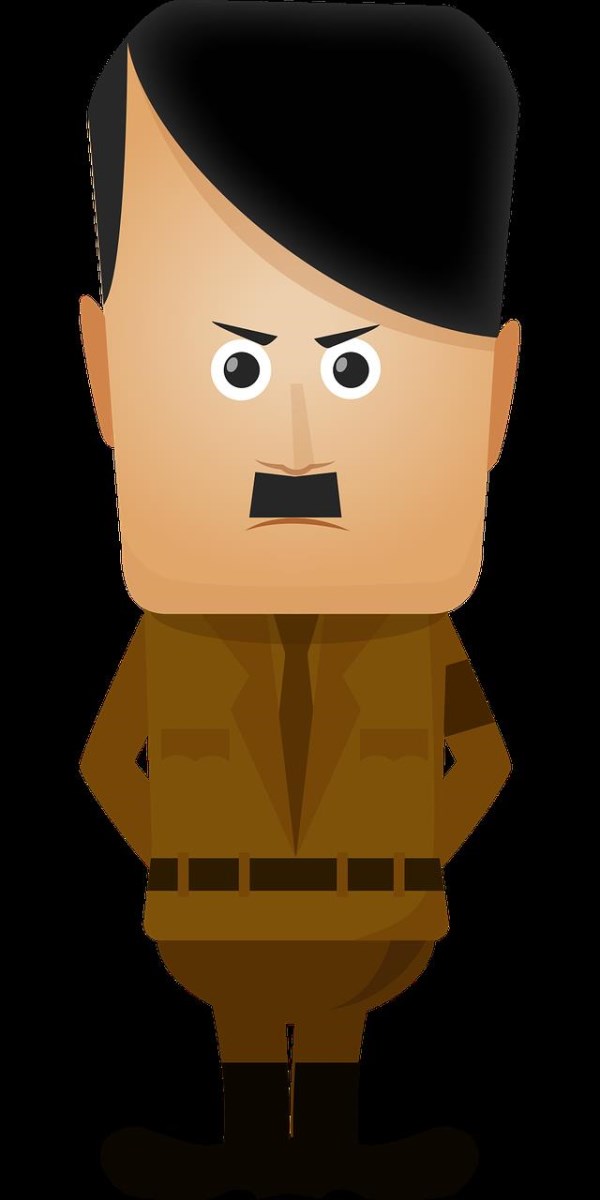 For the past few years, Nazi chic has been all the rage among Thai youth. Pandas, Teletubbies and Ronald McDonald have metamorphosed into cutesy alter egos of the Führer, who seems to exert a childlike fascination over some young Thais.
A local vendor who sells a large variety of Hitler merchandise said, "It's not that I like Hitler. But he looks funny and the shirts are very popular with young people."
Harry Soicher, a Romanian teacher at Bangkok high school, chalks the offensive trend up to "a lack of exposure to history. He says, "If you don't live in Thailand, you may find it hard to believe they really mean no harm."
6

Shampoo (Turkey)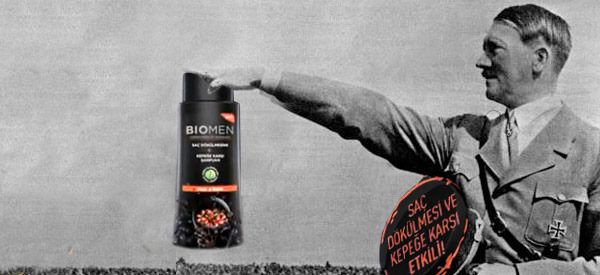 What were they thinking? In 2012, a 12-second commercial for Biomen shampoo showed Hitler gesticulating wildly during a speech, urging customers to buy the "100% male shampoo." Underneath the footage, there is a caption that translates as, "If you are not wearing a woman's dress, you should not use her shampoo either."
The Turkish Jewish Community said in a statement: "It's totally unacceptable to make use of Hitler, the most striking example of cruelty and savagery." Turkey has long had a fascination with Hitler, as the Nazi leader's autobiography, Mein Kampf, became a bestseller in the country in 2005.

7

Coffee Creamer (Switzerland)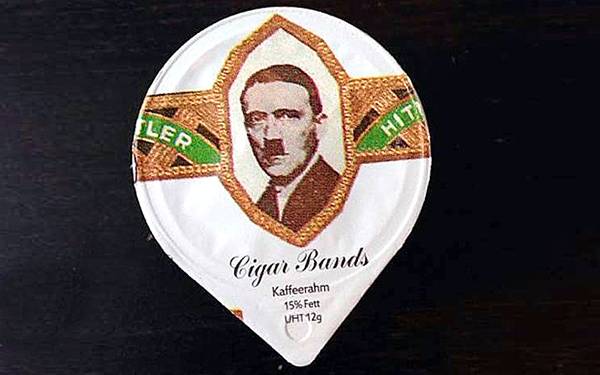 Migros, a Zurich-based retailer, recalled several thousand mini-creamer packages that were issued in 2014, ostensibly to commemorate a vintage cigar band series, but ended up featuring portraits of Hitler and Mussolini. Migros has since said it's done doing business with the third-party supplier, Karo-Versand.
A company spokesman said nostalgic Hitler and Mussolini coffee creamers weren't "images accompanying a book about World War II, but rather something meant to be enjoyed with coffee and chocolate cake. You cannot put Pol Pot or a terrorist on a milk creamer – it is unacceptable."
8

Fashion Ads (Italy)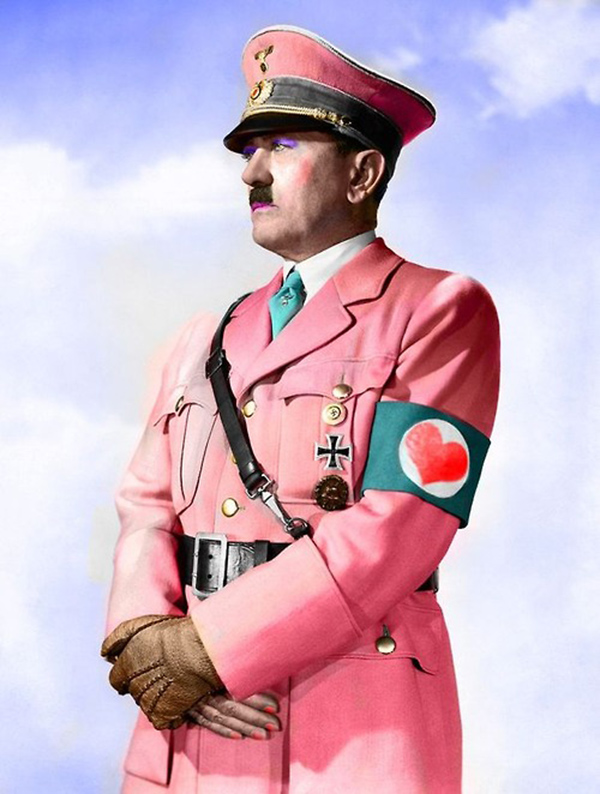 In 2010, 18' high posters of Hitler adorned street corners and bus stops to advertise a line of clothing for young people in Palermo, Sicily's biggest city.
The ads showed the Führer in a lurid pink uniform. His swastika armband was replaced with one bearing a bright red heart, above the slogan "Change Style – Don't Follow Your Leader."
Locals were offended and immediately called for the posters to be taken down. The ad agency, however, felt the public was overreacting. The Hitler poster was "a tongue-in-cheek way of encouraging young people not to follow the crowd in their fashion choices."
"We have ridiculed Hitler in a way that invites young people to create their style and not to be influenced by their peers," said the agency's spokeswoman.
9

Swastika Rings (U.S.)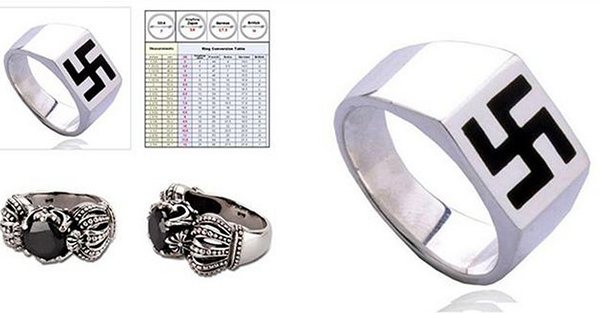 Iconic department store Sears came under fire in 2014 for selling a ring emblazoned with a swastika.
A jewelry company called CET Domain was selling the ring on Sears' "marketplace" website, which hosts a community of third-party sellers.
The ring caused outrage across social media. Sears apologized and removed it from the website. The company posted an explanation on its Facebook page saying, "The ring was not posted by Sears, but by independent third-party sellers on Sears Marketplace. All Marketplace Sellers must accept our seller agreement terms to sell their items on Sears.com. Part of that agreement includes an understanding that certain offensive items may not be listed."
Strangely enough, the description of the ring read: "This gothic jewelry item, in particular, features a Swastika ring that's made of .925 Thai silver. Not for Neo-Nazi or any Nazi implication. These jewelry items are going to make you look beautiful at your next dinner date." Some dinner date!