1

Donny & Marie Coloring Book

Nothing compares to the out-of-context hilarity of the Donny & Marie coloring book. There are several little gems – check out the one pictured above when Donny asks Marie to come a little closer.. and that happens. Donny actually sprayed her with a cow's udder, but even so, this is not suitable for kids to color.
2

9/11 Coloring Book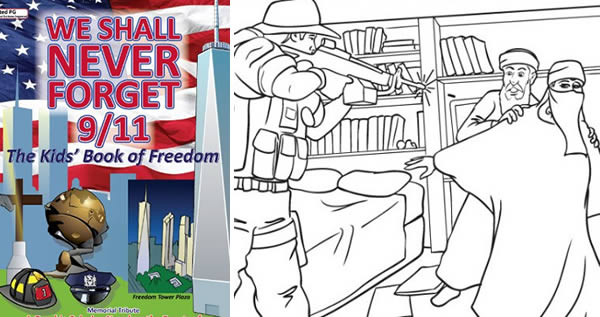 Children in elementary schools today were born after September 11, 2001, and this presents parents with a dilemma: How do you explain the event to a child who has no first-hand knowledge of it? Skip the complexity and just hand them a the coloring book launched for the ten-year anniversary of the event, "We Shall Never Forget 9/11: The Kids' Book of Freedom." The tasteless book gives kids the opportunity to color in a member of SEAL Team Six taking aim at a veiled woman and, cowering just behind her, Osama bin Laden himself.
"We Shall Never Forget 9/11" is not, sadly enough, the first coloring book of its kind. FEMA produced the ill-fated "A Scary Thing Happened," which depicted a variety of disasters and prominently featured images of the World Trade Center on fire.
3

Existential Coloring Book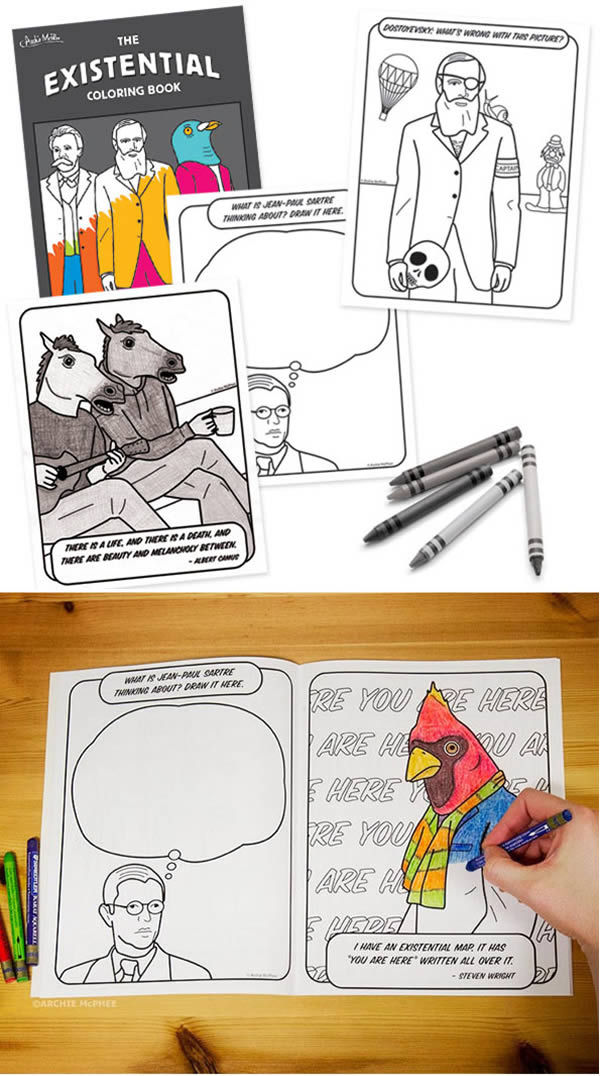 Archie McPhee is selling The Existential Coloring Book, a 24-page coloring and activity book. Sure, it won't answer the ever burning questions of WHY WHY WHY?, but it'll help pass some time between now and your inevitable death. What happens after that? Does it even matter? Who cares? What's the point? Is there a point? Crayons, coloring books, a man wearing a pigeon mask — what does it all mean? These questions and more are NEVER answered. Time for me to curl up in a ball and cry in the shower.
4

Titillating Coloring Book
Get it? Titillating? Like tits? Color My Boobs! is a coloring book for adults. (Or 13 year old boys who are grounded from the internet, but still need their boob fix.) The product site says that the book features breasticles of all shapes and sizes. Perky plastic fakers, bouncy natural breasts, itty bitty titties and underboobs are all yours for the coloring – but hopefully no sloppy jaloppies. Those… would just make it depressing. And if there's one thing coloring should never be, it's depressing.
5

Unicorns Are Jerks Coloring Book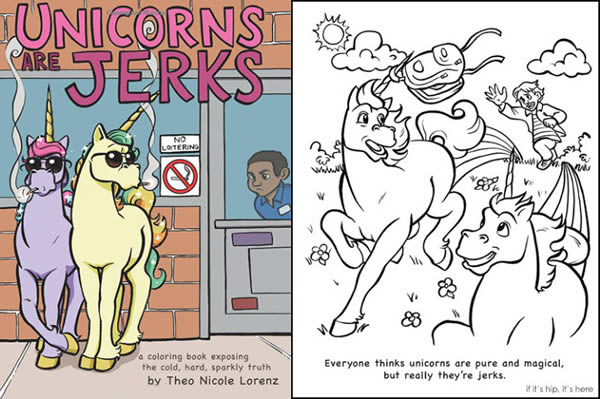 Unicorns Are Jerks is a coloring book that intends to expose the cold, hard, sparkly truth.
Unicorns think they're so great because they're all mysterious and magical, but they can be real jerks sometimes. This coloring book features eighteen examples of unicorns texting in theaters, farting in elevators, eating your leftovers, and generally acting like jerks.
6

'Ted Cruz Saves America' Coloring Book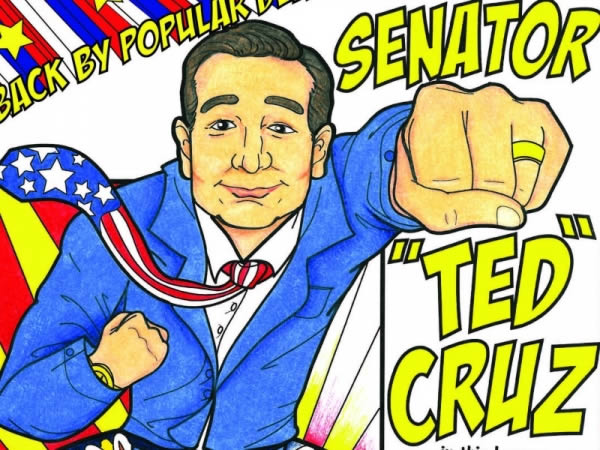 Really Big Coloring Books, Inc. made news in 2013 when its coloring book about Republican Senator Ted Cruz, Ted Cruz To the Future, became an Amazon bestseller in the coloring book category.
The book claims to offer "a non-partisan, fact-driven view of how Texas Sen. Rafael Edward 'Ted' Cruz became a U.S. senator and details, through his quotes and public information, his ideas for what he believes will help America grow." The book is apparently suitable "for children of all ages as well as parents, teachers and educators and may be used in the classroom as a tool to promote discussion on issues relevant to the subject matter."
If that somehow wasn't enough Ted Cruz for you, fear not. Really Big Coloring Books has just released a new, eight-page supplement to the original book titled Ted Cruz Saves America, and it comes complete with Cruz flying through the air like Superman.
7

Ryan Gosling Coloring Book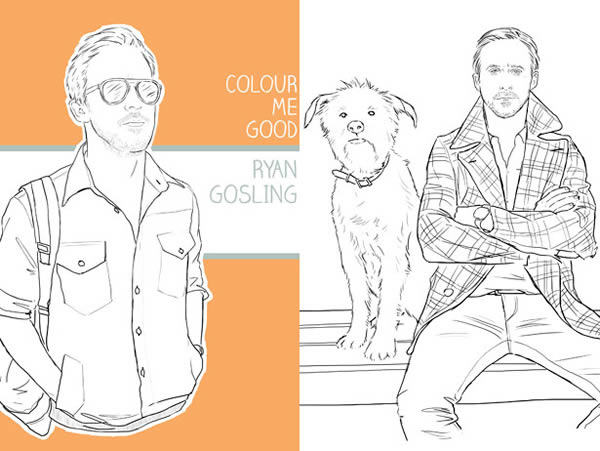 Can you embrace your inner child and still harbor a steamy crush on the world's most meme-able man? Now, thanks to Colour Me Good Ryan Gosling, the answer is a resounding yes! This fun-for-all-ages coloring book comes courtesy of English artist Mel Simone Elliott, who has illustrated some of Gosling's most memorable roles (The Notebook, Blue Valentine, Lars and the Real Girl) and promotional shots for the 15-page booklet, which sells on her site for just under $12 ($17.26 with shipping to the U.S.) – a price low enough to make your eyes pop like Emma Stone's in Crazy, Stupid, Love.
8

Sex Position Coloring Book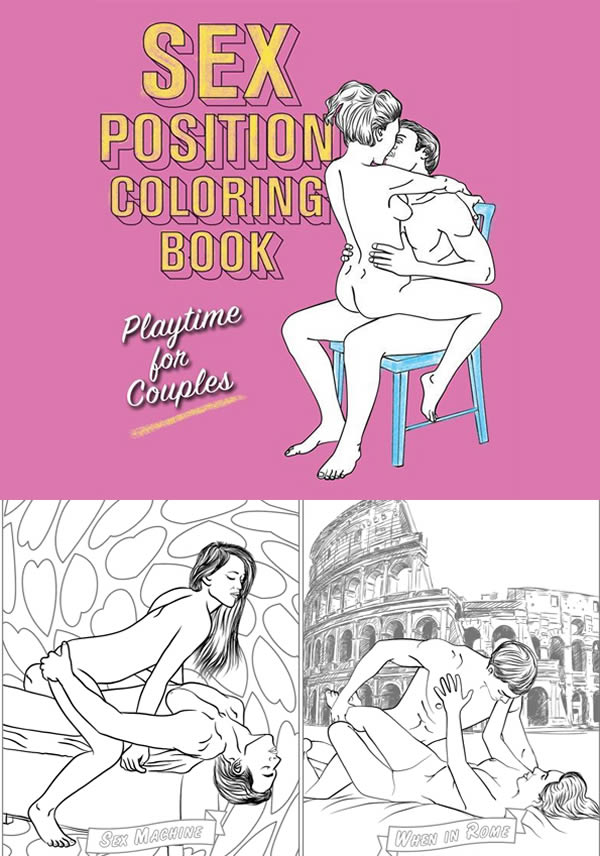 Crayons and coloring are for kids. Sex is not. See the connection? Sex Position Coloring Book: Playtime for Couples is this first-ever (thank goodness for that) interactive intercourse guide that partners can color in together. Like side by side? Naked? We can only assume so. The book includes 101 ready-to-color outlines of couples in real sex positions. It's prime eligible on Amazon, so you know what you'll be bringing to the holiday office gift exchange!
9

Mr. T Coloring Book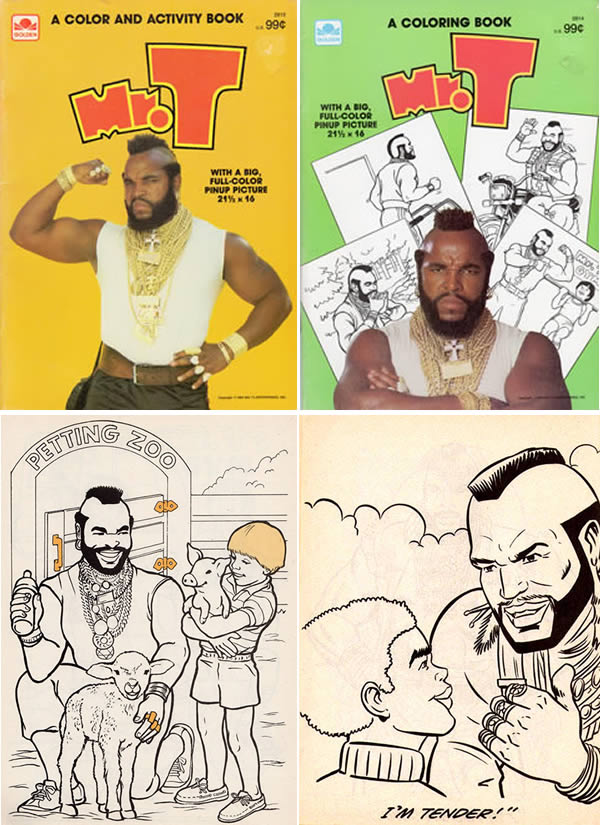 Ripped with muscle and clad in more gold chains than 100 old school rappers, Mr. T was typically seen as a force to be reckoned with and not an individual to be taken lightly. On the contrary, a pair of 1984 Golden coloring books shed light on a side of Mr. T that went mostly unseen. The books were also notorious for some out of context creepiness.
10

Corrupted Coloring Books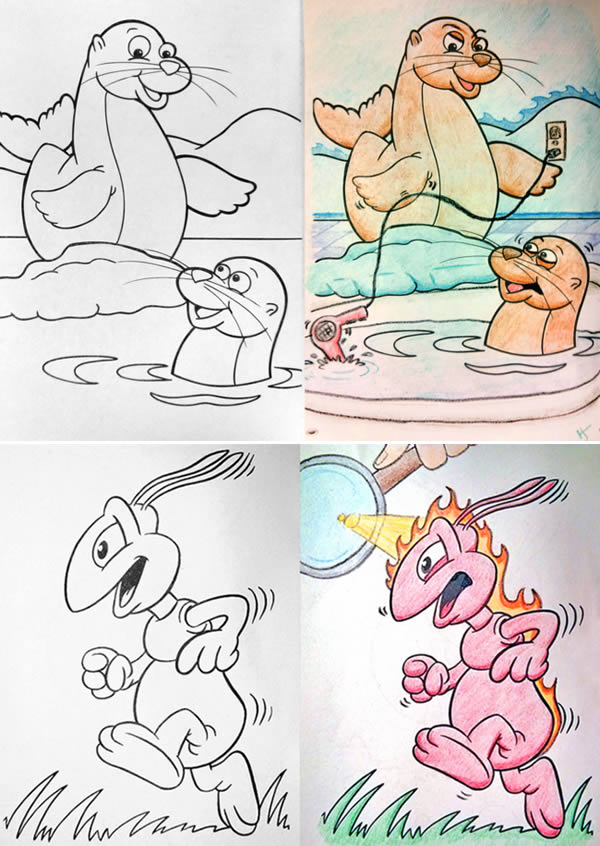 Coloring Book Corruptions is a new Internet craze that takes innocent children's coloring books and gives them a colorful twist on life's darker side. Consider coloring officially ruined.