Our Editor-in-Chief Grace Murano is delivering her second baby boy, Marco, this week... congrats! In her honor, the awesome guys from Maternity Shirt.com have made these cute, funny and clever shirts only a mother-to-be can wear proudly.
1

We are hoping it's a pony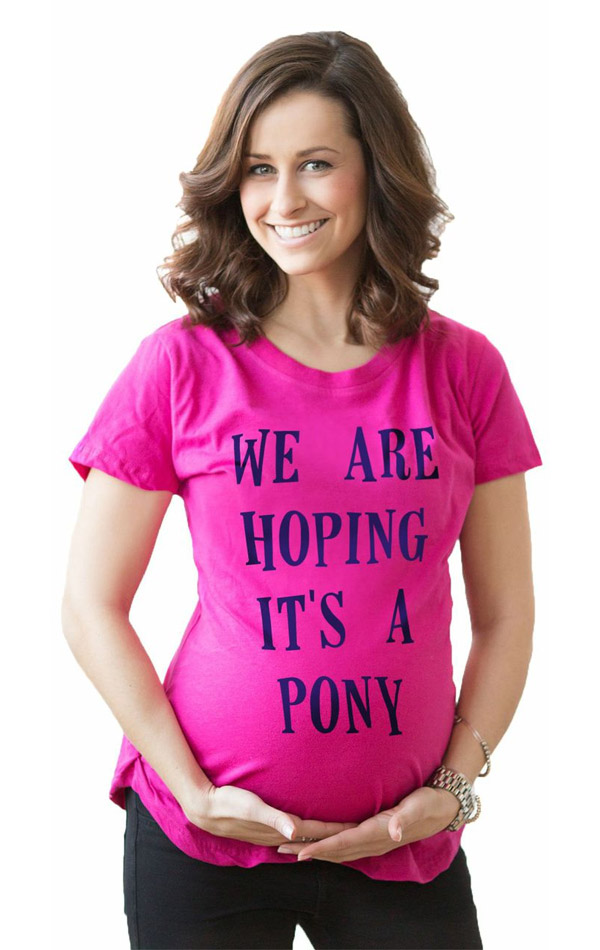 A great comeback to the boring "Oh, you're having a baby?" ($19.99)
2

Eviction Notice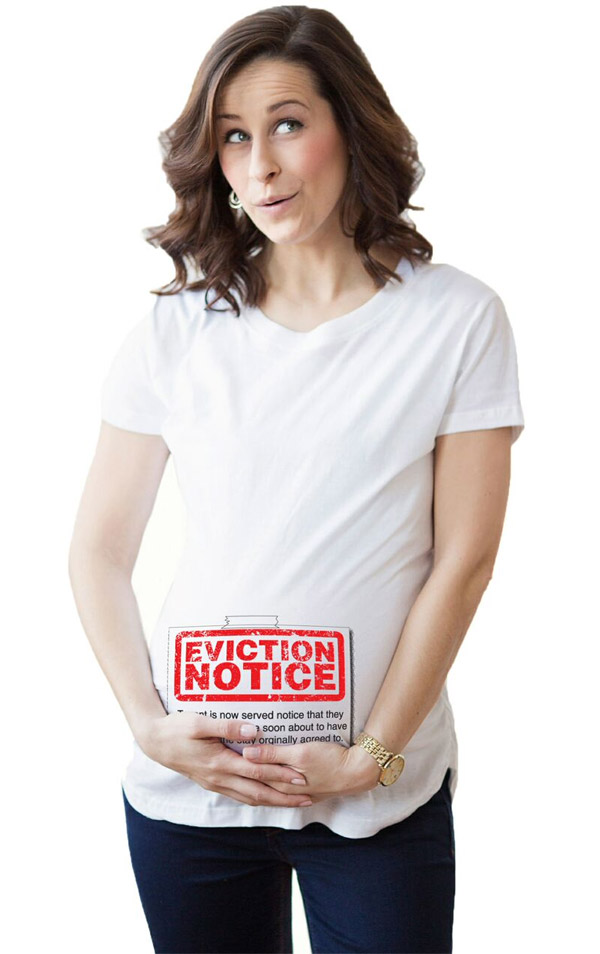 Oh no! We've just got wind of an eviction notice. Except this time it's good news. ($19.99)
3

I just wanted a back rub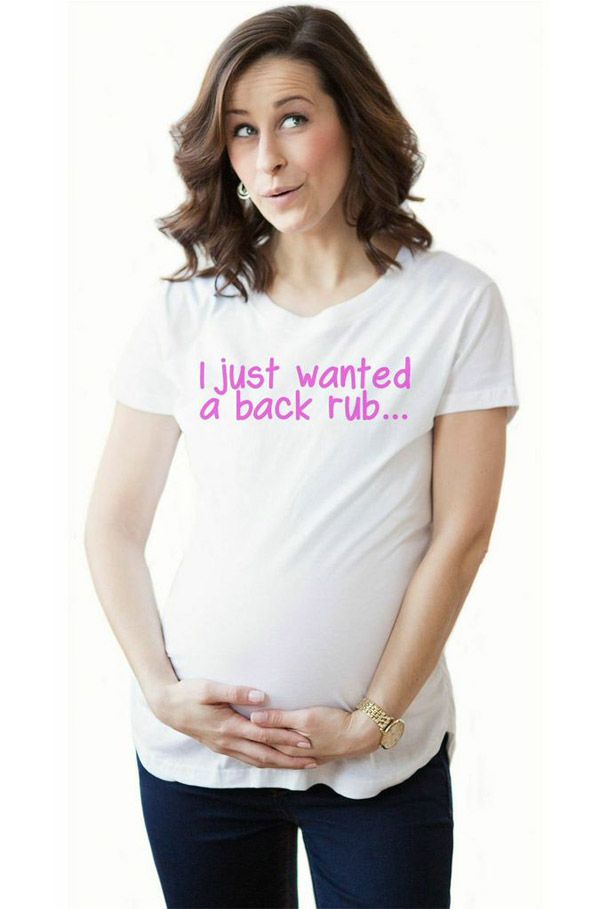 All you asked for a was a simple back rub, and now you've got a bun in the oven! ($19.99)
4

Does this baby make me look fat?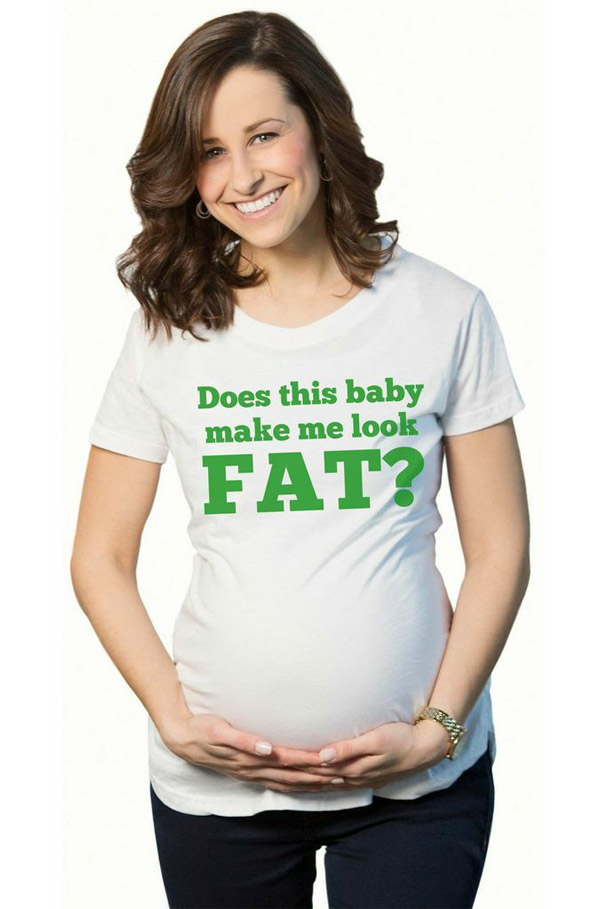 For 9 months, you can blame the baby. ($19.99)
5

Can I get the WIFI password in here?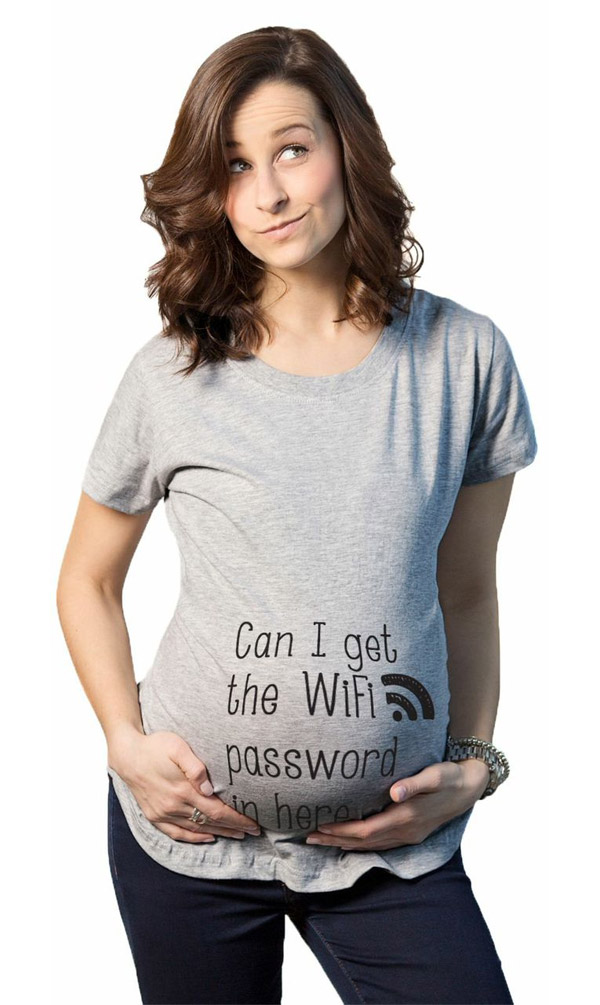 Your baby is trying to connect its iCord to the Internet to no avail. Give him the right password already! ($19.99)
6

Peeking Baby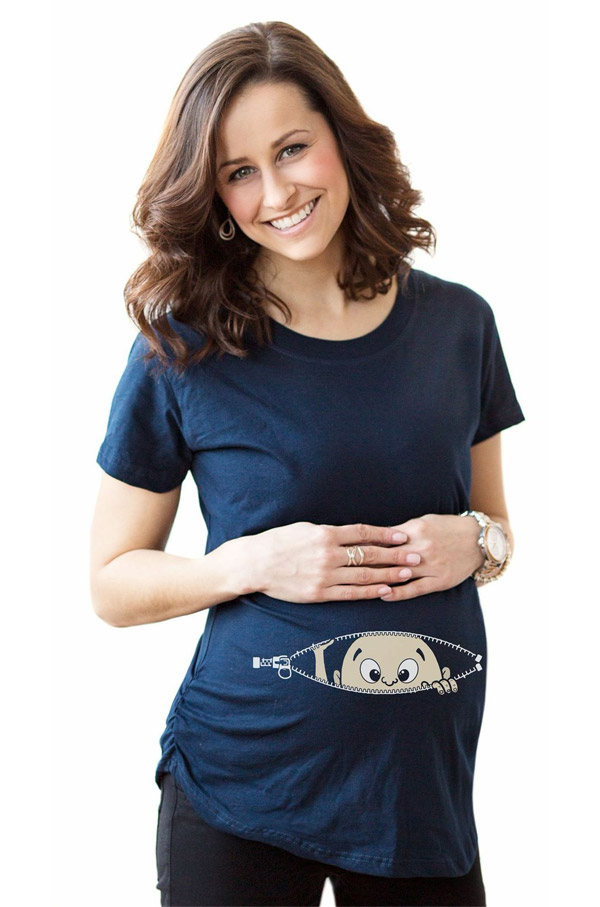 That baby is checking to see if it's time to come out! ($19.99)
7

Pizza Ultrasound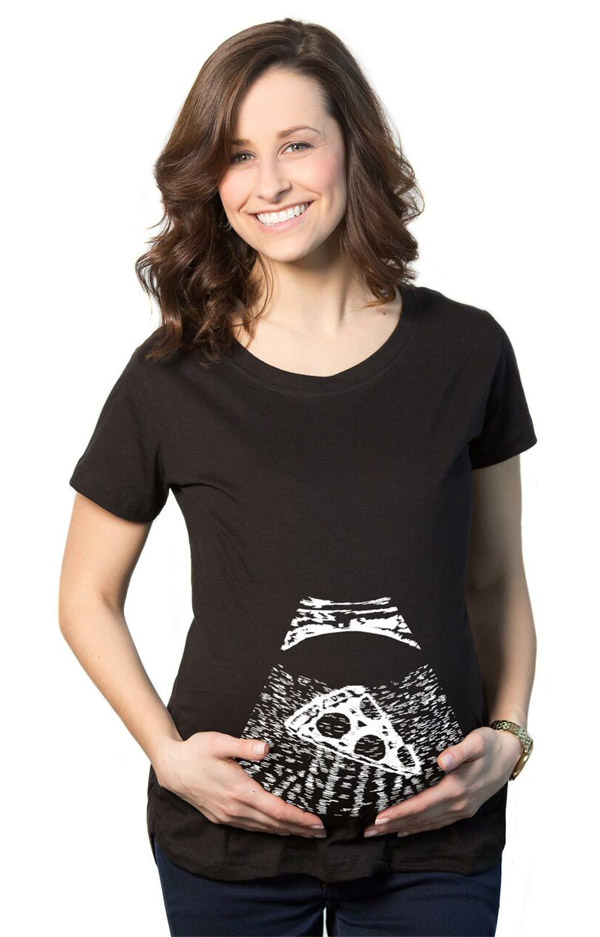 It's that a baby pizza? Aww... you can see his olive, isn't that cute? ($19.99)
8

Keep calm, I'm pregnant with a boy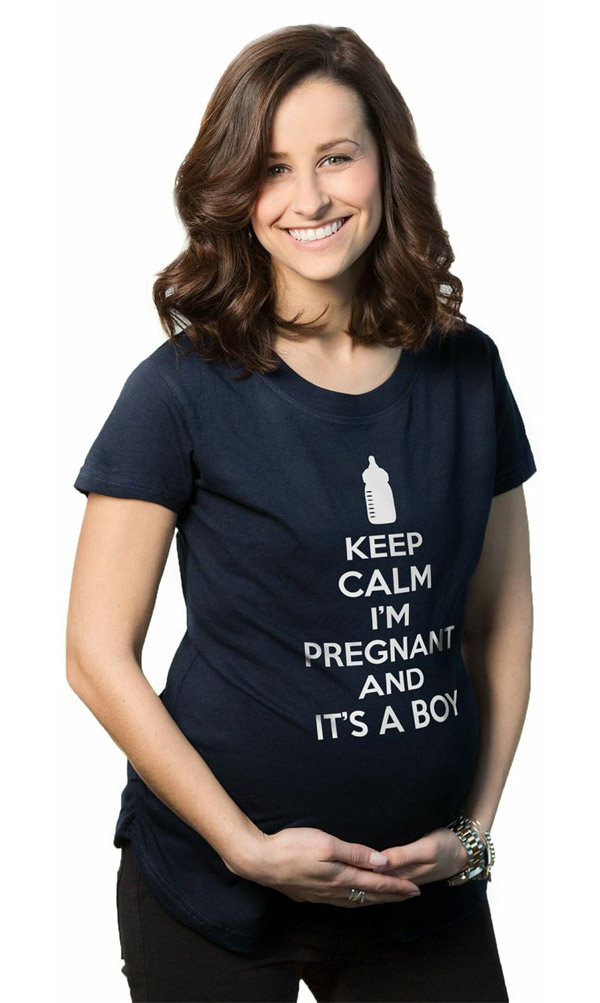 It's a Boy! Keep calm people, there's a little fella on the way. ($19.99)
9

The Force is Strong with this one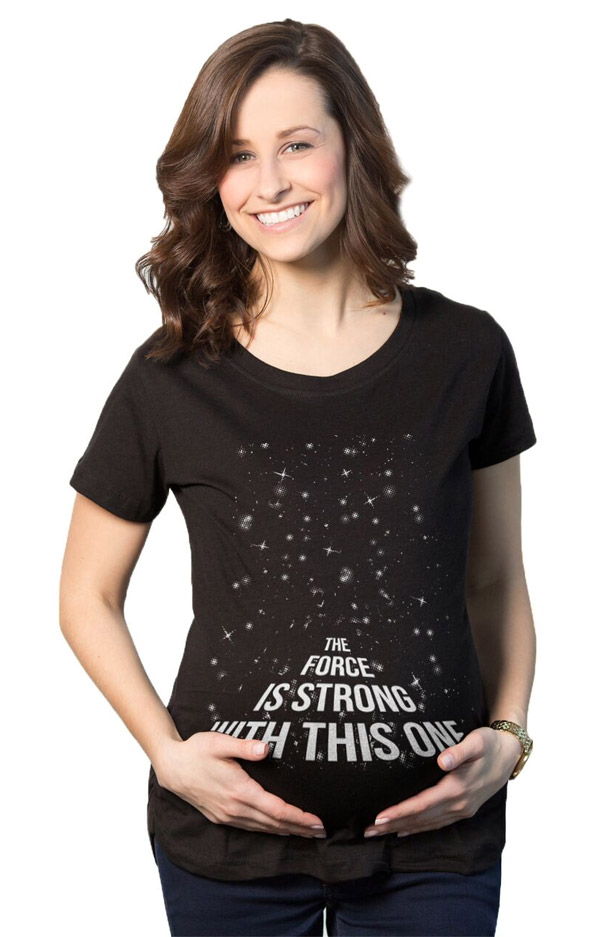 Strong with this one, the force is. Beware that if you touch this baby bump, you might feel the power of the force! ($19.99)
10

Rocker Skeleton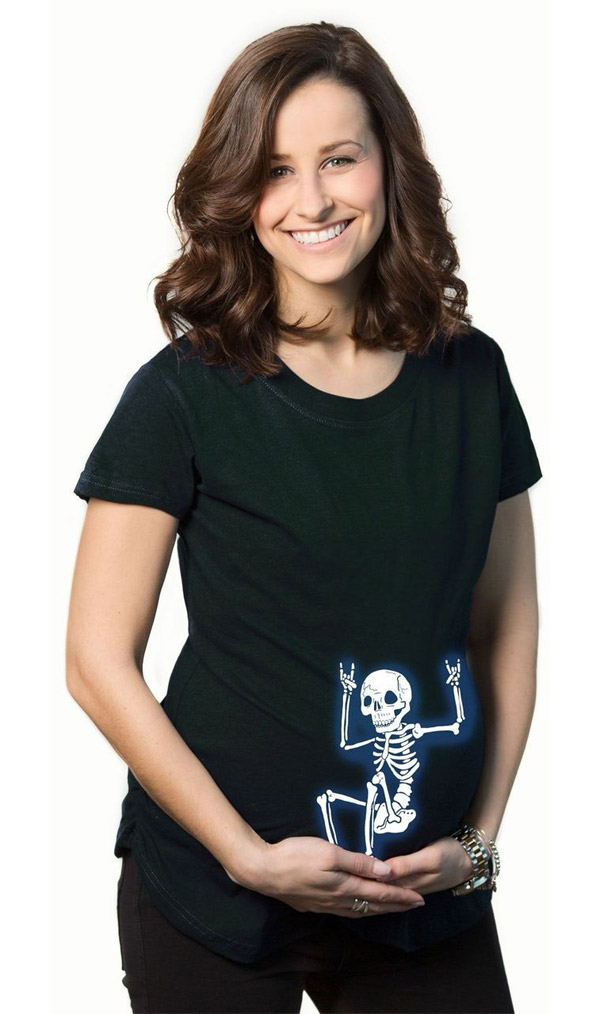 Do you have a tiny rockstar a brewin' in that belly of yours? It's ready to grab a guitar as soon as it comes out, and maybe even try its hand at lead vocals. ($19.99)
11

I think I may be pregnant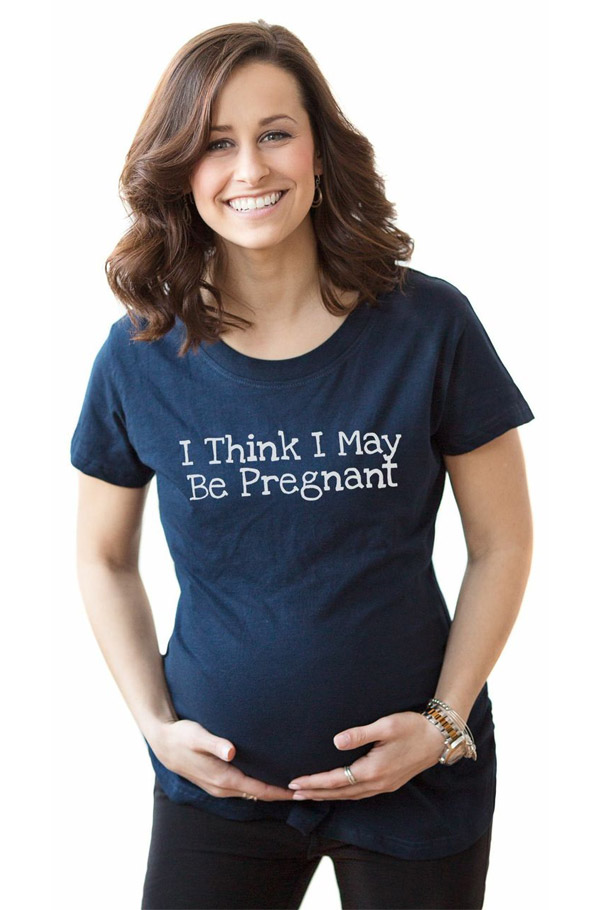 It is way past the point of thinking "I just ate too much," unless that burger was bigger than we thought. ($19.99)
12

It's all fun and games until someone gets pregnant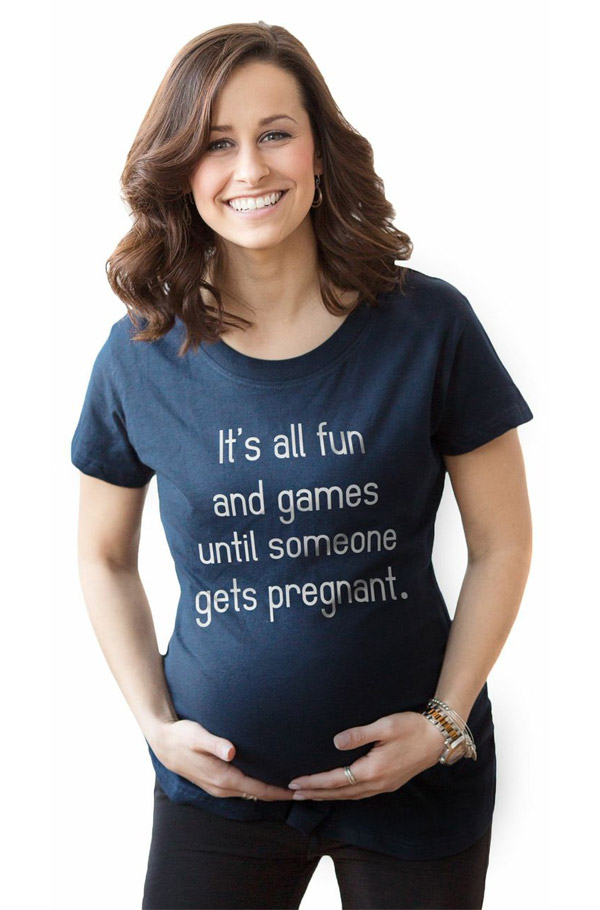 It was all fun and games, wasn't it? ($19.99)
13

Mooning Baby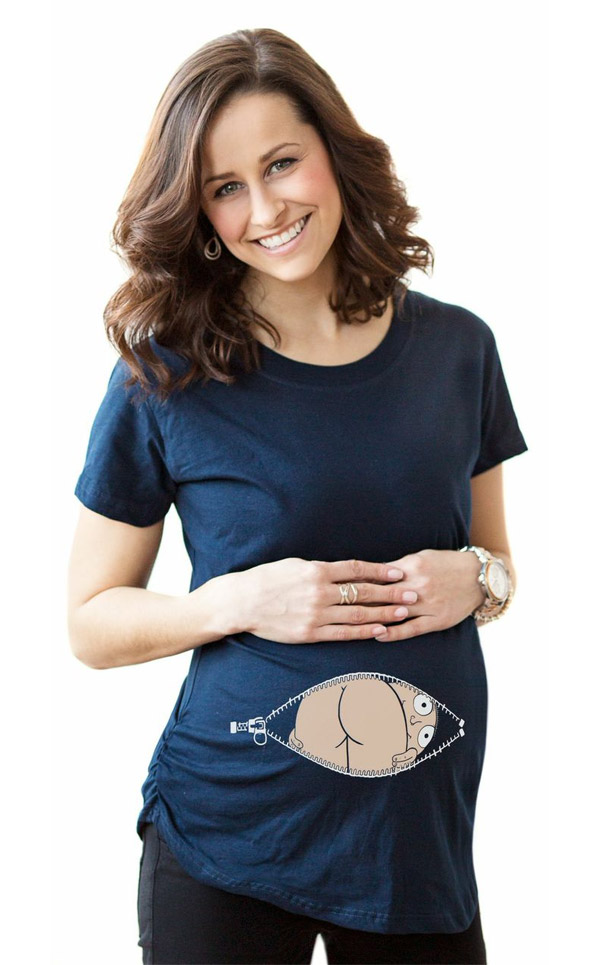 You've got a real ass in there! ($19.99)
14

Baby Loading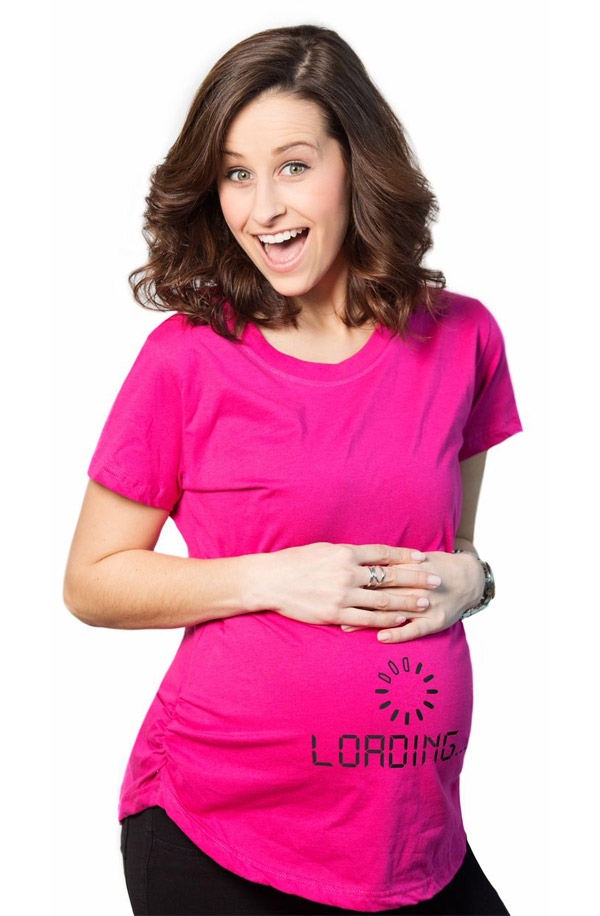 There's a bun in the oven! Computer nerds can't beat this "loading" tee for expectant moms. ($19.99)
15

Get me outta here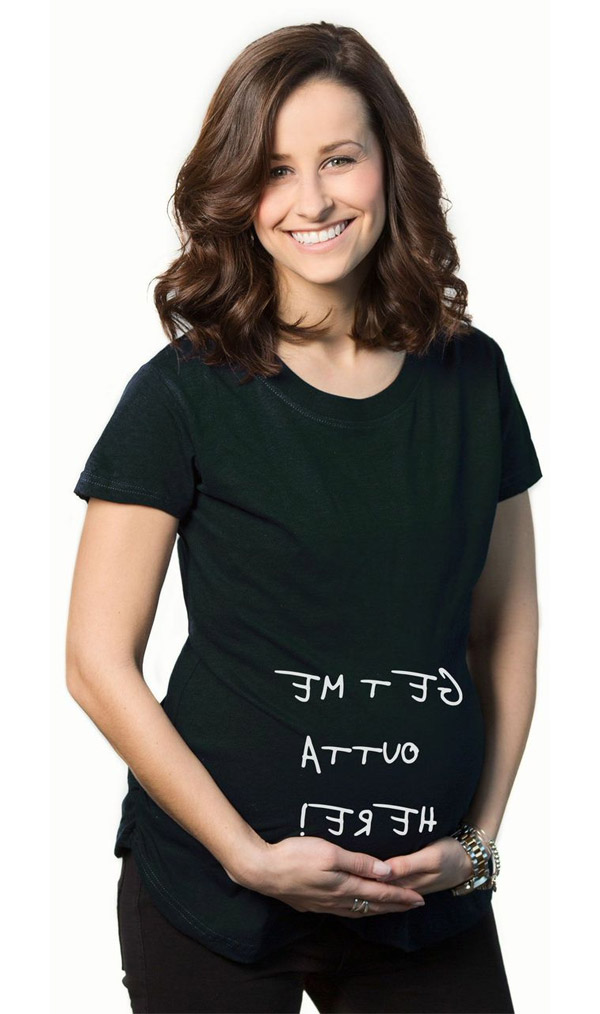 He's writing it from the inside. ($19.99)