Although Manowar was never a mainstream commercial success in the U.S., they maintain a strong cult following there and they are extremely popular in the heavy metal scene in Europe, Australia and South America. That poster is from 1985. They are way cooler now, we promise!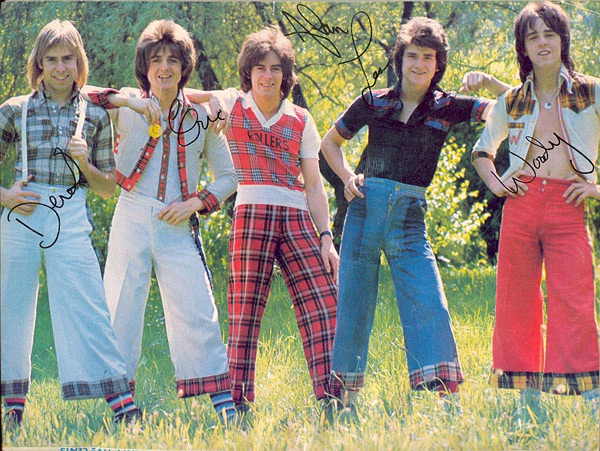 For a relatively brief but fervent period in the mid '70s, The Bay City Rollers were worldwide teen idols.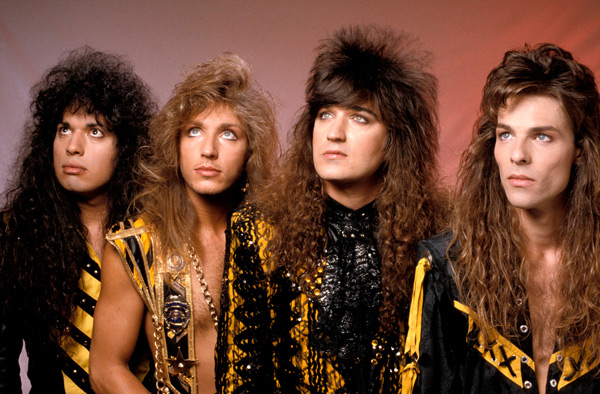 Stryper is a Christian glam metal band formed in 1983. They went on to become the first overtly Christian heavy metal band to gain acceptance in the mainstream (it was probably the hair) and after a period of ten years of inactivity, they came back in 2003.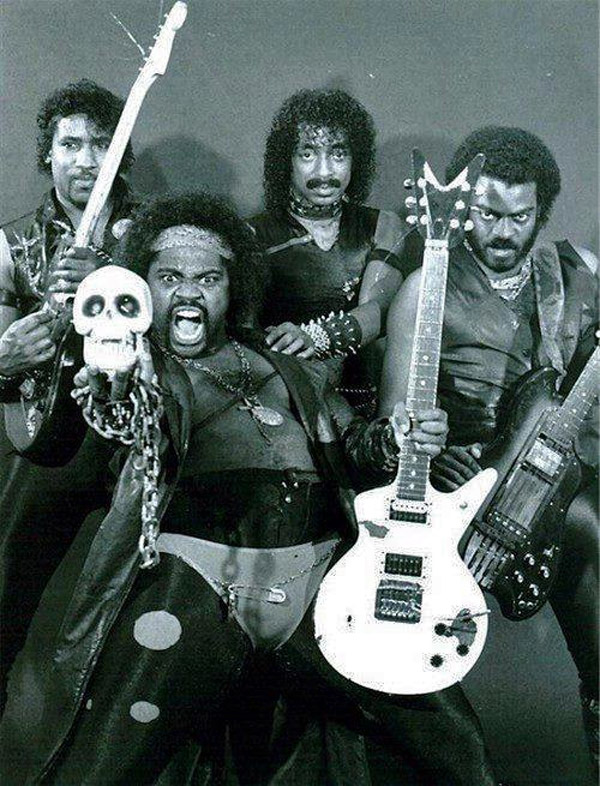 Noted as the first all-African-American heavy metal band, Black Death took their rock faces quite seriously.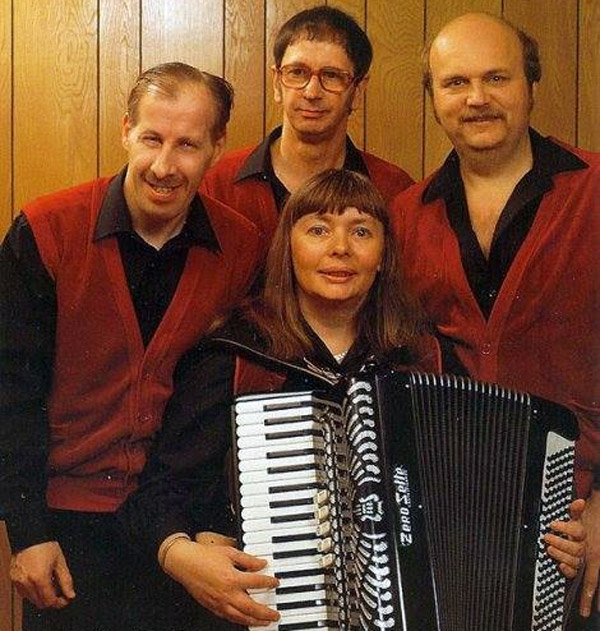 The Birgits, from Sweden, won the jackpot in the chromosome lottery.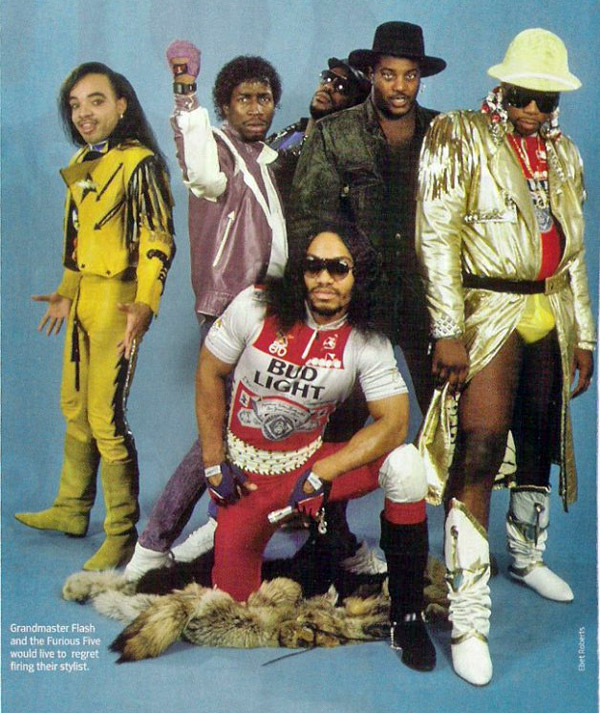 Despite their outfit, Grandmaster Flash and The Furious Five were the first hip hop group ever to be inducted into the Rock & Roll Hall of Fame.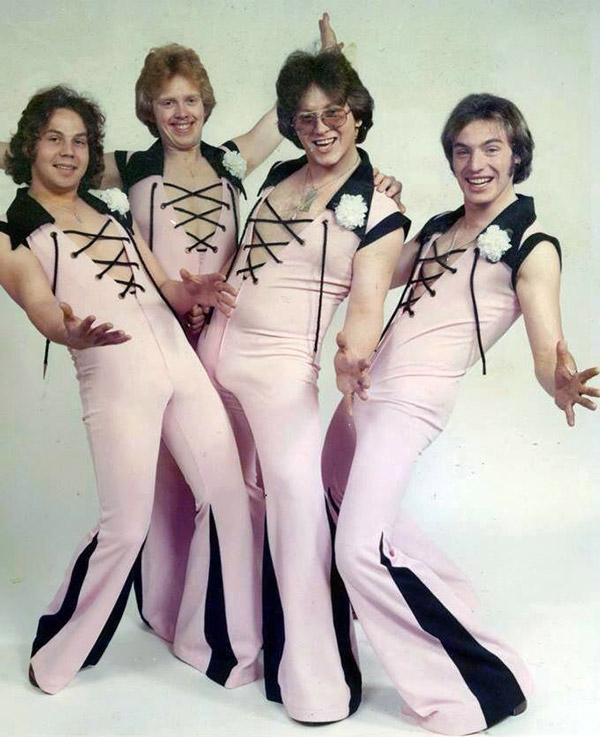 Childs Play give rabbits a bad name.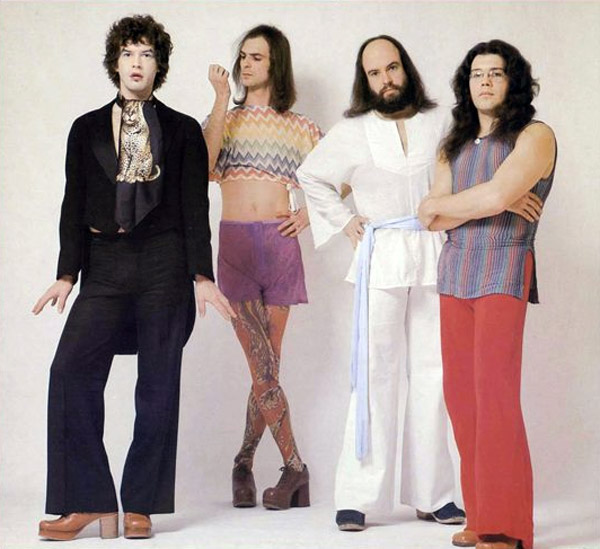 Formed in 1973, Max Webster was a hard rock band that was quite successful in their native Canada.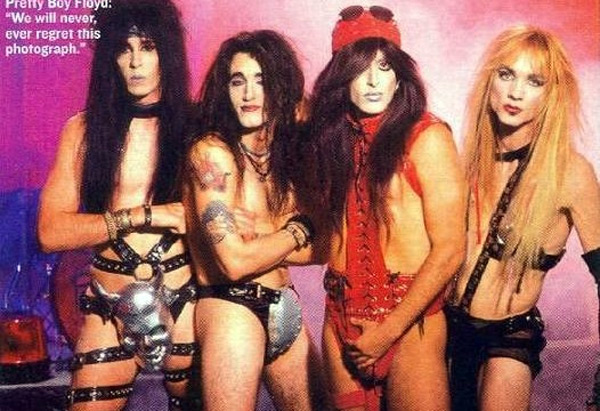 Pretty Boy Floyd. Hand over the, uh, belt!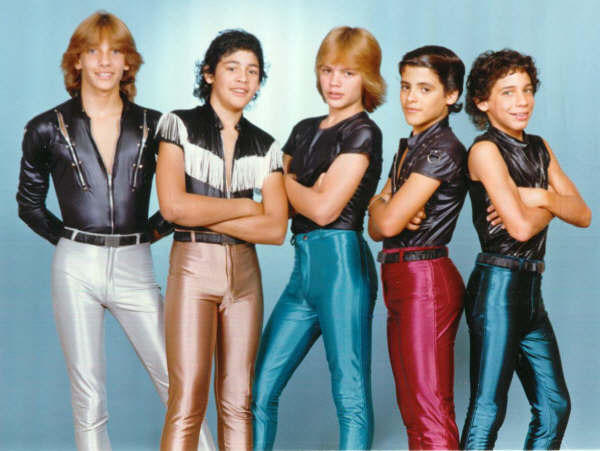 Laugh all you want, but Ricky Martin started here: Menudo was one of the biggest Latin boy bands in history, releasing their first album in 1977 and disbanding in 2009.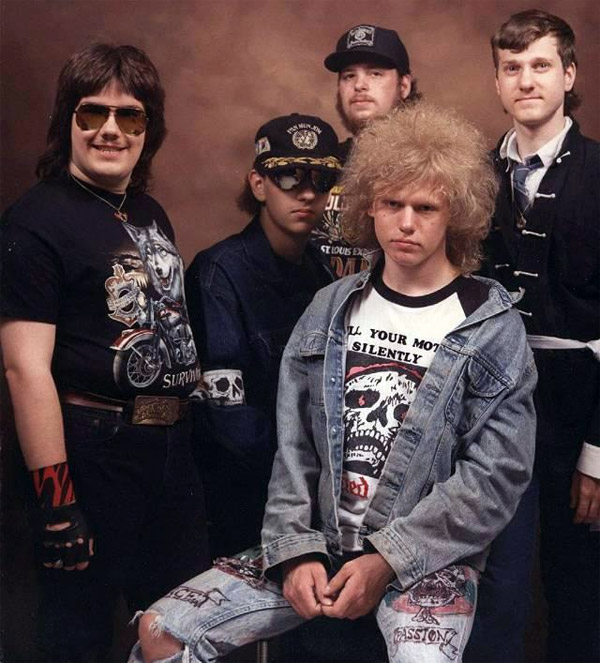 Kill your mother silently. Wow. Awesome t-shirt. We're not even sure what band is this, but it's just great how the dude on the left turned his belt buckle to be more prominent in the shot.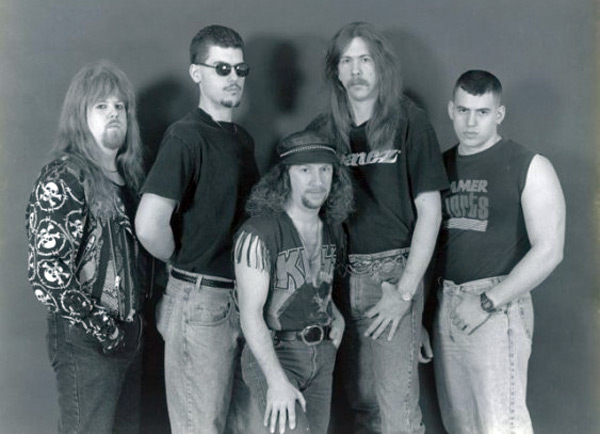 Area 57. Not far from 51, it seems.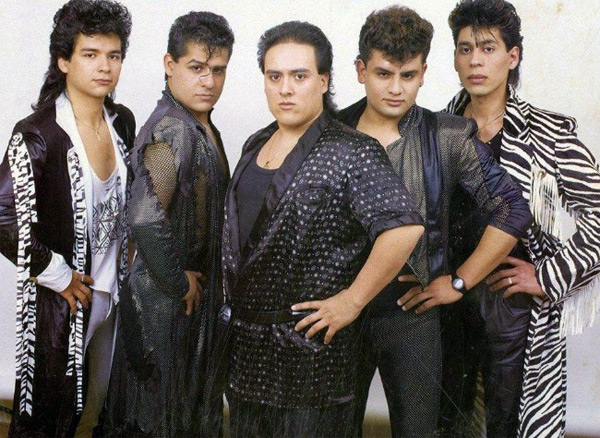 Oasis. Way before Liam and Noel Gallagher joined the band.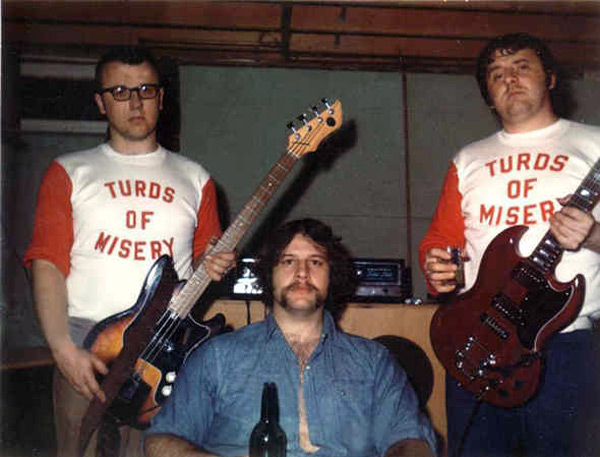 Turds of Misery. You've gotta give it to them, this is best name ever.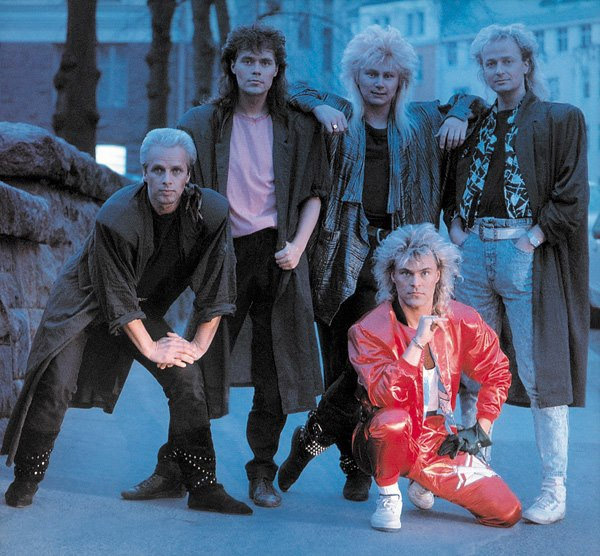 Not hard to tell why they were called Red Dawn.