1

Curfew Breaking Shirt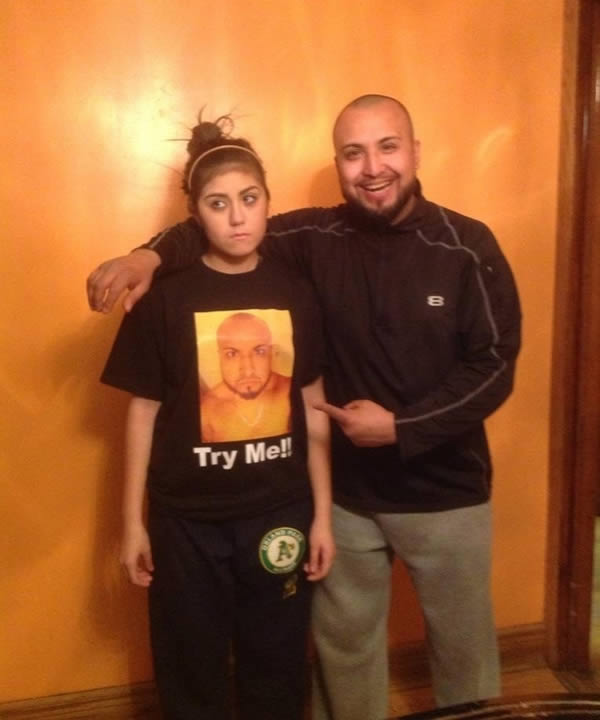 A girl breaks curfew. Her dad responds by making her wear this shirt to school for a week.
2

Fantasy Hockey Failure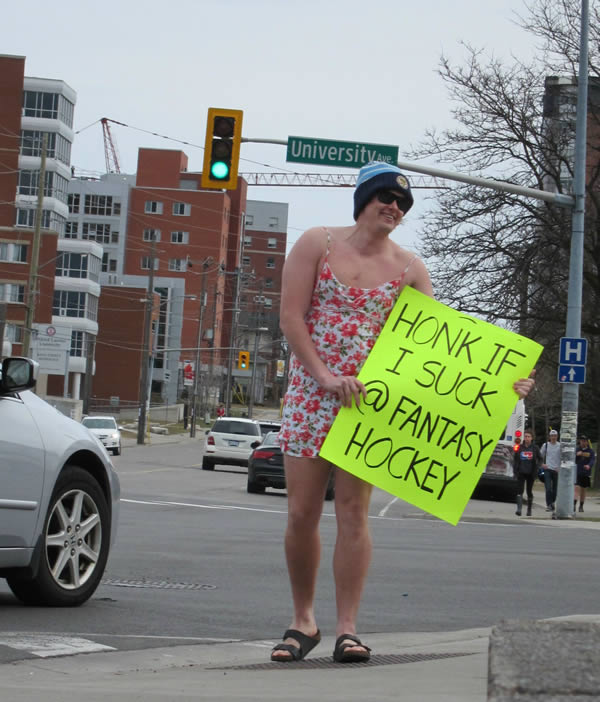 This guy lost in a fantasy hockey pool. He not only had to dress like this, he had to do so in one of the busiest intersections in Waterloo, Ontario right next to Wilfrid Laurier University.
3

Sign-Wearing Maple Leafs Fan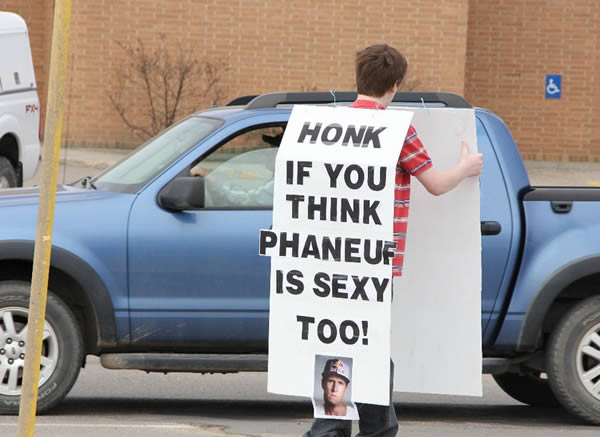 The sports editor for the Estevan Mercury, Josh Lewis, is a native of Estevan, Saskatchewan and a huge Maple Leafs fan. In fact, he had so much confidence that his Toronto hockey team would beat Boston and move on to the second round of the 2013 NHL Playoffs that he bet on it against his coworker, Chad.
After going up 4-1 in the third period of Game 7, Lewis was certain he'd have the last laugh. It looked like his Leafs were about to dump the Bruins and advance.
The Bruins, however, came all the way back, with Patrice Bergeron scoring the game-winning goal in overtime, knocking Toronto out and sending Lewis into blogosphere glory.
Chad, apparently, did not believe that having to wear the sign around the small-town of Estevan was a good enough punishment (neither did we). He sent these photos with an explanation over to Deadspin, and the rest is history.
4

Sexy Calendar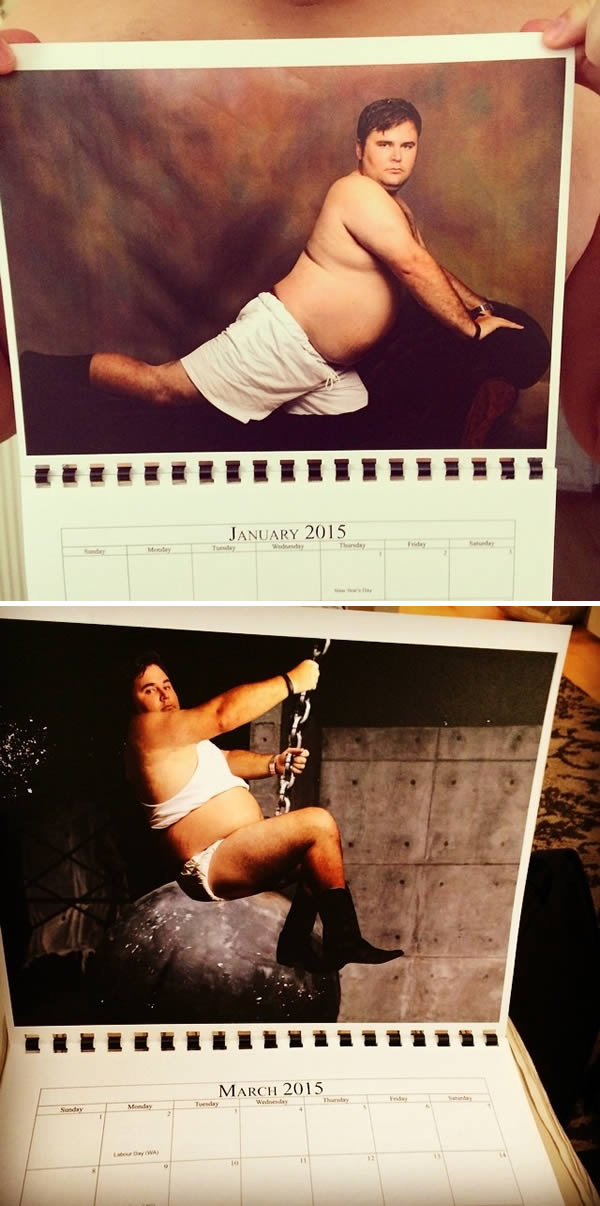 As the saying goes, "It's not how you win or lose, it's how you play the game." But for Henry Stern and his friends, being last in their league came with a price. Stern had to put together a calendar of himself recreating famous moments in pop culture, and the results are embarrassingly hilarious!
Each month features Stern in a pop culture tableaux. Some of them, like January's recreation of George Costanza from Seinfeld, or September's Marilyn Monroe skirt flutter are from the distant past. Others, however, pay homage to more recent events, like Miley Cyrus' "Wrecking Ball" music video. The valuable lesson here is that if you play in a fantasy football league, make sure you know all of the rules first.
5

The 18-year-old 5th Grader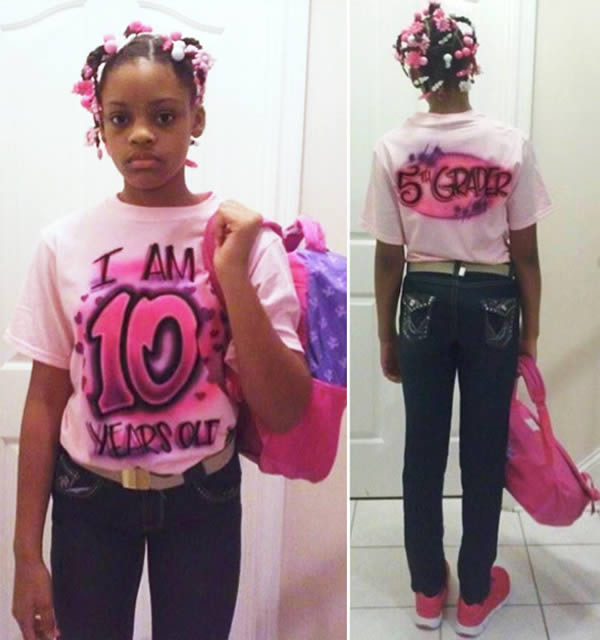 One dad made a special tee-shirt for his 10-year-old daughter after he caught the 5'9" fifth grader pretending to be 18 online!
After she had snagged herself a boyfriend by lying about her age, her father sprung into action. He posted photos of Janiya looking more like the 10-year-old she is, than the teenager she was passing herself off as on social media.
6

A Bully Gets Bullied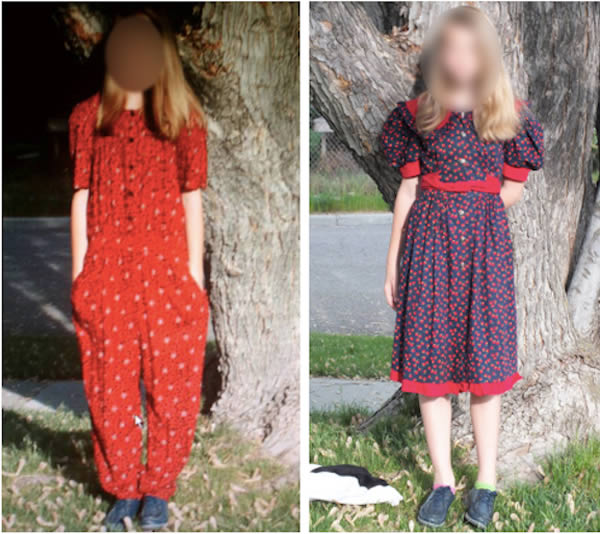 When a mom in Murray, Utah found out that her 4th-grade daughter had been bullying another child about her clothes, she came up with a particularly apt form of punishment. She decided to send her daughter to school in ugly outfits.
The punishment included two different outfits that her daughter had to wear on two different days in a row. You might think it was a bit harsh, but it worked. The child heard other kids picking on her behind her back and told her mom she wouldn't do it anymore "because it's stupid, and it's mean. It hurts them." Well done, mom.
7

Best Dad Ever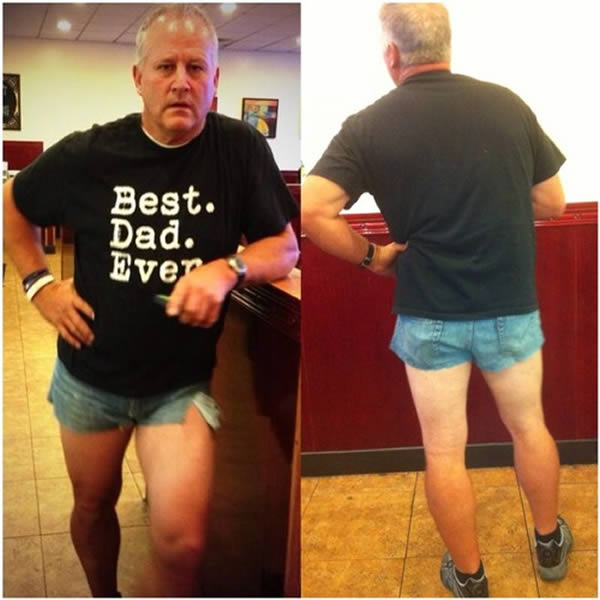 Fed up with his daughter's short shorts, a Utah dad decided to do something that would make her realize they might not be as cute as she thinks.
In 2013, Scott Mackintosh, a husband and father of seven, headed out with his family for some bonding time. The plan was to go to dinner and play miniature golf. Before leaving, he heard his wife asking his teenage daughter to put on some longer shorts. When the girl responded "no," Mackintosh decided to "make a 'small' statement letter her know her short-shorts maybe aren't as 'cute' as she thinks!"
He grabbed a pair of jeans, cut them into a tiny pair of shorts above the pocket and threw on a T-shirt reading "Best. Dad. Ever." The family got stares at the restaurant and the mini-golf course, but his daughter still didn't seem to mind. Finally, when they ended the night with milkshakes, she decided to stay in the car instead of going through any more embarrassment.
8

Jealous Dad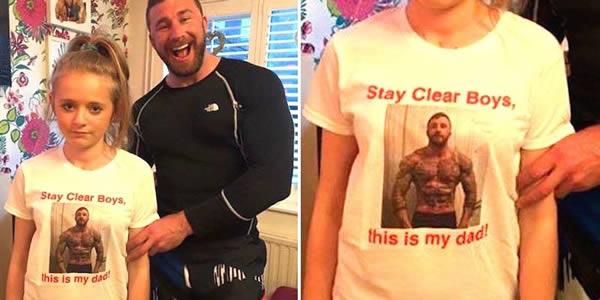 In what has to be the most glaring example in "Dad, you're embarrassing me" history, this father made his daughter wear this shirt and put her high school social life in serious jeopardy. As if this wasn't humiliating enough for the girl, the picture went viral on Reddit.
9

Waving at School Bus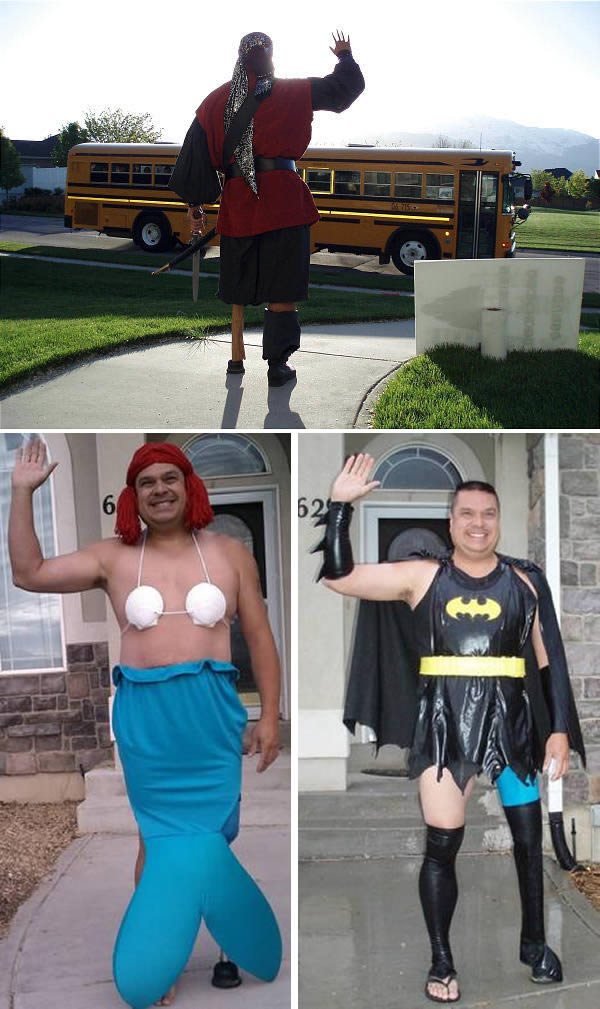 No matter how cool a teenager's mom and dad may be, few teens get through high school without feeling their parents have embarrassed them. And one teen has his dad to thank for embarrassing him the entire school year.
When the high school's bus routes changed this year, 16-year-old Rain Price soon found out he'd be going right past his house every single morning. Much to his chagrin, he also found out his dad would be standing outside, waving. "When he did it the first day, I was in shock," Rain said. "It's my first day of my sophomore year."
The second day of school, there he was again, only this time Dale Price was wearing a San Diego Chargers helmet and jersey. Day three, it was an Anakin Skywalker helmet, and the next day, swim trunks and a snorkel mask. Other kids started to take note.
It ended up being a daily tradition for him. He wore a new costume each and every day. The elder Price could be seen — rain or shine — on the front porch of their home nearly every day during the school year. He donned spandex, pleather, feathers, wigs, flip flops, suits, boots and even fur. He wore well-known costumes such as that of Batgirl, the scarecrow from Wizard of Oz, Elvis, the Little Mermaid, Princess Leia, Nacho Libre, Santa Claus and more. He has also exhibited generic options including every available variation of Army fatigues and winter wear, as well as several dresses — including one for a white wedding.
Rain's dad was never the same character more than once. Several props aided interpretation as well. (He once hauled a porcelain toilet onto the porch.) On one of the days he was sick, so a cardboard cut-out of a Lord of the Rings character stood outside in his place
10

Selfie Recreation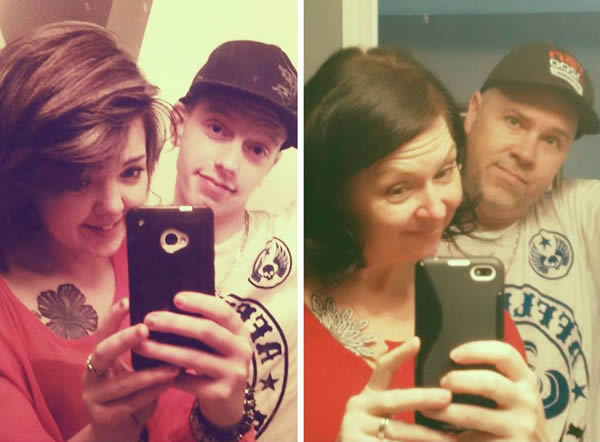 Josh Anderson posted a selfie with his friend Sammy on Facebook recently, as 20-somethings do. His dad Peri saw the photo and had a magical idea: to recreate it with his wife, Josh's step-mom, Deborah. The spoof is spot-on, down to the replicated flower tattoo.
After the image went viral on Imgur and Reddit, Peri told The Huffington Post that no one was hurt (er, embarrassed) in the making of this selfie. "Both [Josh] and Sammy thought it was very funny, and they didn't have any reason to be mad or upset as they know my sense of humor and knew that it was done in a loving manner."
11

Old Man Haircut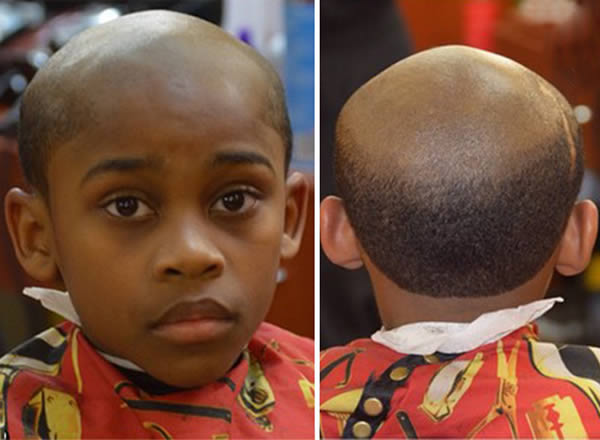 Although spanking your kid with a belt is illegal, humiliation remains the most effective form of punishment. Russell Frederick, a barber from suburban Atlanta, has come up with a very ingenious form of discipline. He can give your child an "old-man" haircut as a punishment of misbehaving, and it's free of charge! If you come to A-1 Kutz Barbershop and ask for the "Benjamin Button Special," Russell will shave your boy's hair off his crown so that he looks like a balding grandpa.
This method was used on the barber's 12-year-old son Rushawn, whose grades "dramatically skyrocketed" after getting such a haircut. The humiliation received from teasing classmates made him more devoted to getting good grades. Rushawn even started calling himself "old man Jenkins."
12

Fantasy Football Tattoo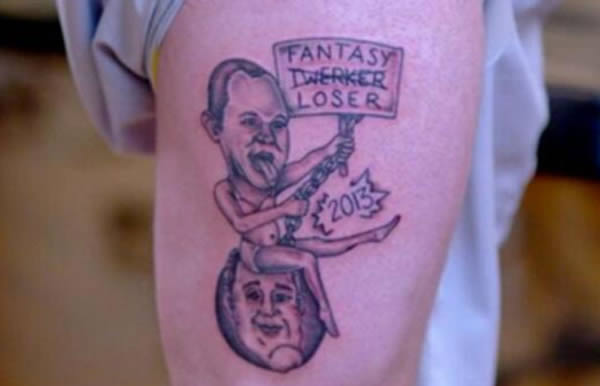 A group of 10 friends from Omaha compete in a fantasy football league that makes money leagues seem lame. Why? It's named the "Tattoo League" and the player who finishes last has to get a tattoo designed by the first-place winner. And you thought losing a few bucks was shameful!
As you can imagine, this practice has led to some embarrassing results. In 2013, the winner designed the tattoo that would make any loser more miserable than they could ever have imagined. Fantasy expert Matthew Berry's face on Miley Cyrus' body swinging on a wrecking ball made in the image of Jay Leno's face. Sounds disturbing, huh?
13

BONUS: The get along braid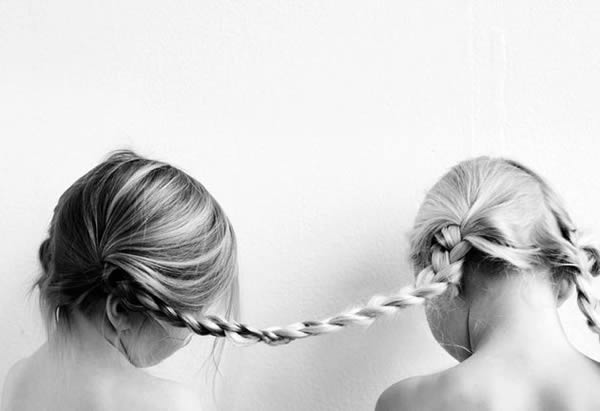 Instead of the famous "get along" shirt, you can opt for a "get along" braid for your daughters.