1

A Victorian Haven In The Catskills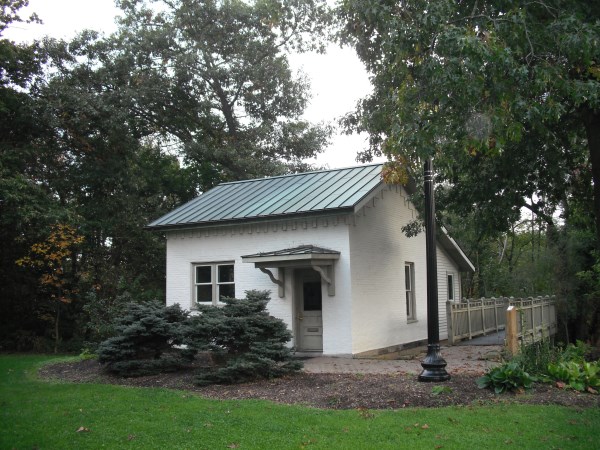 When renovating or creating a new shed paradise, make sure it has windows to allow plenty of natural light. You can get shed windows from Simply Plastics. Here, Sandra Foster has her own shabby-chic retreat. It may not have a bathroom or a kitchen, but it is a dream of Victoriana: stacks of Limoges china with tiny rosebud patterns; chandeliers dripping crystal; billows of tissue-paper garlands. This is all the more impressive because she renovated the 9-by-14-foot cottage, an old hunting cabin, herself. The cost of renovating and furnishing it: $3,000.
2

A Tiny Sanctuary Filled With Plants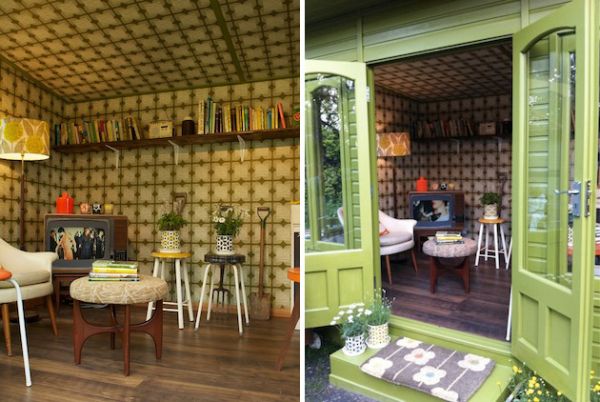 Orla Kiely is widely known for her geometric and organic designed patterns on virtually everything. Here, she created a vintage inspired retreat that's got us swooning.
3

A Backyard Potter's Paradise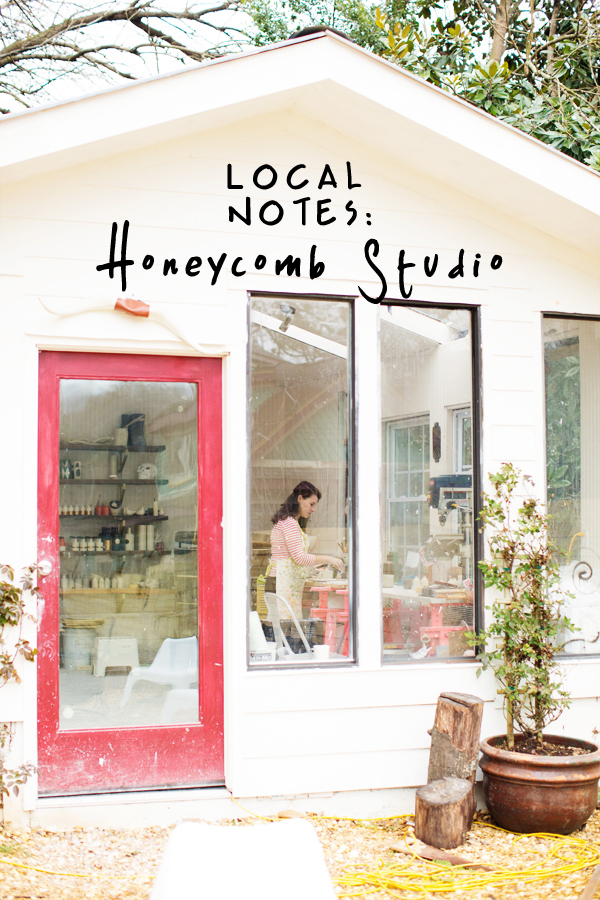 Courtney Hamill and her husband, Jim Crozier, spent three months transforming their backyard shed into a 200-square-foot studio so that she could have a place to pursue turning her passion for ceramics into a career.
4

A Quiet Shabby Chic Sanctuary

Tonita Fernandez decided to have a home away from home custom-built for her. To save for it, she gave up her $100/month cell phone. She dubbed her house "the menopause cave," and uses it as a sanctuary away from the hustle and bustle of everyday life.
5

A Transformed and Pleasant Craft Nook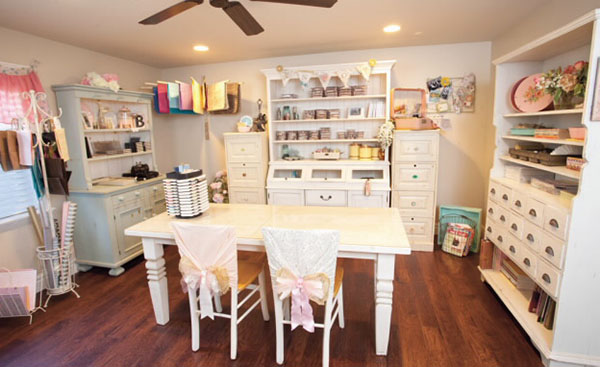 Sharon Kropp of Little Yellow Bicycle has transformed her old garden shed into an inviting craft nook in her backyard.
6

A Mother's Quiet Escape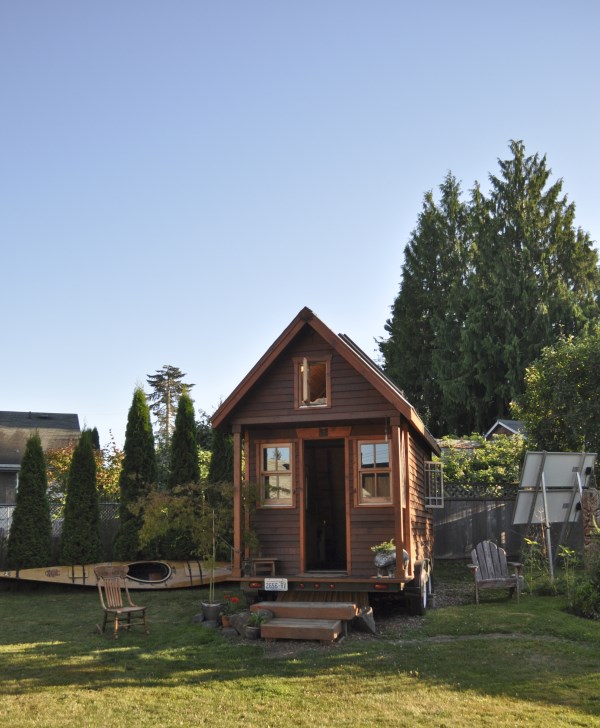 Caroline Counsell, 42, is a sales assistant who lives in Redhill, Surrey, with husband Darren, 45, a mechanic, and their two sons. She calls the shed an "escape from a house in which I am outnumbered by men" and says the only male allowed over the threshold is her Jack Russell, Mylo!
7

A Little Blue "Girl's Pad"
Belinda Brown, 43, lives with husband Andrew, 47, and their two children in Epsom, Surrey, where she runs a business from home.
When the Browns moved into their house ten years ago, the shed at the end of the garden was rather ramshackle. Belinda transformed the structure into a duck egg blue "girl's pad." She says it's her sanctuary: "You won't find any filthy trowels. Instead there are cushions, strawberry-print curtains, bunting and fairy lights."
8

A '50s Tribute To A Woman's Parents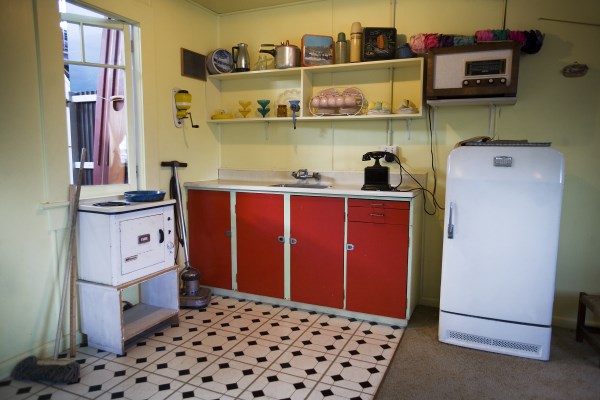 Ann Bates' she shed is a tribute to her late parents who grew up in the '50s. She's spent £10,000 pulling it together and it includes a working jukebox, popcorn maker, retro fridge, vintage radio, phone and light-up gas pump.
9

A Quiet Writer's Sanctuary and "Marriage Saver"

According to author and blogger Barbara Teschel, her she shed (or what she refers to as her "zen writing cottage") saved her marriage. She says, "I have a place to call my own. A place I can come to when I want peace and quiet...It's my place to center myself each morning with my yoga practice and other rituals I've incorporated into my life."
10

A She Shed With A Russian Touch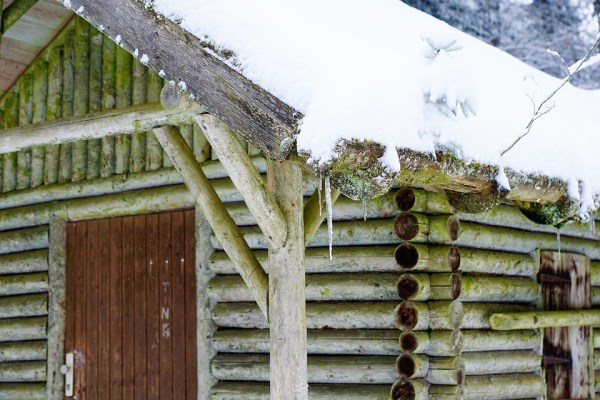 English teacher Tatiana Hardisty's she shed has elaborate stained glass panes designed to resemble the art nouveau windows of the main thoroughfare in St Petersburg, Russia, where she grew up.