1

The woman who was arrested for masturbating while watching 50 Shades of Grey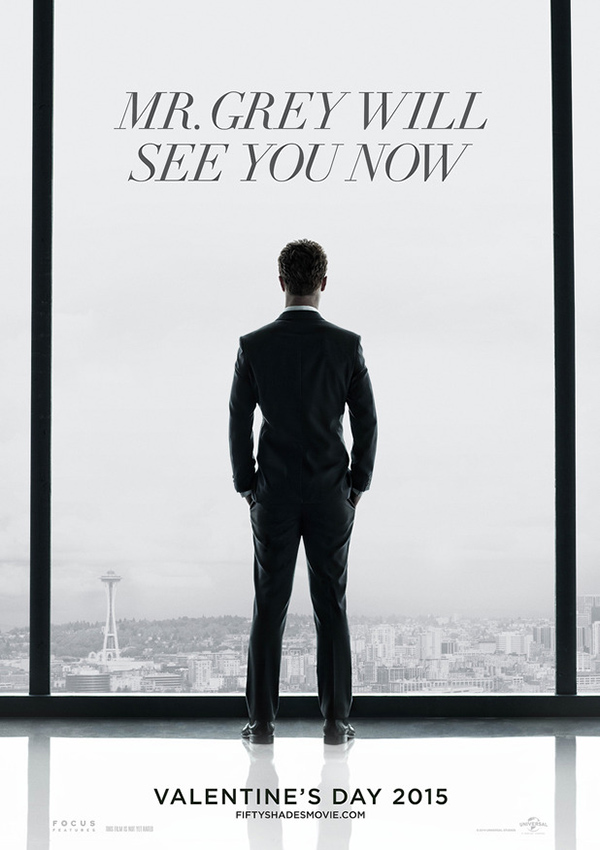 A woman was taken out in handcuffs while watching the film 50 Shades of Grey. However, this was a far cry from Christian Grey using handcuffs on Ana Steele, two of the film's characters.
In February 2015, moviegoers got an added show during a 50 Shades of Grey screening. A 33-year-old woman in Sinaloa, Mexico went to see the film two days after its release on Valentine's Day, sat in the 12th row and proceeded to masturbate.
Authorities arrived, slapped cuffs on the woman and escorted her off the premises. We don't know if she saw the movie in IMAX or 3D for ultimate viewing satisfaction, but she certainly exhibited maximum exposure.
2

The man who reserved every other seat in a movie theater in an attempt to ruin Valentine's Day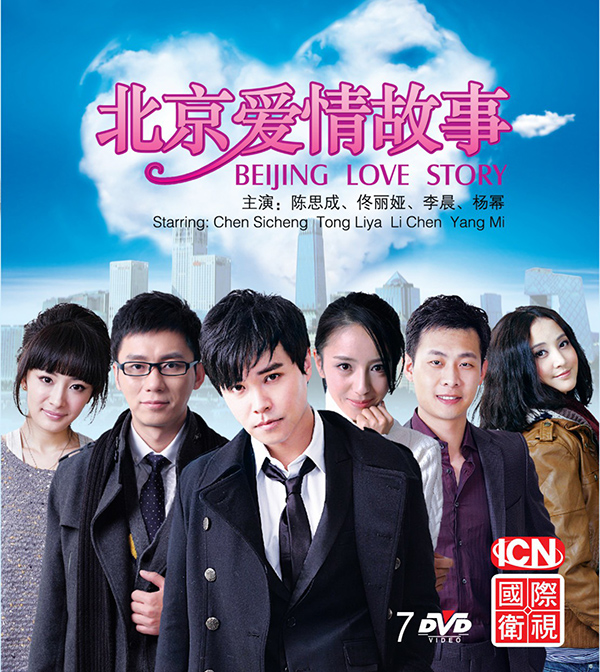 If Christmas has its Ebenezer Scrooge, Valentine's Day has its equivalent in a man in Shanghai, China that goes under the mysterious online name of "UP."
The single, self-proclaimed "computer nerd" felt if he couldn't take a date to the movies on Valentine's Day, then no one could. "UP" reserved every other seat in a movie theater so couples couldn't sit together during a screening of Beijing Love Story at the Xintiandi Cinema Complex. Due to complications with online ticket purchase limits and a suspicious box office staff, "UP" set up a crowdfunding campaign to buy half of the theater's seats.
The Valentine's Scrooge told the local press that it was a joke and elaborated online by saying, "Want to see a movie on Valentine's Day? Sorry, you'll have to sit separately. Absence makes the heart grow fonder. Give us singles a chance."
"UP" definitely gets two thumbs DOWN for playing cupid.
3

A Kennedy assassin's final moments of freedom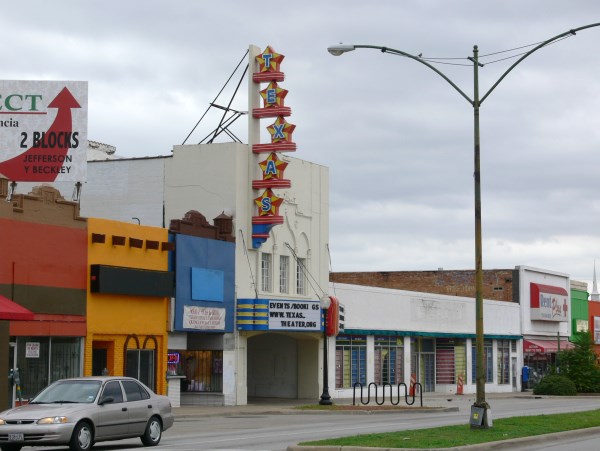 One of the most infamous theaters in the world is a pretty nondescript movie house that is still in use to this day. Located in the Oak Cliff neighborhood of Dallas, the Texas Theatre was perhaps best known as being owned by Hollywood entrepreneur Howard Hughes. However, that all changed on November 22, 1963.
John Brewer, a manager of a nearby shoe store, was listening to emerging radio reports about President John F. Kennedy's assassination that occurred as his motorcade drove past the city's Texas School Book Depository. Brewer also heard reports of Dallas police officer and off-duty Texas Theatre security guard J.D. Tippitt being shot and killed just a few blocks away.
Brewer then noticed a man matching the description of the officer's killer and followed him for several blocks. The man was Lee Harvey Oswald. Brewer saw Oswald slip by a distracted ticket taker who was listening to the radio and disappear into the darkness of the Texas Theatre.
Brewer hailed a police officer, Nick McDonald, who entered the theater accompanied by another officer. The black-and-white movie War Is Hell
was playing. The movie was stopped, and the lights came up. As McDonald came up the aisle, the manager of theater pointed out Oswald from the stage.
As officers approached, Oswald stood up and shouted either, "This is it!" or "It's all over now!" (according to conflicting reports), and pulled out his revolver. McDonald leapt on him and scuffle ensued. Oswald was captured. He was shot and killed two days later by nightclub owner Jack Ruby in the basement of police headquarters while being transferred to county jail.
Afterward, the theater changed its interior in what is coined locally by preservationists as "the most comprehensive architectural cover-up of the 20th century." The theater's false bridges, towers, decorative wood railings, and star and cloud painted ceilings were covered over with a Spanish-style stucco re-design.
United Artists closed the Texas Theatre in 1989. Director Oliver Stone remodeled the exterior a year later for JFK. The theatre faced demolition, and fire nearly destroyed it in 1995. In 2001, with a grant from the city of Dallas, the Oak Cliff Foundation bought it for $400,000. A full restoration was completed, and the Texas Theatre officially reopened on December 10, 2010. It is currently a favorite place for Kennedy assassination conspiracy theorists to meet.
4

The curse of the Silent Movie Theater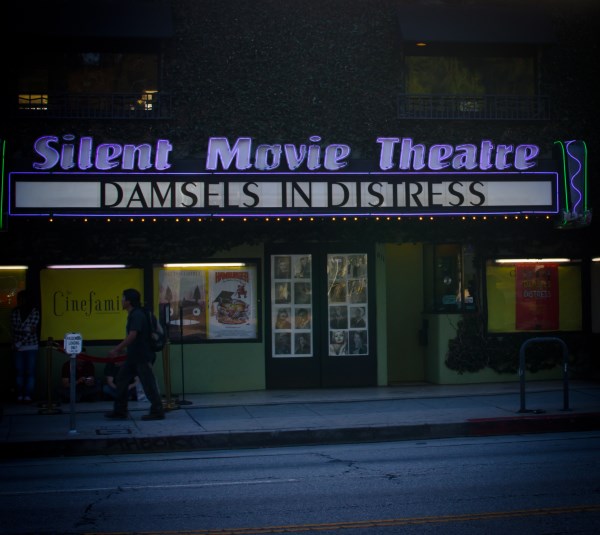 Ask any resident of Los Angeles, chances are they have seen (or been to) the famous Silent Movie Theatre on Fairfax Ave. The theatre was opened in 1942 when proprietor John Hampton started his a movie house to showcase his collection of silent films at a time when film studios were destroying their leftover silent prints.
Hampton preserved thousands of films using toxic chemicals in his bathroom tub above the theater and in film labs around the Hollywood area. By doing so, he exposed himself to many dangerous chemicals and eventually died from cancer in 1990.
Lawrence Austin bought the theater and reopened it in 1991. In 1996, tragedy struck when Austin became the target of a murder plot, which was conspired by his live-in companion and theater projectionist James Van Sickle, who was also a beneficiary of the theater corporation. Austin was shot and killed on Jan. 17, 1997, in the lobby by 19-year-old Christian Rodriguez, who was hired by Van Sickle. Rodriguez committed the crime during a screening of a Larry Semon comedy short. Rodriguez and Van Sickle were both convicted and sentenced to life in prison.
The third owner of the theatre, Charlie Lustman, now claims that Hampton and Austin haunt the building. In fact, Lustman said that Hampton was the one to tell him to buy the building in the first place. "I reopened the theatre on Halloween night in 1999, after John Hampton, the original owner, spoke out to me while I was riding by one day on my way for a falafel sandwich seven months earlier," he said.
5

The rowdy women who glassed a man at a 50 Shades of Grey showing
What is it with 50 Shades of Grey? Another bizarre incident involving the blockbuster movie occurred on Valentine's Day 2015. This time, the event occurred half a world away in Glasgow, Scotland.
A man and his girlfriend were seemingly having a normal Valentine's date watching the erotic film. Unfortunately, a group of drunk women were also in attendance. Witnesses said the inebriated ladies were vomiting in the aisles of the Grosvenor cinema in Glasgow's West End.
The women were so rowdy that the man told them to quiet down. The women then "glassed" him and police were called in to arrest the group for breach of peace and disorder.
Witnesses said staff had to wipe the blood from his seat before the next screening of the film.
33-year-old Michael Bolton (not the soft-rock singer or the character from Office Space) and wife Yvonne were in line to see the next screening of the film when the incident occurred. Bolton put the events of the evening in perspective when he said, "Besides being the worst film I have ever seen, three women were getting arrested and put in a police van when we arrived."
6

The beloved children's TV character who was caught masturbating in a theater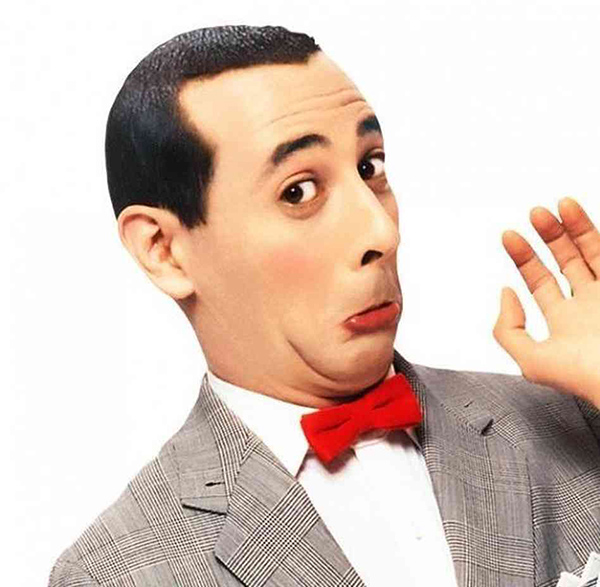 Pee-wee Herman was a huge star in the 1980s. The character, created by Paul Reubens, was introduced to the world by the young actor during his time in the Groundlings comedy troupe in 1977.
Pee-wee rapidly gained popularity in the early 1980s and hit the big time with the release of the 1985 film, Pee-wee's Big Adventure. A year later, Pee-wee got a television show, Pee-wee's Playhouse, which ran from 1986-1991. Herman also starred in his second film, Big Top Pee-wee, in 1988.
Three years later, while visiting relatives in Sarasota, Florida, Reubens was caught masturbating during a showing of the x-rated film Nurse Nancy. He was part of a police sting on the theater and was arrested on sex charges. He was later released on $219 bail. With his long hair and a goatee, Reubens was unidentifiable – the character of Pee-wee was always clean cut. Once he was outed as the same person, however, the media went berserk.
The scandal marked the death of the beloved character Reubens created in his Groundlings days. At the 1991 MTV Video Music Awards, Reubens made his first appearance after the arrest. Taking the stage in costume as Pee-wee, he asked the audience, "Heard any good jokes lately?" and received a standing ovation.
Reubens appeared other film roles over the years. He finally resurrected Pee-wee at the Chiller Theater Expo and, more famously, took Broadway and other places by storm with his Pee-wee Herman Stage Show: The Return in 2010.
7

The couple who turned the memory of the Aurora theater shooting into something positive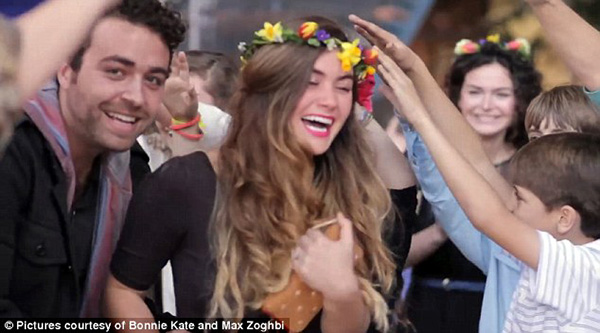 On July 20, 2012, during the midnight premiere of The Dark Knight Rises in Aurora, CO, 24-year-old James Holmes killed 12 people and wounded 58 on a shooting spree. Holmes was arrested outside the theater. Bonnie Kate Zoghbi was one of those wounded.
Two years later, in 2014, Bonnie Kate had a totally different experience in a Louisiana movie theater when her boyfriend, filmmaker Max Zoghbi, proposed to her with a movie trailer.
Bonnie Kate and Max met years earlier at a church in Baton Rouge, Louisiana when he was 21 years old, and she was just 16. Max asked Bonnie Kate out when she turned 18, and the couple started dating in March 2012. They two split up soon after because she wasn't ready to commit to a serious relationship. She traveled to Aurora on a "feel-good" road trip when tragedy struck.
After weeks of hospitalization, Max would go with Bonnie Kate to her physiotherapy appointments and hold her hand when the pain was overwhelming. In the fall of 2012, they fell in love. Now, like the best romance films, the couple are happily married.
"The movie theater – all that trauma – that's not the end of my story," Bonnie Kate said. "It's the beginning."
8

The audience that was shown an adult film instead of Frozen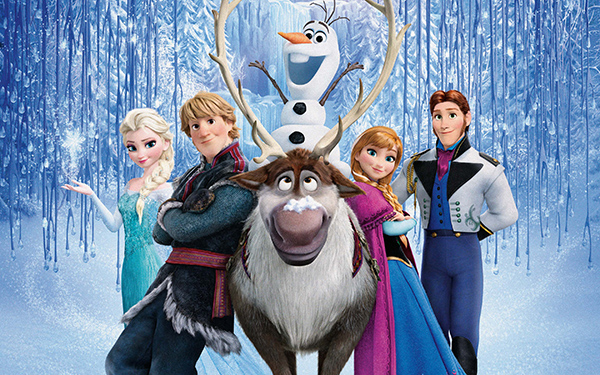 In November 2013, a Pinellas Park, Florida movie theater full of families got an unexpected surprise while waiting for Frozen to start – a porn film.
Lynn Greene of Largo was at the Regal Cinemas Park Place Stadium 16 with her grandchildren when the X-rated gaffe occurred. There was a delay in showing the movie, so theater management screened a short. "They put in the filler. It looked like Steamboat Willie, the old Mickey Mouse cartoon, and then all of a sudden it goes into this other scene," Greene said. The cartoon was interrupted a sexually graphic movie scene that lasted "less than two minutes" but seemed forever to the horrified grandmother. "It seemed like forever when you're trying to, you know, cover a little guy's eyes. I didn't have enough hands to cover his ears too, and he got the sound down real good."
9

The moviegoer who was almost arrested with strawberries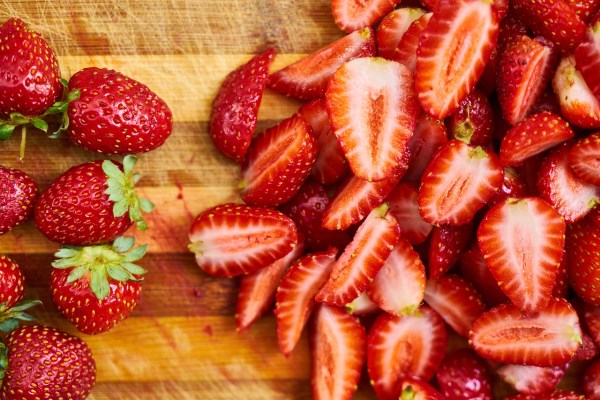 In March 2014, Michael Kass of the Park Slope neighborhood of Brooklyn was thrown out of a movie theater not for being loud, not for being disruptive, but for eating strawberries.
Kass, a type 2 diabetic, was at the Pavillion Theater to see Divergent
when a ticket collector spotted the man with the strawberries and told him to throw them out. After talking to the manager and asking for a refund, he was told no. Kass continued to walk into the theater with his strawberry snacks. Management promptly called the police on him and escorted him out. As Kass told the local news, "I didn't in a million years think they would actually call the cops on me for bringing strawberries into a movie theater." 
Mr. Kass doesn't hold a grudge towards the movie theater. "I'm fully hoping to get gouged on strawberries," he joked. "I hope they charge me up the wazoo for them."
10

Movies are now in 4D?!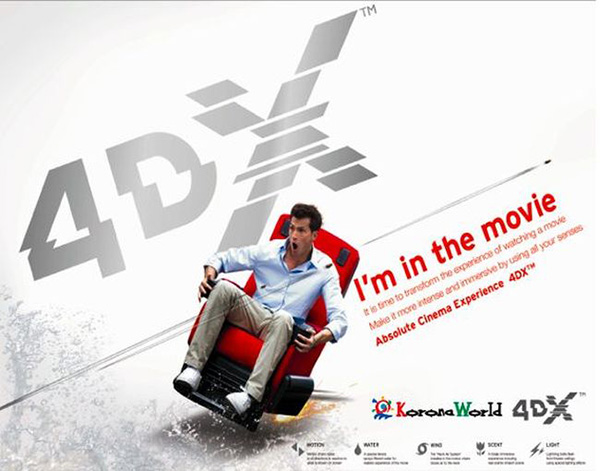 Variety recently reported that there's a new, big thing coming to movie theaters – 4D! Now, theatergoers will soon experience inclement weather conditions.
CJ 4DPlex is adding "snow, rainstorms, and warm air" to its existing suite of in-theater effects, which also include "motion, water, fog, wind, air, lightning, bubbles, ticklers, scents and vibration."
First there was 3D, then Smell-O-Vision, then Sensurround. How will the movie industry top the standard 2D film experience? By letting you freeze your ass off and get shaken out of your seat of course!
CJ 4DPlex is willing to bet that American moviegoers are dying to add this experience to their 2015 summer action roster, which includes the new Avengers, Mad Max, and Transformers films.