1

The police officers who bought a family a car seat instead of issuing a ticket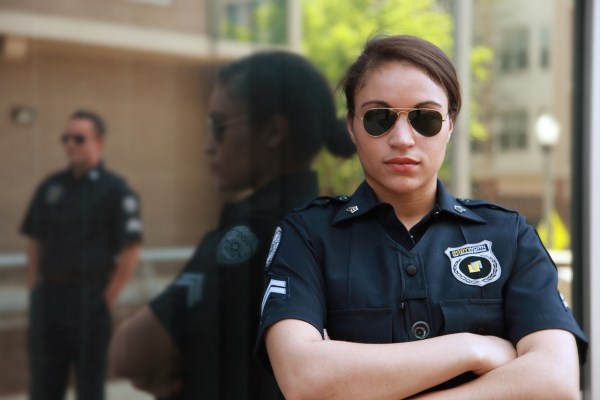 Officers Jason Pavlige and James Hodges of Fruitport Township, Michigan stopped a couple in a car. The mother was holding a 10-month-old baby in her arms instead of securing her properly in a car seat. The officers soon realized that this couple who was in violation of the law couldn't afford to buy a car seat.
So, instead of writing them a ticket, they took the family to a nearby Walmart and bought a car seat. The officers showed the couple how to install it properly, then left. The incident would have escaped further notice, but a Walmart employee called the police to praise Officers Pavlige and Hodges for their generosity.
When they were asked about the incident, Hodges said it was just another day on the job in the life of a police officer. "We made the decision that was what we needed to do to solve the issue," Hodges said. "When we left we went onto the next call."
2

The female police officer who brought groceries for a mother she caught shoplifting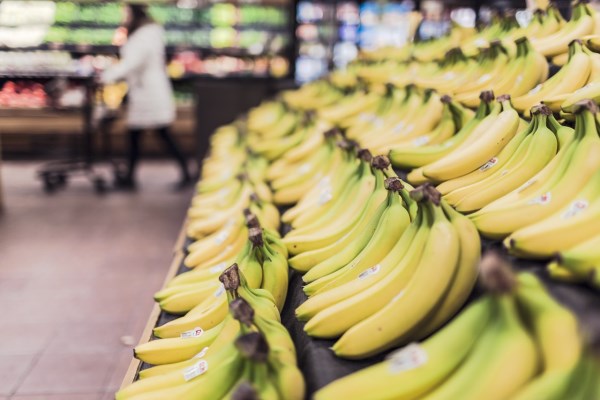 When a Miami cop responded to a call of a woman shoplifting at a grocery store, she did something that most officers would not have done – she reached for her wallet instead of her handcuffs.
When Officer Vicki Thomas arrived at a Publix supermarket in 2013, she learned that a mother of three had stolen $300 worth of food. When Thomas asked Jessica Robles why she was stealing, Robles told her that she had no food at home and that her children were hungry. After looking into her criminal history, Thomas realized that Robles had no major charges.
Instead of taking her into custody, Thomas issued Robles a notice to appear in court. (She was also charged with a misdemeanor.) Then Thomas did something that will restore your faith in humanity.
"I made the decision to buy her some groceries because arresting her wasn't going to solve the problem with her children being hungry," she said. Thomas went back inside Publix and purchased $100 worth of groceries for the family.
After the story went viral, people all around south Florida wanted to help out. Robles collected $700 dollars to spend on food at Walmart.
That's not where the story ends. Another person called to let Robles know that he had a possible job for her. John Challner of phonedoctor.com interviewed her for a customer service role and thought she'd make a great employee. Of course, she accepted the job.
3

The Kentucky cop who helped a woman in her weight-loss fight to finish a 10k race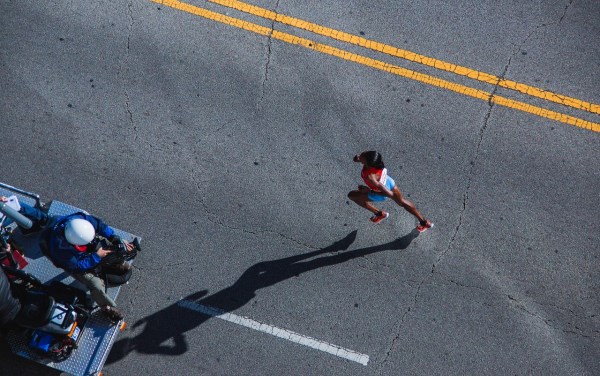 A woman who lost more than 200 pounds was photographed being helped to the finish line of a 10K race by a Louisville, Kentucky, policeman said the man who helped her was an answer to her prayers.
Asia Ford, 35, only wanted to beat her personal record from the year before in her second 10K race. Ford, a customer service representative for Time Warner Cable, said she decided to turn her life around two years prior, after she and her former husband experienced health issues. Her husband had lost a hand and a leg, in part because of diabetes, and a doctor told her that she needed a knee replacement. So, the mother of three turned to a friend who's a fitness enthusiast and joined a boot camp called Aspirations.
After mile four in the Rodes City Run 10K race, Ford said she started to feel "dizzy and sick." She said she was just getting over pneumonia and finishing her antibiotics. "During mile five, I started crying because I knew my body was experiencing a shutdown," she said. "I had one mile in front of me and said to my son, 'It's time to quit.' I asked, 'God, please let me take a few more steps.' Right when I said that, God brought this man."
That man was Louisville Metropolitan Police Lt. Aubrey Gregory. He helped Ford reach a personal record of two hours and seven minutes, which is three minutes shorter than her time last year.
4

The policeman who bought a teen bedroom furniture, a TV and more after a domestic call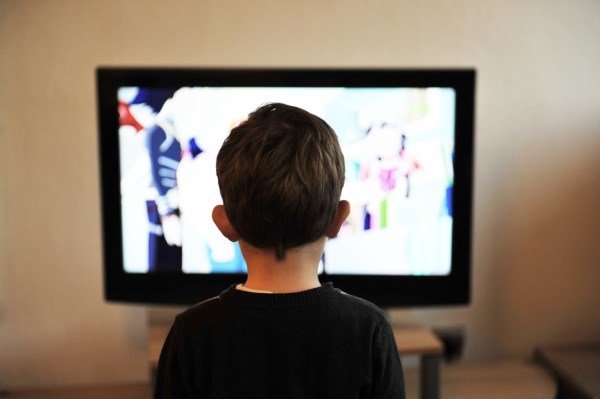 A South Carolina policeman went above and beyond for a 13-year-old boy, furnishing his bedroom with a bed, a TV and much more.
Thirteen-year-old Cameron Simmons called police a few weeks ago after fighting with his mom. He told police he didn't want to live with her anymore. Policeman Gaetano Acerra told Simmons he was more fortunate than some.
He gave his cell phone number to Simmons' mother and when he visited, noticed Simmons didn't have anything in his bedroom – not even a bed. "My heart went out for him," Acerra said. "I thought the little things that he needed I could give him to make him a happier kid." And he did. "Bed, TV, desk, chair, a Wii game system that somebody donated to me because of the story I told them," Acerra said.
Now Simmons is sleeping like a king in his queen-sized bed. Acerra said he didn't help Simmons for the publicity. "I did it because I could," he said. "And it was the right thing to do, and I think people should do things like this."
5

The policeman who found a family of four sleeping in their car and bought them a hotel stay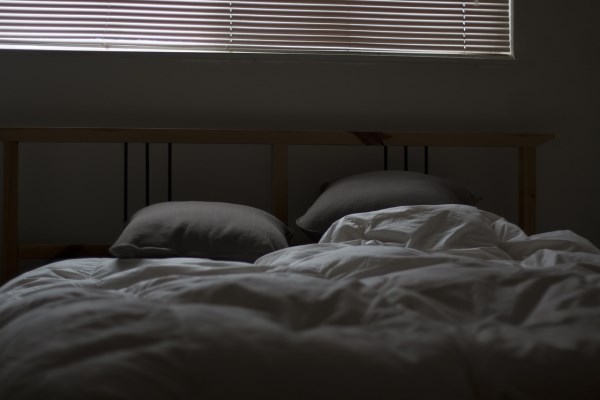 Tired from days on the road and trying to save money, Robert Wood's family prepared for another night of sleeping in their car. But a Eugene, Oregon police lieutenant wouldn't let them stay in the city park. He paid for a room at a motel instead.
Wood was moving his family back to Oregon from Alaska. It was late when they arrived in Eugene and he, his wife, and their two children were already bedding down in their seats, like they'd done on the long drive down the remote Alaska Highway.
When Lt. David Natt spotted the car and began telling Mr. Wood and his wife they would have to move, he noticed the two boys, a two and four-year-old, asleep in their laps. That's when he insisted that the family follow him to a motel and allow the police department to pre-pay the bill.
It turns out, the University Fellowship Church created and endowed a special fund for use by Eugene police officers to help people in need. Lt. Natt dipped into the fund to put the family up in a motel for a couple of nights until they got their bearings.
The Wood family is now staying with friends and looking for a permanent home in Eugene.
6

The NYPD cop who bought a homeless man boots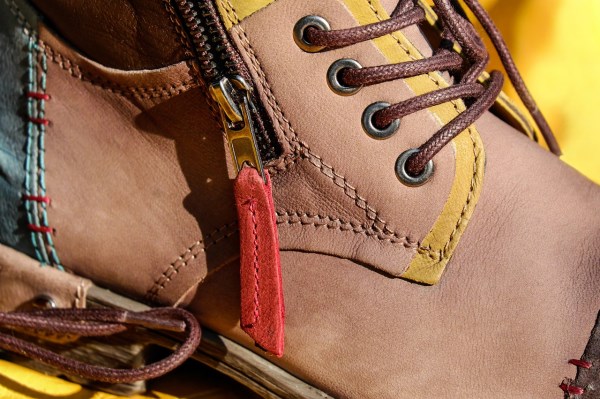 It was 35 degrees outside the night 25-year-old NYPD officer Lawrence "Larry" DePrimo bought a pair of $100 Sketchers boots and some socks for a homeless man on the corner of 44th and Broadway. "It was just so cold that I had to do something," DePrimo told reporters, recalling the blisters that were coating the man's naked feet.
Normally assigned to the West Village, Officer DePrimo was working special Midtown detail on November 14, 2012 when he overheard some people make fun of a transient for having no shoes. "I went up to him and said, 'Where are your shoes?'" DePrimo recounted. "And he said, 'It's OK. I've never had a pair of shoes, but God bless you.'"
So the policeman of two years ran ahead to a nearby Sketchers store and asked for help. Staff offered to sell him a pair of insulated "Sketchers North" boots at half-off the MSRP of $99, and he jumped at the opportunity. After running across the street to pick up some socks, DePrimo returned to the man and helped him put on his new boots.
Meanwhile, standing close by was Jennifer Foster, a 911 dispatcher from Arizona visiting New York with her husband, who happened to witness this random act of kindness. She decided to snap a photo of the moment as a keepsake, and later sent it to the NYPD, which put it up on its Facebook page. The photo quickly went viral, garnering over 600k likes and nearly 250k shares to date.
7

The cop who bought a truckload of food for a starving family after catching a grandmother trying to steal eggs to feed her kids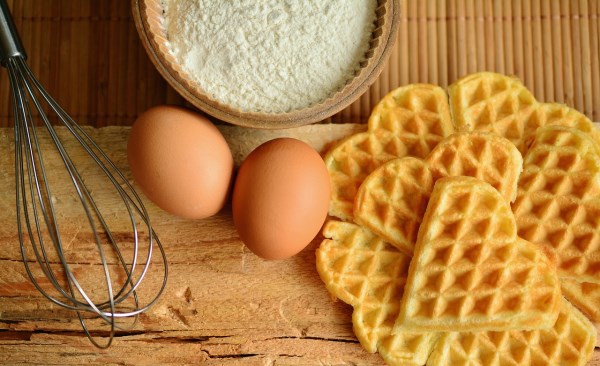 After catching a woman trying to steal eggs to feed her family, a compassionate police officer in Alabama brought two truckloads of food to the woman and her family.
Officer William Stacy caught Helen Johnson trying to steal food at a local Dollar General store. Johnson's two daughters, a niece and two grandchildren, ages 1 and 3, live with her in their Tarrant home. The family had gone two days without food when Johnson went to Dollar General on Pinson Valley Parkway with $1.25 and thought that would be enough to buy a carton of eggs. When she realized she was 50 cents plus tax short, she stuffed five eggs in her pocket out of desperation. Instead of arresting her, the officer called to deal with the situation bought her a carton of eggs and sent her home with the promise to never shoplift again.
That in itself, Johnson said, was a blessing. But those blessings now seem to have taken on a life of their own. Tarrant police said they've received calls from around the world since hearing of Johnson's plight. People have offered food, money and clothing. It's been so overwhelming, said Tarrant Police Chief Dennis Reno, he had to bring in a second police dispatcher to handle the volume of calls.
8

The kind hearted cop who bought a crime victim a new bike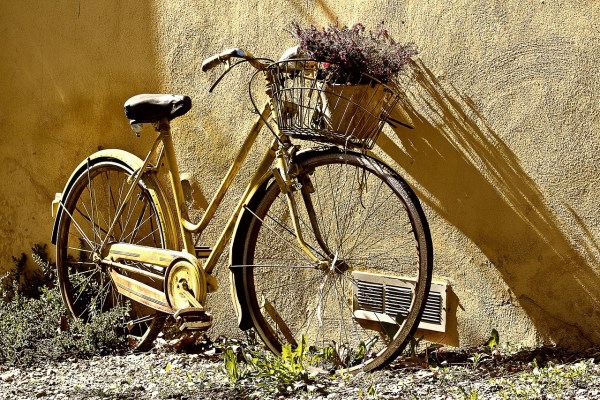 What boy doesn't love his bike? For JJ Weaver, it's right up there with dogs and dirt. But in 2014, a thief stole this 13-year-old's joy right off the front porch. Every other day, the bike would have been locked up.
JJ said, "That one day somebody decided to steal it. I had a neighbor who said you need to report it stolen." And that's just what the boy did. John Idlett from the Purcell Police Department took that report and offered the kid a little extra. The very next day, the Purcell policeman showed up to JJ's house and offered to replace his bicycle.
The 13-year-old is back to wheelies and "goofing off," thanks to an unsung hero who went above and beyond the call of duty.
9

The cop who bought baby formula for asingle dad who was trying to steal it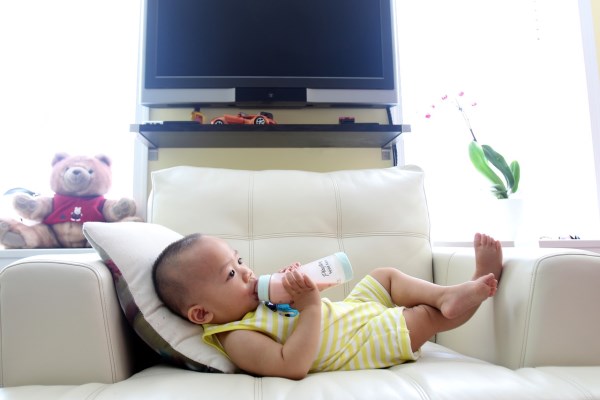 Superman has a cape, Spider-Man his web, and Justin Roby has ... baby formula.
Roby, an officer with the London Police Department in Kentucky, responded to a routine call for shoplifting, but couldn't bear to put the suspect in handcuffs. He ended up helping him instead.
The man was accused of taking only one thing – baby formula, which he needed to feed his 6-month-old son. In light of the circumstances, the store opted not to press charges. Roby also declined to push the matter further.
Instead of handcuffs, Roby bought the "speechless" single father several cans of formula, an act of kindness he claims isn't really a big deal. "I'm a father just like that gentleman was," Roby added. "We're not these robots ... There's a human behind the badge."