1

The man who faked his race to get into medical school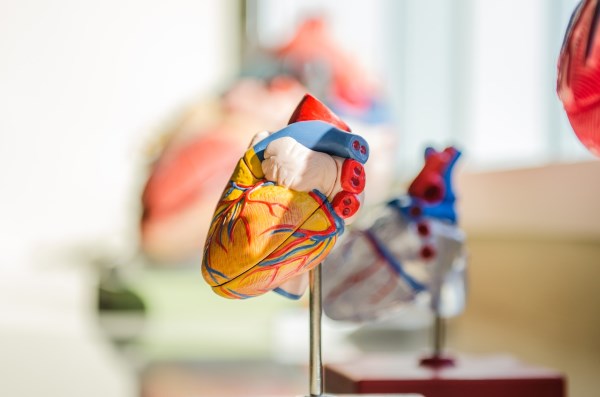 Sitcom actress Mindy Kaling's big brother, Vijay Chokal-Ingam, is claiming that he hatched a twisted scheme in the late 1990s by posing as a black man to get into medical school.
He writes of the experience on his blog (and in a forthcoming memoir) which he has said his sister believes "will bring shame on the family." (He and Kaling have allegedly been estranged for several years.)
Chokal-Ingam, who lives in Los Angeles, says that in 1998, he realized he didn't have a good enough GPA or MCAT score to get into medical school. His GPA was 3.1, and his MCAT score was 31, which ranks in the 80-85 percentile for the test. "So, I shaved my head, trimmed my long Indian eyelashes, and applied to medical school as a black man."
He apparently even joined the Organization of Black Students and went by his "embarrassing middle name," he says. "Vijay the Indian-American frat boy become Jojo the African American Affirmative Action applicant to medical school."
Before long, Chokal-Ingam says he was interviewing at Harvard and Columbia, and found himself on wait lists at the University of Pennsylvania, Washington University and Mt. Sinai – despite his relatively mediocre 3.1 GPA and his family's considerable wealth.
A Saint Louis University spokeswoman disputed the account, saying that race never played a role in Chokal-Ingam's admission. "His MCAT scores and science grade point average met SLU's criteria for admission at that time, and his race or ethnicity did not factor into his acceptance into the University," SLU spokeswoman Nancy Solomon was quoted as saying.
Chokal-Ingam wound up dropping out of St. Louis University Medical School two years after he got in under false pretenses. He was later accepted into an MBA program at UCLA with his real racial identity intact. He graduated in 2010 and has been working as a professional resume writer and grad-school application consultant.
2

The university that accepted 800 students in its masters program only to reject them moments later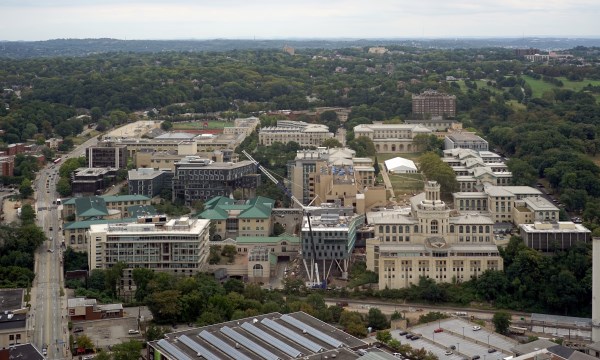 It boggles the mind to think that the one of the top computer science schools in the U.S. would send out incorrect computer generated acceptance emails, but that's exactly what happened. That's right – Carnegie Melon University sent out acceptance emails to 800 rejected applicants for the university's master's program in computer science.
"Congratulations on your acceptance into the Master of Science program in Computer Science at Carnegie Mellon," the email said. "You are one of the select few, less than 9% of the more than 1200 applicants ... Welcome to Carnegie Mellon!"
Hours later, the euphoria was quashed by another email saying the first email was sent by mistake. That email read, "Earlier this morning, we mistakenly sent you an offer of admission to Carnegie Mellon's MS in CS program. This was an error on our part. While we certainly appreciate your interest in our program, we regret that we are unable to offer you admission this year."
Carnegie Mellon soon issued a statement apologizing for the fiasco. "This error was the result of serious mistakes in our process for generating acceptance letters," the university's School of Computer Science said. "We understand the disappointment created by this mistake, and deeply apologize to the applicants for this miscommunication. We are currently reviewing our notification process to help ensure this does not happen in the future."
Carnegie Mellon's admissions officers forgot one obvious basic rule of email etiquette: Confirm that you've selected the correct recipient. Oops!
3

The high school student who was accepted to all eight Ivy League schools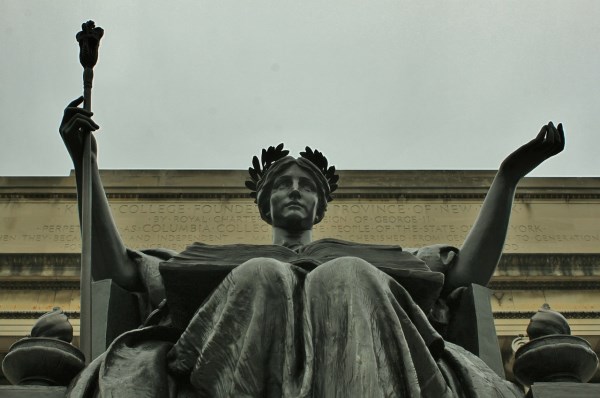 The hard work paid off for a Nassau County whiz kid was accepted into all eight Ivy League schools in April 2015.
Elmont Memorial High School senior Harold Ekeh, 17, boasts a grade-point average of 100.5 percent, an SAT score of 2270 and was a semifinalist for the Intel Science Talent Search.
He now has his pick of the nation's elite institutions of higher learning: Harvard, Yale, Princeton, Brown, Columbia, Cornell, Dartmouth and the University of Pennsylvania — none of which accepts more than 14 percent of applicants. (He's currently leaning toward Yale, which is where Kwasi Enin,18, who achieved the Ivy sweep last year, now attends.)
Ekeh, who came to America from Nigeria when he was 8, wowed admissions officers with an essay about the challenges he braved while "coming to America."
The hardworking student is a salutatorian who also plays the drums, mentors and volunteers for a social-justice campaign and spends his free time toiling over biochemistry experiments. His grandma's Alzheimer's diagnosis inspired him to find a cure for the degenerative brain disease and fueled his passion for science. He plans to study medicine wherever he lands.
Ekeh was not only unanimously accepted by the Ivy League, but also has his pick of five additional (and no less prestigious) schools he applied to: MIT, NYU, Johns Hopkins University, Stony Brook University and Vanderbilt University.
4

The teen with Down's Syndrome who proved his doctors wrong and was accepted into college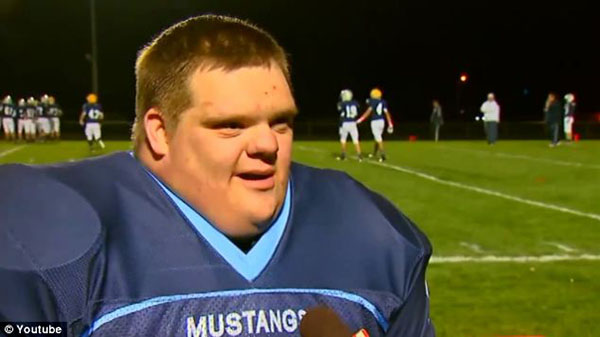 When high school senior Noah VanVooren was born with Down Syndrome 19 years ago, doctors told his parents he would never be able to "walk, talk, or do anything." In 2014, Noah found out he was starting college in the fall.
Noah, a Little Chute, Wisconsin resident, was thrilled to find out he was accepted into Edgewood College as part of its Cutting Edge program, a 4-year college experience for students with developmental disabilities.
It's not the first time Noah has made the news. After working as the water boy for his high school football team, he suited up and scored a touchdown for the team in October 2013.
A student at Noah's school reported on Reddit that the video of Noah receiving his acceptance letter was featured in the school-wide weekly announcement and the entire student body erupted in applause.
Watch his happy reaction below:
5

The senior class who reached a 100% college acceptance rate
It is pretty rare that a graduating class has a 100% college acceptance rate, but the senior class of 48 students at Depaul Cristo Rey has done just that.
The class has undergone tremendous preparation over the last four years, and the expectation of college was set early on.
"The rigors of this school go way beyond what you had to do for homework, tests that you take. The course load that you take. This is about changing family trees. This is about making dreams come true," said Paul Ebert, Dean of DePaul Cristo Rey.
The 48 students will graduate in May 2015, and all have been accepted into at least one college. Together, they earned more than $2 million in scholarships.
6

The girl who rejected her rejection letter with a rejection letter of her own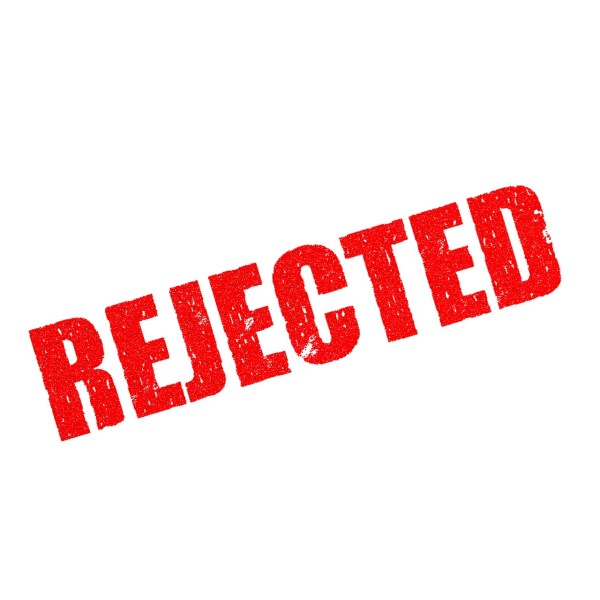 Rejection. It happens to the best of us. Regardless, it can be disheartening, which is why it's so refreshing that this student took the humorous route when faced with the prospect of not getting into the college of her choice.
After being denied a spot in Duke University's 2015 freshman class, high school student Siobhan O'Dell decided to do a little rejecting of her own. She responded to Duke with the following letter:
Dear Duke University Admissions,
Thank you for your rejection letter of March 26, 2015. After careful consideration, I regret to inform you that I am unable to accept your refusal to offer me admission into the Fall 2015 freshman class at Duke.
This year I have been fortunate enough to receive rejection letters from the best and the brightest universities in the country. With a pool of letters so diverse and accomplished I was unable to accept the rejection letters I would have been able to only several years ago.
Despite Duke's outstanding success in rejecting previous applicants, you simply did not meet my qualifications. Therefore, I will be attending Duke University's 2015 Class.
I look forward to seeing you then.
Siobhan O'Dell
Though Siobhan sent her response as satire, she still had a message for to the university. She said, "I just realized how much power these universities seem to have over students. Their word is the end-all, be-all. But what if it wasn't? What if I treated them like they treated me?"
Her letter went viral, and Duke responded. She was told her she could appeal their decision, but her chances of acceptance were still slim. Siobhan need not worry, however. She was accepted by the University of South Carolina and will be attending in the fall.
7

The university that accepted 3000 students then told them they would have to take a year's worth of online classes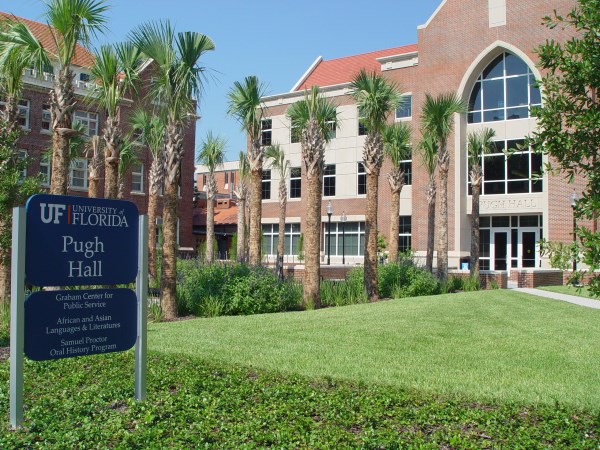 Imagine you apply to college and get accepted. Oh, the things you'll have to look forward to – making new friends, living on your own, attending college parties. Unless, that is, you are one of 3000 people who applied and were accepted by the University of Florida.
These students are facing an unexpected decision after they received notices informing them they would have to spend a year taking online classes.
The 3,118 unidentified applicants were presumably delighted when they were accepted as freshmen by the university in Gainesville for the fall after sending in applications for traditional first-year slots.
But after reading their congratulations notices, they apparently realized they would need to agree to spend their entire first year taking classes on the internet in order to attend the public college.
The classes are part of a new program – the Pathway to Campus Enrollment (PaCE) – which started in 2015 and aims to accommodate a higher number of students.
The students had not applied to the program, however. PaCE "didn't fully exist" last fall for the 2016 admissions season, said Joe Glover the university's Provost and Senior Vice President of Academic Affairs. He described the initiative as "an experiment' that some of the 3,118 students may not wish to accept.
Florida freshmen who agree to enroll in PaCE will pay 75 percent of what residential students pay for tuition (current in-state fees are $6,310 for 30 credit hours). Because they do not pay the activity and services fees, they do not have automatic access to campus recreation centers, but can purchase the same meal plans as residential students.
8

The college fair that offers on the spot acceptance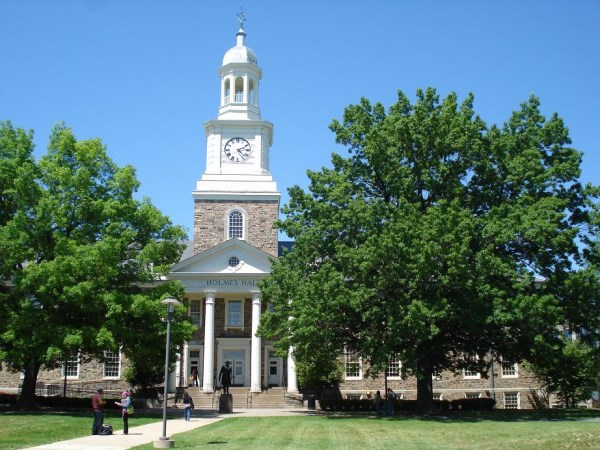 Ever heard of a college accepting people on the spot? If you live in Newark, New Jersey, and attend an annual college fair at the Springfield branch of the Newark Public Library, this is a scene that's been playing out each year for the past five years. Students can indeed learn if they've been accepted immediately and are able to sit down with recruiters to discuss the next step in their academic careers.
The High School Academic Support Program, a Newark-based nonprofit organization that is funded by the Victoria Foundation and the Community Foundation of New Jersey, makes college a real possibility for those may not otherwise have a chance.
The program started in 1991, and offered SAT preparation classes, but expanded with assistance in researching scholarships, financial aid, writing college essays, filling out applications and helping to get fees waived. As the program grew, the recruiters came with it and so did their offers.
For many students attending the fair, knowing they have a school to attend in the fall is a relief. It takes the stress out of picking a college and gives the kids the opportunity to show a recruiter who they are in person.