Cosplay has never been bigger than it is right now, but because there are so many people out there making costumes, many cosplayers choose to create their costumes in certain styles to help them stand out. This is by no means a list of the only types of cosplay out there, but it is a list of some of our personal favorites.
1

Making the Unsexy Sexy

There are characters like Jessica Rabbit, Aeon Flux or Power Girl that are inherently hot, but some cosplayers prefer to adapt their favorite character into a sexier version of the unsexy original. A few extreme examples of this include Tyrion Lannister, Greedo and Freddy Vs. Jason.
2

Playboy Bunnies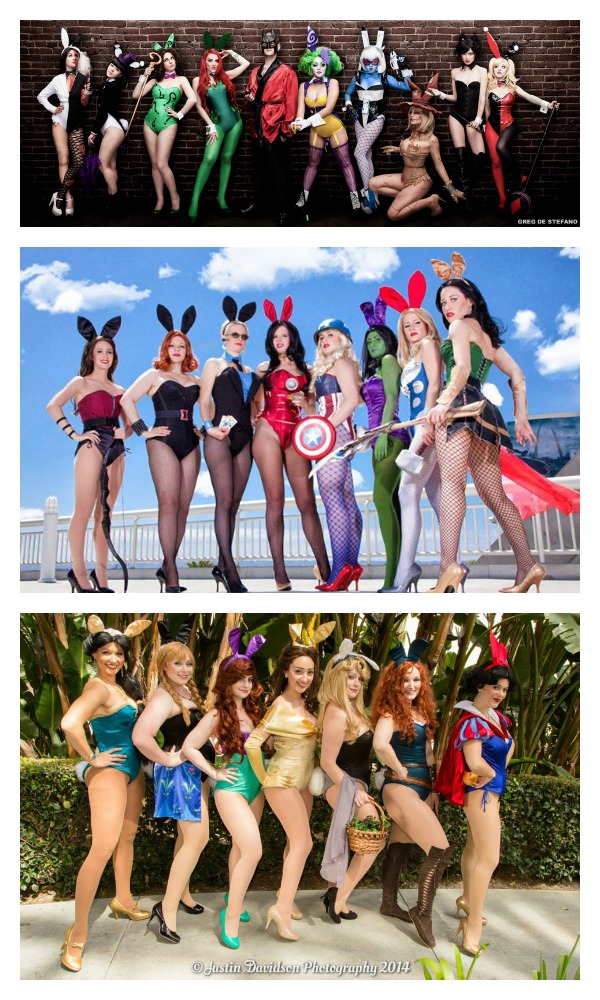 A subset of sexy versions of not-so-sexy costumes involve taking any character and turning him or her into a Playboy Bunny. A few of the best examples we've seen are the Gotham villains, the Avengers, and various Disney princesses.
3

Intentionally Not Sexy
Beauty is in the eye of the beholder, but some people go out of their way to turn a sexy costume into something many would find downright repulsive. The most famous example of this (though far from the only one to sport this style) is Wonder Wobear, a male Wonder Woman cosplayer who is both overweight and hairy. He has also been an unsexy version of Batgirl.
4

Gender Swapped

There are a lot of female cosplayers who want to play their favorite male characters and a smaller, but still significant number of male cosplayers who want to dress as female characters. While it's easy enough to turn to crossplay for most characters, many costumers prefer using their imagination to turn the character into a person of their own gender. This is known as gender swapping (also called Rule 63), and the results not only look great, but allow you imagine how a story might change if the character's gender switched, like this King Elsa by Dakun Cosplay or this Bilbo Baggins by Allicsirp Cosplay.
5

Mashups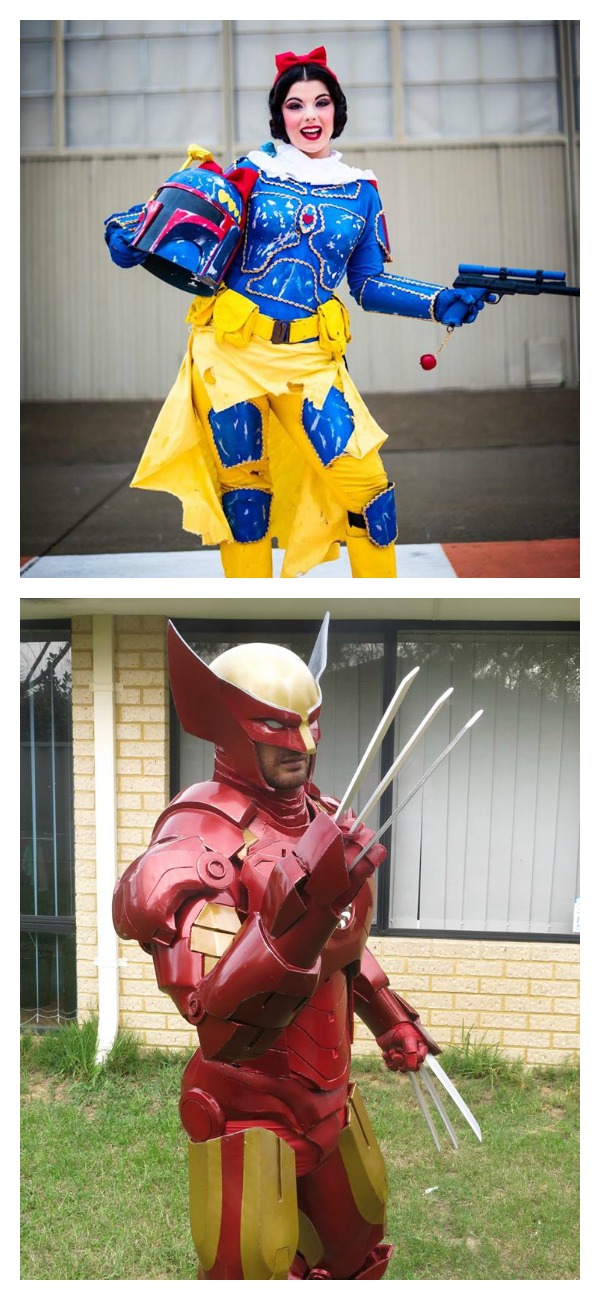 One of the most common (but still charming) cosplay styles is the mashup. Some of the most most original designs happen when a cosplayer allows two totally different universes to collide.
6

Pimp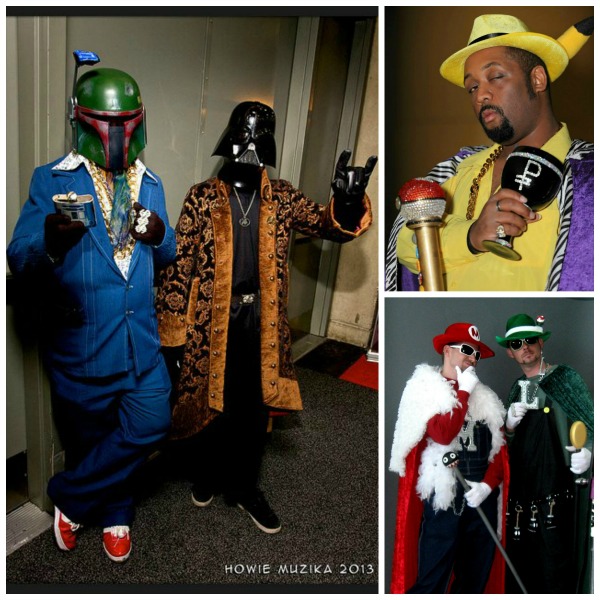 This mashup subset puts a cosplay character in pimp costume. It all started with Boba Phat and Darth Pimp's frequent appearances at the San Diego Comic-Con, but has grown to include Pimpachu as well as Pimp Mario and Luigi.
7

Ballerina

Ballet cosplay is another mashup subset which favorite characters prepare themselves for an elaborate dance routine. I took these images of Star Wars ballet dancers at Wondercon. This Wonder Woman ballerina V Threepio, spotted at the San Diego Comic-Con, is also certainly en pointe.
8

Formalwear

All dressed up and nowhere to go but con, these dapper dressers prove being geeky doesn't mean you can't have a little class. A few examples include Ashley J. Long's stunning Alien beaded dress and headpiece as well as these Gotham gals I photographed at WonderCon who look ready to dance the night away with Bruce Wayne.
9

Historical
Ever wonder what Catwoman would look like if she lived in the 16th Century? How about what the Star Trek: Next Generation uniforms would look like if they were created in the Victorian era? Look no further than historical cosplay!
10

Apocalyptic

For those who want to take their character into a dark future rather than the distant past, there's always apocalyptic cosplay. A few wonderful examples include this Fionna costume and this Scooby Doo and Velma shoot inspired by a Threadless tee.
11

Steampunk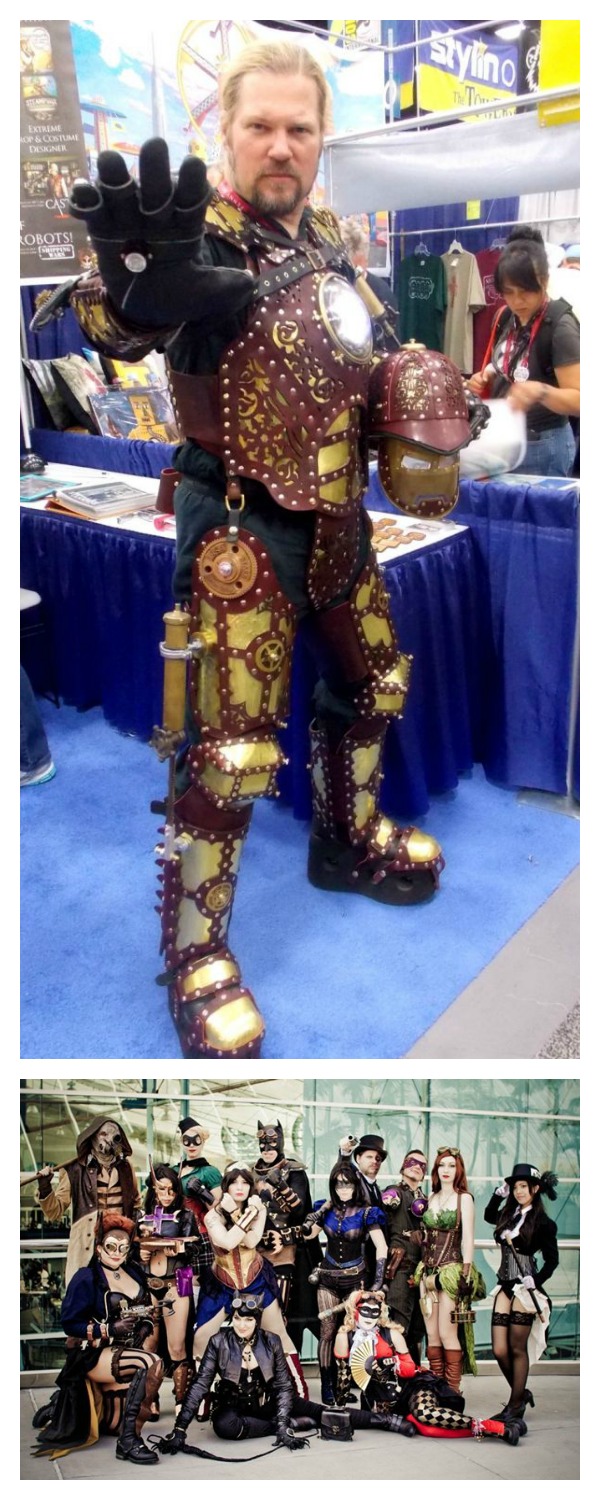 Some cosplayers prefer to take their costumes to a alternative timeline inspired by Jules Verne. We prefer the steampunk versions of pop culture characters like the Iron Man above, shot at the 2014 Comic-Con. The DC Steampunk Cosplay team is also particularly impressive as demonstrated in this photo.
12

Retired Heroes

Cosplay isn't just for the young and beautiful. For those that don't feel like measuring up to the beauty standards set by comic books and movies, there's always the option of portraying that character as retired. Retired Wonder Woman and Superman are perfect examples. This Wonder Woman is actually a character you can book for your next party or event, while geriatric Superman is a cosplayer I spotted at last year's Comic-Con.