Florida and weird news – the two things are so synonymous we could have a done a few more lists. And who knows? At some point, we just might.
From the father who removed his son's tooth with a Camaro to the the man who offered to pay his bar tab with a rock, check out these ten stories from the Sunshine State that will leave you shaking your head!
1

The woman who kicked a police officer in the groin then offered him oral sex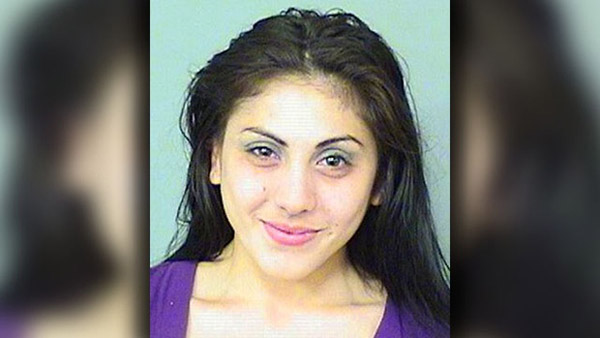 In April 2015, an intoxicated Florida woman kicked a sheriff's deputy in the groin then offered him oral sex.
23-year-old Beatrize Carrion-Moore was taken into custody on a complaint that she repeatedly offered bar patrons at Boonies Bar in West Palm Beach oral sex for money and refused to leave.
When deputies arrived, they spoke to the bar manager who said she was having trouble with an intoxicated patron.
Carrion-Moore became angry when she was confronted about her actions in the presence of law enforcement. She said that it was not right that she was being asked to leave.
When a deputy attempted to place her in handcuffs, she pulled away and was able to slip out of the restraints. After a brief struggle, both a deputy and Carrion-Moore fell to the ground. When deputies tried to seat her in the patrol car, she climbed the side of the door panel in an attempt at resistance. She repeatedly kicked at deputies, ultimately hitting one in his upper thigh and groin area several times. Once she was secured in the back of the car, Carrion-Moore she offered the wounded deputy oral sex in exchange for letting her go.
Carrion-Moore was later charged with trespassing after warning, resisting arrest with violence and battery on a law enforcement officer, court records show.
2

The dad who removed his kid's tooth with a Camaro
This Tampa dad is either the coolest or craziest we've ever come across.
Robert Abercrombie, also known by his pro wrestling persona Rob Venomous, concocted this tooth pulling idea with his 8-year-old son and uploaded the already viral video to YouTube. He said, "The way we came up with the idea, myself and my son James were watching YouTube videos looking for ideas because his tooth was coming loose. We wanted to get creative. We found a video of a small car doing the same thing. We looked at each (other) like WOOOOW! So we said what if we used Bumblebee (the Camaro)? So we planned to do it. My fiancée (James' mother) was apprehensive about it, but when she saw him VERY excited about it then she was on board. So the rest is history."
The video shows a string connecting James' tooth to a cherry red Camaro parked just a few feet away. Seconds later, James' father Rob hits the gas, pulling the tooth loose as the boy looks on in awe.
Little James looks like he made out ok, but kids – and parents – DO NOT try this at home!

3

The man who wore an "I have drugs" shirt that was busted for drugs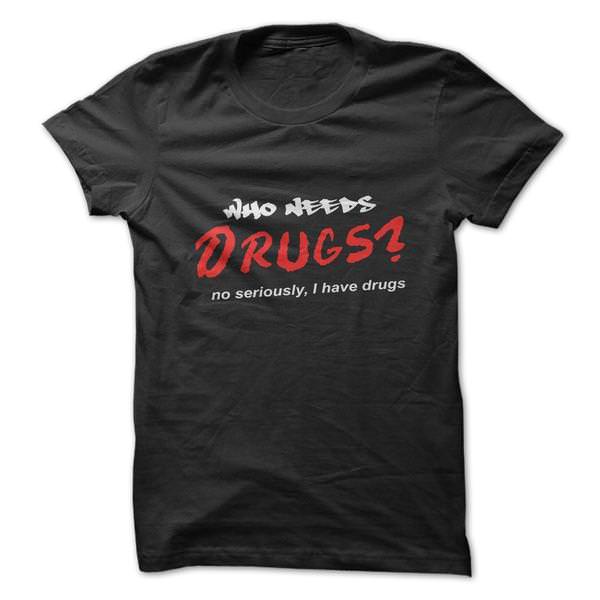 In January 2015, John Balmer, 50, was arrested for methamphetamine and marijuana possession at a Kmart department store in Hudson, Florida, according to the Pasco County Sherriff's Office.
Balmer was line at Kmart, sporting a black T-shirt reading "WHO NEEDS DRUGS? No, seriously, I have drugs," when in walked a sheriff's deputy. This apparently fed Balmer's sense of generosity, because he turned to the person behind him and tried to hand them what the arrest report calls a "bag of green leafy substance."
Oddly, that person had no need for a "bag of green leafy substance" in the presence of law enforcement, so Balmer, 50, proceeded to the checkout, where he deposited the "bag of green leafy substance" on the ground while he paid.
Balmer declined comment after his arrest, but his shirt spoke a thousand words.
4

The man who shot his sister after she made him a penis cake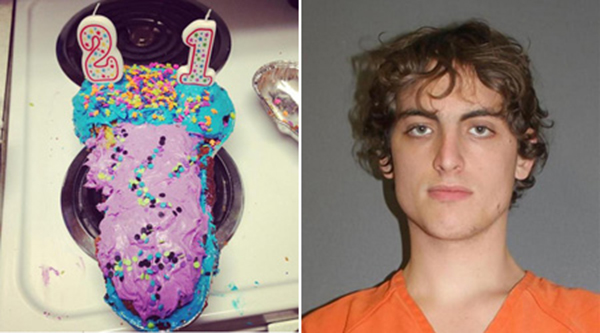 Holly Hill, Florida resident Christopher Taft will probably not look back on his 21st birthday very fondly. You see, this was the milestone birthday in which he shot his sister in the ass for making him a penis birthday cake.
When Taft's sister brought out the penis cake, he thought it was a funny prank. However, he allegedly thought one good turn deserved another. So, Taft allegedly shot the sister in the ass with a BB gun.
He has since claimed he never intended to hurt her, but the BB shot from Taft's gun got embedded in his sister's skin, requiring her to go to a local hospital.
The sister, whose name and age have not been released, called the cops on Taft, who was arrested for aggravated battery and battery.
In the end, the wounded sibling didn't press charges, but Taft was taken to the Volusia County Jail anyway. He has since been released.
5

The woman who stopped traffic to masturbate on top of a stranger's car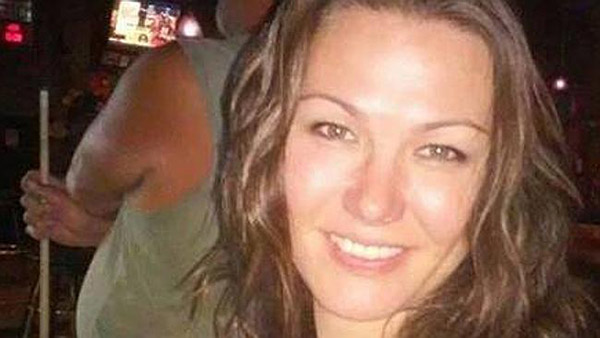 31-year-old Amie Carter stopped traffic in more ways than one in an intersection of Fairview Shore on the outskirts of Orlando in February 2015.
Carter was found one Sunday night at about 11:15 p.m. walking the streets with no clothes on. She appeared to be "under the influence of a heavy unknown substance" and "in an altered mental state" when she allegedly stopped traffic to masturbate in front of a couple's Lexus, and then climbed onto the hood. Once there, she stomped on the car and threw a cell phone at the vehicle, causing $1,500 in damage.
Carter allegedly put up a quite a fight during her arrest. She was eventually hauled off to a hospital and charged with criminal mischief and exposing her sexual organs, before being transferred to the Orange County Jail.
As surprising as this story is, Amie Carter isn't the first Florida resident to be accused of masturbating in public. Another woman was arrested in September 2014 for masturbating on a motorcycle in front of a minor (and his mother).
6

The man who made a bomb threat after offering to pay his bar tab with a rock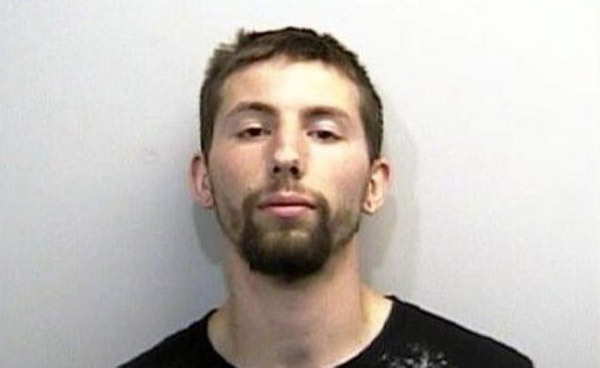 In February 2015, cops in Tallahassee claim that Jared Simpson, 24, tried to pay a bar tab with a rock, and then made a bogus bomb threat.
Simpson visited the 4th Quarter Bar & Grill and rung up a $10 tab. When it came time to pay up, he allegedly tried to get the bartender to accept a rock as payment. After the woman decided that a stone wasn't legal tender, Simpson responded by throwing a ripped-up dollar bill at her and saying he "would pay [her] in other ways."
He left the bar and came back a short time later with a credit card that was declined, so the employee told him to pay up or leave. (Hey, at least he tried!)
Simpson left again but came back one more time, dressed in a gray suit and carrying a briefcase that he set down. He gave the warning that "anyone who goes near this (the briefcase) will die" and ran out of the bar. Needless to say, everyone was evacuated, and police were called to the scene.
When police arrived and apprehended Simpson, he told them that the briefcase contained "maybe a bomb or a baby." The suspect also sang a song about being a "rainbow man," and refused to answer any questions about the briefcase other that saying, "I am my own master, I answer to myself, no police have the right to ask questions."
A bomb squad investigator determined the briefcase did not contain a bomb, and a search of Simpson's car did not yield any other harmful devices.
Simpson was arrested on charges of bomb threats, a weapon of mass destruction hoax, petty theft, and disorderly conduct. Bond has been set at $30,500, but a judge has ordered that Simpson undergo a psychiatric exam before he's allowed to bail out.
7

The pair who spent two days "locked" in an unlocked closet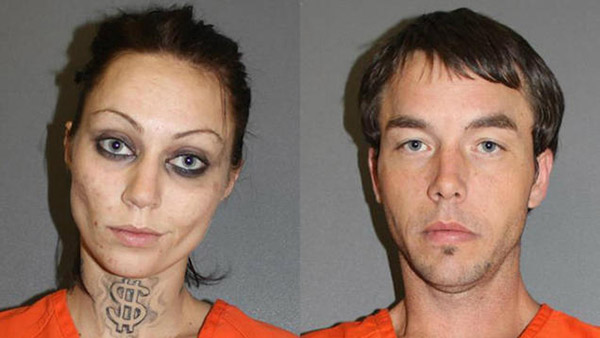 A man and a woman thought they were trapped in a Daytona State College closet until police let them out – and found out the two could have opened the door themselves.
The couple, John Arwood, 31, and Amber Campbell, 25, spent two days in the Marine and Environmental Science Center janitor's closet before calling police. They claimed they were chased into the closet by an unnamed man.
When police arrived, they found there was no lock on the door, and the couple could have opened it at any time. They also found human feces and copper scouring pads sometimes used to smoke crack, but no drugs.
Arwood and Campbell were charged with trespassing. Campbell was also charged with violating her probation, which she was given after resisting arrest in 2013.
8

The man who requested police presence to discipline his child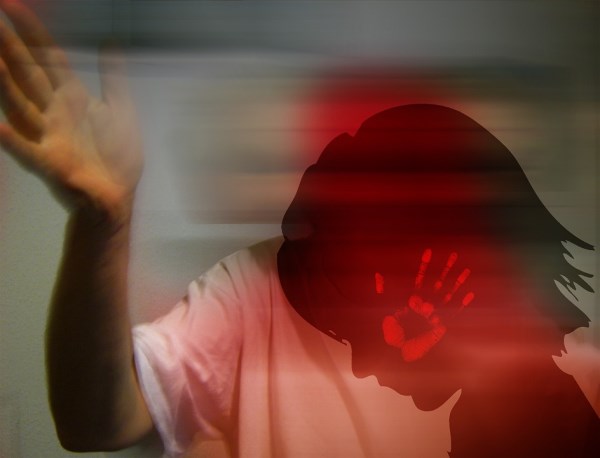 Just to make sure what he was doing was 100% legal, a Florida dad called the cops to oversee him as he punished his 12-year-old daughter with a spanking.
The man wanted to paddle his tween daughter for getting into "a heated argument" with her sister, so he called the Okeechobee County Sheriff's Office and asked them to supervise.
Strangely enough, they did. A deputy came to the house, watched the corporal punishment, and left after determining it was legal.
Undersheriff Noel Stephen even made a statement to the press: "It's within statute for them to discipline their children, and spank them. You are entitled to paddle your child, whether you use you hands, you use a belt, you use a paddle. Within reason. As long as you're paddlin' the buttocks." The report didn't specify whether a hand, belt or paddle was the weapon of choice in this particular case.
9

The man who killed his neighbor in a scuffle and brought the body to his lawyer's office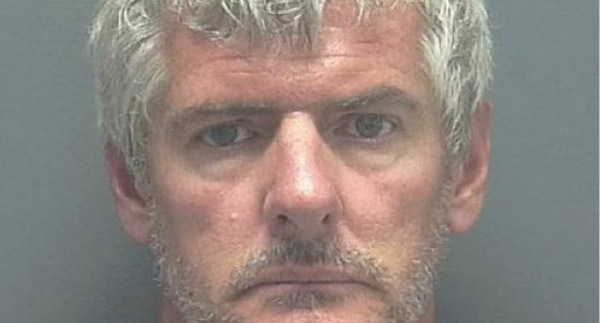 Lee County resident John Marshall walked into lawyer Robert Harris' Fort Myers firm in early March 2015 claiming he had killed neighbor Ted Hubbell in self-defense. He even brought the body with him in the bed of his pickup.
The neighbors had been in some sort of dispute over property work in Bokeelia. Marshall called the attorney days before the incident, saying he feared for his safety. Harris advised him to get a restraining order.
Marshall, 52, showed up at the law office with Hubbell's body and a swollen lip, a freshly missing tooth, another tooth that was chipped and what looked like two broken thumbs. He said he brought the man to the attorney's office because he didn't know who else to trust.
While Lee County Sheriff's Office began their investigation into Hubbell's death, Marshall was taken to a hospital and later released.
Harris said, "It's the cleanest-cut case of self-defense I've ever seen." Regardless, Marshall still has pending criminal charge involving an assault with a weapon on which the lawyer did not elaborate.
10

A woman with the most Florida name ever is arrested for firing a missile into a car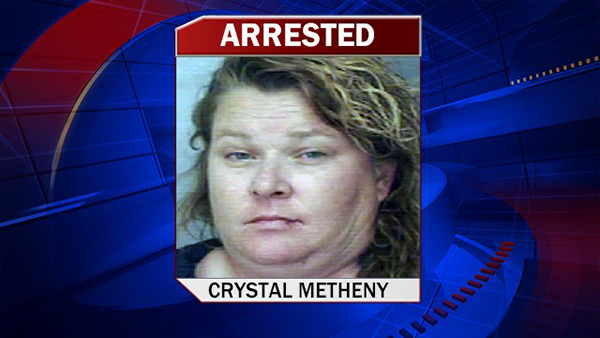 Crystal Metheny, 36, was arrested in June 2014 for shooting a "missile" into a vehicle, according to records from the Polk County Sheriff's Office in Florida. (According to Florida law, a "missile" can be defined as "a stone or other hard substance," so she wasn't necessarily launching rockets into passing cars.)
Metheny was eventually released on $5000 bond, but her story doesn't end there. Jezebel's Mark Shrayber writes that he called the Polk County Sheriff's Office to confirm that this was indeed Metheny's real name, and not an alias. When he expressed his amazement over the moniker, a sheriff's office spokeswoman, identified only as Linda, told him, "Sir, this is Florida. We have a lot of interesting names here."