1

Orange is the New Black Presents: The Cookbook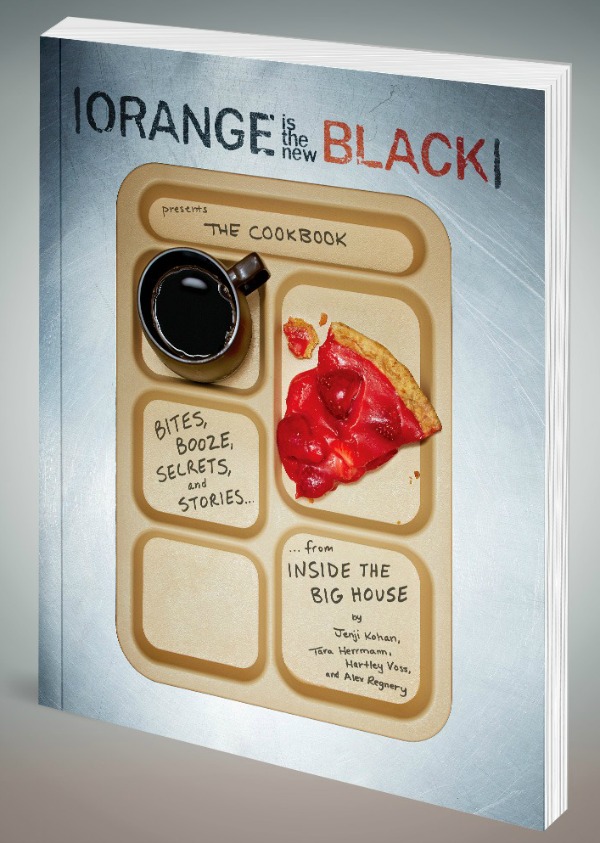 Prison food doesn't have the greatest reputation, but that didn't stop these writers from creating a cookbook based on a show that takes place in a women's prison. If you ever wanted to learn how to make Miss Claudette's Coconut Cake or Prison Punch, you're in luck. And, if you can ever catch that mythical chicken and want to absorb its power in a nice Kiev, Red's recipe is in there too.
2

Fifty Shades of Chicken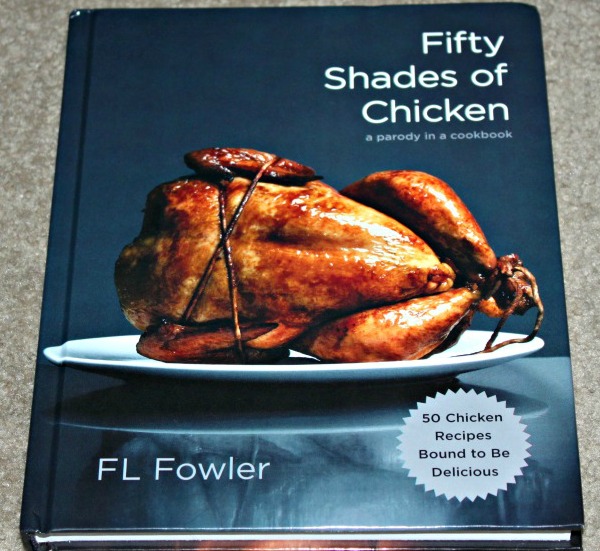 From whipping to binding, there's a lot of naughty-sounding words in the food industry. Fifty Shades of Chicken takes advantage of that fact with this parody cookbook of the world's most famous S&M novel. These dripping thighs are sure to make your mouth water in the least sexual way possible.
3

The Unofficial Harry Potter Cookbook: From Cauldron Cakes to Knickerbocker Glory--More Than 150 Magical Recipes for Muggles and Wizards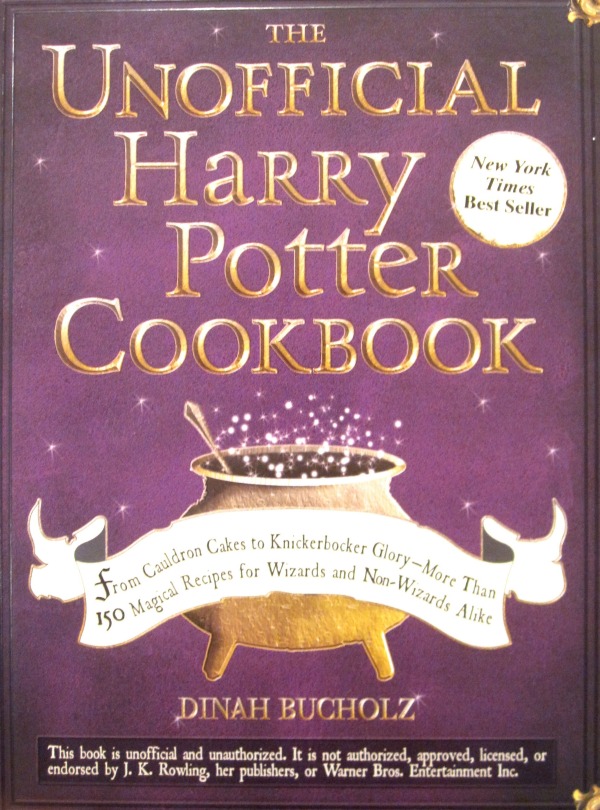 J.K. Rowling took special care to create an array of magical treats for her wizards and witches to enjoy. With this cookbook, you can learn to make everything from Pumpkin Pasties to Mince Pies and Melton Mowbray Pork Pies. Oddly though, there doesn't seem to be a recipe for Butterbeer anywhere.
4

The Unofficial Recipes of The Hunger Games: 187 Recipes Inspired by The Hunger Games, Catching Fire, and Mockingjay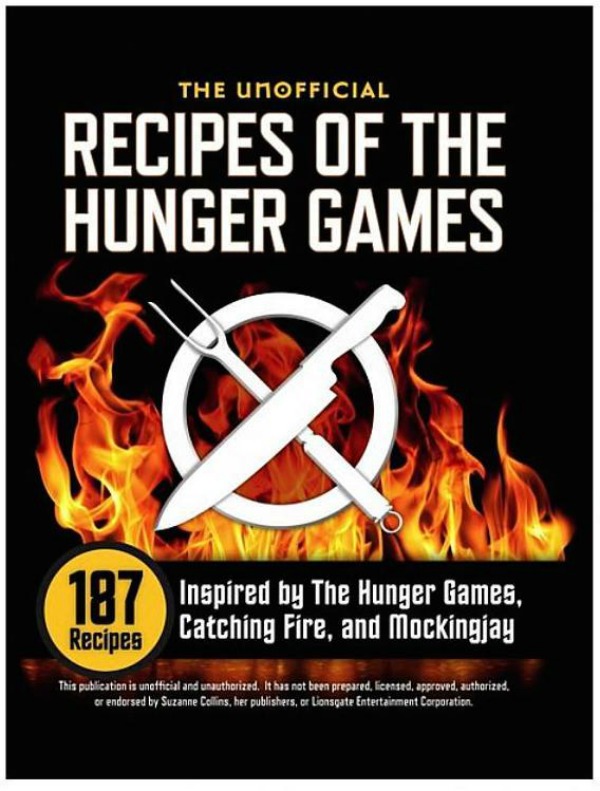 The Hunger Games series may about a girl who starts a revolution against oppression, but food plays an important role in the narrative, creating drastic contrast between the wealthy elites of the Capitol and the struggling residents of the other districts. This book takes the many foods made famous by the Suzanne Collins series and makes them real.
5

Dining With The Doctor: The Unauthorized Whovian Cookbook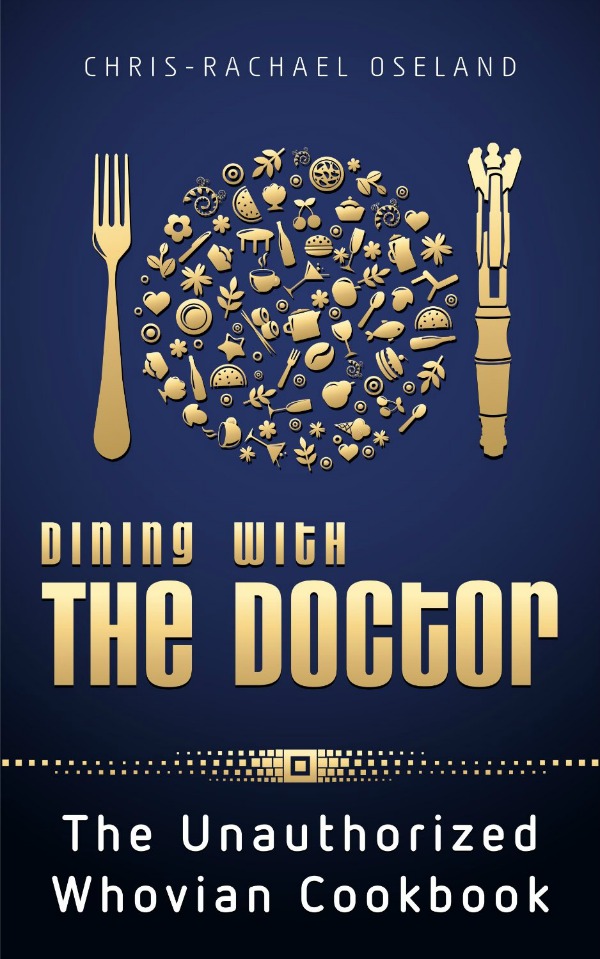 Are you a big fan of Jammy Dodgers? Have you struggled to find a way to make Fish Fingers and Custard actually taste great together? If so, you need to get your hands on this fun book where you can learn how to make these treats and more. Based on the new series, the book breaks down the recipes based on season, so you can find dishes inspired by Number Ten and Donna or Number Eleven and Amy.
6

The Star Wars Cookbook: Wookiee Cookies, Clone Scones and Other Galactic Goodies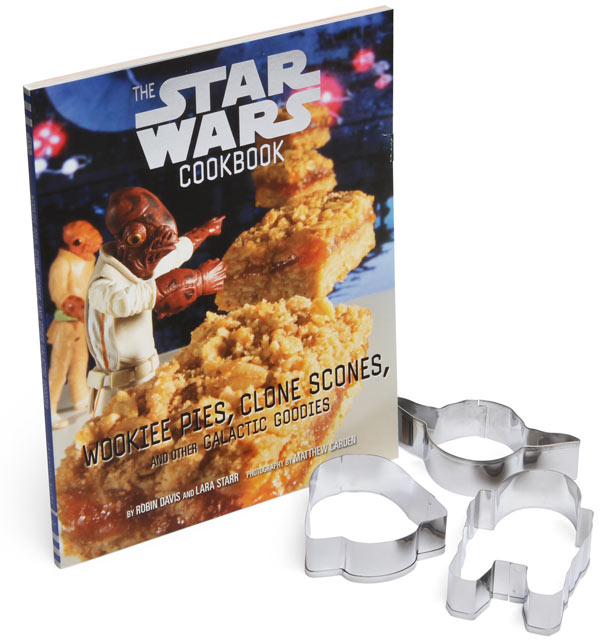 This silly cookbook is a fun way to introduce kids to cooking. Even if the film franchise doesn't really mention any foods, names like Boba Fett-Uccine, Tusken Raider Taters and Sandtrooper Sandies make the treats from this recipe book sound attractive to kids of all ages.
7

True Blood: Eats, Drinks, and Bites from Bon Temps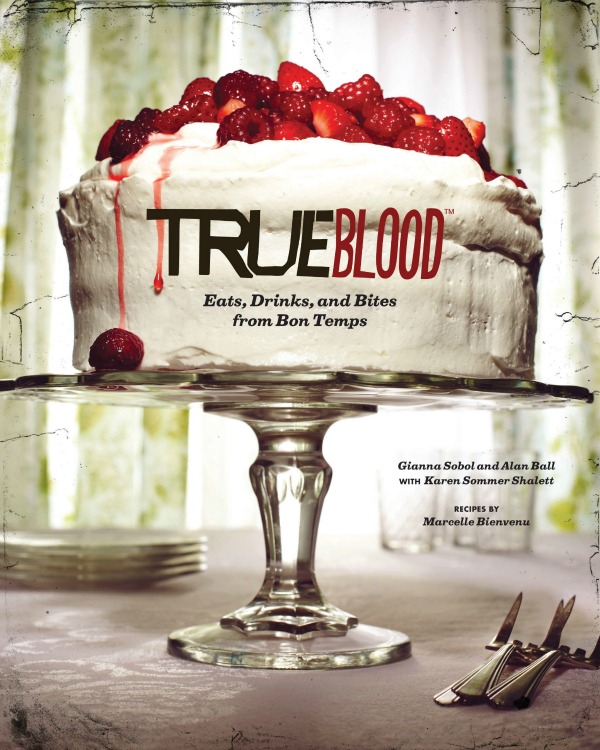 Some fans of True Blood wish they could be vampires (even if it means subbing out blood with the synthetic alternative), but others just hope to dine at Merlotte's Bar and Grill. For those people, there is the True Blood cookbook, which features 85 bayou-style recipes inspired by Sookie Stackhouse and the rest of the gang.
8

Love At First Bite: The Unofficial Twilight Cookbook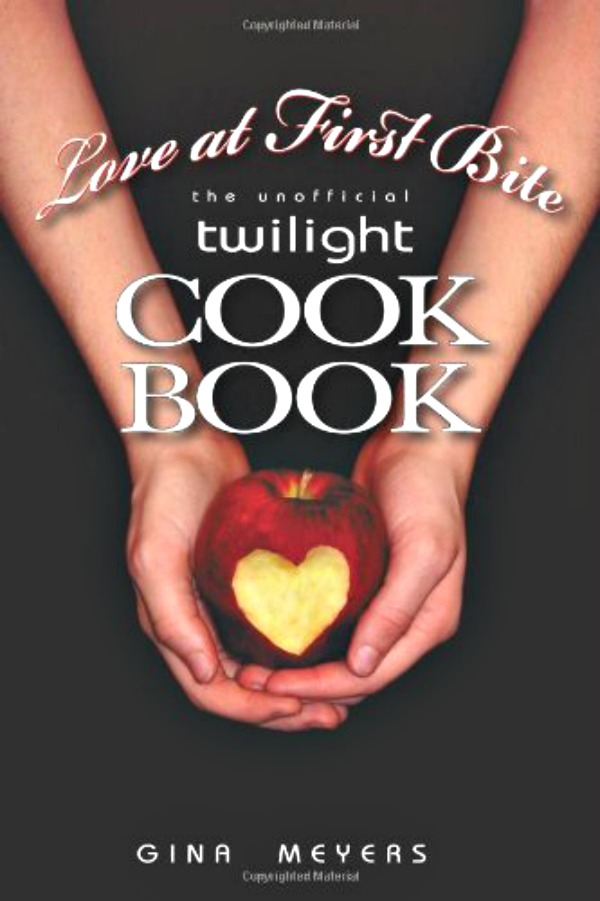 Do you just love a "vegetarian" vampire that sparkles? Well, he may not be able to digest your food, but you can still serve him some delicious delicacies he won't mind coughing back up later and this book can show you how. Specialties include Bell's Lasagna, Harry's Famous Fish Fry and Blushing Bella Punch.
9

The Snacking Dead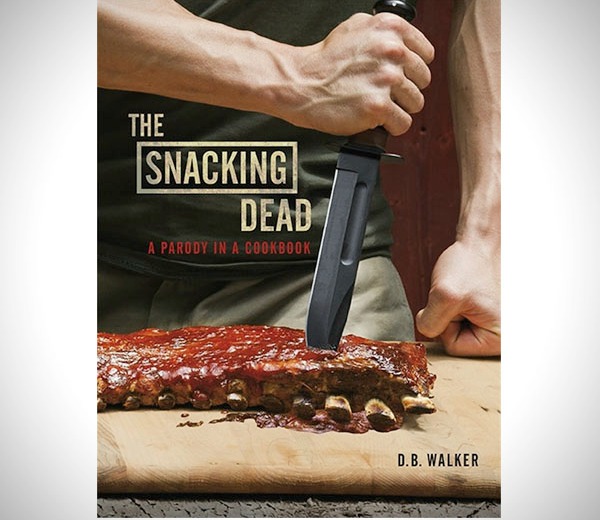 We all know that zombies eat flesh, but what about the survivors of the zombie apocalypse? The Snacking Dead answers that question with this parody cookbook that features recipes like Lil' Ass-Kicker Punch and Guac and Load Guacamole.
10

A Feast of Ice and Fire: The Official Game of Thrones Companion Cookbook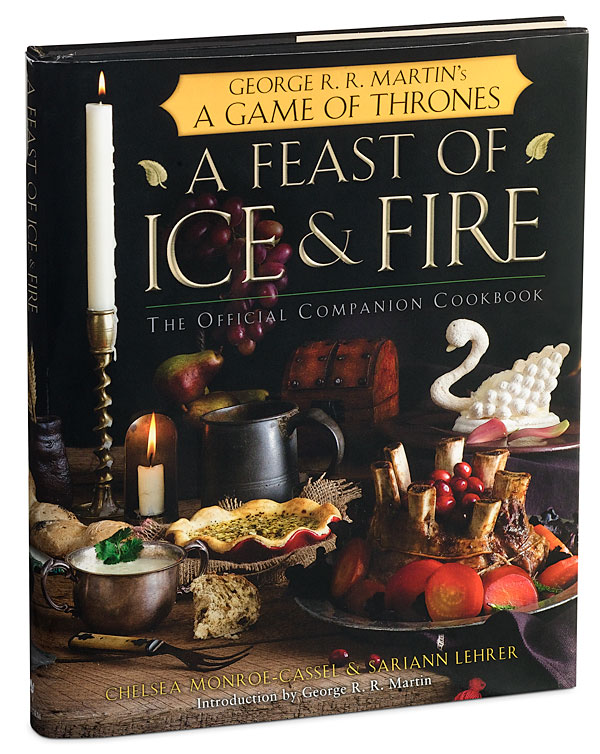 In the Game of Thrones you win or you die, but in theGame of Thrones cookbook, you cook and you enjoy. The recipe book, endorsed by George R.R. Martin himself, divides the recipes by region so you can enjoy hearty meat pies like those eaten by the Night's Watch, indulge in quails drowned in butter like Tyrion Lannister or snack on some honey-spiced locusts as though you're traveling with the Dothraki.
11

Wood for Sheep: The Unauthorized Settlers Cookbook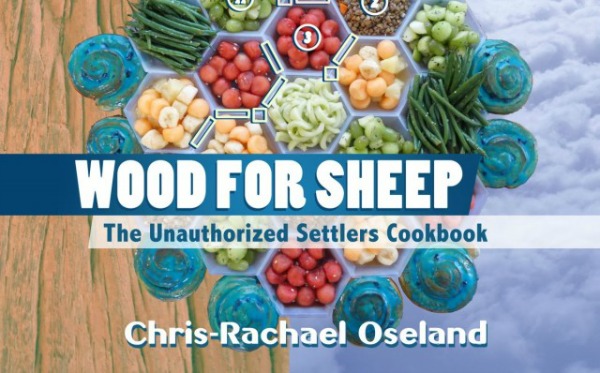 Why should TV shows and movies get all the fun? This Settlers of Catan cookbook shows that games can be just as good of an influence for recipes as anything you watch on the screen. Learn how to break up meals into perfectly-fitted-together hexagon bowls and be prepared to start trading your Raspberry Balsamic Watermelon Hills for Brown Lentil Mountains.
12

Baking Bad: A Parody in a Cookbook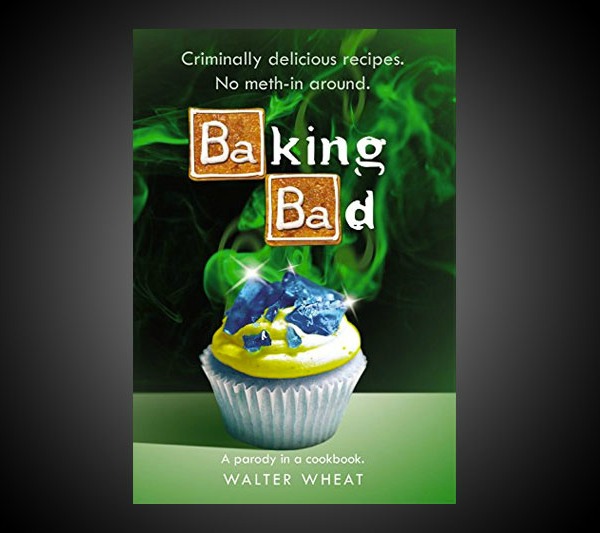 No, this one won't teach you how to cook up your own meth at home, but it will teach you how to use chemistry to create some tasty treats that reference the show. You can even learn to make blue rock candies that will look like Walter White's special crystal creation.
13

Portlandia Cookbook: Cook Like A Local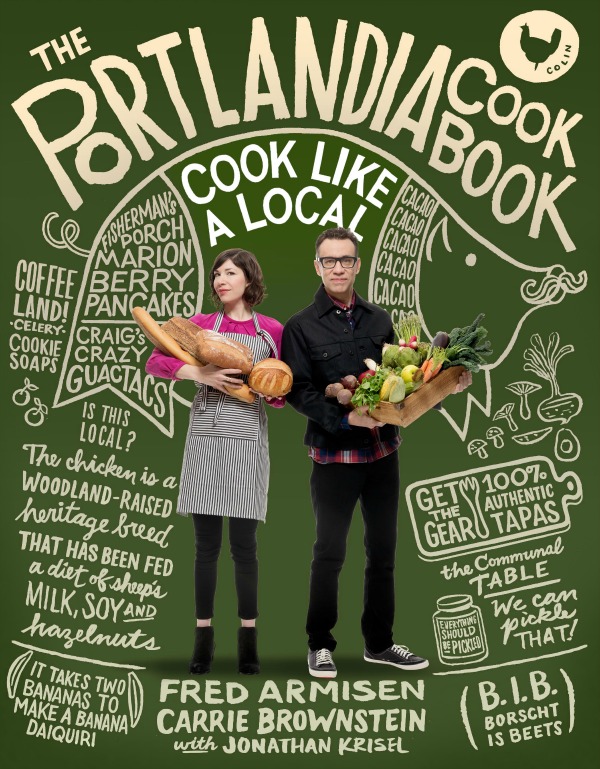 Wondering how to create farm-to-table, gluten-free, vegan, free-range, local-sourced strawberry pancakes like you might see on Portlandia? Then grab this book and enjoy the tasty recipes and silly sidebars created by Fred and Carrie themselves. And remember – if your finished creation doesn't look quite as good as the one in the book, just put a bird on it!
14

The Unofficial Mad Men Cookbook: Inside the Kitchens, Bars, and Restaurants of Mad Men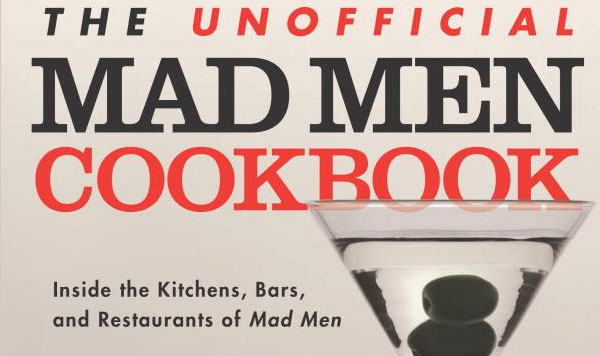 While many people envision 1960s cooking as a hearty serving of tuna-noodle casserole with a side of Jell-O loaded with celery and carrots, there are plenty of great foods from that period that can still be enjoyed to this day. With this fun recipe book, you can learn how to make Oysters Rockefeller like Roger Sterling would love, an Old Fashioned that would impress Don Draper, and Jackie Kennedy's own Avocado and Crab Meat Mimosa Salad.