1

Play-Doh Selling Dill-Doh?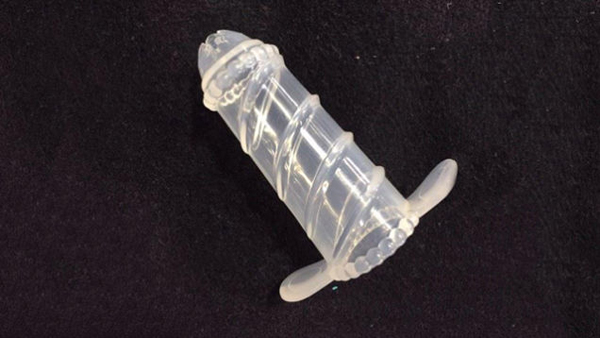 Hasbro unveiled a Play-Doh Cake Mountain playset that promised to make pretend desserts and contained an icing device they called an "extruder tool." When photos of this accidental penis went viral, Hasbro said they were replacing the offending tool in future packages and offered a replacement for any parent that wanted one.
2

News Anchorwoman with Penis-Shaped Neckline?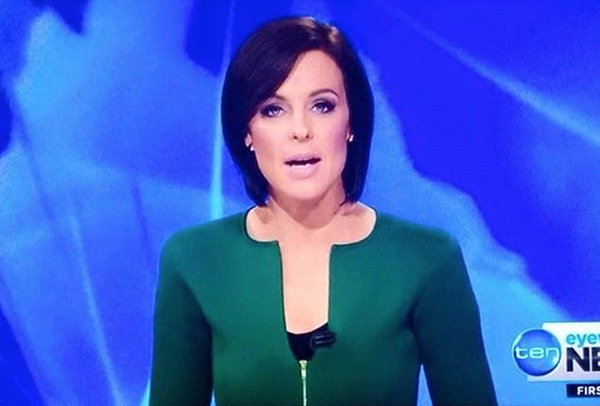 Ten Weekend News presenter Natarsha Belling's blouse caused a worldwide gigglefest when she appeared on the Australian program wearing a green jacket for St. Patrick's Day with a neckline that reminded many of a penis.
A photo of her "wardrobe malfunction" has been liked on Facebook over 110,000 times. "The news should be about the news, not what you're wearing," was Ms. Belling's only comment about the incident.
3

Church Looks Like Penis from Above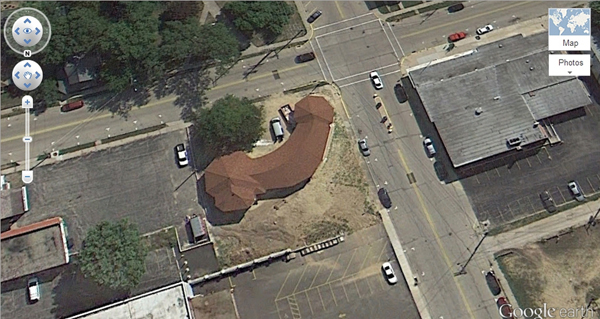 A Christian Science church being built in Dixon, Illinois was intentionally designed around an adjoining oak tree. However, when viewed from above on Google Earth, it seemed to look like a penis. After the image went viral, church officials said they would not adjust the design, but at least they had a sense of humor about it. "Giant fig leaf coming soon," was posted on their Facebook page.
4

Reporter Draws Penis on Live TV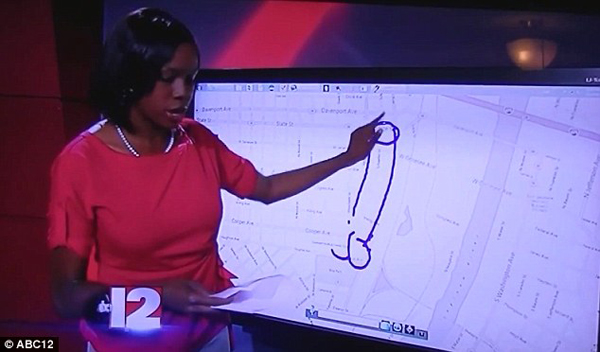 ABC News reporter Siobhan Riley said she was merely trying to explain the morning commute to drivers in an area around Saginaw, Michigan that was experiencing heavy construction and re-routing. The internet, naturally, saw a huge penis. ABC and Siobhan had no comment.
5

Female "Run Draws" Penises with Nike+ App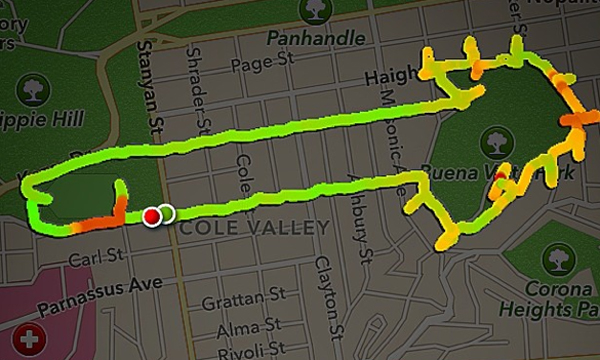 Nike+ is a cute little app that, amongst other things, lets you trace your route and post it for others to see. San Francisco resident Clare Wyckoff uses it to draw dicks with her daily run. She admits it's "hard" because she has to spend a lot of time looking for dick shapes on maps, but many applaud her efforts. She's since branched out to "run draw" vaginas and Space Invaders amongst other things, which she posts on her tumblr page.
6

Penis Shaped Map of Town Goes Viral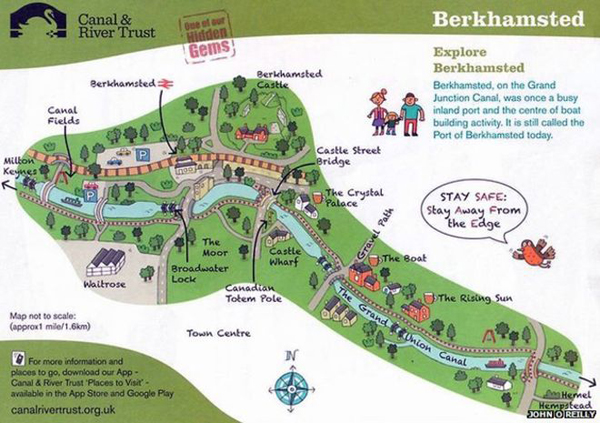 A map sponsored by the Canal River & Trust of Berkhamsted got a few snickers when the drawing appeared to resemble a willie. The map intended to boost awareness of the "region" and accomplished its task when the image quickly went viral.
Although they thought it was all in good fun and didn't take it down, a spokesman for the Trust said "obviously we're not going to be setting out to make any maps we produce in the future look phallic."
7

Robot Draws Penis on Mars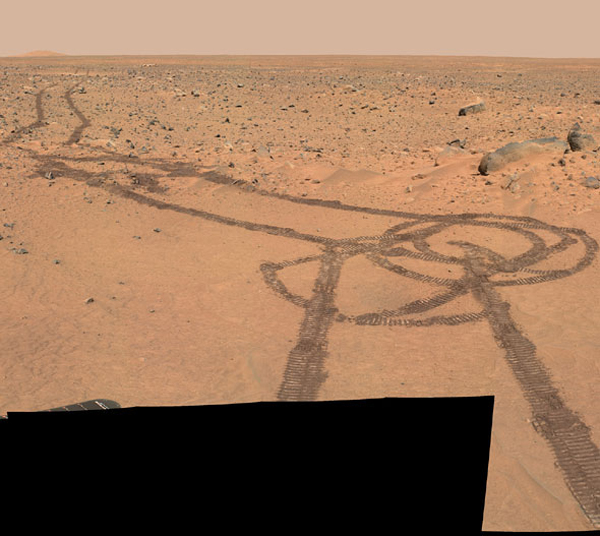 The space rover Curiosity was sent by NASA to Mars to see if there was (or is) any life on the Red Planet. However, during its investigations, it seems to have accidentally drawn a penis with its track patterns. The photo was sent back to Earth and a link posted on Reddit/Funny. NASA servers subsequently crashed from the all traffic.
8

Good Day Colorado Broadcasts Actual Penis Picture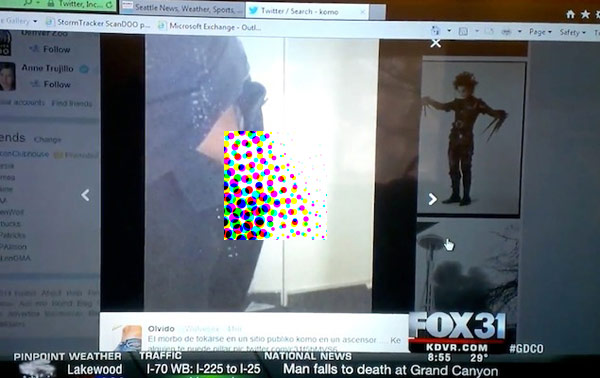 Ok, most of these accidental penises are in the eye of the beholder, but this accidental penis is clearly, well… a penis! During a live broadcast covering a helicopter crash near Seattle's Space Needle, Good Day Colorado was airing pictures of the scene from a Twitter feed. And, lo and behold, one of them was a dick pic. The anchors laughed it off, but Fox31 issued a statement saying "we are taking immediate steps to prevent such an accident from happening again." Watch the gaffe below!
Fox31 Denver Shows a Penis On Air (NSFW) from Voice Media Group on Vimeo.
9

British Pub Spells PENIS in Sign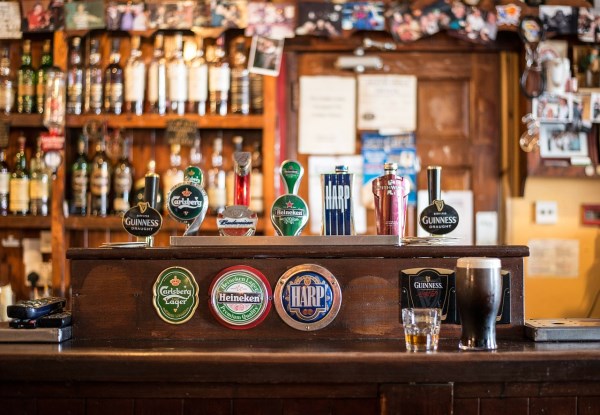 The Wig & Pen is a pub in Cornwall England and the owner wanted to make sure patrons knew it was still open during heavy construction in the area. So, they had a sign printed up saying "The Wig & Pen is Open for Business." The problem, as you can see above, was the spacing between the words "pen" and "is." It was quickly removed after this snapshot appeared online.