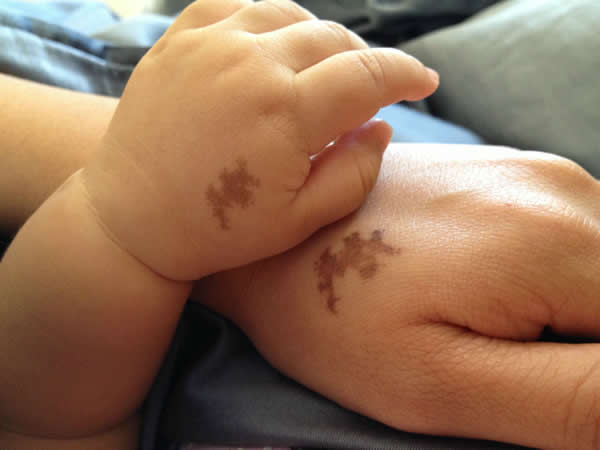 This parent had her daughter's birthmark tattooed on her hand. That way, when the kid grows up, she will think of the mark as a bond to her parent, not a defect.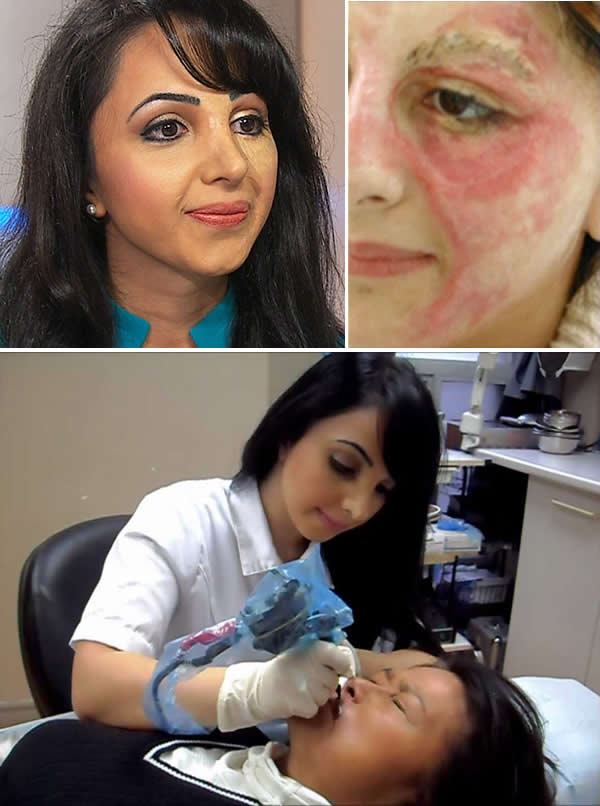 Basma Hammed is a medical cosmetic tattooist in Toronto who first came to the profession by personal necessity when she couldn't find help elsewhere. It all started when Basma was a two-year-old girl in Iraq and a pan of hot oil accidentally fell on the left side of her face, requiring multiple plastic surgeries – a total of 100 procedures – but none with success in covering the large red scar tissue or with creating the look of a natural eyebrow.
Basma got a tattoo machine and created the eyebrow permanently herself. It was then she also realized she could tattoo her face matching the skin color of the healthy tissue. So, she went to aesthetician school and soon began working on herself, with much success (as you can see above).
Today, she runs the Basma Hameed Clinic, where she helps everyone from burn victims to breast cancer patients and others wishing to cover surgical scars (among other procedures).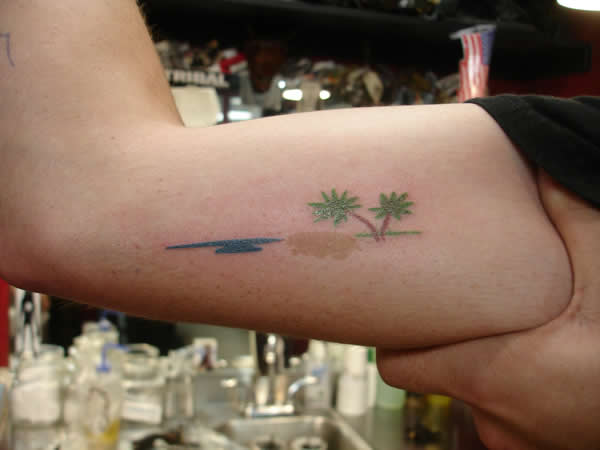 Young Gabe decided to get his first tattoo by giving his hippo birth mark a nice pond to drink from and some trees for shade.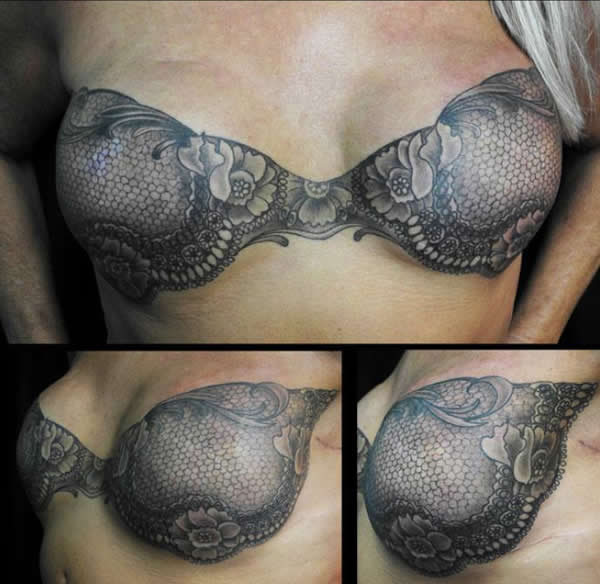 One kickass woman, Sheri, shared her "bra" tattoo, by Shane Wallin of Twilight Tattoo in Minneapolis, MN. Two weeks after getting her tattoo finished, she found out her cancer returned after years of being cancer free and it is unfortunately terminal. Sheri asked to put her photos out there and raise awareness.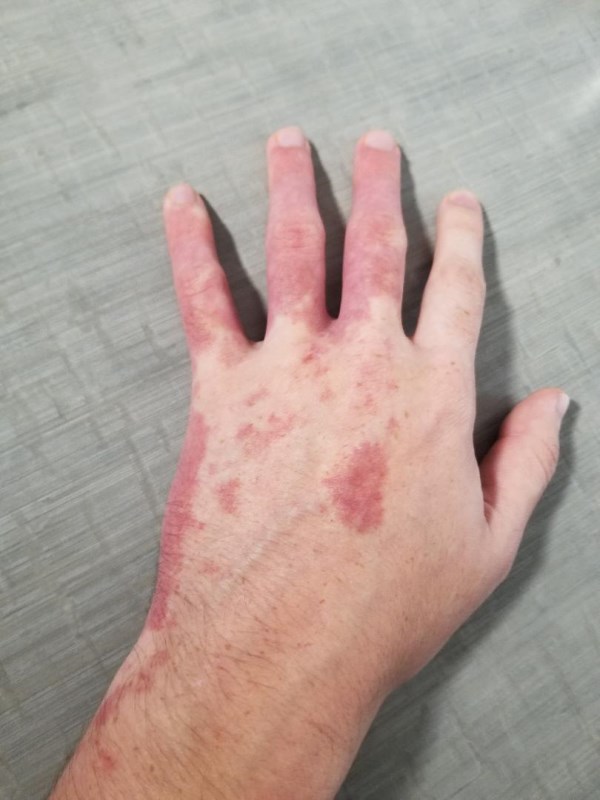 The parents of a girl with a large red birthmark on her leg went to extraordinary lengths to show their daughter that it was nothing to feel embarrassed by and they got tattoos to match.
Honey-Rae Phillips, who is 18 months old, was born with a large red birthmark that stretches from her toes to her lower back.
In a bid to show the toddler that the mark made her "special" and was nothing to feel embarrassed about, parents Tanya and Adam underwent a four-hour procedure to have tattoos identical to their daughter's inked on their legs – and said it was the most "natural thing to do."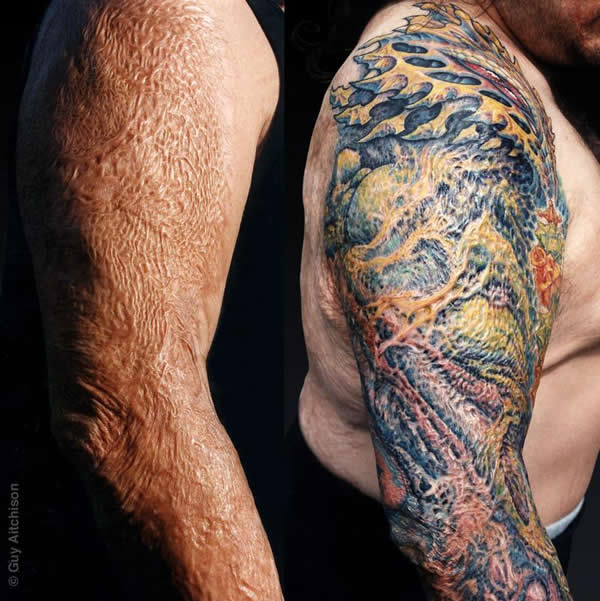 Anthony had a third degree burn scar covered by amazing tattoo artists, Jon Clue and Guy Aitchison.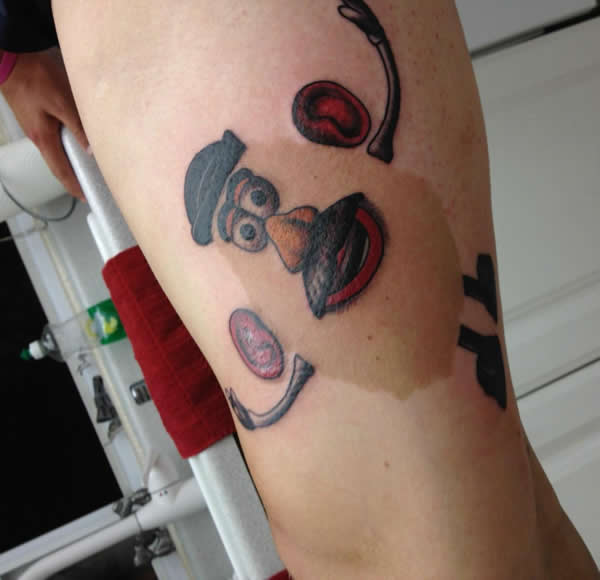 Mr.Potato Head over birthmark. By Greg Pugh (White Lotus,CA)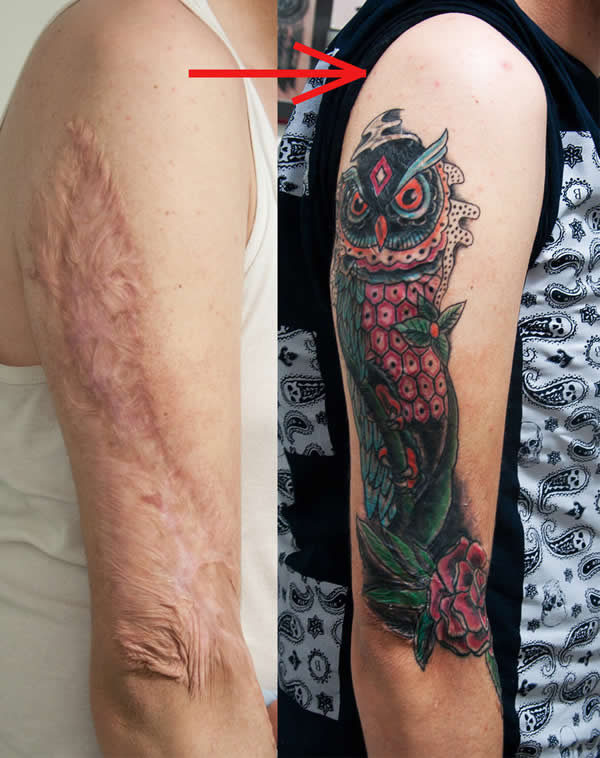 Another amazing tattoo work over a burn scar done by Tattoozone.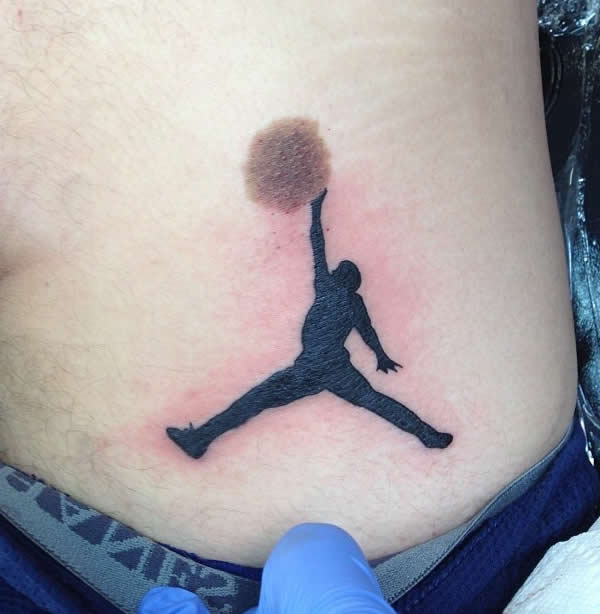 Tattoo near a birthmark on someone's ass.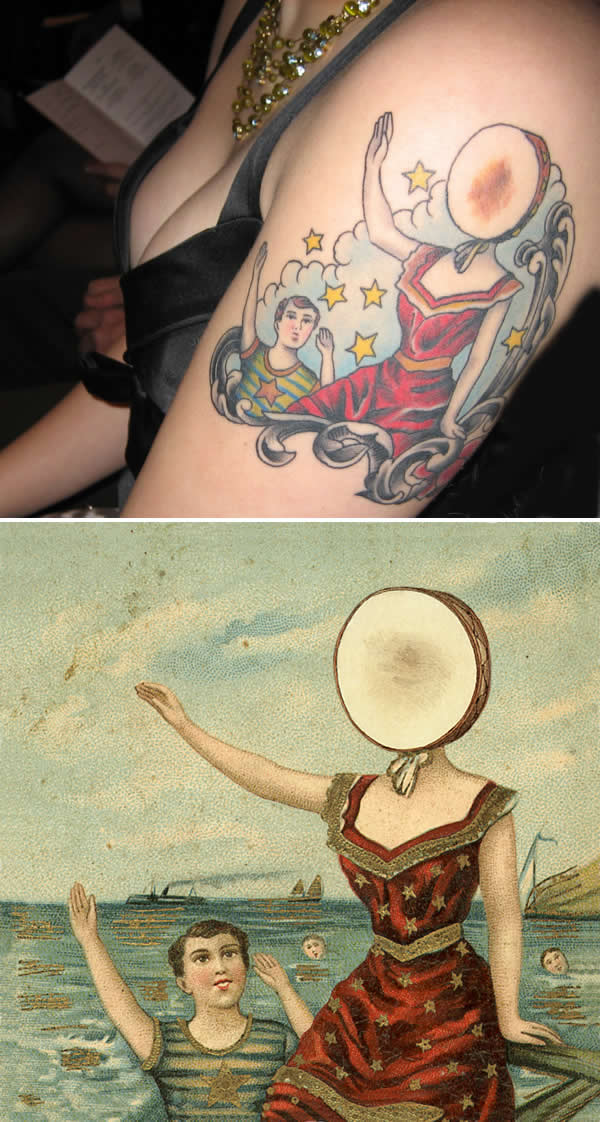 What a better way to cover a birthmark than showing your love for your favorite band. Here is Neutral Milk Hotel's cover art forIn the Aeroplane Over the Sea turned into a tattoo.