You would think that nothing ever happens out of the ordinary when you talk about delivering a meal, but fascinating things can occur in the seemingly mundane world of food delivery.
These days, you can get your pizza delivered by drone and even by scuba divers. From the guy who delivered 20 pizzas to the Oscars to the chocolate cake delivery that brought down a drug lord, here are some of the more incredible stories of food deliveries.
Bon appétit!
1

The pizza deliveryman who got stiffed out of a tip, but eventually received $31,000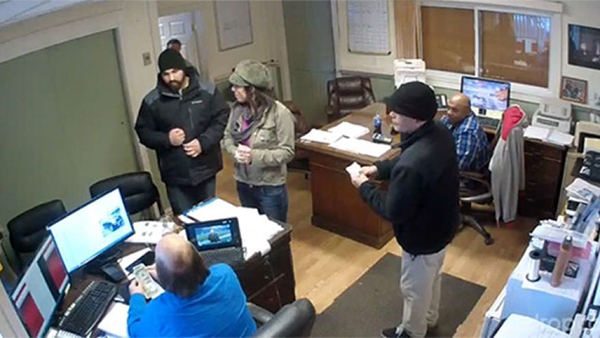 In January 2015, Massachusetts pizza delivery man Jarrid Tansey delivered a pizza to F and R Auto Sales, a used car dealership. The staff handed Tansey two $20 bills and two $5 bills for the $42 tab. The staffers apparently didn't ask for change, and the delivery man left, thinking he received a $7 tip.
When Tansey returned to his place of employment, Pizza Palace, he received a call to return to the auto dealership and give back the $7.
In surveillance footage, Tansey is seen giving back the money and asking why they would hand him the extra $5 bill if they didn't want to provide a tip. "It just doesn't make sense why you would hand me a bill if you're just going to have me drive back here to give it back anyway."
When the employee pushed back, Tansey asked, "So you handed me a $5 bill that you were going to ask for back?" The auto employee responded, "Correct."
Another woman working at the dealership intervened in the relatively calm exchange and said, "Let's not be mad." Tansey responded that he wasn't angry, though he noted that he had to waste resources to go back to F&R and hand the cash back.
Things quickly escalated, with the auto employees berating Tansey. The female employee at F & R can be heard saying, "Out the door before I put my foot in your ass."
The video of the incident went viral. Amanda Rogers, a former waitress who saw the video on LiveLeak, decided to start a fundraising campaign for the stiffed delivery man. In a short amount of time, the fundraising page has earned over $31,000. Many of the donations have been in increments of $7. But what about F&R Auto Sales? Let's just say they have a one-star average on Yelp.
2

The thieves that stole $85,000 in Mozzarella cheese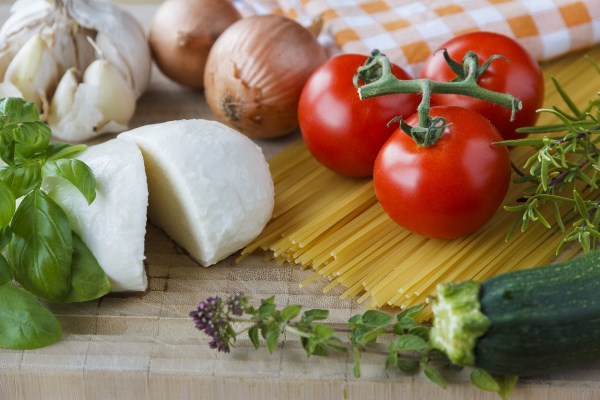 In March 2015, it was reported that police are on the hunt for a thief that made off with a trailer with about $85,000 worth of Mozzarella cheese inside.
The refrigerated tractor/trailer (itself valued at $62,000) went missing on March 8, 2015 when the driver and his girlfriend were on their way to deliver a truckload of cheese to Hungry Howie's Pizza distribution hub. En route, the driver and his gal left the truck unattended at a truck stop for a mechanic to look at the vehicle.
The Orlando Sentinel reports that a hauler was also missing from the same truck lot where the trailer containing cheese was stolen. Some even think that it's possible that the stolen hauler was used to take the trailer during the theft.
Although cheese is named as the most stolen food, a similar caper occurred in 2014 when a thief stole a truck filled with 37,000 bottles of beer. Between the cheese and the beer, that would make one heck of a pizza party.
3

The famous pizza delivery at the Oscars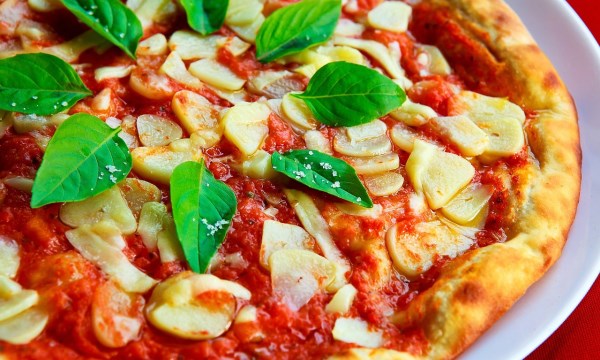 Edgar Martirosyan became, for a moment perhaps, the most famous pizza delivery person in the world when host Ellen DeGeneres ordered 20 of Martirosyan's pies live on the 2014 Oscars award show telecast. 43 million people watched the owner of Los Angeles pizzeria Mama's and Papa's hand out slices of pizza to A-listers like Jennifer Lawrence and Jared Leto.
Martirosyan was watching the Oscars while making pizza at his restaurant when he got the call to make the delivery on live TV. The lucky restaurant owner was even tipped $1000 for his delivery!
After the Academy Awards, the pizza maker said that hordes of women showed up at his Sunset Strip pizzeria wanting not only a slice of his pizza, but also a slice of him. Martirosyan shrugged off their advances saying, "The main thing is that I find the right girl to be with me. I don't care about money; I don't care about fame. All I want is to find the girl that I'd like to spend my time with."
Since the broadcast, Ellen invited Martirosyan to her talk show where he got to meet his favorite actress, Julia Roberts. Not only did he come bearing pizza for the Pretty Woman actress but also, in true talk show fashion, DeGeneres had enough Martirosyan's pizza for the entire studio audience.
That's amore!
4

The chocolate cake delivery that brought down a drug lord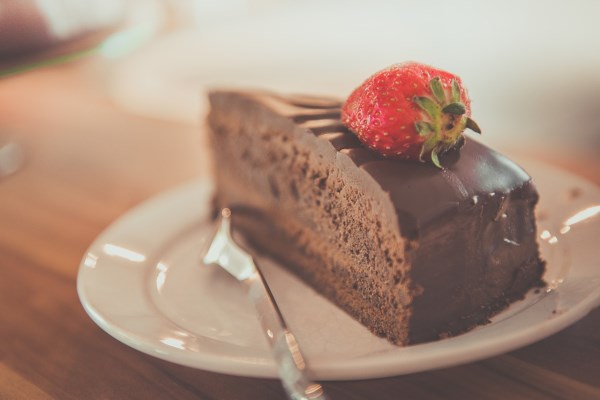 Servando Gómez Martínez (a.k.a. "La Tuta") was the top surviving leader of the Knights Templar cartel and Mexico's most-wanted fugitive. Martínez lived in caves and on secluded mountain ranches, surrounded by his bodyguards and assistants who kept his meth-dealing cartel hidden for years in the western state of Michoacán.
His group, La Familia Michoacana, controlled some 50 methamphetamine labs across Mexico and also made millions from a variety of other illegal activities. He was known for granting interviews with the Mexican media criticizing the Mexican government. He would pay cash for favorable press.
The drug lord was captured in early 2015 not by bullets, but with the delivery of chocolate cake to him by his girlfriend. Authorities were able to locate Martínez as they had been monitoring the farm where he was hiding, and grew suspicious when his girlfriend dropped off a birthday cake. Authorities tracked a phone used by one of Martínez's most trusted messengers to lead them to the cartel leader.
That better have been some good cake. Martínez is currently being held in a maximum-security prison.
5

The pizza deliveryman who got punched in the face because he forgot the garlic knots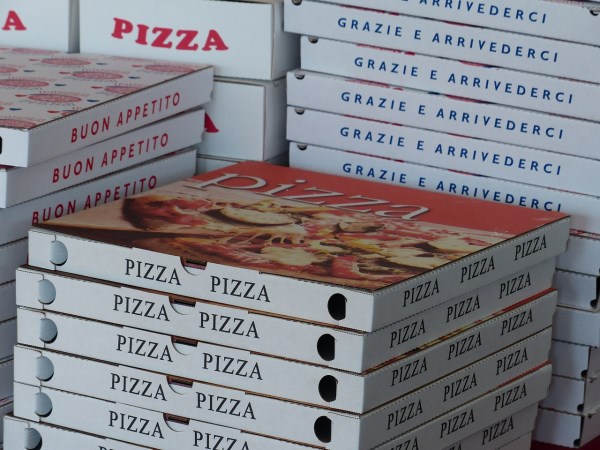 In August 2012, Johnathan Feigen thought he was making a routine pizza delivery in Vero Beach, Florida to a tattooed, 346-pound customer named Robert Wheeler. Instead of a tip, the 19-year old delivery guy got a punch in the face because he "forgot the garlic knots"!
According to police reports, Feigen said that when he rolled down the window in front of the Wheeler's house, Wheeler asked him who he was talking to on the phone. Wheeler then punched him below the left eye. Feigen said Wheeler struck him because he forgot the garlic knots. Apparently, Wheeler told him to give "that" (the punch) to whoever was on the phone back at the restaurant.
Wheeler admitted to the punch but claimed that he threw it because the restaurant owed him money.
Also in the police reports are descriptions of Wheeler's tattoos. Along with tattoos of a "reptile," "Chinese lettering," a "skeleton" and a "bunny," Wheeler has a tattoo of the word "fat" on his left arm and "boy" on his right. Keep it classy, garlic knot lover.
6

The delivery service that serves a last meal (and movie) just like the meals prisoners on death row get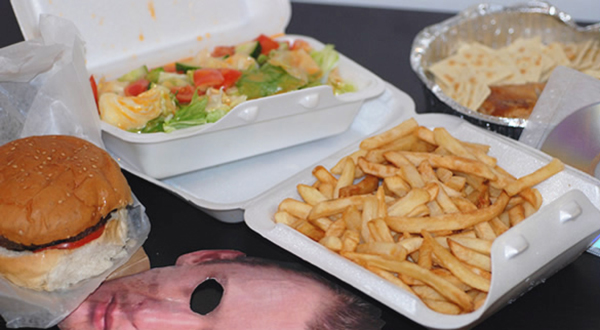 Some people like to dress like their favorite celebrity. On the flip side of the coin, Last Meals Delivery Service in Toronto will bring you the same meal that someone on Death Row chose as his last.
The meals must be ordered a couple of days ahead of delivery and cost about $20. You don't get to pick it out exactly what it is, but when it's delivered it comes with a DVD and a paper mask of the convict who selected it.
Since this service is only available in the Toronto area, I haven't had the chance to try it. Does anybody in the vicinity want to let us know if these meals are, um, "to die for?"
7

The cops who arrested a pizza delivery man and delivered his pizza for him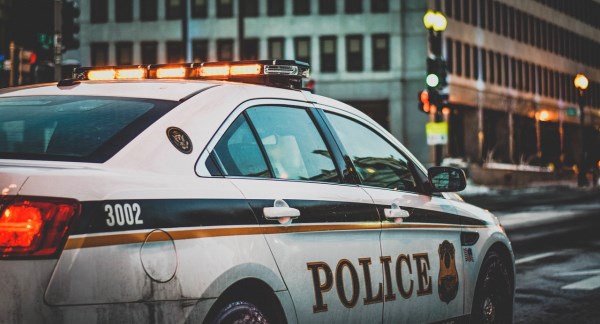 Does this fall into the "serve" part of the police motto of "to protect and to serve"?
After arresting a driver on drug-related charges in January 2015, Oswego, Illinois officers discovered that the man was a pizza delivery guy en route to a customer's home. The officers arrested the delivery driver on drug paraphernalia charges after he went through a red light. A second squad car arrived on the scene after and discovered a large pizza on the driver's front seat with the recipient's address on the receipt next to it.
The officer decided to drive his squad car over and make the delivery himself. "A confused resident accepted the pizza and was very glad that the police were there to deliver it, rather than talk to them," police noted.
Included in the police department's Facebook post of the incident was a "Pizza Police" badge with the sentiment, "Justice any way you slice it."
8

The restaurant that delivers food by trains
Fritz's Railroad Restaurant has been doing steady business since opening in 1954 in Kansas City, Kansas. The restaurant, with locations in Kansas City, Missouri, and Shawnee, serves typical American food like hamburgers, fries, and hot dogs. But it's the way the food is served that is unique and fun for people of all ages to enjoy.
At Fritz's Railroad Restaurant, you order your food by phone. Your food then arrives in a toy train delivery car. A mechanical arm stops your order at the platform above your table, which then lowers to deliver your food. Although the rig is said to be noisy, along with the train whistles they sell, it's all about the atmosphere and a happy kid.
9

The man who stole a delivery truck and dropped off meals which led him to the police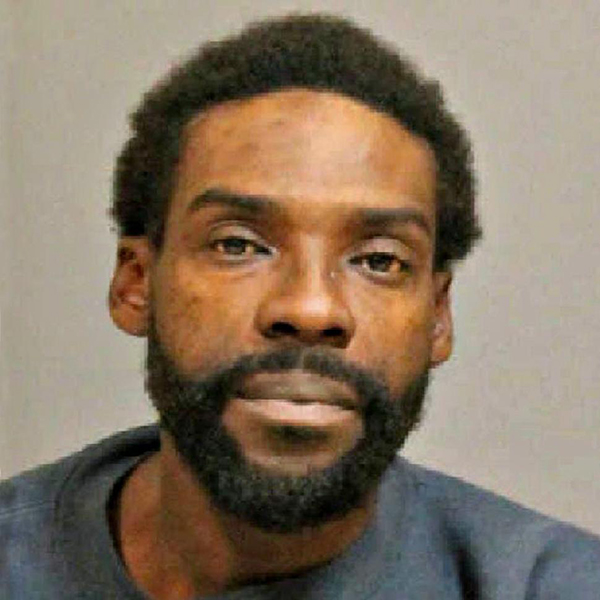 Keith Hinds of Hartford, Connecticut thought he had it all figured out. The con man allegedly stole a car used to deliver Chinese food, and then finished bringing customers their orders in order to collect the money for himself.
The real delivery driver told police that someone took his car while he was inside a local middle school. Faster than you can say Kung Pao, the delivery guy called his boss, who in turn told the remaining customers on the driver's route that their orders were canceled. But that was after one of the deliveries had already happened, which led the police to catch Hinds trying to deliver to one of the people who had their orders canceled.
The impostor deliveryman was charged with grand larceny, as well as possession of drug paraphernalia and less than half an ounce of marijuana. Looks like Hinds was served a dish of Egg FOOL Young.
10

The company that delivers in-flight food to your home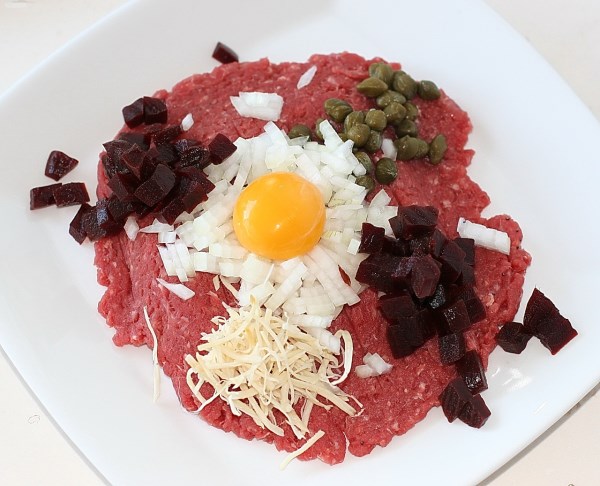 Are you the one person in the world who likes airplane food? Then you're in luck!
In October 2014, German company Air Food One ran an eight-week trial service of delivering in-flight food to people's homes.
The service made once-weekly deliveries of meals inspired by Lufthansa's business class menus in Germany's Dusseldorf and Cologne regions. Foods on the menu include steak filets, chicken in pepper sauce and fried cod, along with vegetarian options. They retail at about $13.
The company spokesman, Max Thinius says that the meals are "astonishingly OK." How something can be astonishing and OK at the same time is beyond me, but are said to taste better than first class because they are not preheated but are cooked fresh by customers.