1

The woman who was called a "c-nt" after reporting a cable box problem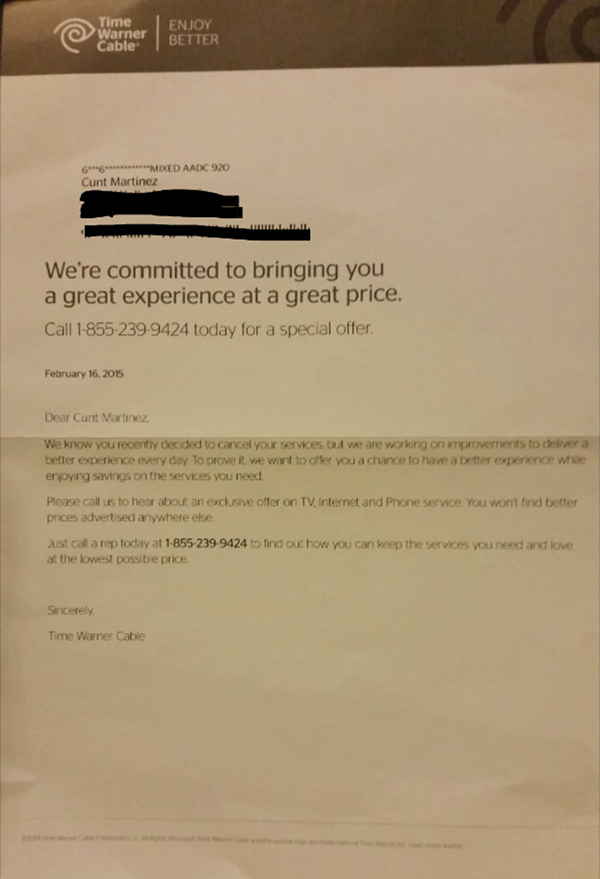 Time Warner Cable customer Esperanza Martinez was in for the shock of her life when she received a letter from the cable giant addressed to her as "C-nt" Martinez.
Martinez explained, "I am a current Time Warner Cable customer, and I just received a letter today addressed to 'C-nt' Martinez (my last name). It is a letter stating I requested to disconnect my service, which I never did. The only information they could provide was that the name change was made on 2/12/15, which happens to be the same day I used their 'live chat' feature online and called in and spoke to a representative regarding an issue with my cable box."
Time Warner (which doesn't have the best customer service record to begin with) admitted that one of its representatives changed Martinez's first name to "C-nt" in the cable company's computer system. The corporate giant issued an apology and a free year's worth of cable.
2

The hotel that charges $500 for a negative Yelp review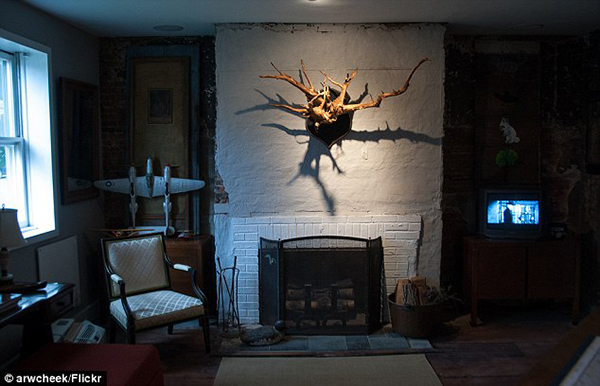 The Union Street Guest House in Hudson, New York is known for its historic decor, strict cancellation policy, and its hatred of bad Yelp reviews. The hotel hates negative reviews so much that in 2014 it promised to charge couples who book weddings $500 for every one a guest posts online.
The hotel stated on its website, "Please know that despite the fact that wedding couples love Hudson and our inn, your friends and families may not. If you have booked the inn for a wedding or other type of event, and have given us a deposit of any kind, there will be a $500 fine that will be deducted from your deposit for every negative review placed on any internet site by anyone in your party."
When news of this hit the media, an influx of negative reviews flooded Yelp. For any bad reviews that do make it online ("Stayed here for a wedding and the whole wedding party got crabs, ouch! Also, the owner tried seducing the bride and kicked her in the shin when she politely said she was taken" is one example), the innkeepers aggressively reply saying the posts are "mean-spirited nonsense," and the person in question "made all of this up."
The hotel appears to have removed the offending verbiage from their website and said they have never enforced the fine, but bad PR is still haunting them – their Yelp reviews still total only one and a half stars out of five.
3

The cable customer who was kept on hold for over three hours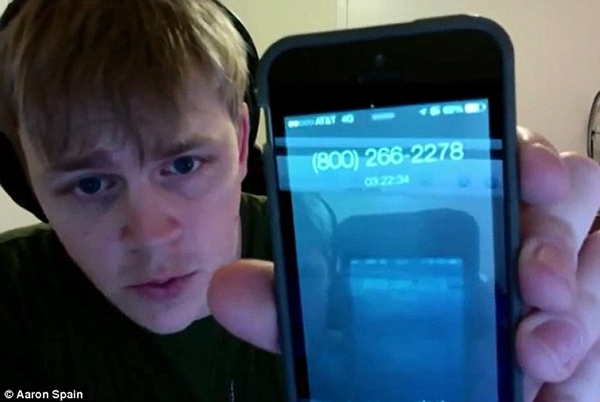 Comcast customer and Illinois resident Aaron Spain claims he was kept on hold for three-and-a-half hours when he called the cable giant in August 2014 and attempted to cancel his service. In the end, the frustrated customer had to call again the next day after he realized his epic wait had been in vain, and the customer service department had closed for the evening.
Spain claims he has spent nearly a month to get his Comcast service set up correctly at his apartment to no avail. He said that he decided to keep holding for hours because he was tired of the company's "poor customer service."
Watch the video below as Spain shows how the company kept him on hold for over three hours.
4

A restaurant brands a bridal party "cheap chav trash" on Twitter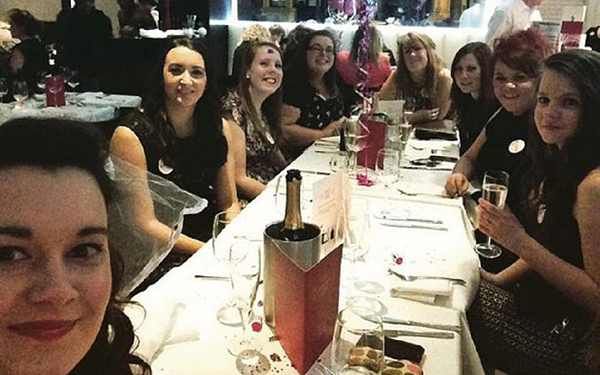 A bride-to-be was stunned when an upscale restaurant responded with a vicious tirade after she and her group complained about the poor attitude from staff in a Facebook review.
Melissa Grogan-Morgan celebrated her upcoming nuptials at 47 King Street West in Manchester city with a group of 17 friends and family. Although they enjoyed the food, the party was left dissatisfied with the level of customer service they'd received from staff and took to Facebook to complain about the poor service.
The one-star review prompted a scathing response from an unnamed member of staff who called the group "ugly," "cheap chav trash," "the worst, most vile people to ever grace our restaurant," and added, "we pity the groom." Ouch!
A stunned Grogan-Morgan said: "I'm just in complete disbelief at how rude and arrogant they have been – it's left a bit of a shadow over the whole occasion."
Howard Hymanson, who is director of the establishment, said: "The entire incident is regrettable, and it has been both investigated and dealt with internally." 47 King Street West's social media pages have also since been taken down.
5

The fast food employee who made a grandmother cry after writing profanities on her receipt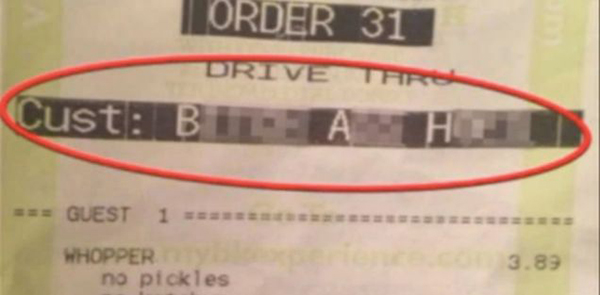 A grandmother was left in tears at a Burger King drive-thru in Virginia after she and her daughter-in-law purchased food and was given a receipt that labeled them "bitch ass hoes."
The woman, known only as Lorel, immediately demanded to speak to the manager, who apologized for the incident. Burger King also issued an apology and fired the employee, but despite this, Lorel is taking her business elsewhere.
6

The man who was berated by a CSR after trying to cancel his service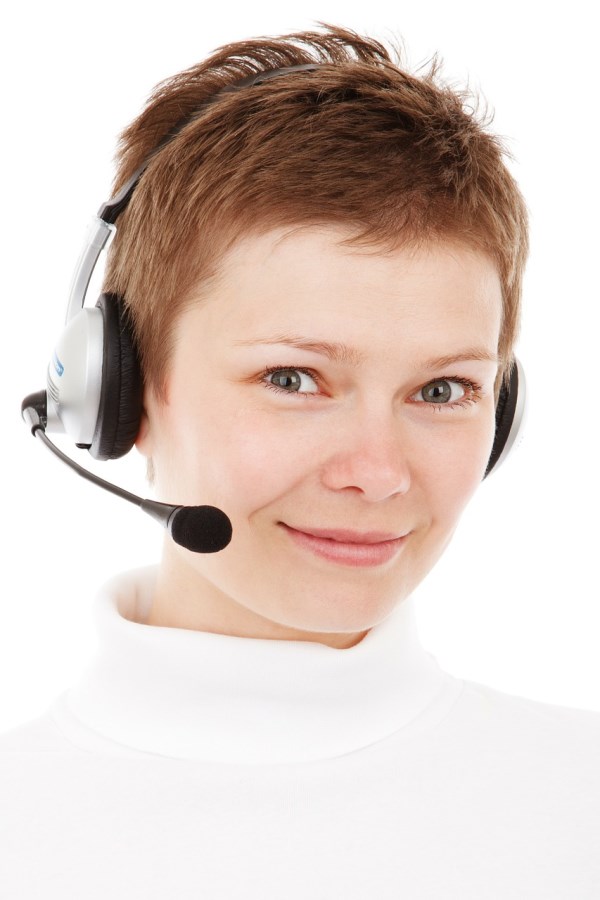 Comcast generally sets the bar for poor customer service, which is why they've been awarded two spots on our list. Take, for example, this exchange between a customer, Ryan Block, and a customer service rep, as Block tries to cancel his service.
Despite Block's simple, calm request to end his Comcast service, the rep refuses to do so, and instead repeatedly demands a reason for his cancellation. The rep also forcefully insists that Comcast is the top-rated service in the country, several times over eight minutes.
Comcast issued a statement saying "the way in which our representative communicated with [Block and his wife] is unacceptable and not consistent with how we train our customer service representatives."
Block didn't buy it, however, and discovered a fascinating Reddit thread detailing Comcast's incentive programs that seem to, in fact, encourage this type of relentless behavior. The thread's poster, who claims to have worked for Comcast Corporate for nearly nine years, reveals that the company's so-called "retention specialists" are paid in accordance with how many customers they do – or don't – save.
Listen to the nightmarish call below:

7

The man who received a letter from Office Max referencing "daughter killed in car crash"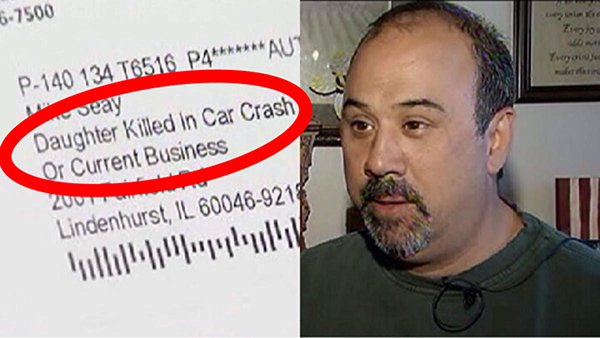 In 2014, Chicago resident Mike Seay received a letter from Office Max referencing the death of his daughter Ashley, who was killed in a car crash in 2013. The envelope was addressed to Mike Seay, but the second line read "Daughter Killed in Car Crash."
Seay was not only shocked that Office Max sent the insensitively addressed letter; he couldn't imagine how they got the information in the first place. The bereaved dad contacted the company who, at first, didn't believe him. However, once they realized their mistake, they blamed the snafu on a third party mailing list provider and the called the incident an "inadvertent error."
Seay's 17-year-old daughter was one of two teens killed in a crash when their SUV veered off the road and slammed into a tree in Antioch, Illinois.
8

The gym who complained a woman's body was intimidating others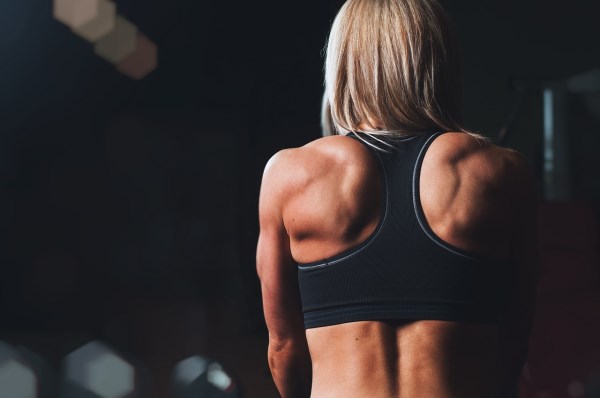 In March 2014, Oakland resident Tiffany Austin, who joined Planet Fitness in order to "get back in shape after recovering from a recent car accident," was asked to cover up her toned body because it was intimidating to other patrons.
The Los Angeles vocalist and lyricist said she was pacing herself on a treadmill during her first visit to the gym when she was approached by the gym's employees who informed her about complaints from other members over her "toned physique."
The employee then allegedly offered Austin a shirt, which she accepted, so that she could cover up her body. The harassment didn't stop there, and when a second employee approached her after she had the shirt on, Austin asked the gym to cancel her membership. According to Planet Fitness, Austin's toned body was not the issue that sparked the controversy but her outfit, which went against the gym's dress code policy.
Austin, on the other hand, feels she was appropriately dressed for the "judgement-free zone" gym, attired in clothing that was not very revealing, except for the fact that her midriff was exposed.
Since the story spread online, a nearby CrossFit offered the young woman a free one-month membership to their establishment.
9

The airline that caused a monk to lose his cool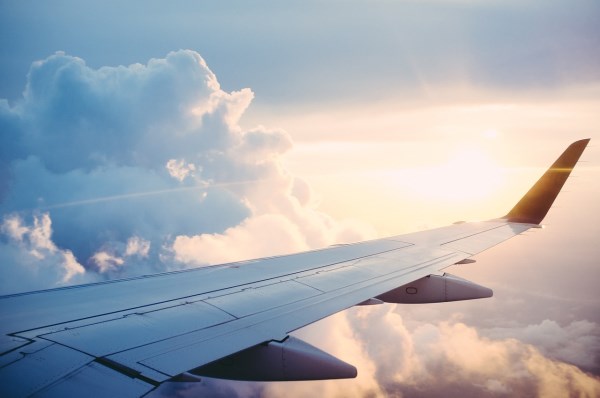 You know your customer service needs retooling if you cause a monk to lose his cool.
The story began when Brother John Baptist of the Monastery of Christ in the Desert in New Mexico traveled to Malawi in November 2014 to visit his sick mother on a return ticket bought for $2,489 from United Airlines.
After meeting with his mother he realized he needed to stay longer, so he asked Brother Noah at his monastery to call the airline to change his return flight. Brother Noah called United, only to be told that it would not be possible to rebook the return flight because it was believed the purchase was fraudulent, even though Brother John had already used the outbound part of his ticket. He was told to drive to one of the airline's offices to resolve the issue in person, but the nearest United office was three hours away.
Brother Noah asked to speak to a supervisor but the issue was not resolved, and the monk, as he puts it, lost it. He said: "Thank you for speaking. God bless you. I will pray for you. But you have not been helpful." While that may not sound like much, Noah insists that his tone of voice "manifested anger."
The frustrated monk called upon his superior Abbot Phillip who posted a letter on the monastery's website asking for help. It seems the letter produced the desired results after being read by someone with influence at United. The monastery received an apology, a new return flight and $350 towards future travel.
10

The government agency whose customer service is the worst in decades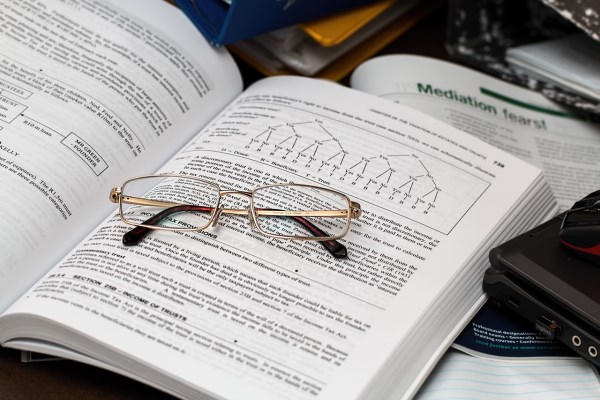 Not even the U.S. government is immune to poor customer service. As of 2015, budget cuts have hit the Internal Revenue Service hard, so much so that only 43 percent of the people who called the IRS this year were able to reach a human being. Those who do get through are waiting an average of 28 minutes.
Customer service from the IRS has been deteriorating for years as the agency has been asked to do more with a smaller staff and a tighter budget. At its peak in 2004, the IRS answered 87 percent of calls and taxpayers had to wait on hold only about two and a half minutes. Even during the recession, 70 percent of calls were answered with an average wait time of about nine minutes.
The IRS also announced that it is only answering "basic tax questions" during the filing season, requiring some of the people stumped by more complicated issues to pay for assistance. As if we're not paying enough already!