1

Road Rage Leads to Shooting, Suicide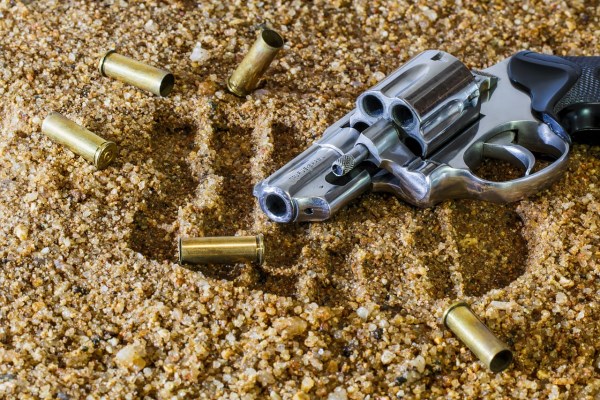 Sacramento residents Timothy and Nancy Mann were out getting crepes for Nancy's birthday with their son, when Donald Bell, who was driving a pickup truck, cut them off at an off ramp. Both Timothy and Donald flew into a rage and hurled obscenities at each other.
When both cars stopped a few miles later, Timothy got out to confront Donald. The family begged him not to get out of the car, because Mr. Bell was clearly brandishing a gun. Seconds later, Donald shot Timothy point-blank in the head, where he died almost instantly.
At first, Donald claimed self-defense, but eventually the guilt got to him. Two weeks later, he returned to the scene of the crime and shot himself in the head while talking to 911.
2

Road Rage Has "Twist Ending"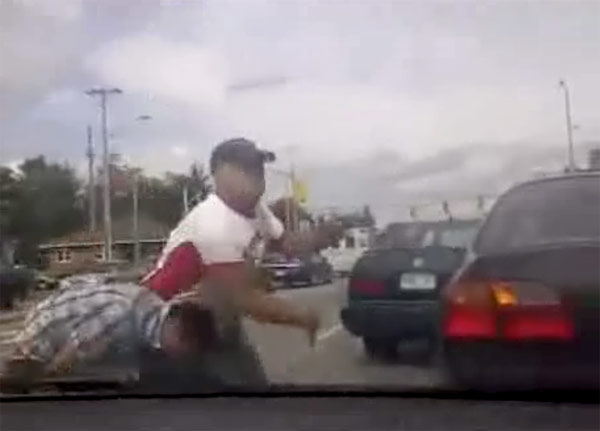 On the other end of the spectrum, here's an incident of road rage that has a happier outcome. This one was caught on tape via a passenger in a nearby car. It starts out with a brutal fight and the pair end up rolling around on the ground for a bit. But after a minute or so of scuffling [SPOILER ALERT] they shake hands and become friends. Aww, isn't that sweet!
3

Dog Takes Bullet During Incident, Saving Family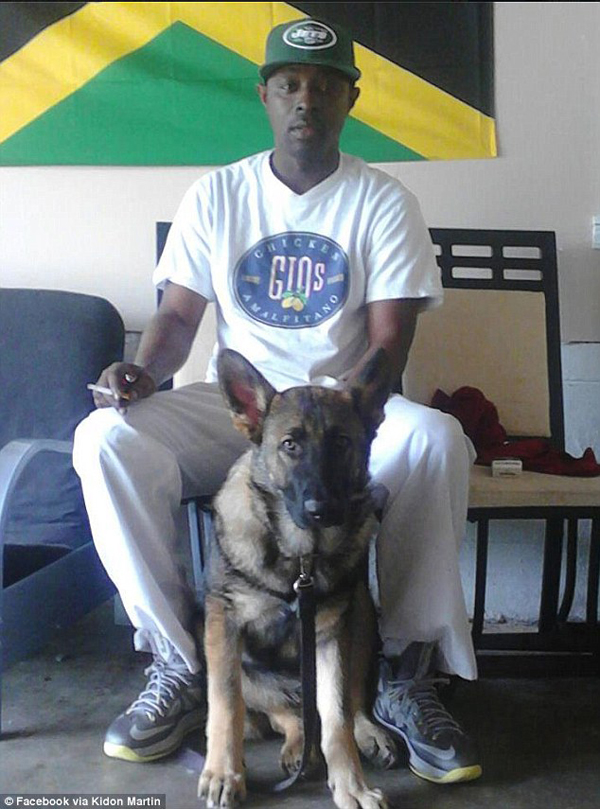 Hobart Austin was a passenger in a SUV in Atlanta with a woman and three children, when they got into an altercation with a driver in a blue Taurus. The Taurus followed the SUV to a nearby mall and the driver opened fire. The shots blasted through the windows, and tragically killed Noah, a German Shepherd. Witnesses say had Noah not been in the car, the bullets would have hit the children, so at least he died a heroic death.
4

Redneck Crashes Car After Flipping The Bird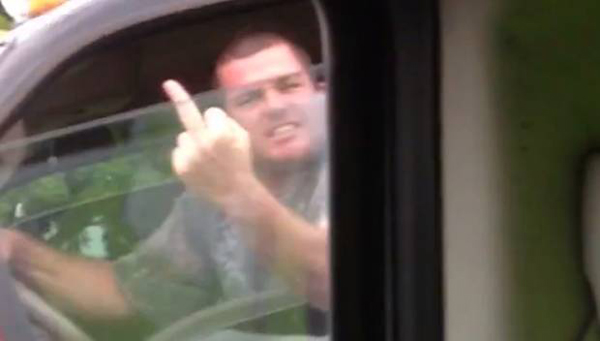 Tracy Lynn Sloan was being tailgated on Highway 41 in Tampa by a very aggressive driver; it was raining out and she didn't want to risk going any faster. She started recording the incident, and after a few minutes he passed her, flipping the bird. Moments later, he slid and crashed into a light pole. The whole thing caught on tape. (The driver sped off and was unharmed.) Video of this driver's
"Instant Karma" is now over 12 million views.
5

Beloved Hot Dog Vender Kills Man in Road Rage Incident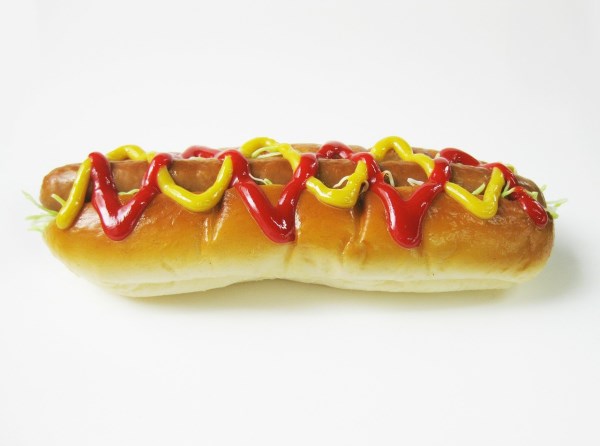 Donald Hayes had been known for years as the hot dog guy, with a cart in front of the Hall of Justice on 6th and Jefferson and had no criminal record.
On June 21, 2014 the 67-year-old vendor was accused of shooting and killing 57-year-old Danny Wilson, in a road rage dispute that was partially caught on camera. Wilson was arrested and pleaded not guilty, and because he had no criminal record, a judge released him on a $10,000 bond. Soon, he was back selling hotdogs while awaiting trial. Much to the horror of Wilson's family, lines for Hayes' cart stretched around the block. He was so well-known with the courthouse, they had to bring in outside prosecutors.
Hayes' bail was eventually upped to $50,000 and he has been in jail ever since, awaiting trial. Both the Wilson family and rival hot dog vendor Kevin Burris hope justice will be served.
6

NYC Motorcycle Gang in Road Rage Had Undercover Cop Riding With Them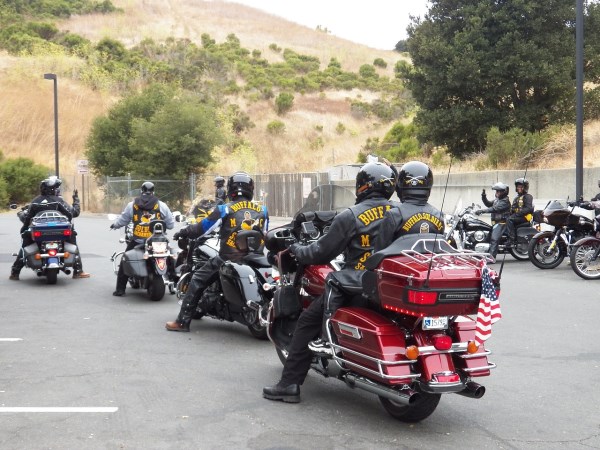 Alex Lien was out for a ride on the West Side Highway, when he was surrounded by 20 motorcycle riders who were out for an event called "The Hollywood Block Party." At one point, motorcyclist Chris Cruz cut in front of the SUV Lien was driving, sparking the incident.
From there, the group turned into a gang, bashing the windows with their helmets and at one point even opening the door to the car. Alex tried to get away, running over Edwin Mieses, Jr. (who was left paralyzed). A high-speed chase ensued, with the gang pulling Lien out of the car and beating him.
The whole incident, which included an undercover police officer, was caught on tape. Lien was treated for minor injuries and not charged with any crime. A total of 15 people were arrested, with 2 eventually sentenced to 5 years probation.
7

Road Rage Victim Drives Himself to Hospital in Suspect's Car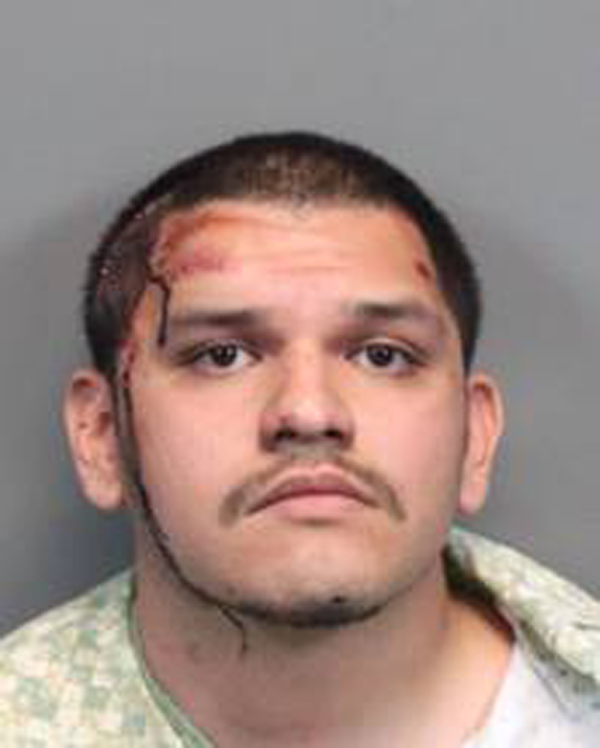 On Feb 10, 2015, a Sparks, Nevada man driving an Audi got into a kerfuffle with 20-year-old Cesar Romero, who was in a pickup truck. Cesar shot the man in the chest, but the injured man found a baseball bat and whacked Romero on the head. The Audi was disabled, and Romero ran off on foot. The man ended up having to drive himself to the hospital in Romero's car. Mr. Romero was later apprehended with a handgun and a head wound, but neither had life-threatening injuries.
8

Road Rage Rabbi Impersonates Police Officer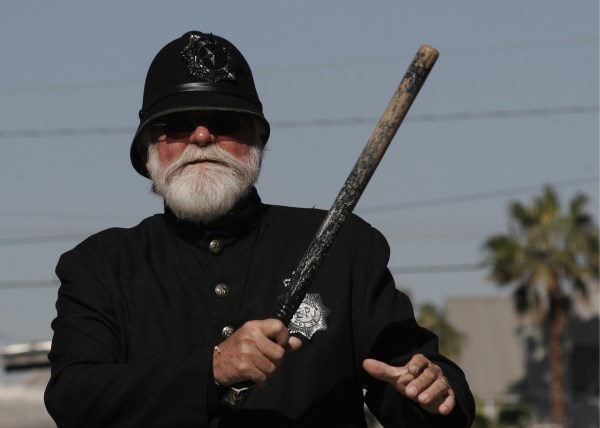 A Westchester, NY rabbi named Alfredo Borodowski had a big problem with drivers that are too slow and get in his way. His solution was to get a phony badge, scream at them to pull over and tell them he was a cop. Rabbi Borodowski was arrested four times for impersonating an officer, a potential felony. He ended up pleading guilty to second-degree harassment and promised to stay out of trouble for a year.
9

Female Road Rager Also Impersonates Cop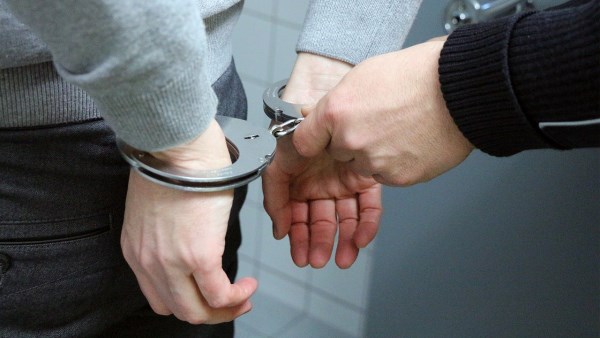 Don't think men are the only ones that get aggro. In North Carolina, a female passenger in a Madza flipped off a woman named Diedre Orozco, who was tailgating in a Ford Explorer. Not a good idea! Orozco went even more ballistic, running them off the road. Later she tried to make them get out of their car, pretending she was a cop.
The whole shenanigans were caught on tape, which quickly went viral. It turns out Orozco was arrested 5 days earlier for another road rage incident. She claimed she was attempting a citizens arrest for texting while driving, but later appeared in court making strange faces and pretending to drive an imaginary car.