1

The rocker whose tour rider includes a guacamole recipe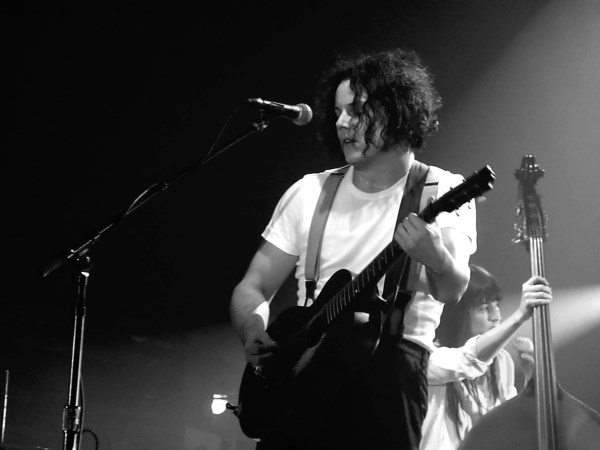 Jack White's tour rider is the latest to leak to the public, and the rocker is not happy about it.
White's backstage demands came to light after the University of Oklahoma's college newspaper published his concert contract before a show he performed there on Feb 2, 2015.
The rider includes a fairly detailed recipe for guacamole. "Cut in half the long way, remove the pit — SAVE THE PITS THOUGH — and dice into large cubes with a butter knife," the recipe said. "3 or 4 slits down, 3 or 4 across. You'll scoop out the chunks with a spoon, careful to maintain the avocado in fairly large chunks."
"We want it chunky," the order continued.
Elsewhere, the rider made it clear that White was on a "NO BANANA TOUR. (Seriously)"
"We don't want to see bananas anywhere in the building," the doc said.
After the Oklahoma Daily published the rider on February 1, White's reps responded with a statement blasting the paper as "unprofessional" and clarified that White never made any demands regarding backstage eats. White himself even fired back in an open letter on his website: "First off, this is none of your business, but I have no specific demands in my dressing room. I know I could ask for lots of things but I actually don't ask for ANYTHING," White wrote. "I take with me what I need, and that ain't much."
"Anything on the rider is for the band and the crew. This 'guacamole recipe' is my hilarious tour managers inside joke with the local promoters, it's his recipe, not mine," he continued.
"It's just something to break up the boredom, seeing who can make it best. Though I wouldn't know because I've never had it."
And the banana clause? According to White, there's a rational explanation: "Did it occur to anyone someone on the tour might have an allergy to them? No? Hmmm."
White concluded, "Who cares? What you're looking for is someone throwing a tantrum because they didn't get their brown M & M's (see item #10), sorry to disappoint."

2

The metal band with a sense of humor whose rider included 50,000 live bees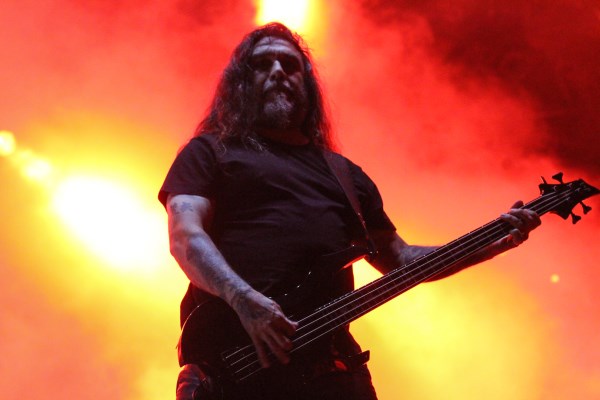 No one can ever say the band Slayer doesn't have a sense of humor. In their 2011 Fun Fun Fun Fest tour rider, the band requested 50,000 live bees, 100 snow-white goats for slaughter, blood-proof umbrellas, a sandwich platter arranged in the form of a pentagram and one human skull full of Red Hots. Slayer also also asked for four Lite-Brites, 10 cases of Go-Gurt, a ping-pong table, four black yoga ball chairs, a Hogan's Heroes DVD box set and "two shoeboxes to hide our Grammy awards (do not write "Grammys" on the boxes.)"

3

The pop singer who demands to be photographed only from her left side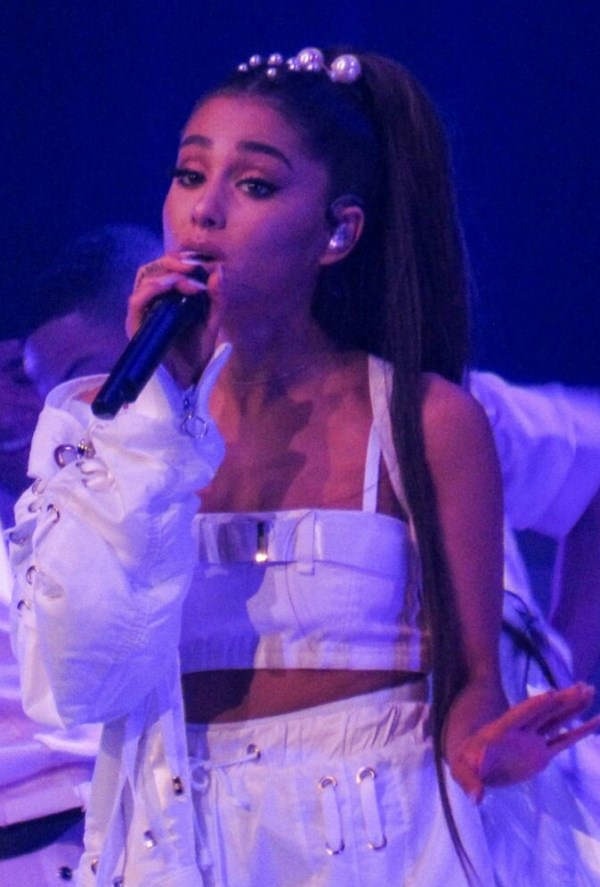 Former Nickelodeon star-turned-egotistical princess Ariana Grande is notorious for her list of demands and diva-like behavior. In September 2014, Grande walked out of an Australian photo shoot after a photograph was taken of her that she did not want the public to see. The offending photo (seen above) was taken by mX photographer Chris Pavlich before she cancelled the rest of her photo shoot with the Australian media.
All media who were granted an audience with the 21-year-old singer were instructed to steer clear of delicate topics during her promotional visit. Verboten topics included:
• Relationships/Dating/Ex-boyfriends
• Mariah Carey
• Sam & Cat/Jennette McCurdy (her Nickelodeon show and co-star, respectively)
• Working/collaborating with Justin Bieber
• Her grandfather passing away
Photographers were also given last-minute instructions from Grande's minders:
• DON'T use natural light.
• DO shoot only from the left side of her face.
Grande's sitting for mX was a stop-start affair, with the singer checking each frame after it was taken and asking for shots she wasn't pleased with to be deleted. After a few minutes, she left the hotel suite, complaining to her reps that she was unhappy with how her top looked in the poses. It was thought that she had just gone back to her room to change her outfit, but one of her representatives returned, demanding the photographer delete all his photos. He refused and a few eventually made their way online.

4

The politician who requests Diet Sprite and Fox News during his hotel stays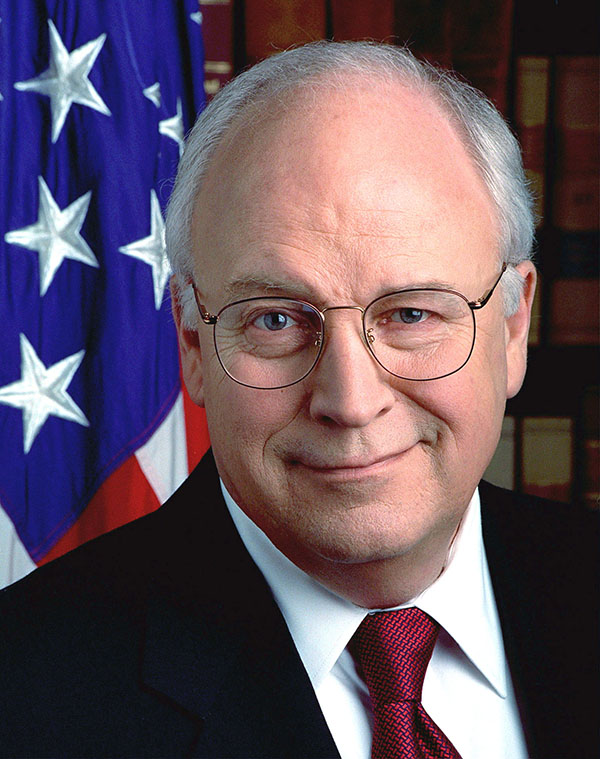 Even former Vice President Dick Cheney has an inner diva that must be pampered now and then. According to his tour rider uncovered by the sleuths at The Smoking Gun Web site in 2006, Cheney requests his hotel bed has to be at least queen-size. The room thermostat should be set to 68 degrees – exactly 68 degrees – no more, no less. He requires a carafe of decaf coffee brewed prior to arrival and waiting, and four cans of diet caffeine-free Sprite. He wants four to six bottles of water and a container of ice, and the ice maker's location. If his wife Lynne is traveling with him, there should be two bottles of sparkling Perrier. All the lights should be on when he arrives and "All Televisions (should be) tuned to FOX News." (Did you expect he'd be following Keeping Up With The Kardashians ?)
5

The rock band whose rider is 28 pages of absolute hilarity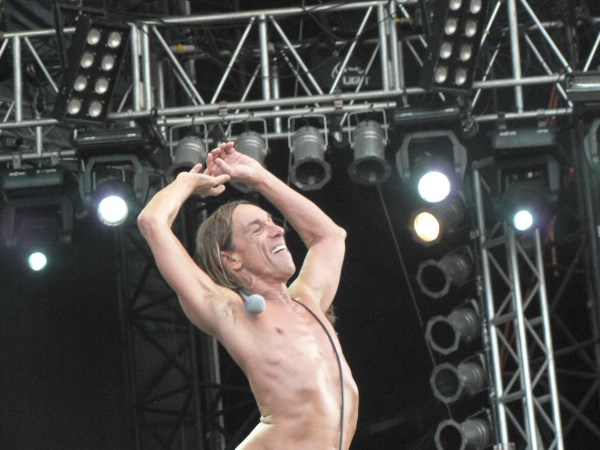 Dubbed "the single most entertaining concert rider" when it was first leaked six years ago, the Stooges' "Marvelous and Most Instructive Information Document: Including Utterly Confusing Comments and Asides" as penned by stage manager Jos Grain never takes itself too seriously, and is a favorite on this list. The 28-page document reads like a conversation rather than a guideline and is filled with items that will make you laugh out loud and wish these things were released more often.
To specify how Iggy Pop's dressing room should be decorated, Grain advises: "Just let someone loose with a little bit of artistic flair... Er, do you know any homosexuals? And am I allowed to say that? Probably not."
The stream-of-consciousness list also demands seven dwarves impersonators dressed in the style "of that marvelous Walt Disney film about the woman who goes to sleep for a hundred years after biting a poisoned dwarf, or maybe pricking her finger on a rather sharp apple… or something." Failing that, a belly dancer will do.
Other highlights include helpful picture references (in case "folding, metal chair" wasn't descriptive enough), or when Grain asks for a monitor man "who speaks good English and is not afraid of death (Only joking…or am I?)." Grain also goes off on wild, sometimes inappropriate, rants that can only be understood in context and have very specific requirements for food: "Cauliflower & broccoli, cut into individual florets and thrown immediately into the garbage. I f**king hate that."

6

The Norwegian black metal band who requested pink toilet paper and strawberry flavored condoms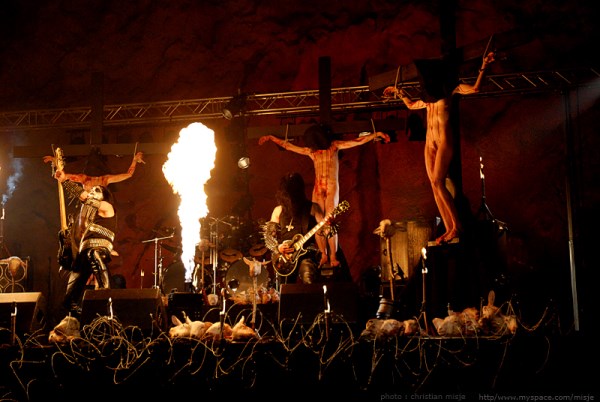 Raw meat? Goats blood? Hardly. When it comes to their backstage antics, it appears Norwegian black metallers Gorgoroth like to be as pampered as anyone else.
Gorgoroth's rider for their 2005 European tour featured requests for such items as "extra-soft" pink toilet paper, "condoms with strawberry taste" and a "masseuse" for the band every three days of the tour. Fast food were not allowed, and allowances were also a must for vegetarian members of the band and crew alike.
Not to fear, metalheads! Some of Gorgoroth's demands were still just as you would expect, and also included a carpenter on hand to assist in building racks for the barbed wire, crosses and barricades for the band's elaborate Satanic stage setup. Gorgoroth also requested 50 decapitated sheep heads to be placed on stakes around the stage.

7

The pop icon who requests no one speak to her before her show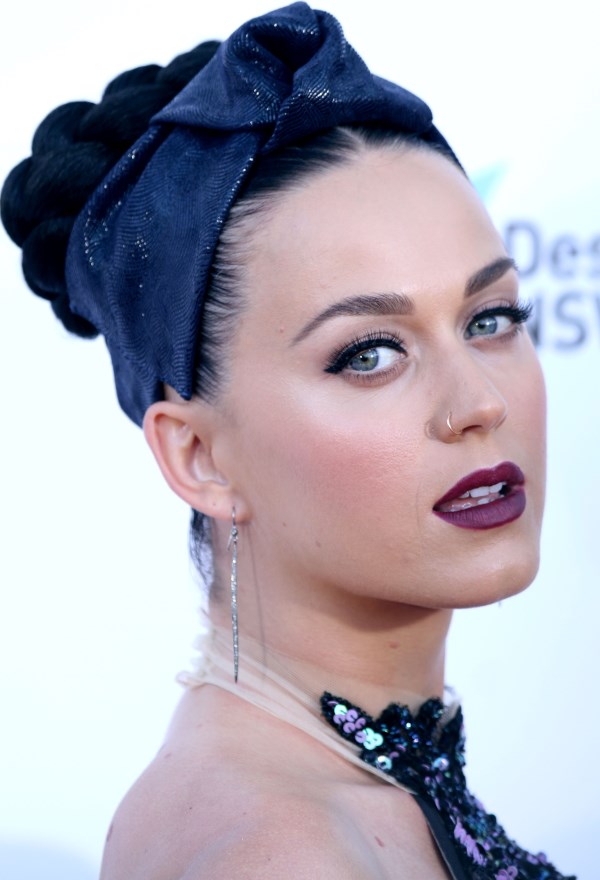 2015 Super Bowl songstress Katy Perry seems down to earth, but she has a list of unusual demands to rival the biggest of divas. The strangest? According to a tour insider, "no one should speak to her, especially to ask for a photo or an autograph, because it angers her before the show."
Perry reportedly also has a staff member whose only job is to clean and cut her vegetables. And her demands aren't just food related – she also requires some stylish interior decor as well. Specially made French lamps, a coffee table, a director's chair with her name embossed on and a cream/pink rug also help chill Katy out.

8

The comedian who leaked his own tour rider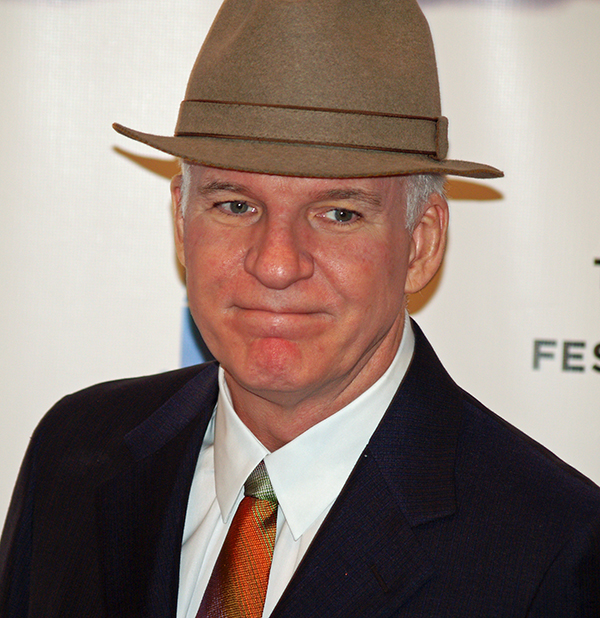 In 2010, comedian and actor Steve Martin leaked his own tour rider from a banjo-wielding tour with the Steep Canyon Rangers.
"Instruments must be tuned by a wiry, sarcastic guy named Shorty, Lou, or Lightnin'… One (1) whole roasted chicken for Steve to use as dancing puppet… Beverage service must include thoughtful assortment of meads and bendy straws… Venue must have Bela Fleck on speed dial, in case Steve's feeling lazy… The band discreetly enjoys hard drugs, namely Advil, so be sure to 'accidentally' leave some lying around."
We're going to go ahead and assume its a joke – after all, the list was posted on Steve's own website – but then again, you never can tell.
9

The pop star who requested a mannequin with pink pubic hair adorn her dressing room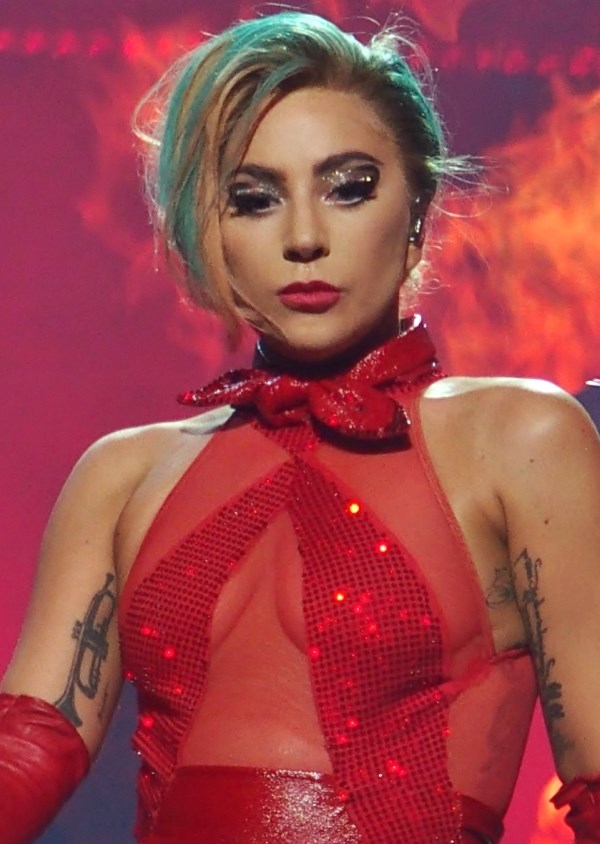 The strange contents of pop singer Lady Gaga's rider were revealed in court documents during a six-hour deposition Gaga gave in a lawsuit by her former assistant Jennifer O'Neill, who sued her for over $300,000 in unpaid wages in 2012.
During her arduous two and a half-year Monster Ball Tour, the "Bad Romance" diva requested that her dressing room be decorated in a "glam rock" fashion and furnished with white leather couches, fresh roses and black satin drapes and... a mannequin with puffy pink pubic hair.
"Silver satins draped over the walls, old rock posters from her favorite artists [like] David Bowie, Queen, Elton John and Billy [sic] Holiday," and "fan art that was kept on the road" were also requested to make the singer feel more at home on the road.
Other accoutrements include 2 large fluffy lavender towels, 2 lavender hand towels, 2 lavender washcloths, which must be available to the pop star "at all times," lavender hand soap, body wash, face soap, 2 new sea foam luffas; a small candle in the bathroom, fresh yellow, lavender or white roses; and a steamer.
It should be noted that O'Neill and the pop icon have since settled out of court and the former assistant is now reportedly writing a tell-all book about her one-time boss. Stay tuned!

10

The legendary rock band famous for its "No Brown M&M's" clause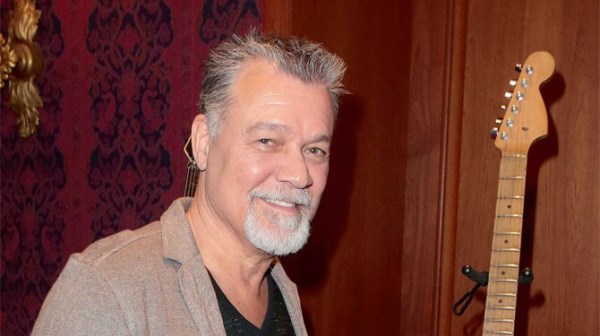 The Van Halen tour rider is the stuff of legend. In a contract from the band's 1982 world tour, under the "Munchies" section, they specify they be provided with "M&M's (WARNING: ABSOLUTELY NO BROWN ONES)." The presence of even a single brown M&M in that bowl, rumor had it, was sufficient legal cause for Van Halen to peremptorily cancel a scheduled appearance without advance notice.
But was there a method to their narcissistic madness? Singer David Lee Roth explains that while the clause was indeed real, there was a practical purpose behind it – to provide a simple way of determining whether the technical specifications of the contract had been thoroughly read and complied with. Watch as Roth explains the truth behind the legend below: