1

Six-Figure Painting Hung In Public Building for 40 Years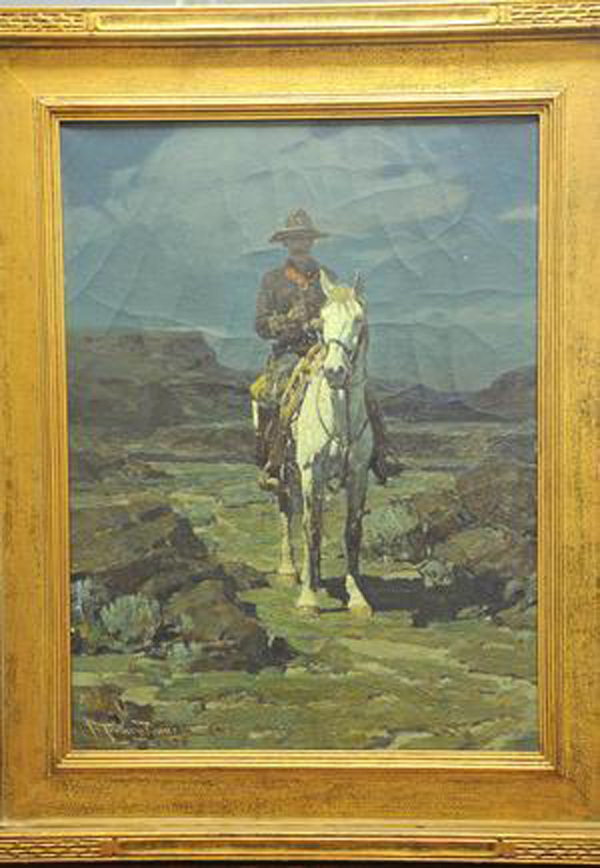 "Is that an original Frank Tenney Johnson?" a visitor to the town manager's office in Bridgewater, Massachusetts asked. This simple question sparked curiosity and an investigation of the painting, which hung in this public office since the 1960s. It was discovered that it was indeed an original painting entitled Trooper on Guard , donated in 1967 by Fiora T. Little. It was restored by Bridgewater State University and thought to be worth $375,000.
2

Neil Armstrong Stashed Apollo 11 Artifacts In His Closet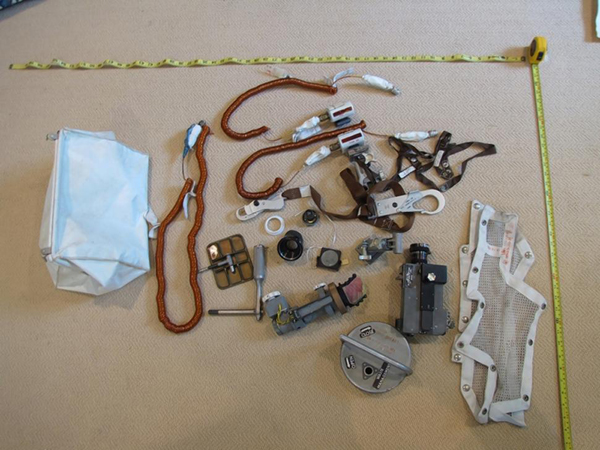 It went to the moon and back, but then ended up in the back of a closet. It turns out famed astronaut Neil Armstrong brought back a trove of items from his historic Apollo 11 mission. The stuff – some metal clips, mirrors, netting, and even a Hassenblad camera –  was supposed to be left on the moon. Instead, Neil stuffed it into a bag (known as a McDivitt purse) brought it home, and tossed it in his closet. It stayed their for 46 years, only to be discovered by his wife Carol after his death.
3

Copy of Magna Carta from 1300 Found In Sandwich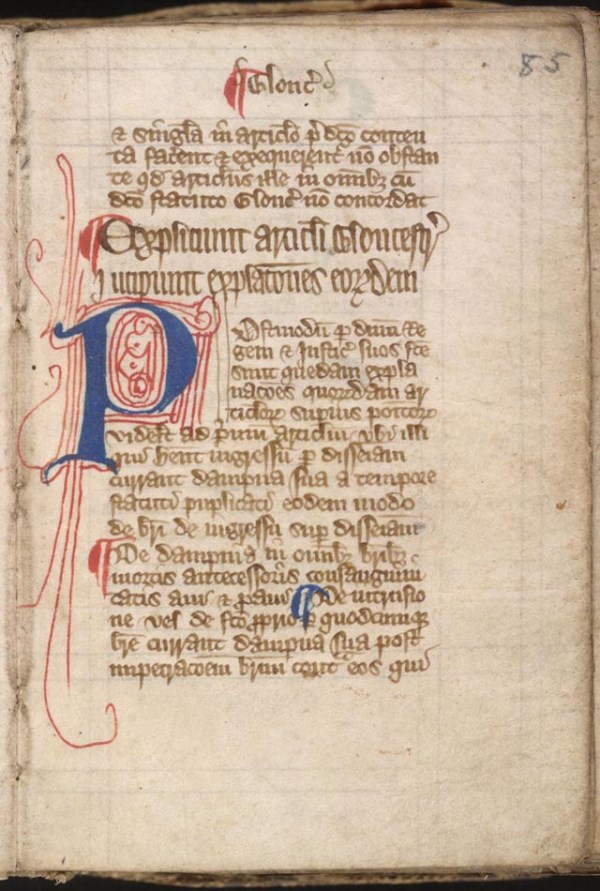 Ok, we're cheating a little bit here. It wasn't found between two slices of bread, it was found in a sleepy little town NAMED Sandwich located in eastern England. The Magna Carta is an important document in world history, as it was first signed by King John in 1215 and made him subject to the law like any other citizen. This version is still pretty old as it was from 1300 and has a seal from Edward I. Since the 19th century, it was kept inside a scrapbook, and was only recently discovered by a local archivist digging through the community files.
4

Missing Berény Painting Shows Up in "Stuart Little" Movie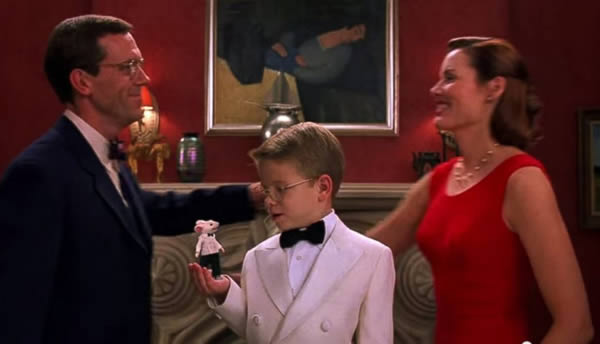 In 2009, an art historian Was watching a movie on DVD with his daughter when he made a startling discovery. One of the paintings hanging in the background of the 1999 movie Stuart Little appeared to be Sleeping Lady with Black Vase by avant-garde painter Robert Berény. The masterpiece by this Hungarian artist was last seen in 1928 – the historian recognized it from seeing it in a black and white photograph from that era.
After several years of detective work, he was able to get in touch with the film's set designer, who had bought it for $500 at a California antique store. It was later auctioned off for over $138,000.
5

4,500-Year-Old Necklace Hanging Around Store Clerk's Neck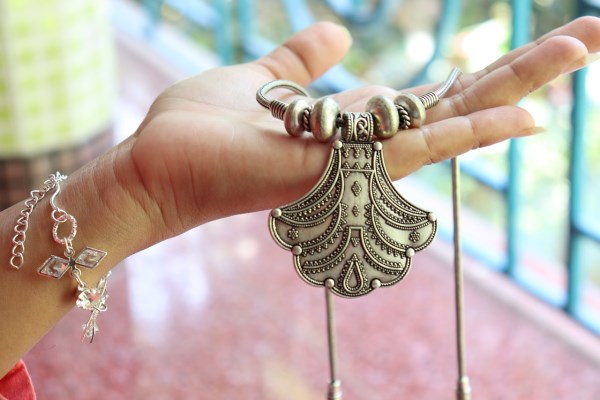 Two young archaeologists having a nicotine fit are responsible for discovering some Thracian treasures from Bulgaria's Bronze Age. They were in the tiny town of Dabene when they stopped in a local shop for a pack of cigarettes and noticed the clerk wearing a beautiful necklace that looked very expensive. The woman told them her husband had found it in the fields near where they lived and had given it to her as a gift.
Upon closer examination it was revealed that the necklace was made from gold beads dating back to 23 BC – when the ancient Thracians ruled. So far, more than 15,000 similar beads and other treasures have been uncovered from the same area.
6

Artist Places USB Drives In Public Spaces Containing "Treasure"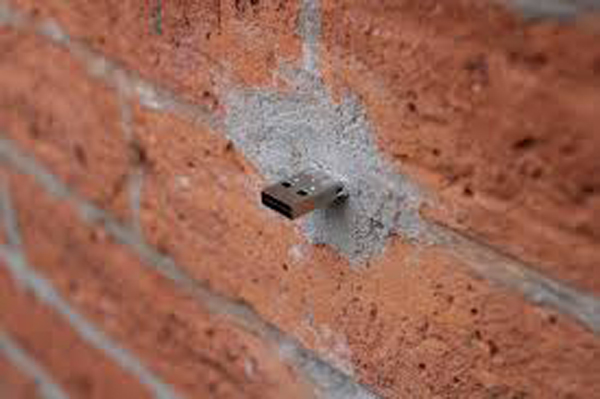 Here's a different twist on treasures hidden in plain sight – Aram Barthall, an artist based in Berlin, started a project a few years ago embedding USB drives in public places. These so-called "Dead Drops" can be accessed by anyone with laptop or other device that can download or upload files. The "treasure" is whatever you take or leave on the USB. The project has become quite popular, with Dead Drops all over the world; however, Miami seemed to have a problem with thieves stealing the drives.
7

Lost Victorian Train Station Hidden Inside Dilapidated House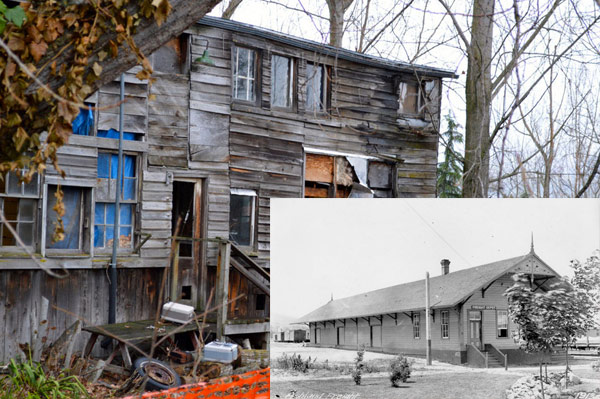 It looked like an old dilapidated building and for years it stood in a vacant lot in Ashland, Oregon with barely a second glance given to it. However, beneath its weather-worn façade, was what turned out to be Ashland's first train station, linking Oregon to California. It was built in 1884 and missing for fifty years. The Victorian Era depot had been covered with remodels and renovations and finally moved to a lot sometime in the 1960s where its historical significance was forgotten. In the summer of 2014, the lot and building were sold and the discovery was made by the new owners, who hope to sell its contents to collectors.
8

Millionaire Hides Location of Hidden Treasure in Poem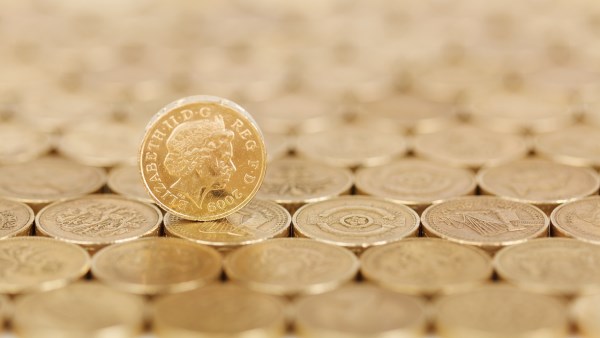 This is a treasure hiding in plain sight, and all you have to do is solve the riddle of a poem. This treasure is reportedly worth $1-3 million dollars and hidden by art collector Forest Fenn. The poem reads:
As I have gone alone in there
And with my treasures bold,
I can keep my secret where,
And hint of riches new and old.
Begin it where warm waters halt
And take it in the canyon down,
Not far, but too far to walk.
Put in below the home of Brown.
From there it's no place for the meek,
The end is ever drawing nigh;
There'll be no paddle up your creek,
Just heavy loads and water high.
If you've been wise and found the blaze,
Look quickly down, your quest to cease,
But tarry scant with marvel gaze,
Just take the chest and go in peace.
So why is it that I must go
And leave my trove for all to seek?
The answer I already know,
I've done it tired, and now I'm weak.
So hear me all and listen good,
Your effort will be worth the cold.
If you are brave and in the wood
I give you title to the gold.
Although there have been many attempts to decipher the riddle, including a Santa Fe woman who says she cracked it, Mr. Fenn insists the treasure has still not been found. Will YOU find it?
9

Rare US Bills Found in Bathroom Wall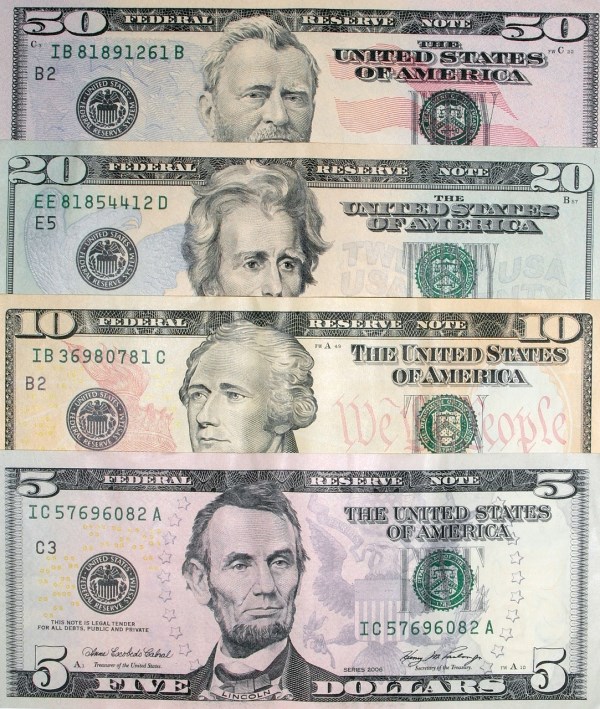 In 2006, Bob Kitts was refurbishing Amanda Reece's bathroom, when he made an incredible discovery. Inside the wall he was tearing down, he found 18,200 US $10 bills from the 1930s, thought to be worth half a million dollars today. Then, of course, things got ugly: Amanda was first willing to give him a 10% finder's fee but claimed Kitts got too greedy – he claimed an old Ohio law (the house was in Cleveland) entitled him to keep it all for himself. Lawsuits followed, but it all ended up for naught: by the time they were resolved 2 years later, Amanda filed for bankruptcy saying she sold most of the bills and now was broke. The publicity of the fight also negatively impacted Kitts' construction work. Eventually, a judge ordered the remaining money (approximately $25000) to be split up among 21 heirs of the original property owner.