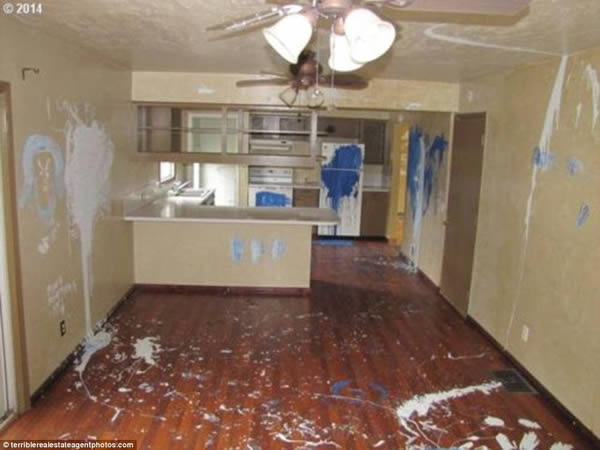 We've all heard of adding a splash of paint, but the owners of this home may have gotten a little carried away.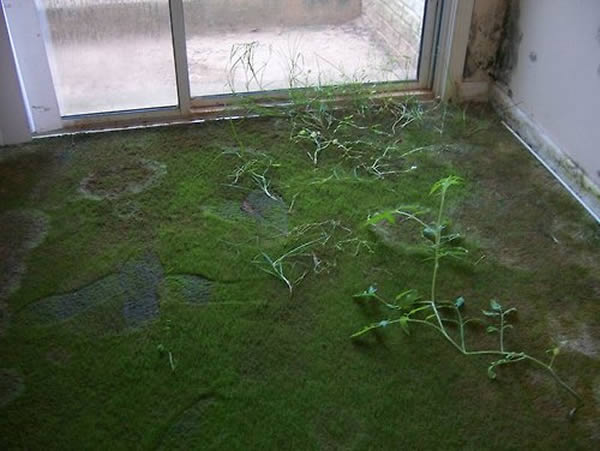 The grass is always greener in a new house, isn't it?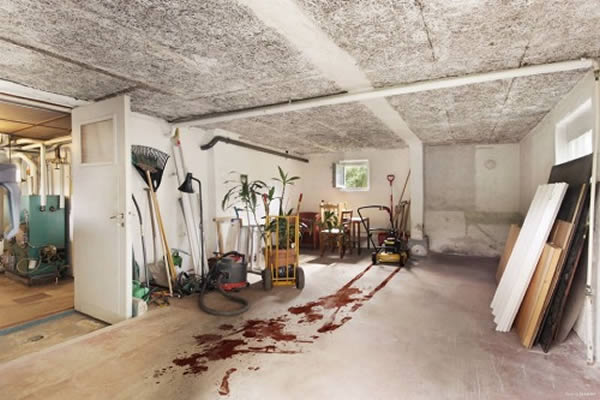 "Honey, have you seen Ginger since you mowed the lawn?"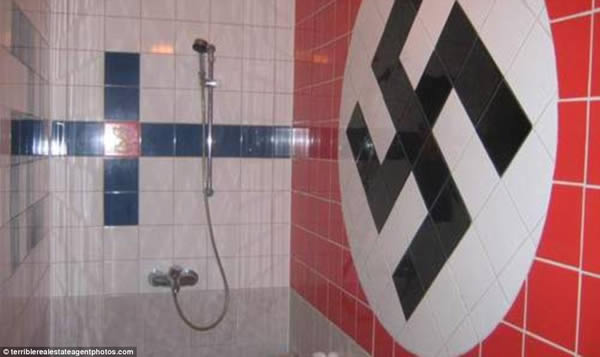 A questionably decorated bathroom.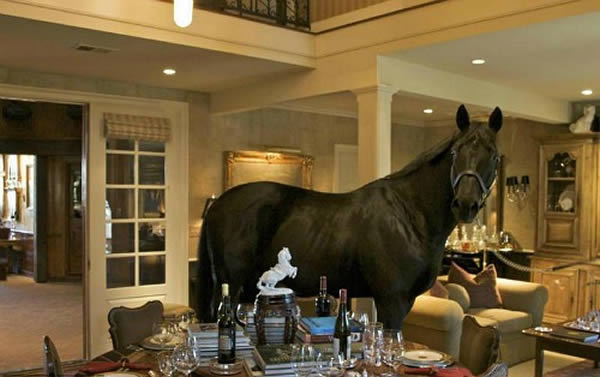 Even the horse appears to be confused to find himself in this Virginia living room. At least it's part of an "equestrian estate," which kind of explains it…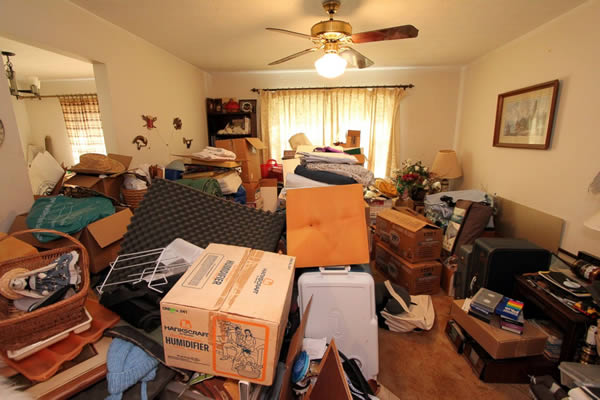 The house may need some redecorating, or the homeowner could be a serious candidate for the TV show Hoarders.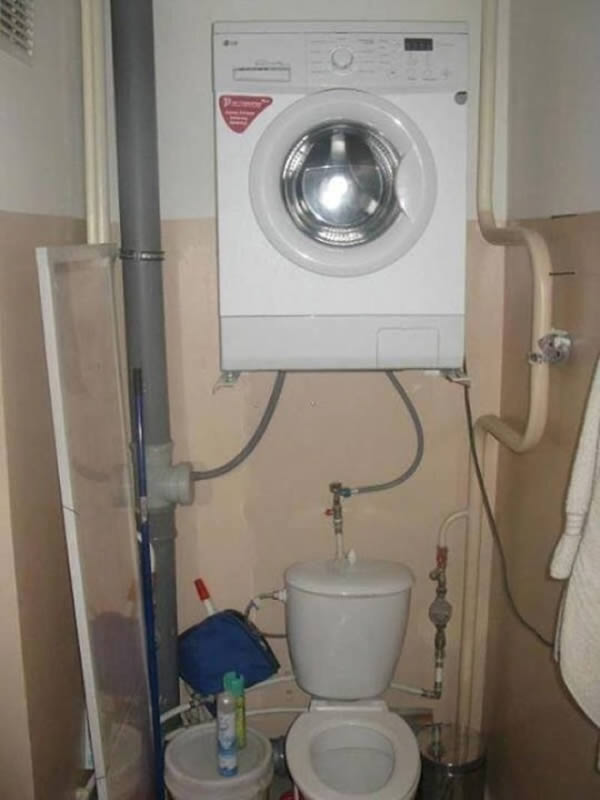 The flush mechanism is elaborate, unorthodox, and spectacular. On the other hand, you may risk having your head crushed by a falling washing machine.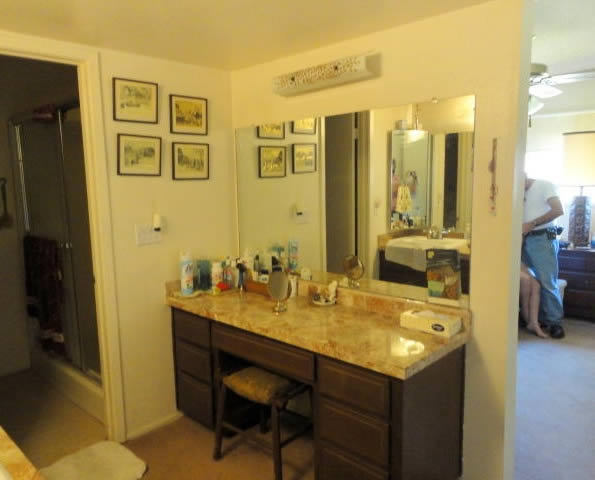 The photographer appears to be shirtless in the mirror, but the homeowners in the next room don't seem to mind.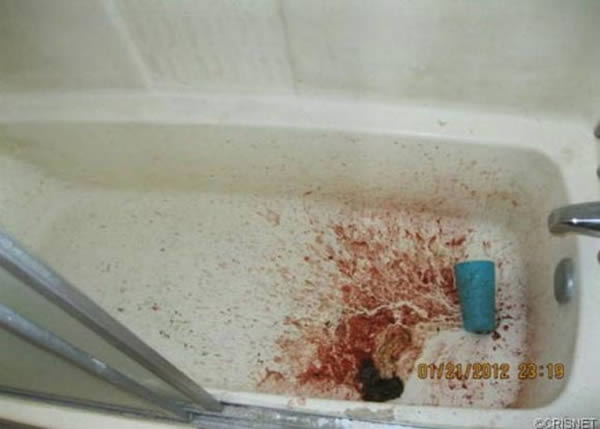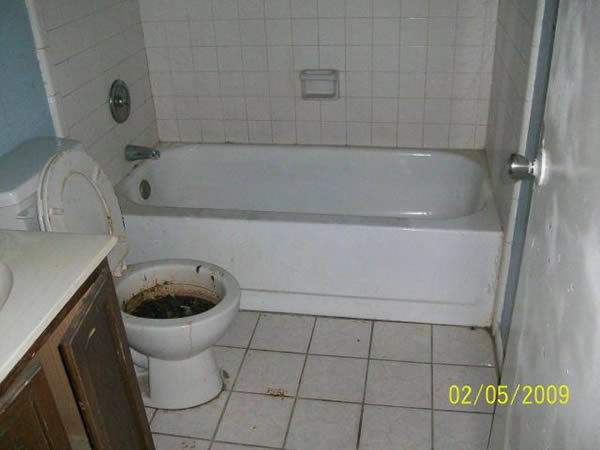 No need to flush if you are planning to sell the house, right?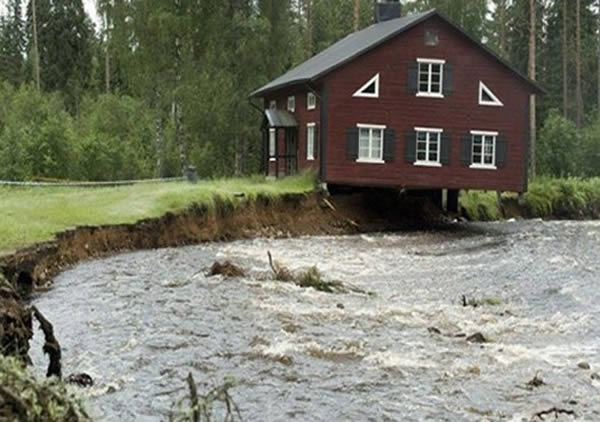 For those who've always wanted to live on the water. You were probably thinking more along the lines of "a quick stroll to the ocean," rather than "jump out of your bedroom window into the ocean."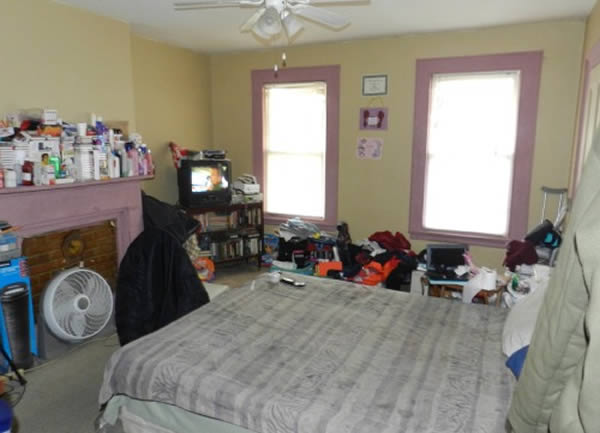 It dawned on the Grim Reaper that he'd be a natural for real estate – he's always the first to know when a house will be going up for sale.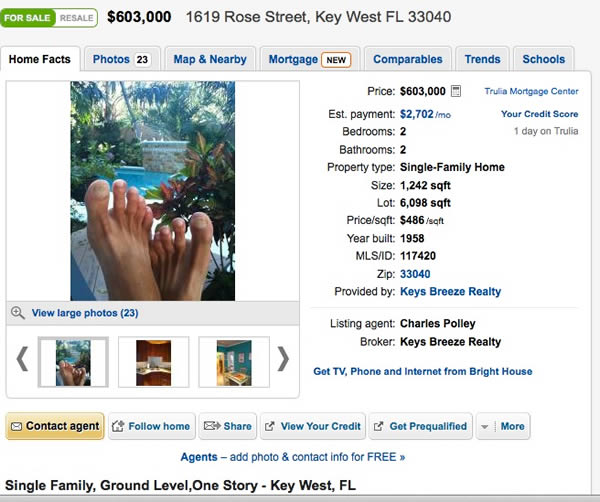 Realtors never cease to amaze us. This one decided to put up his dirty feet in the shot of this $603,000 listing in Key West.