1

The Sexiest Man Alive (According to People): Chris Hemsworth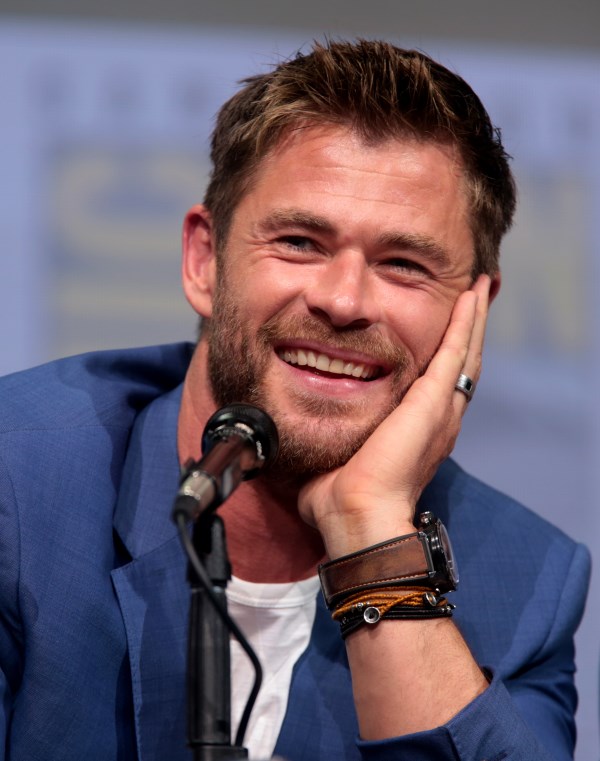 Recently named The Sexiest Man Alive by People magazine, Chris Hemsworth's glorious golden locks and soft baby blues prove that being a geek is no longer a barrier to getting babes.
Aside from acting as everyone's favorite golden-haired god, Thor, Chris also starred in fan-favorite horror flick Cabin In the Woods, the 2009 reboot of the legendary geek franchise, Star Trek; and in the highly-stylized, dark fairytale Snow White and the Huntsman. The Australian hunk is also all set to star in the remake of the cult-classic comedy, Vacation.
While Thor's heart may belong to Dr. Jane Foster, Mr. Hemsworth's belongs to Spanish actress Elsa Pataky, who he married in 2010.
2

The Doctor With A Heart of Gold: David Tennant
After exploding from obscurity in 2005, David Tennant became a beloved icon of geekdom across the globe when he was cast as the tenth Doctor in Doctor Who. Tennant stayed in the role until 2010, stating that if he didn't leave then, he might never be able to quit. Since then, he has acted in dozens of shows, movies and theater productions including Broadchurch and the American remake, Gracepoint.
Being cast as the Doctor not only helped David fulfill his childhood acting dreams, it also helped him meet his wife, Georgia Moffet, who coincidentally played the tenth Doctor's daughter in Doctor Who, and who is actually the daughter of Peter Davison, who played the fifth Doctor.
3

The Smart, Sexy Type: Benedict Cumberbatch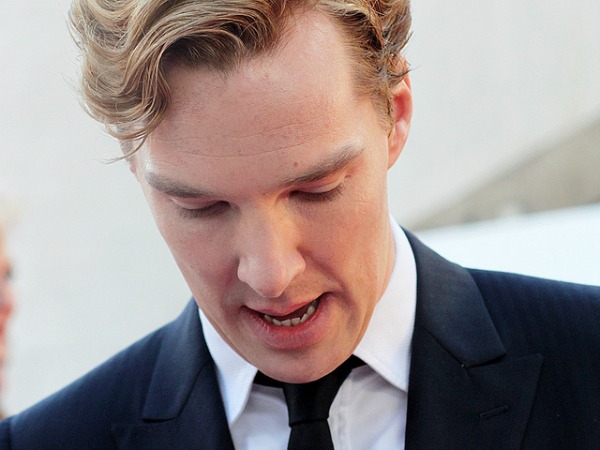 Benedict started acting back in 2000, but it was only when he was cast in Sherlock in 2010 that he gained worldwide recognition for his acting chops and sweet looks. Since then, he has further built upon his geek girl adoration by playing the legendary Khan in Star Trek: Into Darkness, Wikileaks founder Julian Assange in The Fifth Estate, famous code cracker Alan Turning in The Imitation Game, and by voicing and providing motion capture moves for Smaug in The Hobbit.
Unfortunately for all the Cumberbabes out there, this charming bachelor got engaged in November 2014 and announced that he and his fiancé are having a baby.
4

The Rugged Outlaw: Norman Reedus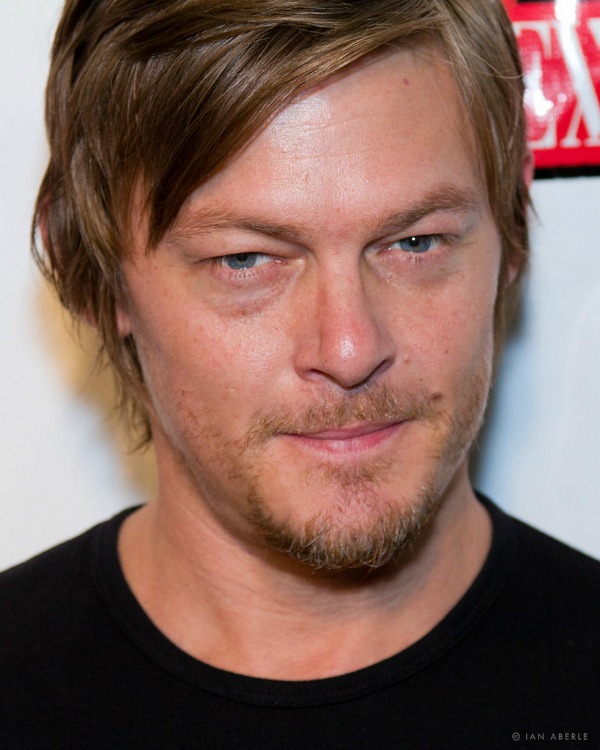 For all those ladies wondering how they can meet a man just like The Walking Dead's Daryl Dixon, try hitting some house parties in LA. That's exactly where actor Norman Reedus was first discovered long before he got his first breakthrough role as Murphy MacManus in The Boondock Saints.
In an interesting side note, Norman's character on The Walking Dead wasn't even in the comic book, but was created specifically for the actor after he wowed the show's creators when auditioning for the role of Merle Dixon.
Norman's more than just an actor. He's also an artist, photographer and filmmaker. In fact, you can download three of his films and a book of his photography through his website.
Best of all, unlike many of the babes on this list, Norman is still totally single – though you'll have some stiff competition given that his ex-wife is a supermodel.
5

The Sweet-Faced Innocent: Kit Harington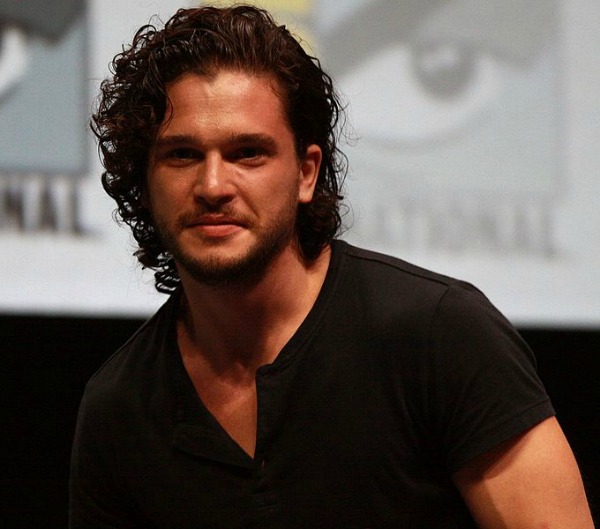 Before capturing the hearts of fair maidens everywhere as Jon Snow, Kit Harington was pretty unknown. How unknown? Well, his prior acting experience was limited to two plays. However, since Game of Thrones premiered in 2011, Kit's career has blown up. He has gone on to star in three feature films – Silent Hill: Revelation 3D, Pompeii and Seventh Son. He also voiced Eret in How to Train Your Dragon.
For those desperate to teach Jon Snow some of those things he knows nothing about, this sweet-faced actor is single and even admits that he finds relationships to be difficult.
6

The Clean-Cut Guy With A Naughty Streak: Tom Hiddleston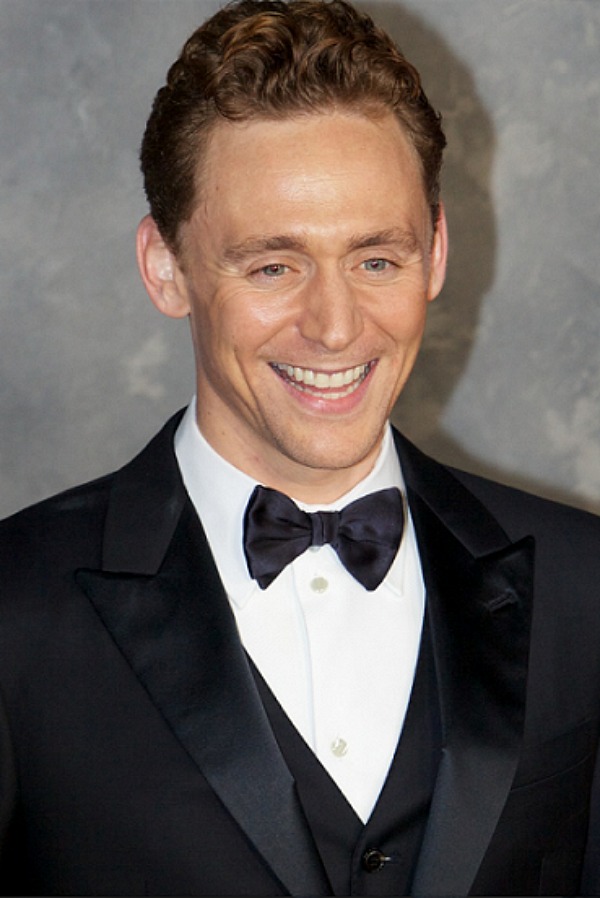 He may have been the antagonist in Thor and The Avengers, but Loki may have captured the hearts of even more fangirls than his good-guy brother.
While he's built a reputation with roles in War Horse, Midnight In Paris and Only Lovers Left Alive, Hiddleston's off-screen charm and dedication to charity are what really secured his position as one of the most beloved geek guys on the planet.
If you can't keep your eyes off of Tom, be sure to keep them peeled for his upcoming films which include Guillermo Del Toro's gothic horror story, Crimson Peak; the Hank Williams biopic, I Saw the Light; and the King Kong Prequel, Skull Island.
While the actor is notoriously tight-lipped about his relationship status, all signs indicate that he is free and clear of any romantic commitments, so if you have a soft-spot for mischievous gods and gracious celebrities, Tom is your man.
7

The Boy Wizard That's All Grown Up: Daniel Radcliffe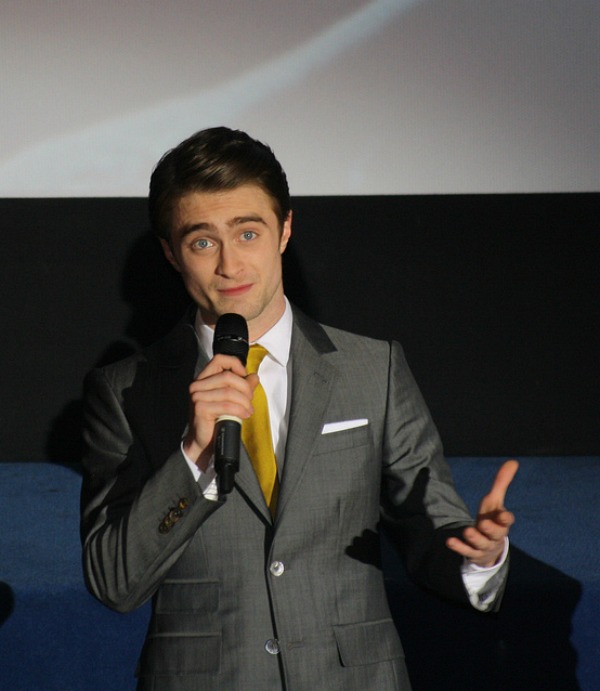 After gaining fame as Harry Potter, Daniel Radcliffe has done an excellent job of transforming his image from that of the the boy wizard to serious actor by taking on increasingly complex, adult roles.
In 2007, he starred in the stage production of Equus, then in 2011 in the Broadway production of How to Survive In Business Without Even Trying. After being cast in the spooky Woman in Black, he moved on to star in the British miniseries A Young Doctor's Notebook, then he took on Allen Ginsberg in Kill Your Darlings and Ig Perrish in the strangely delightful Horns. This year, geeks are looking forward to seeing him play Igor in the new Viktor Frankenstein film.
While Daniel is still young and unmarried, he is spoken for, as he has been dating actress Erin Darke since 2012.
8

The Sophisticated (But Still Geeky) Music-Lover: Idris Elba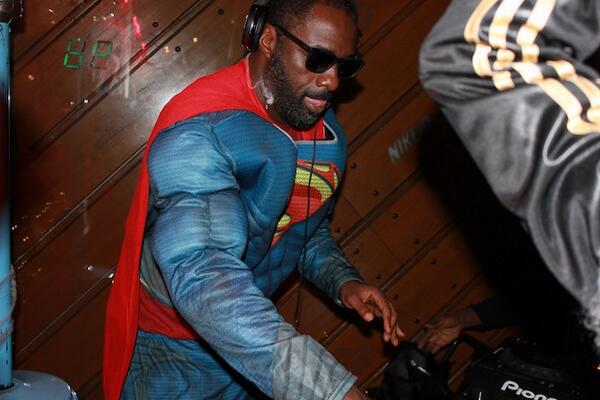 First gaining mainstream notoriety in The Wire and The Office, Idris Elba really started to garner geek girl attention when he appeared as Heimdall in Thor, and then again in Prometheus and Pacific Rim.
Recently, Idris has expressed interest in acting as the lead in a superhero movie, and there's also been some speculation about the actor starring as the next James Bond.
When he's not acting, Idris DJs under the name DJ Big Driis (in which he dons a Superman costume), and is a musician.
There's no word of if Idris is single or not, but there's no harm in trying to become his personal Bond babe.
9

The Warrior Prince: Jason Momoa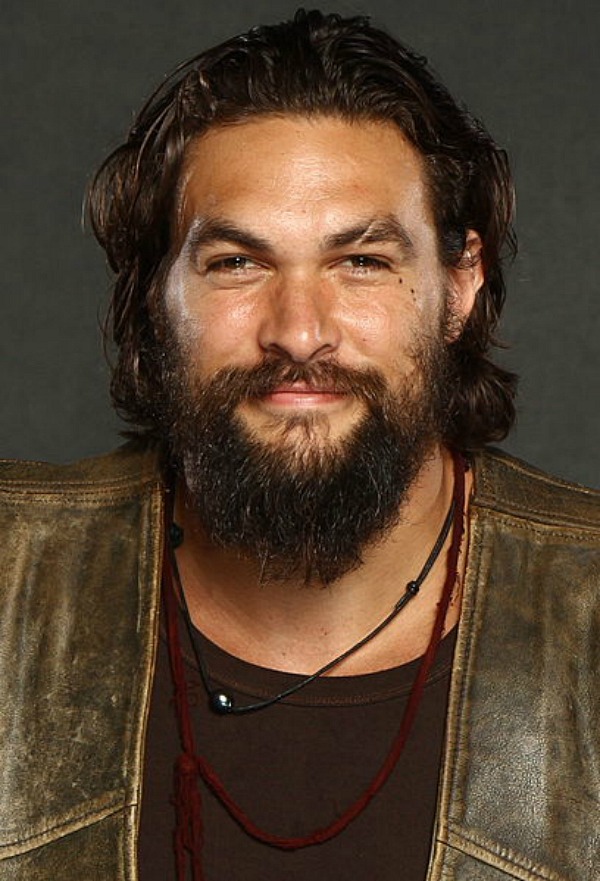 It's pretty unlikely that Jason Momoa's parents knew they gave birth to a future Khal of the Dothraki people when he was born in Honolulu. Even Jason had no idea he would be an actor until he was named Model of the Year in Hawaii in 1999 and was quickly cast in Baywatch Hawaii. Before becoming Khal Drogo, Jason already started getting plenty of geek girl love for his role as Ronon Dex in Stargate: Atlantis.
Originally producers wanted him to cut his dreadlocks, but they ended up becoming a trademark of his character. Jason played Conan the Barbarian in the 2009 reboot before being cast in his biggest role so far, Khal Drogo. (During his audition, he even performed a traditional M?ori war dance.)
During his stint on Game of Thrones, Jason wrote, directed and starred in Road to Paloma, proving that he is a man of many talents, not just a pretty face and gorgeous body.
For those willing to eat a horse heart for this intimidating heartthrob though, Jason already has a Khaleesi of his own, actress Lisa Bonet, his wife of 8 years.
10

The Quiet, Mischievous One: Zachary Quinto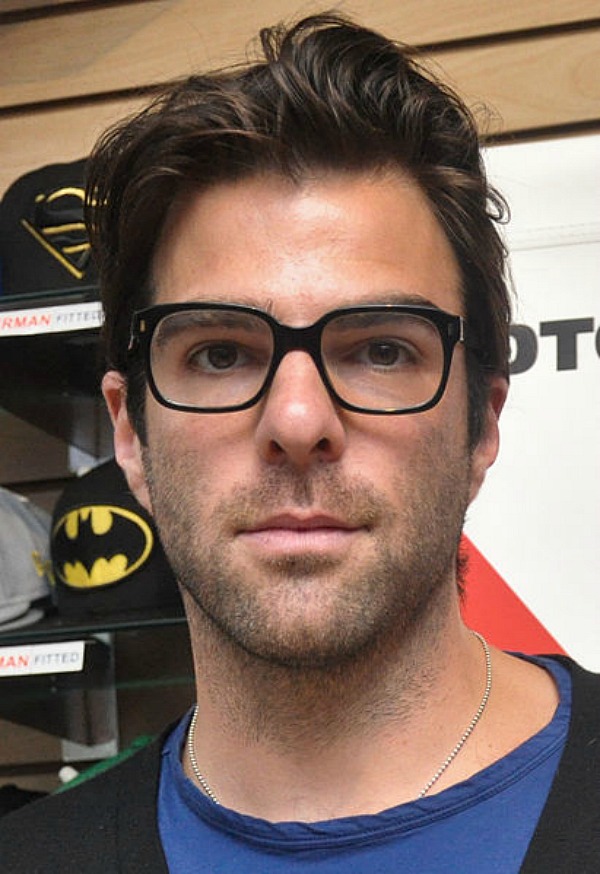 As the charmingly sociopathic Sylar in Heroes, Zachary Quinto stole the hearts of geek babes everywhere. Shortly after the role came to a close, he came out of the closet, but that didn't stop the girls from drooling at his portrayal of Spock in the Star Trek reboots, or his memorable characters in the creepy TV series, American Horror Story.
Zachary's work with organizations such as It Gets Better, the Trevor Project, Autism Speaks, and various animal adoption groups has only made him easier to adore.
Of course, crushes on this gorgeous geek will have to remain as such given that he is in a happy relationship with his boyfriend, Miles McMillan.
11

The Smart, Ambitious One: Joseph Gordon-Levitt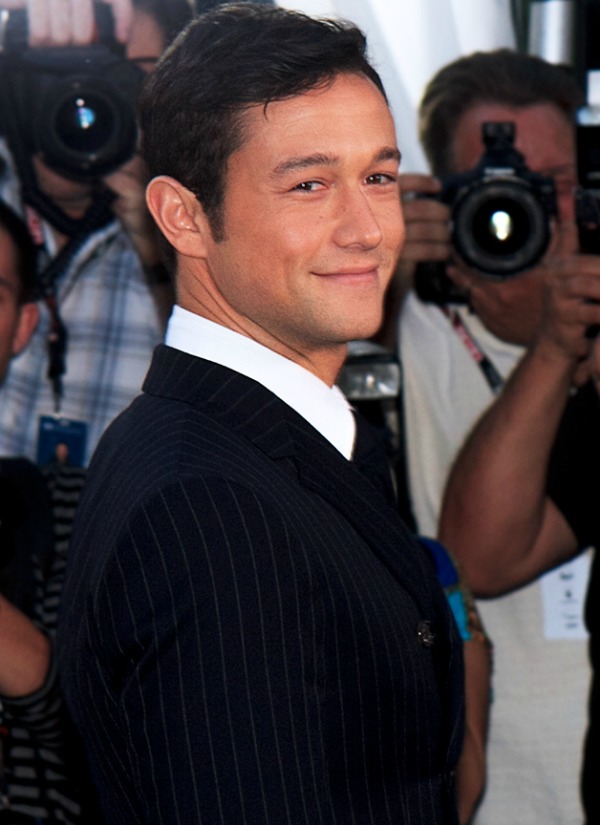 It's not every day that your nerdy childhood crush becomes your dorky adult obsession, but for many girls who grew up watching Joseph Gordon-Levitt in the Disney Film Angels In The Outfield and TV's 3rd Rock From the Sun, Joseph was eye candy that never soured. He disappeared for a while after 3rd Rock's run, but only to attend school at Colombia University (giving him an extra boost of geek cred).
After his hiatus, he returned strong, landing a place in the hearts of many with his roles in 500 Days Of Summer Inception, Hesher, The Dark Knight Rises, and Looper. He also started his own production company, hitRECord, and more recently, he wrote, directed and starred in the comedy Don Jon.
Don't hold out too much hope for your own Gordon-Levitt though – he was married in 2014.
12

The Supernatural Super Babes: Jared Padalecki and Jensen Ackles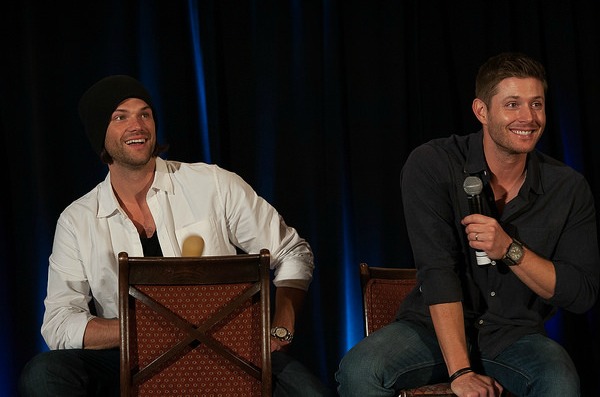 Best known for their roles as the swoon-worthy Winchester Brothers from TV's Supernatural, Jared Padalecki and Jensen Ackles (who play Sam and Dean, respectively) are the heart of the CW's winning teen-oriented lineup.
With the show recently renewed for an eleventh season and each of the actors landing movie roles outside of it, it's unlikely these two geek heartthrobs are going to go anywhere anytime soon.
Unfortunately for the duo's die-hard fans, both boys were married in early 2010, Jared to a former Supernatural guest star and Jensen to an actress and gymnast.
13

The Fun-Loving Lover: John Barrowman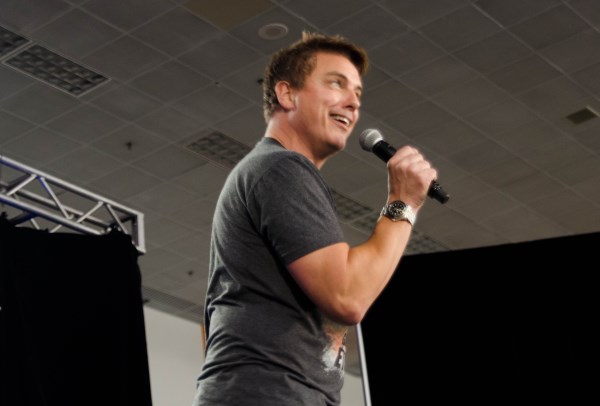 As the charming, omnisexual Jack Harkness on Doctor Who, John Barrowman captured the eyes and hearts of women and men alike. He further enamored fans in the Doctor Who spinoff, Torchwood, and as Malcolm Merlyn on Arrow, and his real life goofy personality and charm keep those hearts fluttering.
Unfortunately for those hoping to turn their onscreen crush into a real romance, John Barrowman is happy with husband Scott Gill, so his fans will just have to keep dreaming about that perfectly chiseled chin.
14

The Soft-Spoken Sweetie: Elijah Wood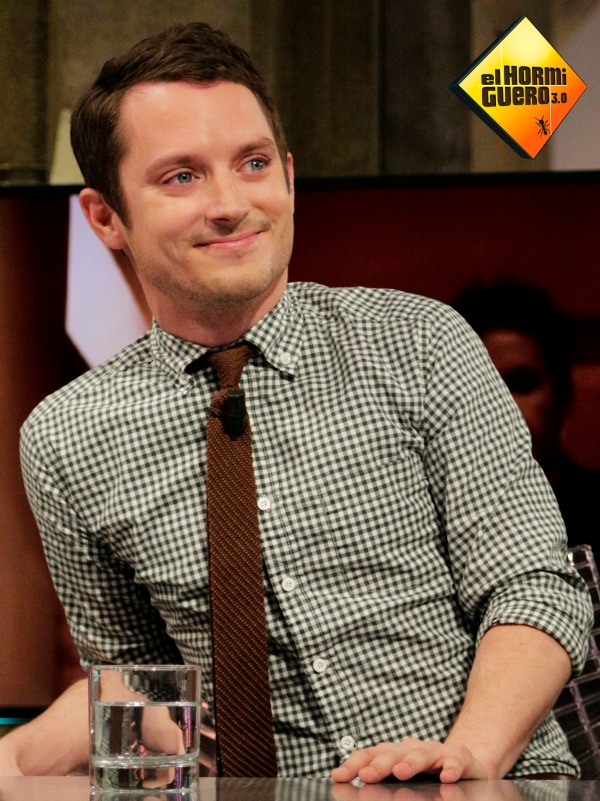 Short guys often have a hard time getting gals, but for Elijah Wood, being 5'6" has indeed worked in his favor – it helped him land his most iconic role as Frodo Baggins in the epic Lord of the Rings trilogy. Elijah had plenty of fans as a child, during which time he played roles in Radio Flyer, The Good Son, North and Flipper.
He's acted his whole life, and while many of the preteens girls who had crushes on him during the 90s lost their adoration, geek girls found their interest peaked after they saw his portrayal of Frodo. His roles in geek-favorites like Eternal Sunshine of the Spotless Mind, Sin City, Green Street and Everything Is Illuminated, along with his hilarious role in the American version of Wilfred further sealed his cult following.
Elijah has also done a lot of voice work – for the video game Spyro, the cartoon version of Tron, and as 9 in the Tim Burton film of the same name.
In his free time, he DJs under the name Wooden Wisdom a.k.a. DJ Frodo, operates his own record label, Simian Records, and donates ample time and money to charity.
Unsurprisingly, this doesn't leave him with much additional time, so this little Hobbit is still single.
15

The Eternal Optimist: Steven Yeun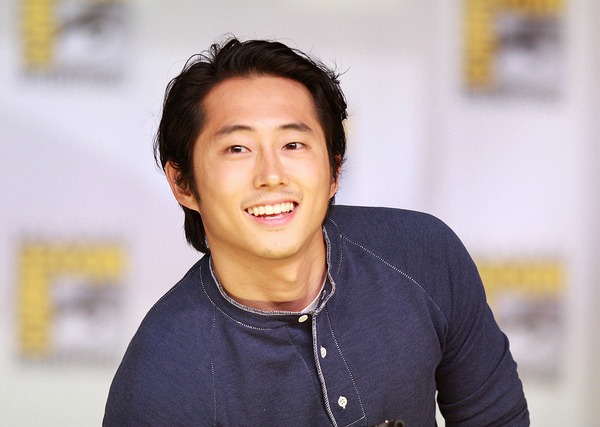 As one of the most optimistic survivors of the zombie apocalypse, Glenn Rhee provides a welcome smile and tender heart in The Walking Dead.
Since Yeun's portrayal of Glenn is so perfect, it's surprising to learn that he had hardly any acting experience prior to The Walking Dead and was mostly just involved in improve groups.
There's no news about Steven's relationship status online, but given that he lives on set while the show is filming, those interested should try dropping by the Korean/Mediterranean fusion restaurant The Bun Shop in LA, which Steven co-owns with his brother.